Warning!
This post is in our archives. Links in this post have been updated to point to similar cars available to bid on eBay.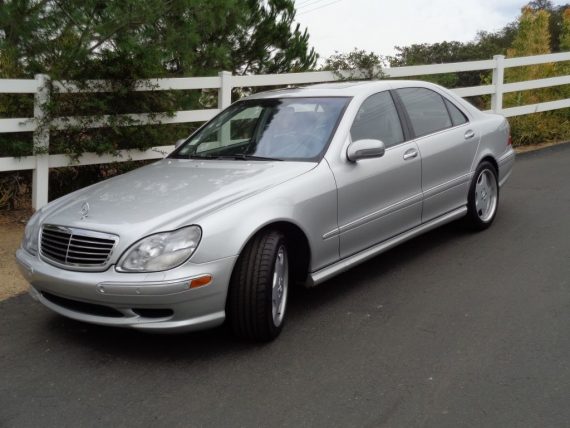 A few weeks ago I looked at this 2002 Mercedes-Benz S500 with a mere 5,100 miles on it. I explained the downfalls of buying this specific car as you can pretty much predict it's fate as soon as you start driving it. The auction started out innocent enough with a $200 opening bid but did have a reserve. Seeing as this isn't a face lift car and you can snag up a decent W220 for very little money, I honestly expected this car to end somewhere in the $15,000 range. That is about double what a 2002 S500 goes for with around 100,000 on it, but boy, was I wrong. This car gathered 44 bids and finished at $30,600 — that didn't even reach the reserve! Just to put that into perspective, you can grab a 2010 S550 for under $30,000 or if you want to get crazy a 2008 S63 AMG for that same price. Whoever was bidding on this car really must love the W220. Now that the car is up for auction again I can't wait to see what it ends up this time.
The below post originally appeared on our site October 10th, 2016: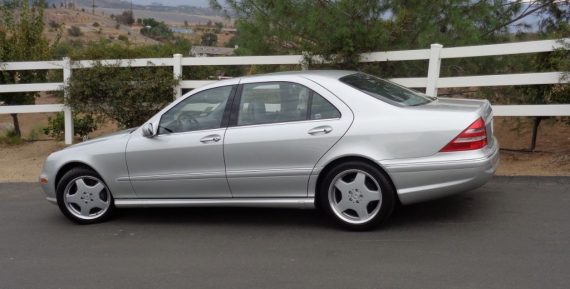 Year: 2002
Model: S500
Engine: 5.0 liter V8
Transmission: 5-speed automatic
Mileage: 5,135 mi
Price: Auction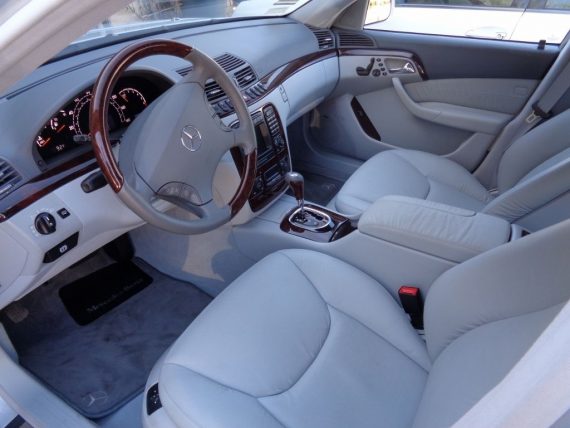 This immaculate 2002 S500 is a one owner garage find. Purchased by a wealthy business man that it kept in a house in La Jolla, California for the past 15 years and only drove the car 5000 miles. The car is perfect in every way. Optional and Value added equipment include the AMG lower body package with 18″ AMG rims and high performance Michelin Tires. Keyless Go, electronic trunk closer, and parktronic. Has just been checked out from top to bottom by Mercedes Benz of Escondido and given a clean bill of health. The car still has the "new car smell". Color is Brilliant Silver (744), Ash Nappa Leather (238) and Burl Walnut Trim (731). The car is an absolute pleasure to drive and will give its new owner years of great driving. Happy Bidding and Happy Motoring.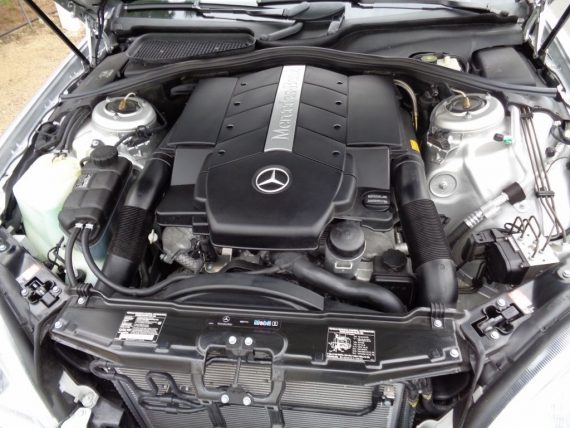 If you were in a position to buy a brand new W220 when they were launched, you had nothing to convince you otherwise you'd be making a poor choice. The W140 was really nice, the W126 was nearly perfect, the W116 was indestructible and so on and so on. The W220 should continue that just with more modern features and convenience. Except that didn't happen. Whatever reasons or factors you want blame for the W220 being so damn bad is up to you and it quickly had people trading them at Lexus for a LS430 the second their warranty was up. Yeah, the face lifted version fixed some things and the W221 was a major improvement (except the 2007 S550) but the damage was done. Mercedes lost a lot of legacy S-Class buyers and ruined its reputation for being the best car in the world — at least for the money.
This 2002 S500 really gives you a glimpse at what buyers saw in the showroom and why they plunked down $85,000 for one. The interior is soft and supple with lots of gadgets and toys. The heated and vented seats aren't torn apart yet, the suspension isn't broken, the buttons aren't peeled completely off to revile white buttons that sticks out like a sore thumb. The Keyless Go still works and the Parktronic sensors aren't totally on the fritz. Under the hood, the valve cover gaskets aren't leaking oil everywhere and the idler pulley isn't ready to explode leaving you stranded on the side of the road.
This is truly a hindsight is 20/20 car. You know what this car will become. You can try to keep it perfect if you hide it from the elements. You can try to keep your body and hands totally clean before driving it. But once the miles start adding up, there is only so much you can do. Which begs the question, 'is it worth it?' The W220 isn't a legacy car you can hand down to your children like a W116 6.9 or W126 560SEL is. It's a disposable appliance and was built to be so. I'm curious to see where the bidding ends with this one, I just hope the buyer knows what they are in for.
– Andrew