Every now and then we have to put up an oddity that doesn't really fit with our normal listings. I saw this and couldn't resist. The car has been lowered and had a body kit added, which is ok. It has had a two tone paint job, which, according to the seller, gives a bit of a Maybach effect, umm ok. What looks really odd is the third color dark paint coming up off the front fenders, those are some weird stripes. Shaving off the trunk hardware also hasn't added a whole lot in terms of look.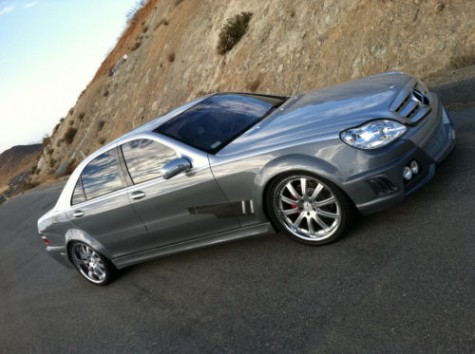 Other mods include a high flow exhaust and more modern headlights and LED taillights.
The car has just under 90,000 miles and the seller seems to have taken care of it in terms of maintenance.
He had it for sale at $18,900, but now the ask is down to $16,500, that is on the high side for an 02 with this kind of mileage.
To each their own.
~Evan