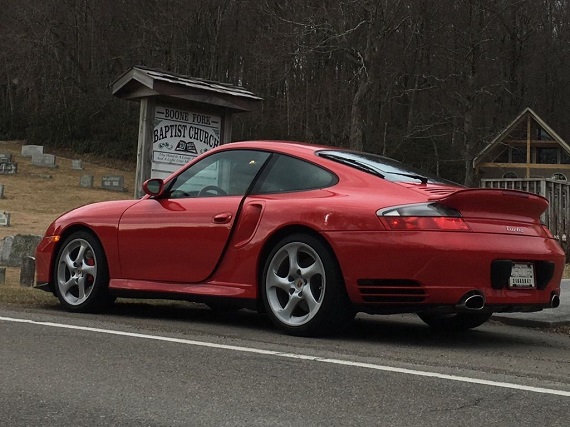 For as frequently as we come across a Guards Red 911 or a 996TT, it is surprising how infrequently we come across the two in one package. Guards Red seems to have fallen out of favor as we moved through the '90s and into the 2000s. Seeing a new one is almost unheard of. But here we have one of the few: a Guards Red 2002 Porsche 911 Turbo, located in Georgia, with only 12,855 miles on it. Like any 996TT the performance per dollar is going to be mind blowing, but it'll be interesting to see if the seemingly rare exterior color plus low mileage manages to push this one a bit higher. How much has the market taken notice of these supercar bargains?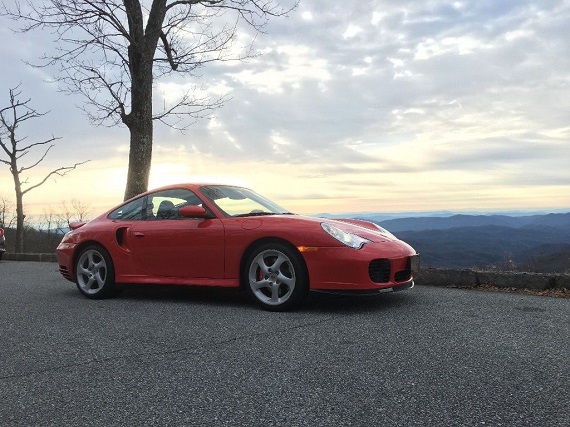 Year: 2002
Model: 911 Turbo
Engine: 3.6 liter twin-turbocharged flat-6
Transmission: 6-speed manual
Mileage: 12,855 mi
Price: Reserve Auction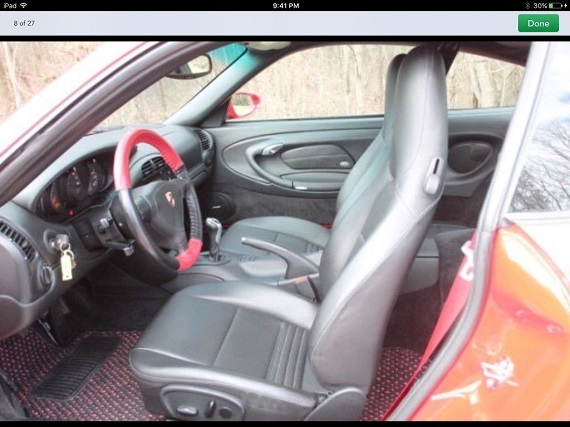 Fully documented, SUPER low mileage, one owner for 99% of its life. Completely stock, driven with a bra and seats covered- it looks and feels like a new car. Collectors car, drivers car, a Picasso in the garage – this car can be whatever you need it to be. Arrest me red and black: Perfection.

She has been driven regularly but sparingly. Every car should be loved like this one; NO ROCK chips on a 14 year old car with ZERO repaints. Sure, the protective bra looks ugly when worn, but reveals a lot when's its off. Everything this bra hides is real and it's fabulous!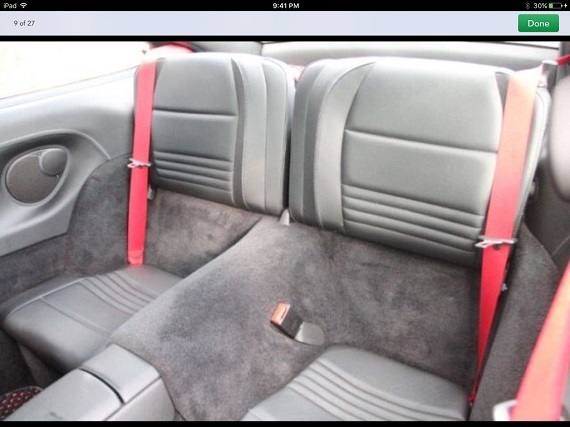 I probably comment upon the quality of photography of these ads a bit more than is necessary, but I do think quality is important when those pictures are our primary reference. Here we have quite the eclectic mix and it's tough to fully appreciate how this Turbo looks. I think everything is in good shape, but none of the pictures are terribly clear so we can't be sure. The interior looks crisp and clean, but I'd have to get rid of that steering wheel immediately. If that turns out to be the biggest issue, then we're probably looking at a pretty good 911 Turbo. Given the value allure these hold, an example with such low mileage will always be a tough sell. For good reason, the seller is going to want top dollar, but then we begin to cut into that value and with so many Turbos from this period available there are probably always cheaper alternatives. But for some that low mileage has its own value and perhaps buyer and seller can reach an accord. Even with a mileage premium, this should still be tough to beat. Bidding currently sits at $38,450 with reserve unmet. We'll likely see that stretch into the mid-40s; how much higher it goes after remains to be seen.
-Rob