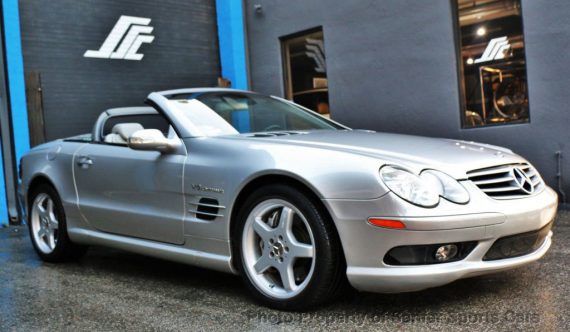 Last week I looked at a very low mileage 2001 SL500 and today's car is another SL, although a little newer and with a lot more power. The R230 SL55 AMG was the exactly what you would expect from a mid-2000s AMG car: a supercharged V8 that makes almost 500 horsepower and just as much torque. Now 13 years and well over $100,000 worth of depreciation later, these top down monster have become very cheap. But is it worth it?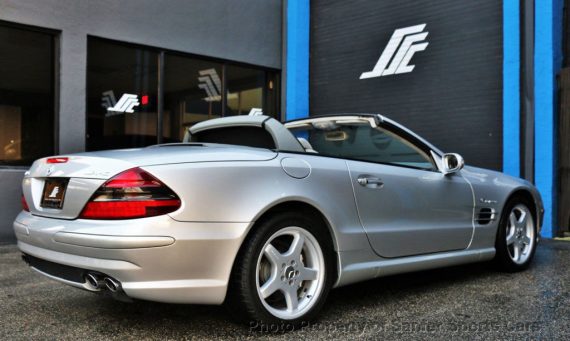 Year: 2003
Model:Â SL55 AMG
Engine: 5.4 liter V8
Transmission: 5-speed automatic
Mileage: 51,371Â mi
Price: $19,800 Buy It Now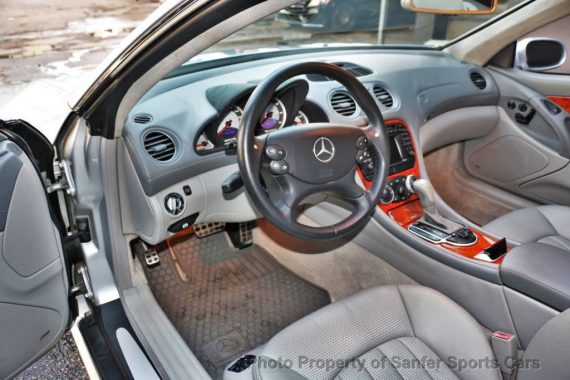 2003 Mercedes Benz SL55 AMG, Only 51,371 Miles Silver with Ash AMG Leather  Active Ventilated Seats Keyless Entry  Keyless Start Navigation Heated Seats Financing Available 305/470-0001 or Toll Free 888/312-0959 Sanfer Sports Cars $$WHERE YOU GET THE MOST FOR YOUR MONEY$$ Family Owned And Operated Est. in 1973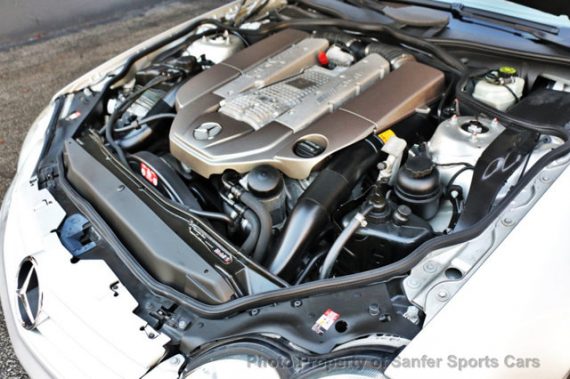 Lets get this out of the way now. This 2003 SL55 AMG with a mere 51,000 miles is only $19,800. This caught me off guard because I knew the values of the R230 were declining pretty steadily but this one takes the cake. This isn't the most desirably optioned SL55 out there but once you start getting into this price range, you have other things to worry about. Those "other things" include roof hydraulics, ABC hydraulics, electro-hydraulic brakes — are you noticing a pattern here? The M113K is actually one of the least worrying things about owning this car as everything else that can go very wrong can will result in very expensive repairs.
So is it worth it? In my opinion, probably. The only thing that worries me besides, well, everything I mentioned, is I don't know where the price floor is going to be on these cars. Will we see them for $12,000 in two more years like what is happening with the S55 AMG from the same year? You take the risk of not only something very expensive going south but the values tanking as well. I don't think these cars will ever be collectible because of how many they made and how complex they are. But if you want to go very fast, with the top down and look good doing so for very little money, this car isn't a bad choice.
– Andrew