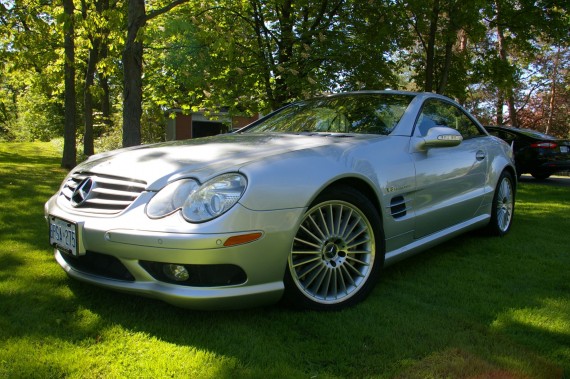 Of the contemporary Mercedes models, the SL55 AMG is certainly among my favorites. The lines on this car are about as good as it gets for the time period and few Benzes pulled off the double oval headlights as well as the SL did. It is a true testament to the quality of the design that the car still looks fresh even though it's 12 years old. For me a big part of that formula are the Type V "Turbine" wheels. These have always been my favorites on the R230 cars, they're equal parts opulence and performance, much like the car itself. An SL55 AMG is one of those cars I will forever aspire to own, if only for a brief period of time because I know the kind of road trips it would inspire me to take. Long jaunts for no apparent reason other than to enjoy the drive and end up at an enjoyable locale, that's the kind of thing these cars are built for. Could you use one as a daily driver? From a reliability standpoint I'm sure you could, the 5.4L supercharger V8 has proven reliable over the years. I'd certainly have no problem pulling this thing out of a garage every day but in some ways I think that'd defeat the purpose of the car. It's a purpose built cruiser with loads of power, it begs to be driven hard on long stretches of road. My guess is the seller would agree given that they're the 3rd owner and the car has just 30k on the clock.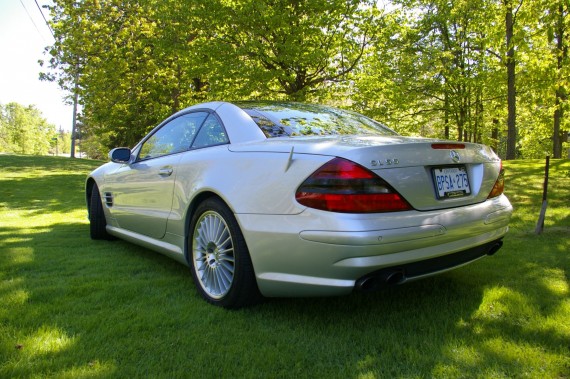 Year: 2003
Model: SL55 AMG
Engine: 5.4 liter supercharged V8
Transmission: 5-speed automatic
Mileage: 30,000 mi
Price: $26,000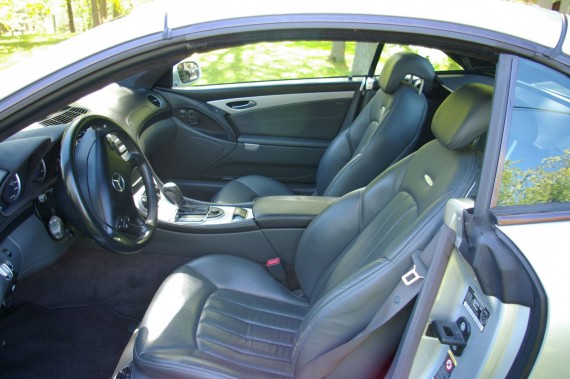 Read more: http://mbworld.org/forums/mercedes-vehicles/587766-2003-mercedes-sl-55-amg-v8-kompressor.html#ixzz3fu7PLbAo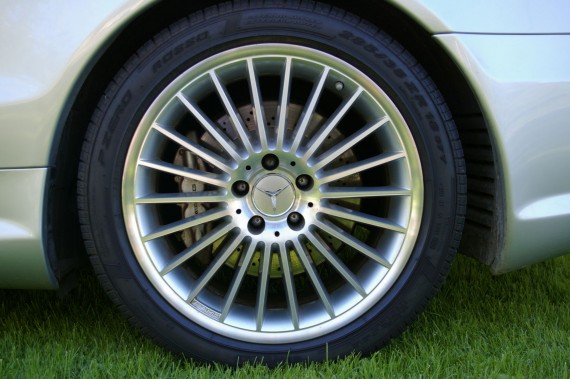 How bout that price eh?
That's likely what the seller would say to you following a test drive and inspection of the vehicle. This thing appears to be in exceptional condition, has low mileage and is up for grabs at a steal of a price. Originally listed at $26k, the seller has dropped the price down to $24,000. If that doesn't qualify as a solid deal then I'm not sure what does. All the performance, luxury and safety you get with a car like this makes it worth the money from a practical standpoint. Then if you consider the prestige factor, the curb appeal, the fact that you're driving a early 21st century Mercedes hot rod, well then the asking price seems like it might just be too good to be true. There's no CarFax provided with the post so I'd be sure to get the VIN from the seller and run it before getting too excited, but the optimist in me wants to say that this is just where these cars have depreciated to. If it turns out that the car has a salvage title or some other demons lurking beneath it's beautiful silver exterior then so be it, I want to believe that someone up in Canada is going to get a whole lot of car for not a lot of money.
-Andrew