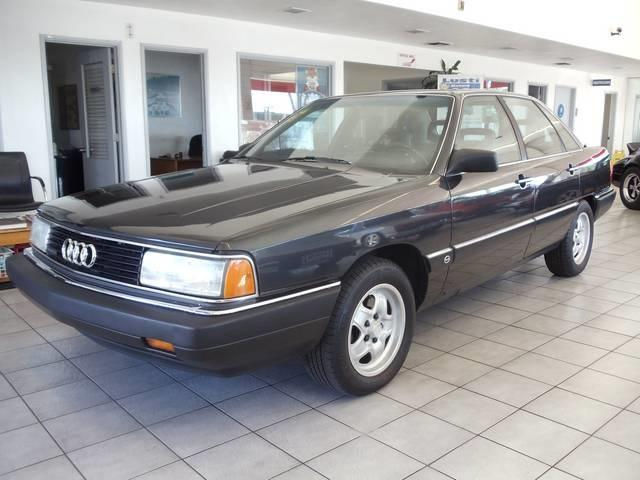 People who have owned Audis have stories about their Audis. Those that love them have stories about conquering snowbanks, hundreds of thousands of miles accrued, or the extreme value they provided in the used luxury market. Those that hate them recount the countless times they broke down, or the semi-ridiculous nature of those breakdowns; the steering rack fell off, all of the electrics died at once, or they rusted before they were even purchased new. In the world of used Audis, there just doesn't seem to be any ambivalent middle ground; people love them, or hate them. While I fall into the hippie love-fest for most 1980s Audi products, I'll admit that I have my fair share of horror stories that would probably scare off less devoted fans. I owned two big-body Audis; a 1989 200 quattro Avant, and a 1993 V8 quattro. In many ways, the 1989 was identical to this 1986 5000CS quattro underneath and outside, but the 200 had several updates to the interior. But the horror stories? Sure, there are plenty of those. There was the time on the Mass Pike outside Sturbridge – leaving a toll booth, the car was running great and I gave it the full boot out of the gate. Full out to redline, grab the next gear and right back on it – I must have been making an impression on the people as my land yacht wagon aimed its nose decidedly at the moon. When I looked in the mirror to see how impressed they were, I saw nothing – except white smoke. Lots and lots of white smoke. I pulled over to see that an oil feed line to the cooler had popped off and I had emptied the sump as quickly as the pump could pump at redline. Sweeeeeet. Then there was the time I looked at confused at the voltage gauge which read over 14 volts. Then it read 11. Then 14 again. Then over 14. I was over a hundred miles from home, and the subsequent drive home required me to steadfastly keep my eyes on the gauge and balance the electrical load by turning on and off all of the electrical items (which still worked) to keep the alternator from blowing up the battery. How about the time that the brakes stuck on; a common problem with collapsing brake lines that don't allow the pressure to release. Driving down 95 in the low speed lane at 50 m.p.h., my wife turned to me and asked why I didn't speed up a little bit. "I'M AT FULL THROTTLE", I frustrating replied. Then there was the time on the way to a winter driving school that the car threw an alternator belt on 24 North and I had to drive back to a friends house at 4 in the morning with no lights. And that doesn't even begin to recount my stories of the V8 quattro…these are the sort of stories that build character in enthusiasts or drive them away completely. And when you're talking about the Type 44, most have been driven away; a complicated car which was hated so much thanks to bad press in the 1980s, Audi nearly withdrew from the U.S. marketplace. To say that finding a 5000CS quattro in the condition of this car today is rare is an understatement: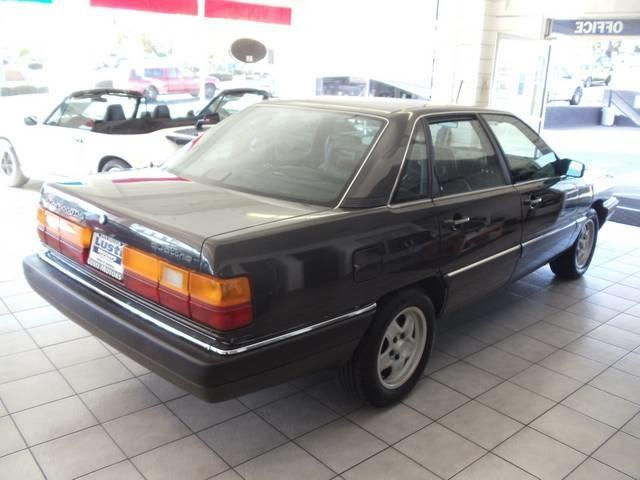 Year: 1986
Model: 5000CS quattro
Engine: 2.2 liter turbocharged inline-5
Transmission: 5-speed manual
Mileage: 124,687 mi
Price: $9,888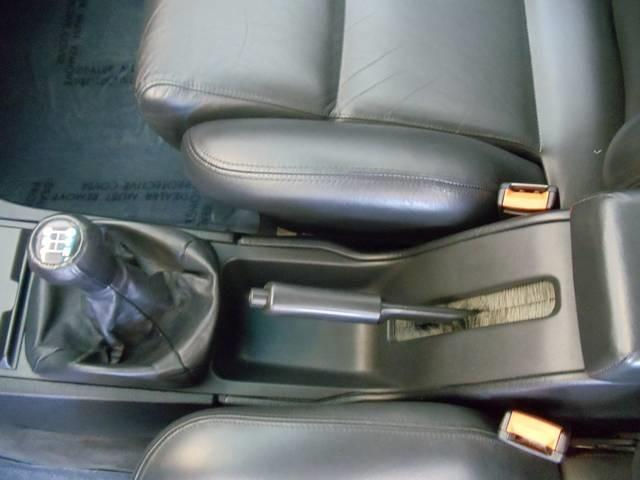 When will the world bow down to the Audi 5000CS Turbo Quattro( Brilliant marriage of style and technology) and acknowledge that it is the most modem and sophisticated four-door sedan on the planet?!Nevertheless, if you want speed, all-weather mobility, and comfortable room for four, your shopping list is one car long. The 5000CS Turbo Quattro carries every trick in the bookfull-time four-wheel drive, a turbocharged and intercooled engine, anti-lock brakes!! make it much more interesting to an enthusiast and has devoted following in the collector car hobby today! Thus ,Here is for those who turn their gaze to the latest candidate for the Class of 1986 the Audi 5000CS Turbo Quattro. This one of the kind,RARE 5 Speed Manual Transmission( five-speed manual was special order only) Audi, that gives you the pleasure of classic European smooth ride (It hugs the road while driving!),has been religiously pampered by previous owners and has excellent service records! Graphite Metallic with Graphite Kodiac Leather powered by 5-cylinder turbo charged in-line with 5-speed manual,loaded with Power sunroof ,Anti-lock braking system ,8-way power front seats, driver seat with 4 memory positions ,7J x 15 forged ally wheels , and more…After It was stored for 18 years ! this vehicle was fully inspected @ 121,637 miles by Hoehn Audi and Here are the List of some major services recently performed by dealer(Hoehn Audi) and Lusti Motors:-New Heater Core & Timing Belt &Water Pump& Belts & Thermostat-Flush Brake Fluid -Replace Clutch Slave Cylinder – New Catalytic Converter -New Front & Rear Struts and Upper & Lower Control Arms Bushings -New Spark plugs and Fuel Injectors -A/C Service -New Brake Master Cylinder – Replace Power Steering Rack – New Tires. The owner of this car spared no expense maintaining it and caring for it both mechanically and cosmetically. You will never find another Audi 5000 CS Turbo in this condition Our prices are based on the current market conditions of the pre-owned vehicle offered. As demand changes we change our prices accordingly. Our vehicles are extensively reconditioned both cosmetically and mechanically. The only way to compare is to come in and see the difference! We offer the best value for your hard-earned dollar!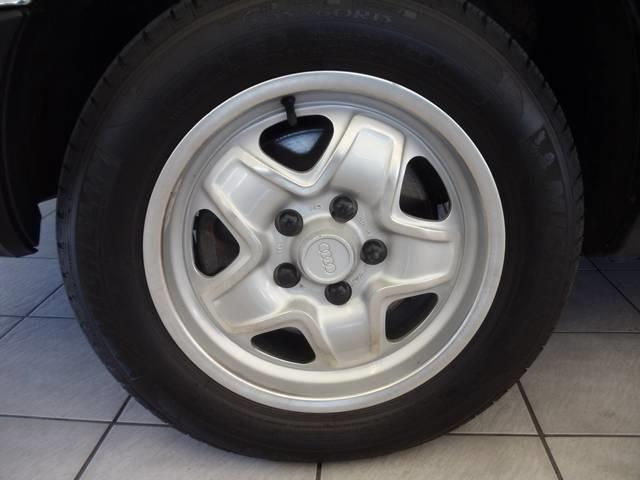 Now, all of that said, I can't make it through this listing without laughing out loud several times. First off, I'd agree that compared to its contemporaries, the 5000 was a pretty advanced sedan, but I really doubt that anyone will be bowing down to it soon – or ever. Then there's the "five-speed manual was special order only" line. Well, you couldn't get an automatic quattro until late 1989 in the U.S., so that's not true. And what is a "classic European smooth ride"? There's typical random capitalization and punctuation to let you know you're talking to a car dealer, but if you can work your way past the hyperbole, there's a lot to like here. The car sits on the option Fuchs forged wheels which are both light and strong, and at an inch wider than the standard "Aero" wheels look more purposeful. The color combination of graphite looks pretty good overall, surprising as often the clearcoat failed on this color of 1980s Audis – perhaps confirming the story of the storage history. We don't see much of the interior but what is shown looks equally clean. Even some traces of the original silver coating on the badges in the back remains. The car had a lot of expensive items replaced recently, too – the heater core, cat, steering rack, new tires, and timing belt service are all things you'd want done. So this is the one? Well, then there's the price. At nearly $10,000, you'd have to really want a 5000 in order to select this car. Even forgoing cars outside of Audi's own model range, you'd have to pass by not only the later 20 valve version of the 200, but the subsequent S4, S6, B5 S4, B6 S4, and pretty much everything inbetween in order to select this car. Buy a lesser example and you'll find your bills could easily total what the asking price is here to get it to theoretical equal condition; but that doesn't mean it's a good deal. I'd opt for a later, more comfortable and much faster S4/S6 before I got into another Type 44, personally. It's really neat to see these cars come up to market because of the rarity, but the later cars really are a much better option for less money. There's a diehard community behind these and I'm sure we'll continue to see them from time to time; but if even devoted fans like me pass on them, I wonder how much longer that will be the case.
Thanks to our reader UrSDriver for the great spot!
-Carter