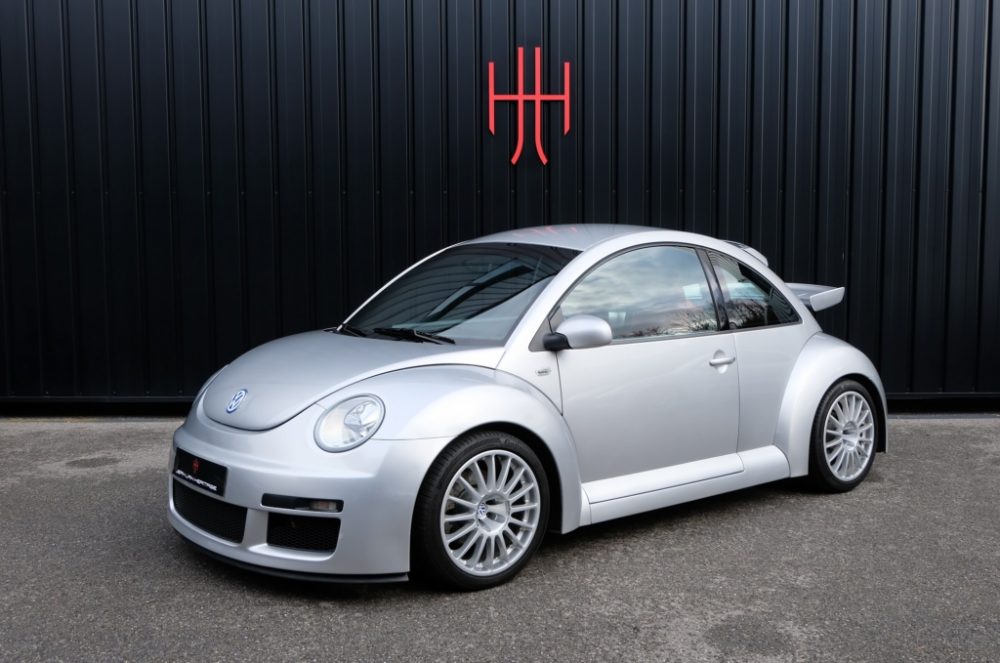 This is what it's all about. An obscure high-performance model based on a car you never thought deserved such a treatment made in extremely low numbers. Hello Volkswagen Beetle RSi.
Wide-body, whale tail, VR6, 4MOTION all-wheel drive, 6-speed manual, OZ Supeturismos, Recaros, carbon fiber, aluminum, and individually numbered. This is how you do it. What'd I'd give to go back and listen to the pitch they had to give the VW board on making these and how much it cost them to produce all this special stuff. Nonetheless, 250 of these are scattered around the world with a handful of them coming up for sale a year. Number 32 comes to us from Grésy-sur-Aix, France and as you might have guessed, the asking price is not a small number.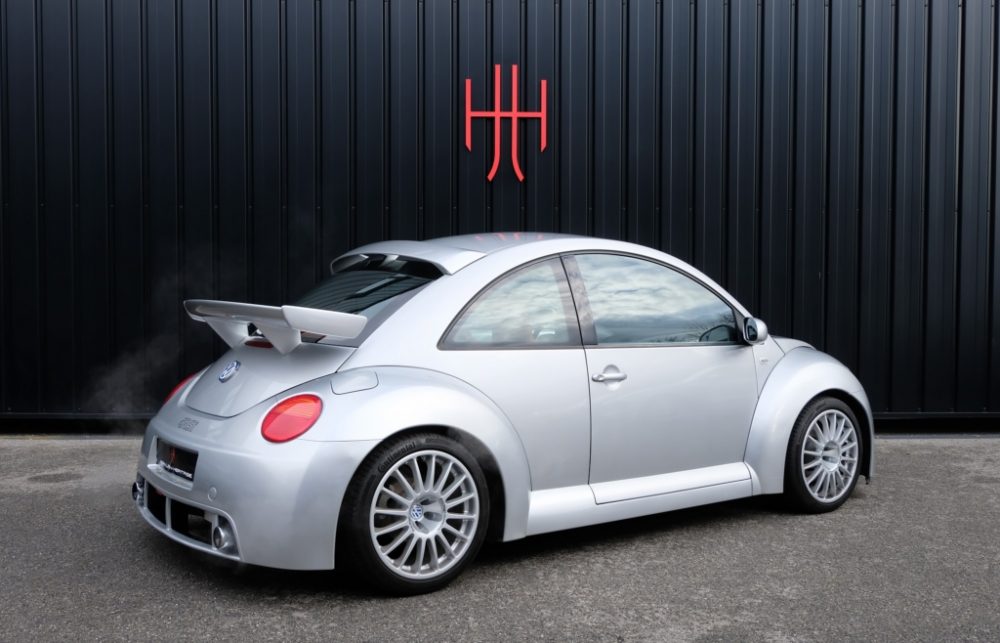 Year: 2003
Model: Beetle RSi
Engine: 3.2 liter VR6
VIN: N/A
Transmission: 6-speed manual
Mileage: 30,900 km (19,200 mi)
Price: €74,900 ($79,188)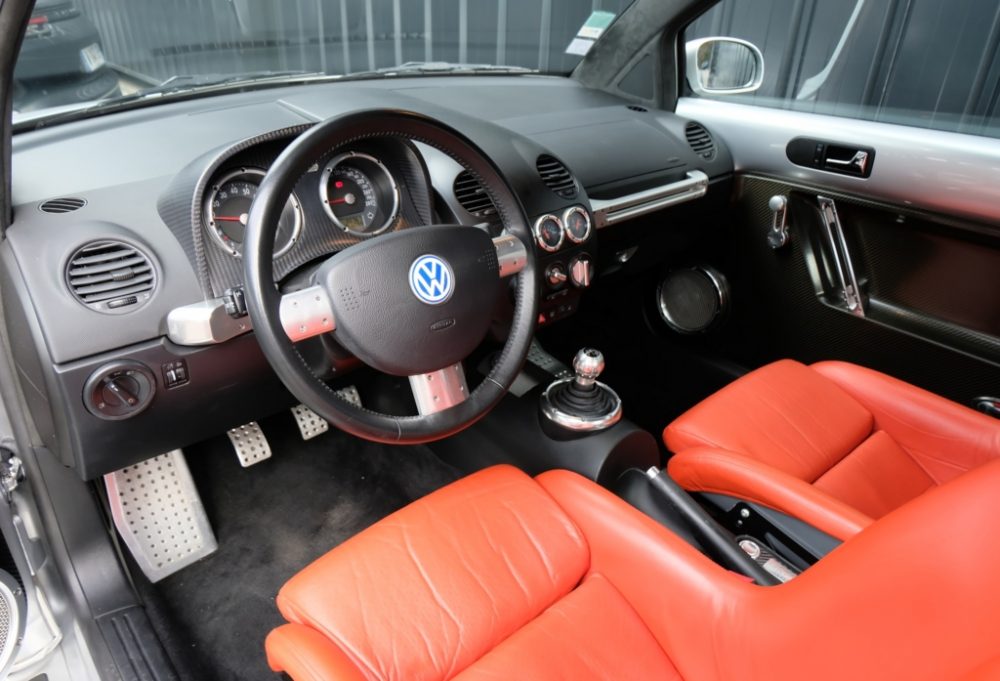 Superb and very rare Volkswagen New Beetle RSI delivered new in January 2003

Car limited to 250 copies! We have number 32.

Last service done at 30,624 kms in August 2022.

Vehicle in exceptional condition, with a very important follow-up at Volkswagen, to come and see!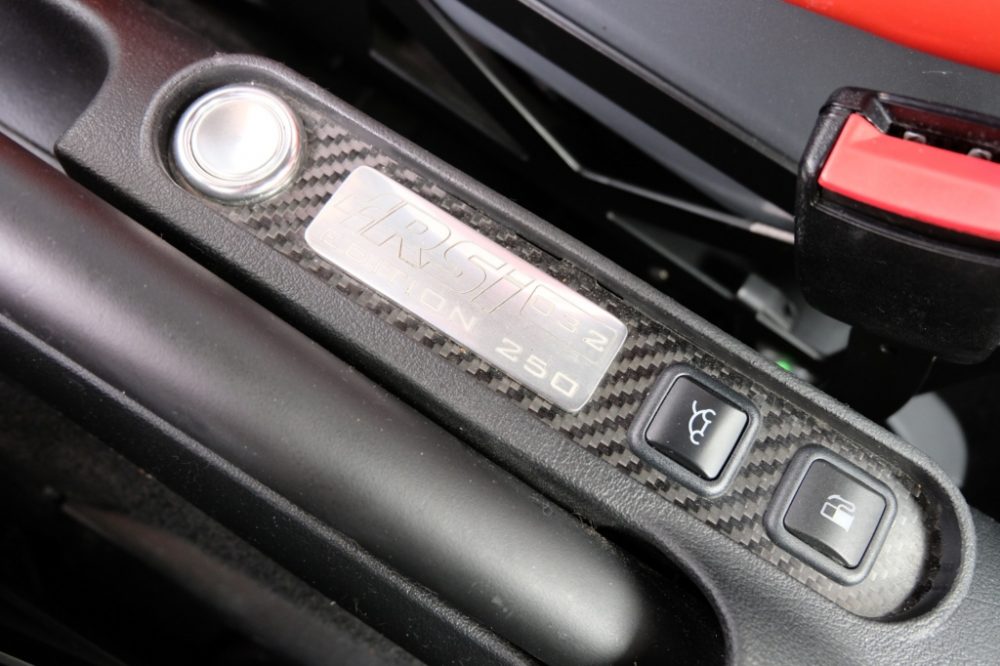 In case you haven't noticed, I absolutely adore these. I think it's an automotive miracle that these ended up in production given what i probably cost to ramp up a bunch of special parts for only 250 cars. They did share a bunch of parts with the RSi Cup cars, but the interior is totally unique. The New Beetle was already a global hit when these came out so it wasn't like these were needed for marketing purposes. Yes, they weren't super fast, but I think the sum of the parts is the name of the game here. The super nerds will go bonkers over it while the majority of the population won't even look twice at it.
Does that mean it is an $80,000 car? Well, someone just paid $104,000 for an R32, so anything is possible. I can't see prices going down on something this rare and the love for stuff like this is going to grow. As your only car? Probably not. But if you are the kind of person who owns a dozen cars and has more money than they know what to do with? Maybe this is something different for you.
– Andrew