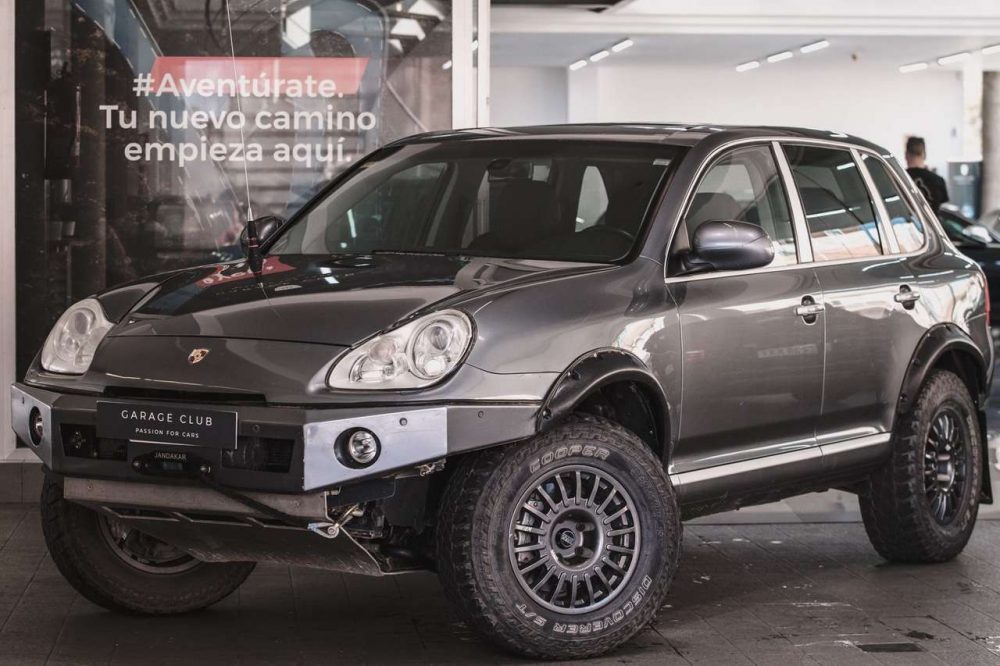 It seems like the cheaper a vehicle gets, the most bold and crazy people seem to get with modifying them. Even better if it is a car that was rather expensive when new and/or from a traditional brand that doesn't lend itself to custom builds. You can probably see where I'm going with this.
This 2004 Porsche Cayenne S up for sale in Spain was modified in some kind of safari-style or pre-runner-style off-roader with with a giant steel front bumper, bolt-on fender flares, and some all-terrain tires. Just to top it off, this one of the ultra-rare 6-speed manual Cayenne that I'm sure Porsche dealers were thinking about not setting the parking brake on when they found out they had to sell a luxury SUV with a 6-speed manual in it. Still, it looks pretty cool and could be a ton of fun. Or at least I thought that until I saw the price.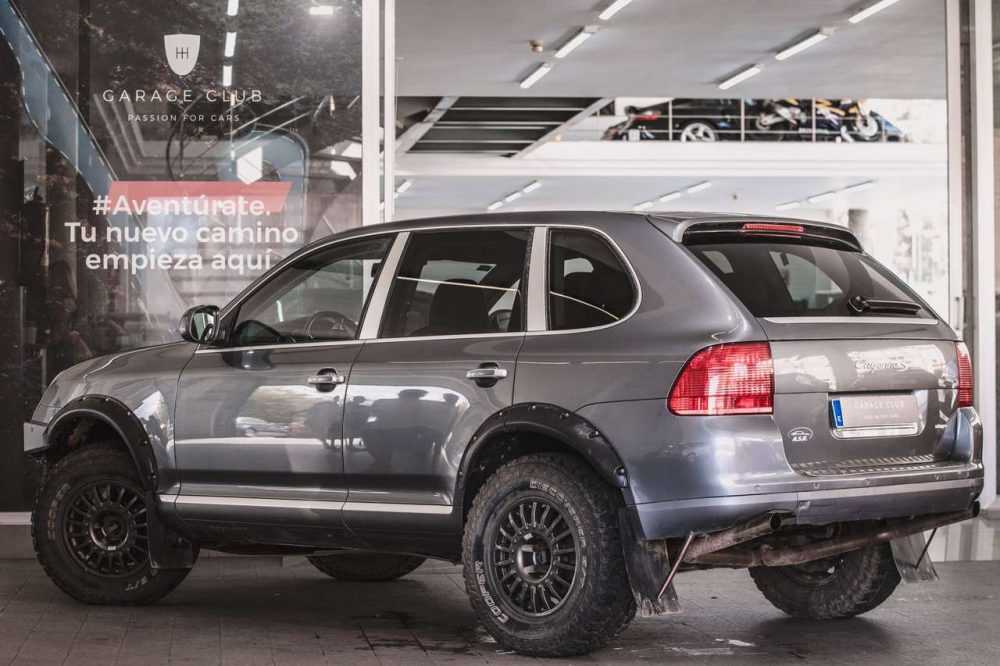 Year: 2004
Model: Cayenne S
VIN: N/A
Engine: 4.5 liter V8
Transmission: 6-speed manual
Mileage: 279,309 km (173,554 mi)
Location: Barcelona, Spain
Price: €15,499 ($17,310)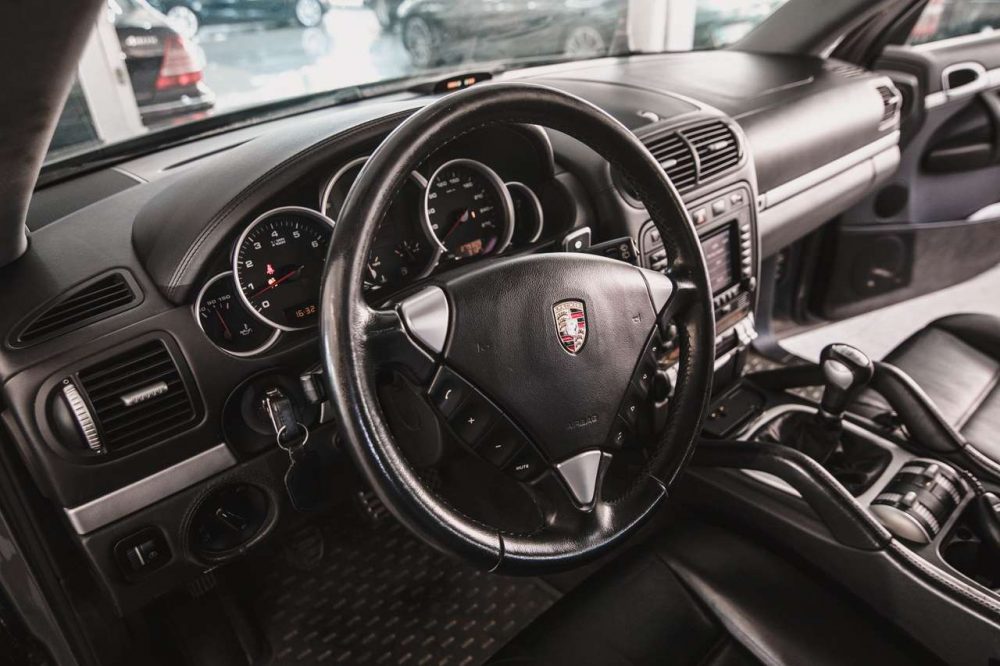 1186/5000
During the next 14 days #AprovechaLaCuarentena, 40 of our vehicles at COST! with discounts of up to -2500 € and free shipping to any point of the peninsula. (The price of the ad already includes the discount). BEFORE: "€ 17,499" NOW: "€ 15,499" Discount: – "€ 2,000" Only if you buy during these days! PORSCHE CAYENNE S OFFROAD Vehicle prepared exclusively for 4x use. For more details contact! MANUAL CHANGE EQUIPMENT. The Origin-Stainless Exhausts-Custom-Made Braid Wheels-Cooper 265/70/17 Tires-Bushwacher Bumpers-Artisan Iron Bumpers with Winch Base-12,000 lb Winch-Air Spring Shock Absorbers-Compression / Extension Sling -Centralite-Comprehensive underbody protection-Glass roof-Leather seats-Parking sensors-Electric exterior rear-view mirrors-Controls in eluccantei-fashionable and heated cond … Better to see. Vehicle is accepted as part of payment. It is sent to all of Spain. You can follow us both on Facebook (Garage Club) and instagram (@garage__club). The data reflected in this announcement are subject to possible errors. Call to make an appointment.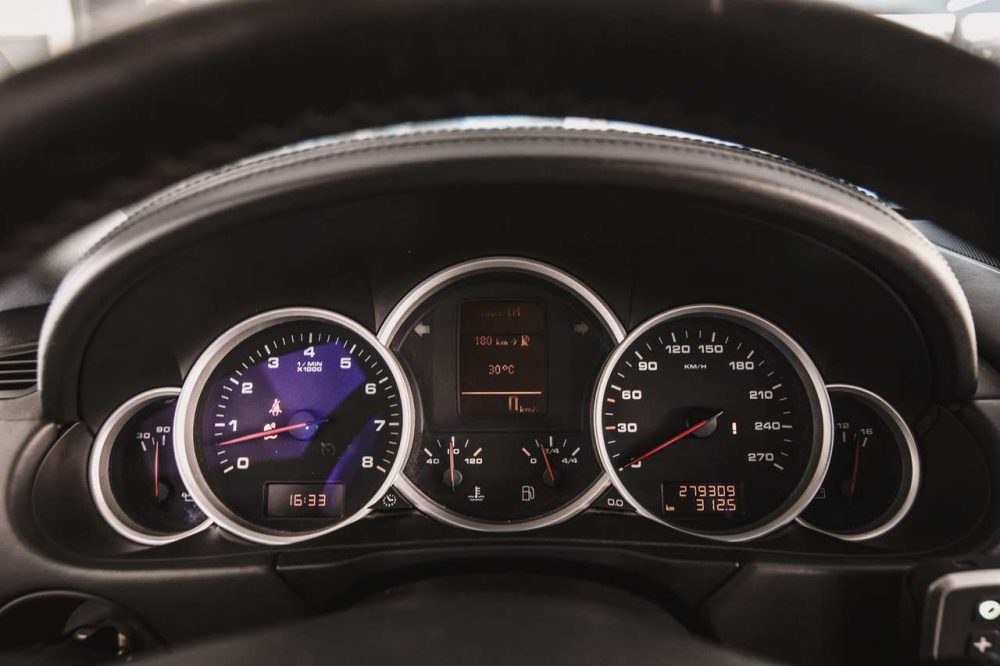 Outside of the GTS, these Cayennes are borderline disposable now when it comes to value. They held up as well as you'd expect them to being closely related to the Volkswagen Toureag, and generally aren't worth the trouble. So it makes sense to cut one up, especially one with nearly 175,000 miles on it and a bunch of warning lights on the dash. What doesn't make sense is the price.
This dealer in Barcelona wants €15,499, which is $17,310. I don't know if you've noticed, but Spain was in some tough times economically before a percentage of its population starting rapidly dying and everyone went into total lockdown mode. I have no idea why this is priced at $17,000 when you can literally buy them for under $6,000 without any difficulty at all. Maybe Spain has a demand for this kind of stuff, but this one isn't making a whole lot of sense to me at all.
– Andrew