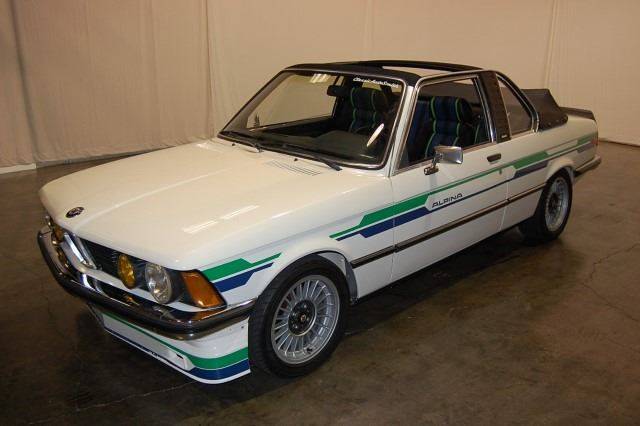 When enthusiasts think of custom coachwork and Germany, one name usually springs to mind: Karmann. Most identifiable for their combination with Ghia's designs for Volkswagen, Karmann produced not only their eponymous creation Karmann-Ghia in both Type 14 and Type 34 configuration, but also the Beetle convertible. Volkswagen's association didn't end there, though, as the first Rabbit Cabriolets, both versions of the original Scirocco and the later Corrado were all built by the firm. So, too, were some of the first Porsche 356, 911 and 912 models, along with the 914. BMW, too, turned to the firm for 'Big Coupe' production, from the 2000CS to the E24 6-series. But when it came time to take the top off of their small cars, BMW looked elsewhere.
From Osnabrück, BMW headed into the heart of the enemy's home in Stuttgart, where Karosserie Baur was located. Baur was the company that BMW turned to when plans with Lamborghini to produce the supercar M1 fell through. Baur would later be the home that the infamous Group B Sport Quattro and Porsche 959 were produced in. In short, Baur was responsible for some of the most significant designs in German motoring and has plenty of expertise in factory-quality experience. It should come as no surprise, then, that they were the company that BMW selected to produce the first 3-series convertibles.
Taking the roof off the car seems simple enough; just grab a saw and say 'How hard could it be?' Well, not so fast, as structural rigidity rears its ugly head. Beyond that, in the 1970s government nannies were indicating that the idea of a topless car was going to be outlawed, leading many manufacturers – including all of the major U.S. brands – to abandon the idea. Baur's solution to the problem was to create a roll hoop 'Targa' model, which as we know from Porsche models offered multiple roof positions while simultaneously solving the issue of structural rigidity and occupant safety. But Baur wasn't able to utilize the 'Targa' nameplate, as Porsche owned the copywrite of the title. Baur instead called the new partially topless 3-series the Top Cabriolet, shortened to TC. BMW offered these as a full-factory option and maintained the warranty, as these cars were expensive in period – a 320i like this one hit the market at the equivalent of $14,000 in 1979 (about $50,000 today) and selecting the Baur TC1 option added some $6,000 (about $21,000 today) to the price. Just for reference, that'll buy you TWO brand new 230is today.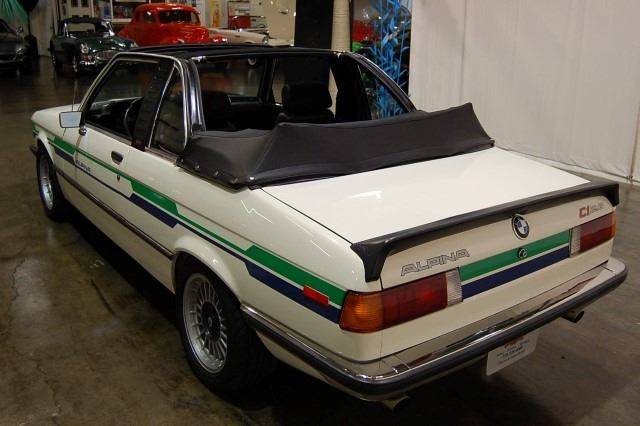 Year: 1979
Model: 320i Baur TC1
VIN: NA
Engine: 2.7 liter inline-6
Transmission: 5-speed manual
Mileage: "2000" mi
Location: Marietta, Georgia
Price: Reserve Auction
Restored 1979 BMW Alpina Baur Tribute Convertible
320 Baur E21, 5 Speed Manual, I-6 cylinder, 2.7L stroker motor
Mileage showing 70,876, less than 2,000 since restoration, mileage is exempt due to the age of the vehicle.

This 1979 BMW 320i is a modified Baur cabriolet built by Ron Perry. This is how Ron Perry described his build of the car:
"This is a proper Baur 1979 320 carburated model. I purchased this car as a rolling painted shell. Everything has been replaced on the car. From the bottom up, it received all new pads, rotors, rebuilt calipers, new drum brakes, all new stainless steel lines, all new wheel bearings, new springs, Bilstiens, sway bars with all new bushings, rebuilt 3:46 LSD, rebuilt 5 speed trans, all new shifter bushings, new drive shaft, refinished Ronal Alpina wheels 15×6&7 new tires, new Alpina style front spoiler, Zender rear spoiler, aftermarket Alpina stripes, a 2.7L stroker motor with a 524td crank, a Schrick 284 cam, an ETA block with an "I" head. Ireland Engineering headers, all new OEM exhaust from the headers back. For the interior, I used period correct Recaro seats with correct Alpina repro cloth, new in box Alpina steering wheel, sent the cluster to Hollywood Speedometer and had Alpina font printed on the tach and speedo with correct red Alpina needles, correct Alpina dash plaque, Alpina C1 2.3 i.d. plate under the hood, e28 radiator, all new hoses and belts, powder coated plenum and valve cover, new OEM tops and top boot, all new rubber window guides, all new window trim, Hella "Big & Small" headlights, changed the carpet and door panels from blue to black to match the Alpina cloth. Correct Alpina dead pedal, Alpina shift knob, period cassette am/fm, Alpina style floor mats. That is about all I can think of. The car became a very slippery slope as I wanted everything to be perfect even though I knew it would be driven! As you can see by the photos, not a penny was spared. I get most of my OEM and after market parts for wholesale and after adding up my receipts, the total cash outlay was $31,228…"

The car has been in a private collection since just after Ron finished it.

95 photos of the car at https://www.classicautosmith.com/1979_BMW_Alpina%20Baur%20Tribute_32035990.veh
Please feel to email or call, 678.361.4639 or info@classicautosmith.com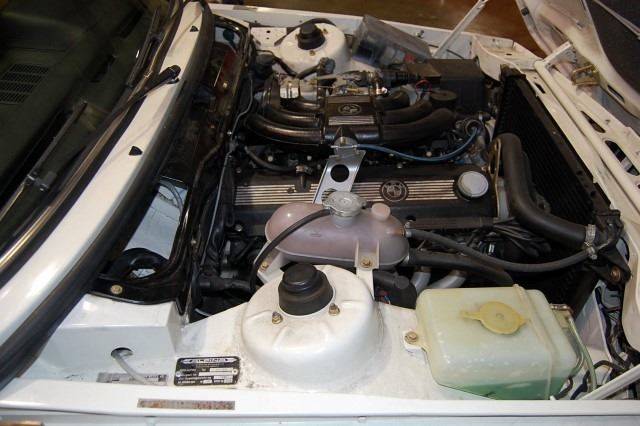 Baur only produced 4,595 TC1 Cabriolets according to Petrolicious. Of course, just because they were expensive when new and quite rare doesn't mean they've retained value since, and indeed you could still find these quite inexpensively today. But this one? Well, it's undergone a full Ron Perry Alpina-style set of upgrades and boy, does it look trick! If you don't care that you're riding around in a tribute, this is probably a great way to get a very distinctive look, a very unique car, and a great driving experience for a lot less money than other classic BMWs are currently trading for. It'll still cost you, though – the seller's site lists the car just under $40,000. Could you reproduce it for less? Perhaps if you were Ron Perry. But if you're not? Here's your car.
-Carter