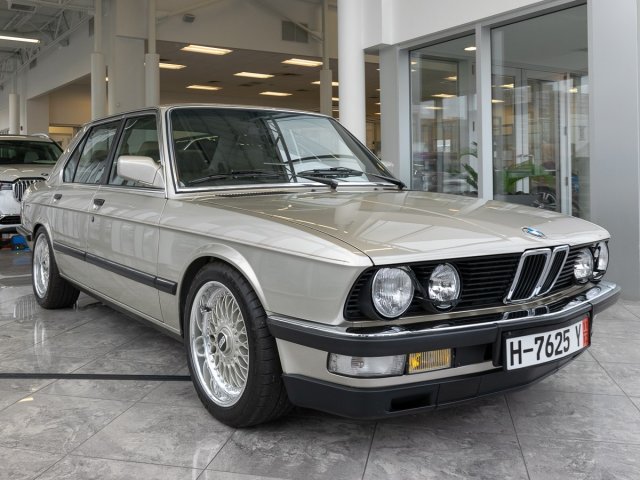 When I look through the history of E28 5-series I've written up, it's not hard to notice a pattern. Most are modified, and most feature European-style modifications. Perhaps that annoys the purists and I'll start off by saying a half-hearted 'sorry' to all of them, but here we go again.
It doesn't take a much of a look to tell that this E28 has undergone the same series of modifications that the last '87 535iS I looked had; namely, European headlights and bumpers and BBS Style 5s. But unlike that example, this one is done. As in, really, really done. If you're looking for an as-new 535i with some stellar mods, check it out – but first, move the coffee away from the keyboard, especially as you get to the 'price' section: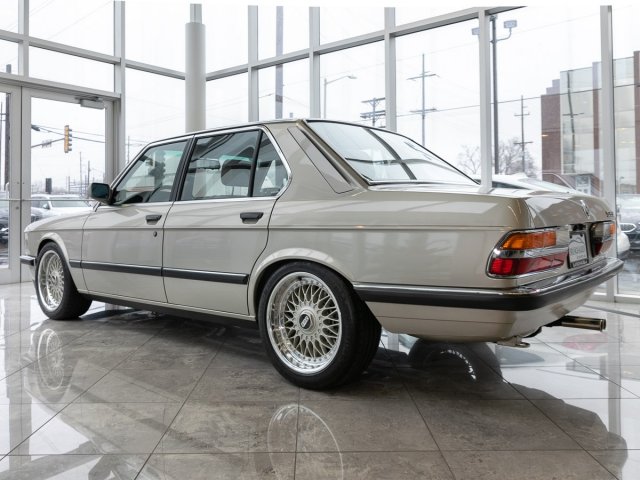 Year: 1988
Model: 535i
VIN: WBADC7400J1717891
Engine: 3.4 liter inline-6
Transmission: 5-speed manual
Mileage: 84,784 mi
Location: Springfield, Illinois
Price: $49,900 Buy It Now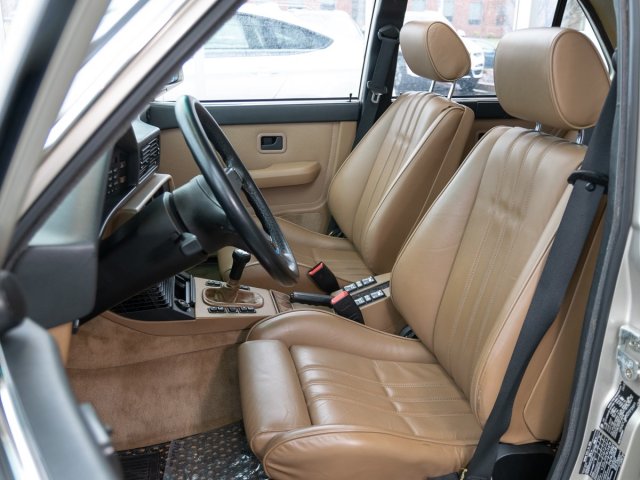 Representing the final year of the E28 chassis, this absolutely stunning 1988 BMW 535i is one of the finest examples you will ever find. Finished in (all original) and beautifully preserved Bronzite Beige Metallic, this classic 5-series adds European spec bumpers and front spoiler, painted mirrors and reupholstered sport seats in Llama Leather. The high quality suspension set-up of Bilstein sport dampers and Suspension Technique Dampers are complimented by refinished 17″ BBS Style 5 Wheels with M5 brake components. The 3.4 Liter M30 inline 6-cylinder is unmodified and comes extensively serviced. Matted with a smooth shifting 5-speed manual gearbox, this E28 drives as good as it looks. Under the hood you will find impeccable detail and cleanliness. Previous work includes new radiator and hoses, OEM exhaust, fuel lines, motor mounts, master & slave cylinders and more. This was a California owned car until late 2017 when it was sold to a Midwest buyer and kept in absolutely pristine condition. This car was features in Bimmer magazine in July 2013 and received several first place concourse awards. You simply cannot duplicate this vehicle and is a special example that we are excited to offer to the next owner. For more information, please contact a BMW sales specialist by calling 877-362-9753.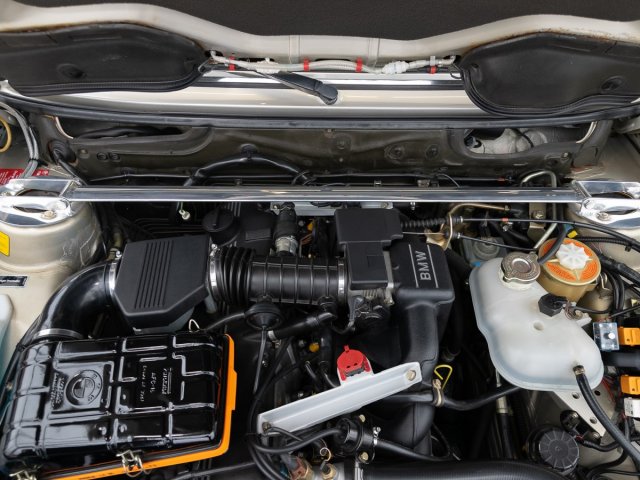 If this car looks familiar to you, you might peruse Bring a Trailer, where it failed to sell last year after bidding to $36,500. If that seems like a pretty fair price for this car, I'd have to at least in part agree; that's a lot of coin for a non-M E28. However, the secondary question, as it was with the E21 Baur, is 'can you build to this level of quality for less'. I'm honestly not sure that you could. This car is simply stunning – with two caveats. First, you have to like the color combination. It's subtle, it's refined, and to me, it really works. But I'm sure there are some that wish it were red, white, black, blue, silver…in short, any color BUT Bronzit. The second? Those pesky E28 M5s can certainly be had for less money, and if it were me I'd have a hard time walking away from the M for similar – or, less – money.
-Carter