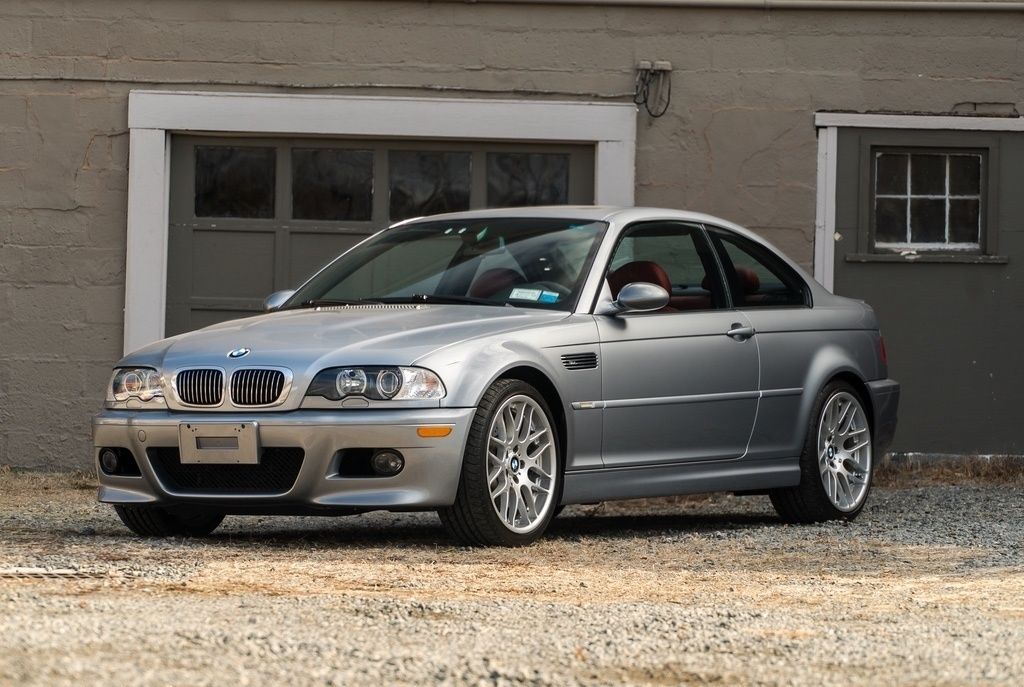 To me, this M3 is a very interesting counterpoint to yesterday's RS6. Many aspects are the same; pristine original condition, lower mileage, mid-2000s leading edge performance car.
It's there where the similarities end.
While the RS6 represented the stepping over a threshold of performance into a war of escalation, the E46 M3 was, in many ways, BMW's equivalent of the Porsche 993. It was the ultimate development of the normally aspirated inline-6, and to many (this author included), it was the best of the breed.
The third generation M3 is simply a marvel. It took the basic layout of its predecessor and improved essentially every aspect. The E36 wasn't aggressive looking enough? Fixed. The motor wasn't the technical marvel that was the European version? Fixed that, too. And the build quality and plastic materials in the second generation were a bit lacking? Solved that one, as well.
Are there drawbacks to the E46? Sure, it only came in two-door guise. There are also some known weaknesses in the chassis, like the subframe problems that can be a costly repair. The S54 is also a more expensive motor to repair than the S50/52 had been, and requires more maintenance (and, super costly oil).
But enough gripes, because while there isn't a collector market for 2000s Audis, the E46 never really went through the dip in value that the E36 did. Prime examples have always demanded strong money and appear to be on the rise, with several notable auctions recently hammering for ever increasing numbers. Today's example comes from the end of the line for the E46, and is about as desirable as they come to market. One of 2943 A08 Silvergray Metallic coupes imported, it has the desirable N51M Imola leather interior, the even more desirable 6-speed manual transmission and equally sought ZCP Competition package, and it's only traveled a reported 11,600 miles since new.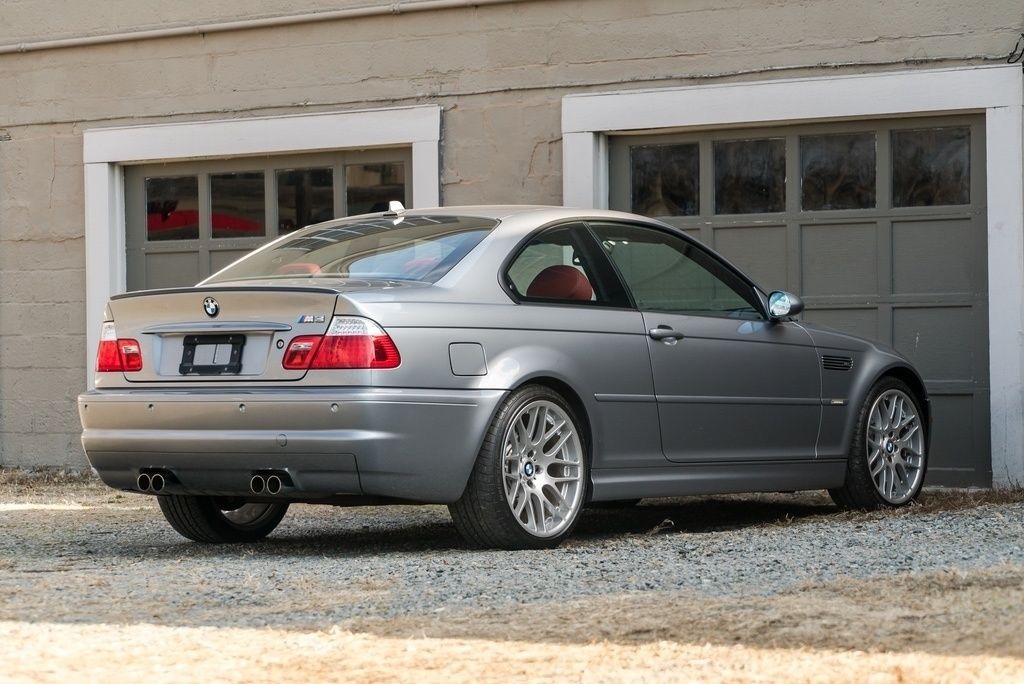 Year: 2006
Model: M3
Engine: 3.2 liter inline-6
Transmission: 6-speed manual
Mileage: 11,632 mi
Price: $59,900 Buy It Now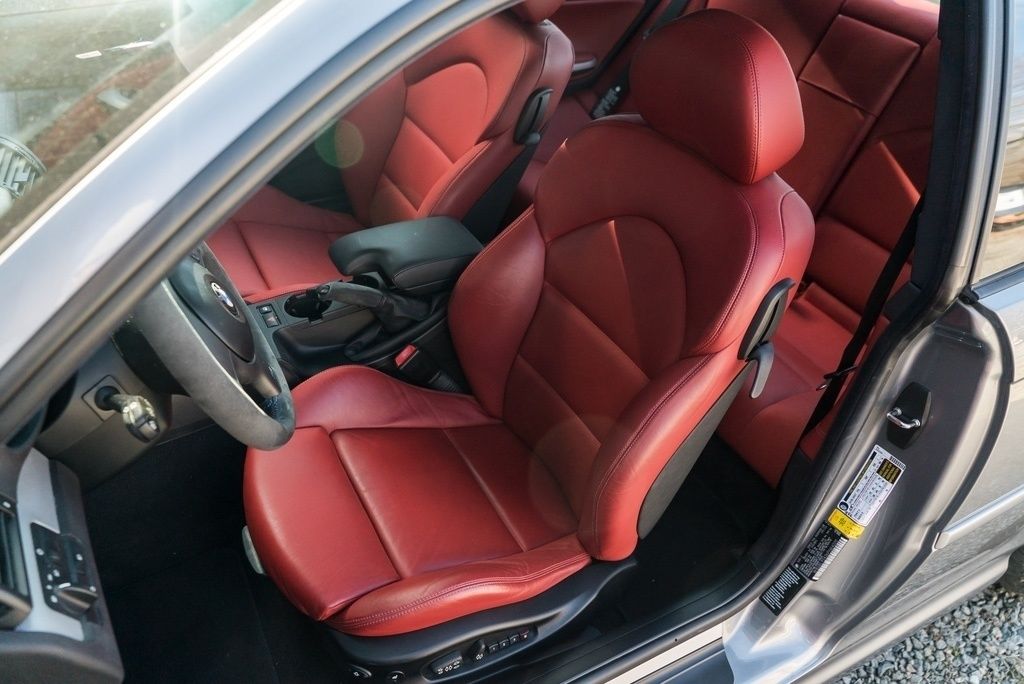 2006 BMW M3
Silver with Red leather interior
11,632 Miles
6-Speed Manual Transmission

Clean CarFax report with no issues – the link to the full report is on our site.

2.99% financing for 60 months is available with qualified credit!

We will be happy to accommodate a Pre-Purchase Inspection at our location or at a local shop.
We can arrange transport anywhere in the US.

Please contact Steven Sasson (212) 804-8070 or
Steven@JMLegendAuto.com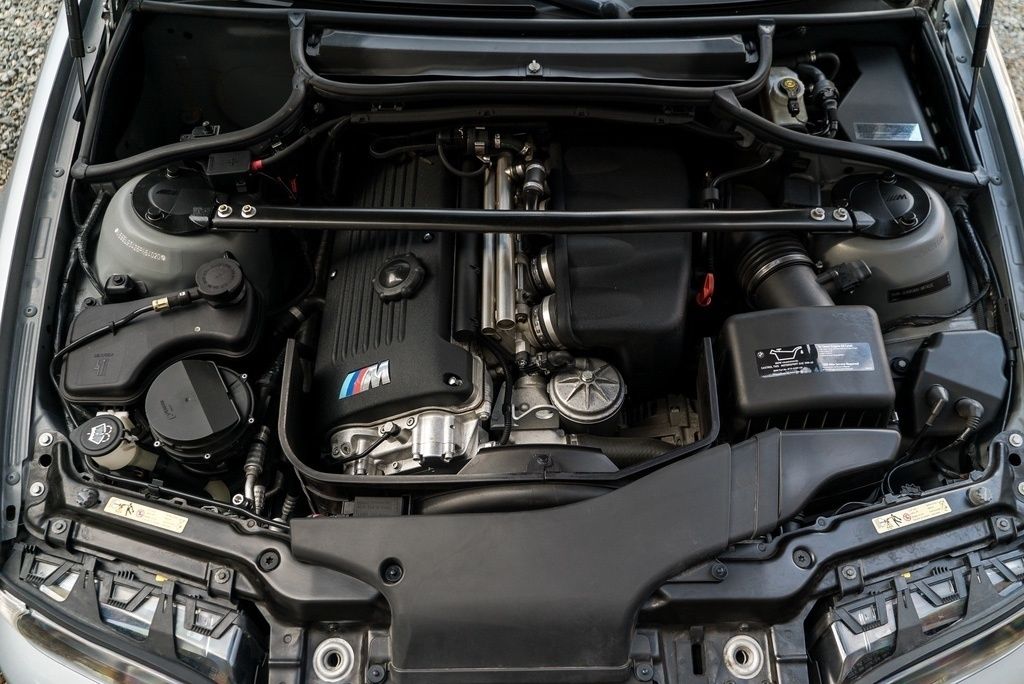 This BL93 was produced in September, 2005. Options with the ZCP package included the revised steering rack, special Alcantara steering wheel (known to easily degrade), the Competition sway bars and brakes, and of course the spun-cast BBS RC340/341 wheels. More than just a pretty face, the rears are super wide and offer lots of grip, while the fronts are an amazing 3 lbs lighter than the 18″ Style 67 stock wheels – each!
Options were glass sunroof (403), electric and heated seats (459,490,494), headlight washers (502), park distance control (508), rain sensing wipers (521), Xenon lights (522), on-board navigation (609), CD player (650) and Harman Kardon (674), and of course the Competition Package (7MA). Condition expressed and shown by the dealer is that this car is effectively like new.
Problems? Yes, there's a glaring one. The Carfax report isn't shown on eBay, but it is disclosed on the dealer's site. Despite claiming a clean bill of health, there's a mileage discrepancy reported; in April, 2016, the car was logged with 15,375 miles. It's then shown in February of this year with 11,632 where it is offered for sale, and also what appears on the dash. Looking at the report, the mileage seems consistent until August, 2014, where it is shown as 11,558. Is it possible that the car was driven only 74 miles in two and a half years? Sure, but it's odd, and it's more odd that the reading is so random in the April 2016 log; it's not one digit off, it'd have to be multiple mistypes. The value difference if this car had 11,000 miles or 15,000 miles is minuscule if anything at all; but with a blemish on the report, you best do your homework on why it occurred – because it won't go away.
There's also no history for the two pending recalls, nor is there a report on subframe health. The later should be a non-issue with such low mileage, but the dealer could sell the car on its perfection rather than the outstanding question marks. They also incorrectly identify the BBS wheels as forged, which they are not. A minor point? Sure, but amateurish for the asking price, frankly.
Regarding that asking price of $60,000, the obvious comparison must be drawn to Enthusiast Autogroup. And, indeed, they have two similar mileage M3s. The closest comparison is this 2005 Coupe with 12,589. What's the difference? Well, EAG's car doesn't have the admittedly desirable Competition Package. But what it does have is EAG's backing, which included a "early Inspection 2 Service with new fluids, filters, spark plugs + valve adjustment, lower coolant hose with temperature sensor + cooling system flush, oil pan gasket and EAG also replaced the original Continental tires with Michelin Pilot Super Sport tires." Additionally, EAG offers a buy-back program, transportation, and the asking price is $12,000 less. In short, you can complain about EAG's pricing – but they're offering a service and a guarantee along with due diligence, and that's not something shown on this 2006.
Are the high prices justified? That's in the eye of the beholder. As an owner, I hope so on the one hand; it's just a staggeringly good car. On the other hand, I don't want the prices to rise to the point that I'm afraid to drive mine any further. But I'll say this with some confidence; you may not be able to buy a nicer original and (maybe) lower milege E46 M3 ZCP than this one appears to be, but you can buy pretty close examples for a lot less.
-Carter