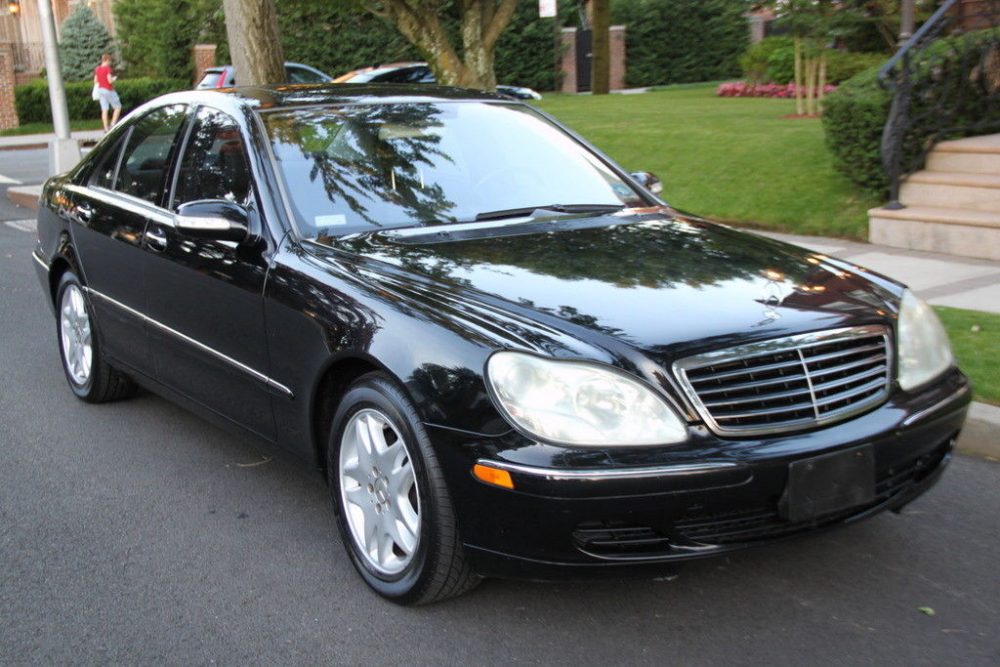 Everyone once in a while one of my favorite mystery cars pops up for sale again. That mystery being why in the world Mercedes-Benz brought these for sale in North America. The car I am talking about is the 2006 S350. I've covered this odd ball over year ago but incase you are new or just don't know the story with this car, let me explain.
In 2006, the last year for the W220 in North America, Mercedes-Benz sold the S350 alongside the S430, S500, S55 AMG, S600 and S65 AMG. This would be totally normal except the S350 was a short wheelbase car that was over five inches shorter than the rest of the model lineup. It was also the only one with the V6. These cars weren't highly optioned at all and as a result, were nearly $10,000 cheaper than the 430 and $20,000 cheaper than the 500. But why did Mercedes bother to bring over the S350 for only one year? My only guess is they had an abundance of them scheduled for production and needed to rid themselves of these cars while planning the W221 production to start later that year. But that can't be it, right? Mercedes probably has an entire building full of production planners who make sure things like this don't happen. They are German, after all.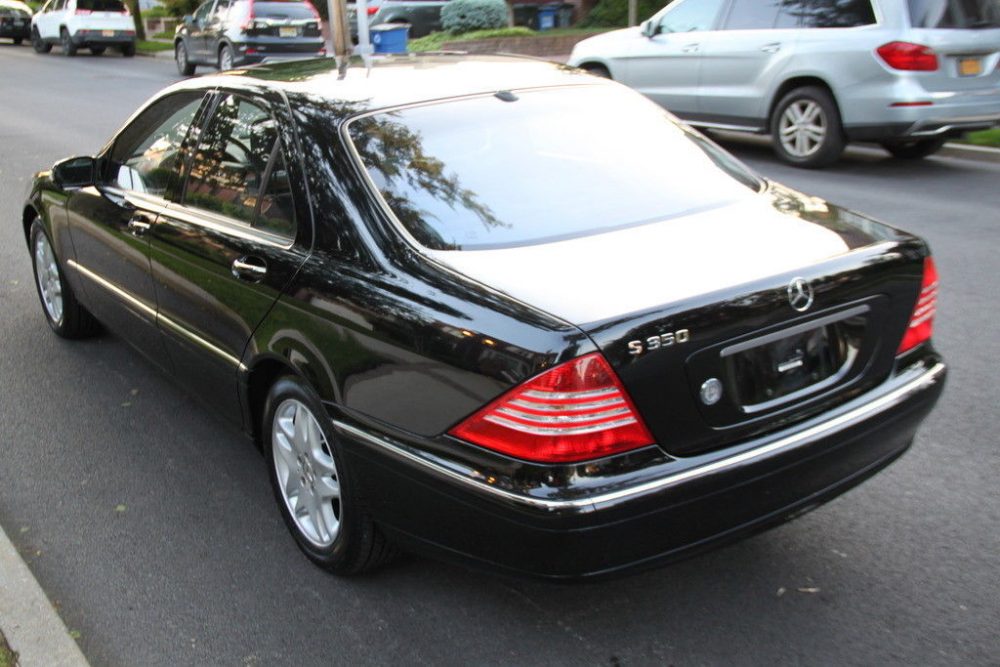 Year: 2006
Model: S350
Engine: 3.7 liter V6
Transmission: 5-speed automatic
Mileage: 93,300 mi
Price: $9,900 Buy It Now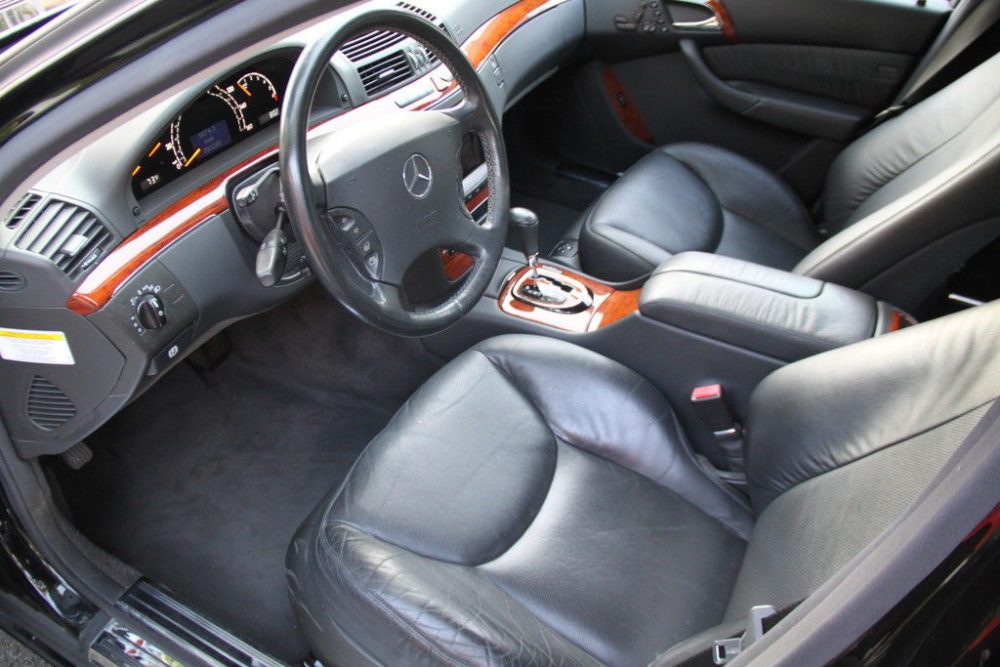 GORGEOUS 2006 MERCEDES S350 WITH 93300 ORIGINAL MILES. AMAZING BLACK ON BLACK RARE V6 S-CLASS IN PRISTINE CONDITION, DRIVES ABSOLUTELY BRAND NEW, HAS NO ANY ISSUES. BRAND NEW TIRES, BRAKES. CLEAN 2-OWNER CARFAX REPORT, PERFECT HIGH SCORE AUTOCHECK. WE FINANCE. ANY CREDIT. WE DO TRADES. WARRANTY.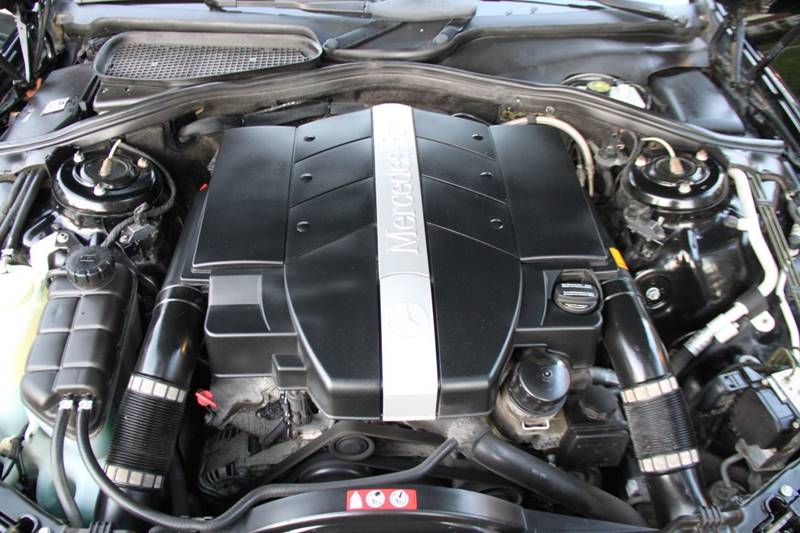 Here is the thing about the S350. Unless you really don't want those extra five inches, there is absolutely zero reason to buy one over a S430 or S500. It makes less power, gets the same gas mileage, is almost always less equipped and usually costs the same amount as the other two cars. The only real redeeming quality about the S350 is that even though it is a badged as a '350' Mercedes, it doesn't suffer from the fatal flaw that the other '350' cars in the Mercedes lineup. Unlike those other cars, this W220 uses a bored out 3.7 liter M112 V6 engine and not a 3.5 M272 V6 that was put into basically ever model at that time. The M272 was infamous for the balance shaft issue that ate engines from the inside out or if you lucky enough to catch it before it happened, had you removing the entire engine to fix the problem. Other than that, you might save a handful of dollars on spark plugs, air filters and oil a year by maintaining the V6 as opposed to the V8. But honestly if that is a factor to you, then owning a 11 year-old S-Class with 100,000 miles on it maybe isn't for you in the first place.
As for this example for sale in wonderful Brooklyn, New York, it looks good. That's the best I can describe it, good. It's not a total piece of junk nor is it a prime example that will wow you. It is just an average example of a W220 and that is totally fine. Someone will buy this car and it will probably serve them well — with some typical W220 speed bumps along the way. $9,900 is pricey in my eyes as I think a sweet spot would be more around $7,500, but this is a used car dealer in Brooklyn, they have to eat too. Would I recommend buying this one? Of course not. If you look hard enough you can find a nice S500 for the same price, around the same miles, with options like full heated and ventilated seats, xenon headlamps and Distronic cruise control. Things that should come standard in an S-Class. Not a bare bones model that was dished off to North Americans for whatever reason.
– Andrew