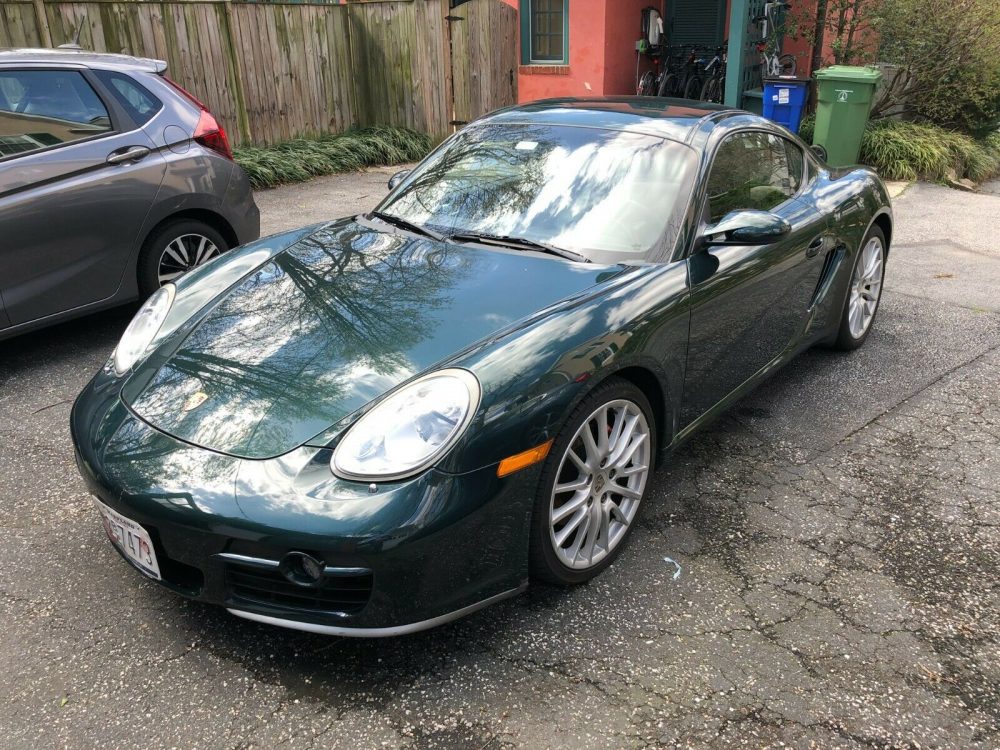 Green and brown is like chocolate and peanut butter to me. Smooth all the way. If I ever went the route of actually spec'ing a car from new, it would be a nice dark green, over some kind of tan of brown leather. I'm sure I'm not alone in this, so when this 2006 Porsche Cayman S popped up for sale, I naturally had to take a closer look. Forest Green Metallic over Special Cocoa Leather. Yes, please. However, once I started taking that closer look, it didn't seem so lovely anymore. Let me explain.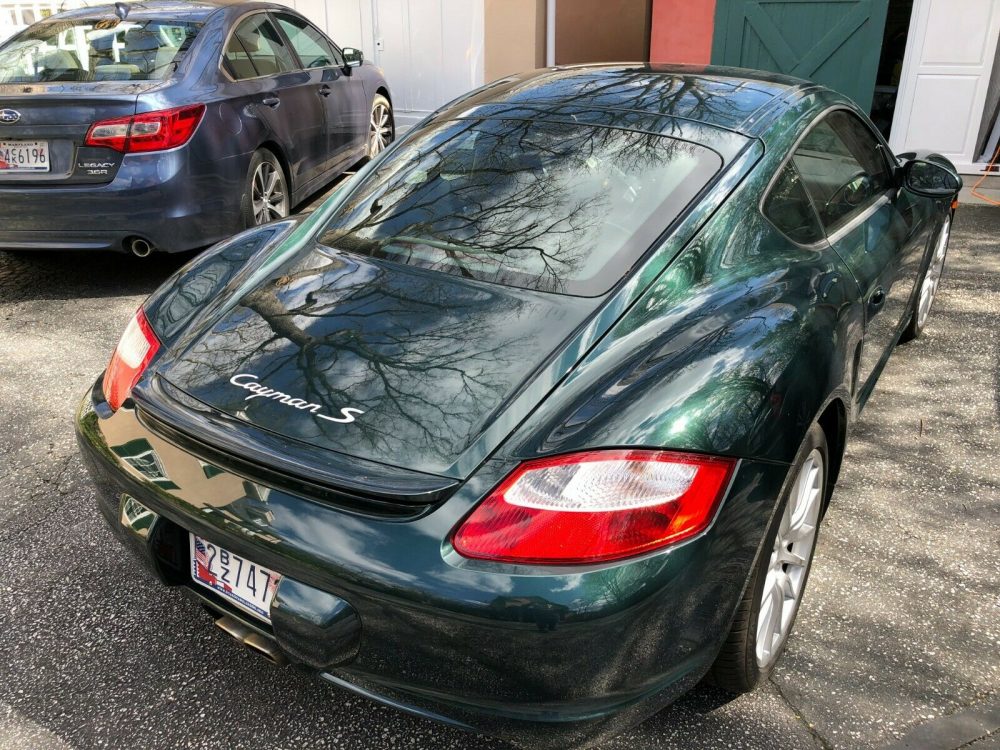 Year: 2006
Model: Cayman S
VIN: WP0AB29826U783536
Engine: 3.6 liter flat-6
Transmission: 6-speed manual
Mileage: 53,099 mi
Location: Baltimore, Maryland
Price: $30,000 Buy It Now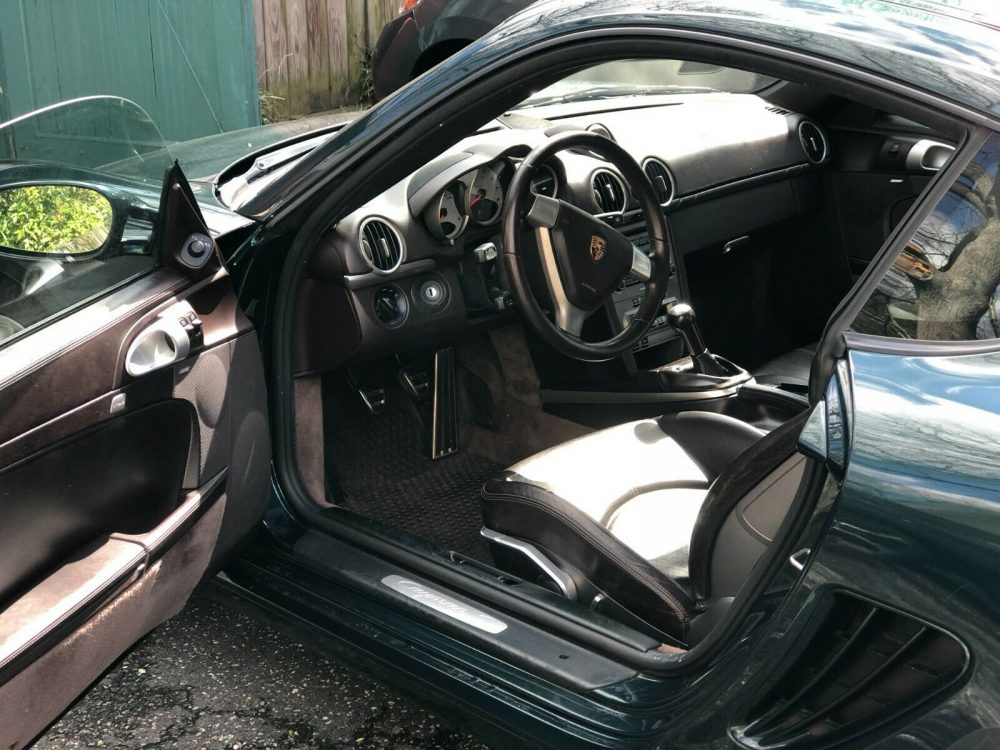 Porsche Cayman S 2006
I am the second owner & have looked after & loved this car since 2015. Selling only because of changes in my family.
I think the metallic forest green paint & brown leather combo is stunning.
Has factory options: Chrono package (meaning "sport" button and stopwatch on dash), BOSE speakers (which sound AWESOME), sports wheels.
Does NOT have PASM, the optional advanced suspension system. But ride is terrific anyway.
Included: a Bosch KTS-540 "PIWIS" adapter, with laptop & genuine software. This was the official Porsche system used to program this type of car in 2006. It gives access to many service actions and settings, but not all, because some such as the door lock settings are behind a password that only Porsche knows.
I was able to use the PIWIS system when I installed a Denison GWL1M01 MP3 player, which appears to the car's CD player as a CD changer. My music is on a USB stick in the Denison box, and I can page through it using the interface on the central panel.
Update: I tried to power up the laptop but it just shows the battery symbol endlessly. I think it means the battery is dead & needs to be replaced before it will boot up.
Just recently a strange defect appeared on the speedo display, a sort of squiggle that partially obscures the number. See the pictures. I do not know what it is, why it appeared or what to do about it, sorry! Sadly it may mean that the display has to be swapped out.
Despite that: this is a great car and I will be sorry to see it go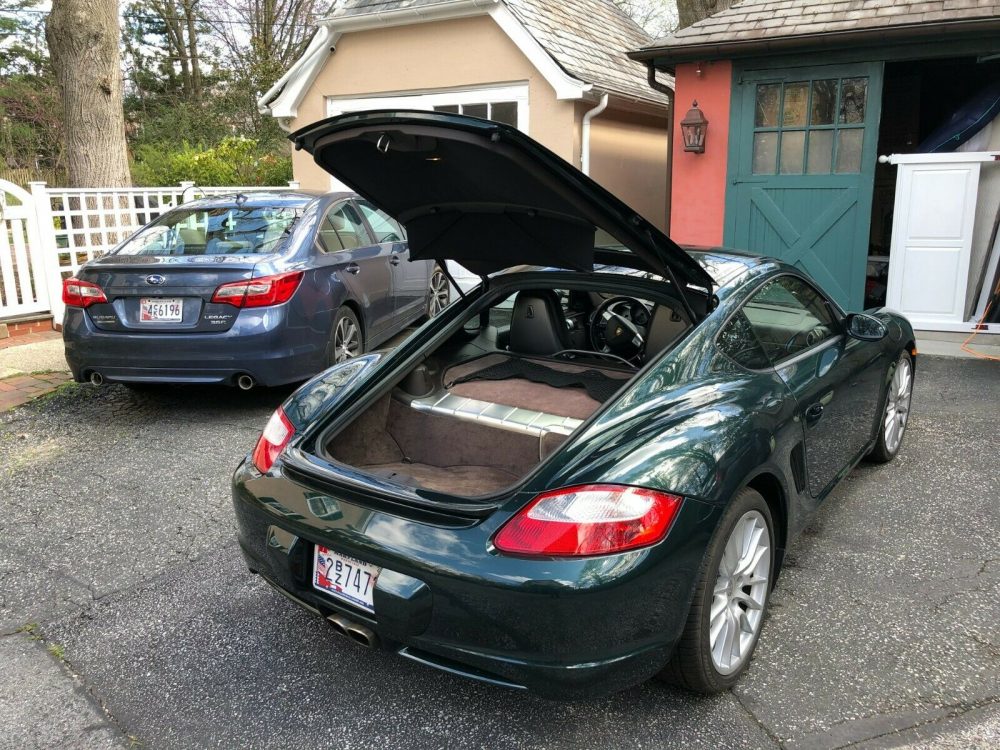 I really wanted to love this one. However, the condition is making me a bit worried. The front bumper has some nasty scratches on it in various places, one of the rocker panels is smashed in from a curb, all the tires are muddy and two of them are Nankang, and the rotors are beginning to rust from sitting outside in the same spot so long. Inside isn't too bad, but the center display developed a nasty glitch that you can't really blame the seller for. Not a mention of service history, so who know what this car needs.
The seller originally had a $30,000 price tag on it, which is way too high given all the issues. It does have a reasonable 53,000 miles, but people are looking for condition on these. I'd peg it in the low-$20,000 range as a selling price given all the work that needs done or may need done, then you might have something. But right now, a tough ask for what was a really great car.
– Andrew