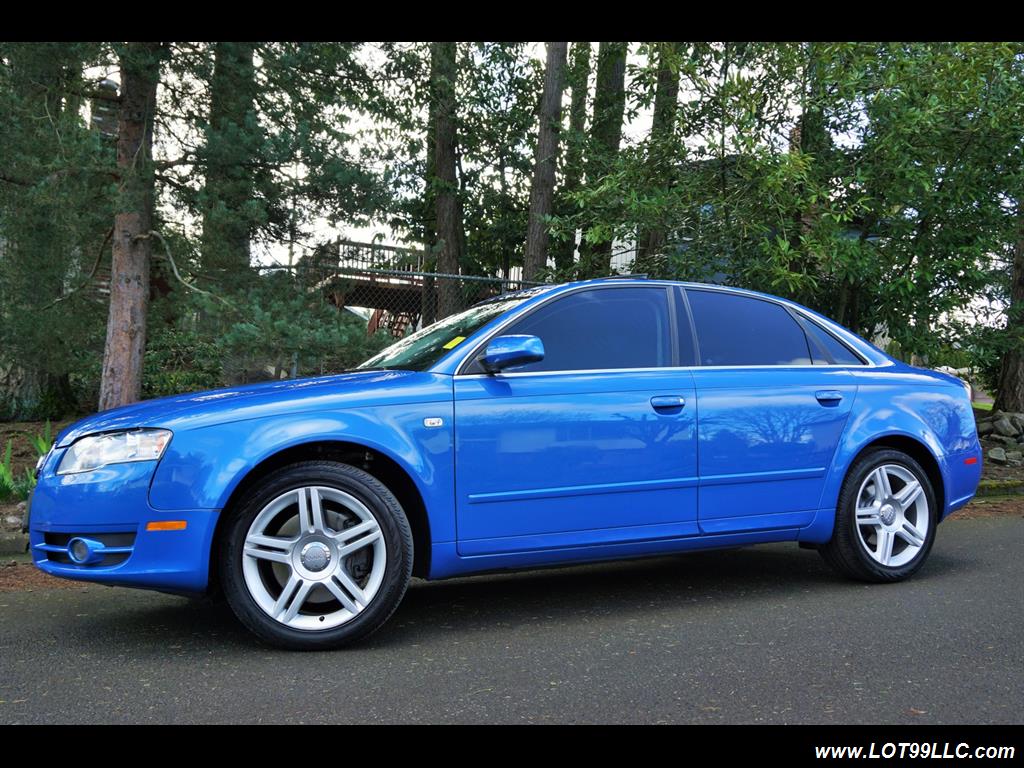 Okay, let me get this off my chest first: I don't like the A4. My reasoning is most likely completely irrational from the standpoint of being an Audi fan. Quite simply, the A4 made Audi popular, and I didn't like that. Each successive generation made it more popular, too, to the point where my neighbor "Tiffy" (no joke) bought (of course) a 2007 Dolphin Gray Metallic sedan brand new. Predictably, it was Tiptronic. Tiffy represented to me the sale of the soul of Audi to the heartless masses of New Jersey housewives that replaced their Honda Accords, Acura TL, Lexus ES, or BMW E36 with the new flavor du Jour. Seeing gray A4s actually causes me physical discomfort to this day. The only point of solace in the situation was that I knew, at some point, these A4s would go "all Audi" on Tiffy and her cohort of hair-flipping, bleached and over-makeup'd friends in heels that fit them ten years ago, and they'd be left with a dash full of warning lights and a laughing AAA driver transporting them to the local dealership. There, their knock-off Louis Vuitton purses would be emptied, as their local authority on all-things-Audi-repair would literally take the Armani Exchange shirt off their backs.
Then there's the group of 2nd/3rd/4th-owner bros with flat-rimmed hats and a long line of credit with APR that have modded these A4s to the hilt. They're a whole other level of discomfort for me.
I recognize it's a problem, and at some point I'll probably seek therapy over it. Needless to say, I won't be owning an A4 at any point soon. Or ever, likely.
With some disdain, then, I consider an A4 2.0T quattro sedan. To me, there's but one reason to consider an A4, and that was that (until recently) you could get an Avant. Obviously this isn't one. And the ad for this particular example has some issues. By some, I mean they mis-list the year, color and trim levels. Yet it has some redeeming qualities. It's a manual, first off, unlike about 90% of the A4 sedans produced. It's got lower mileage, too, with only 65,000 miles covered in ten years. But what most interested me was the color of this part this model. It's certainly not the Deep Sea Blue Metallic the seller claims. I'm also pretty sure it's not the other blue from 2007 – Ocean Blue Pearl Effect. That would make this particular A4 a special order car, and I believe it to be Sprint Blue Pearl Effect: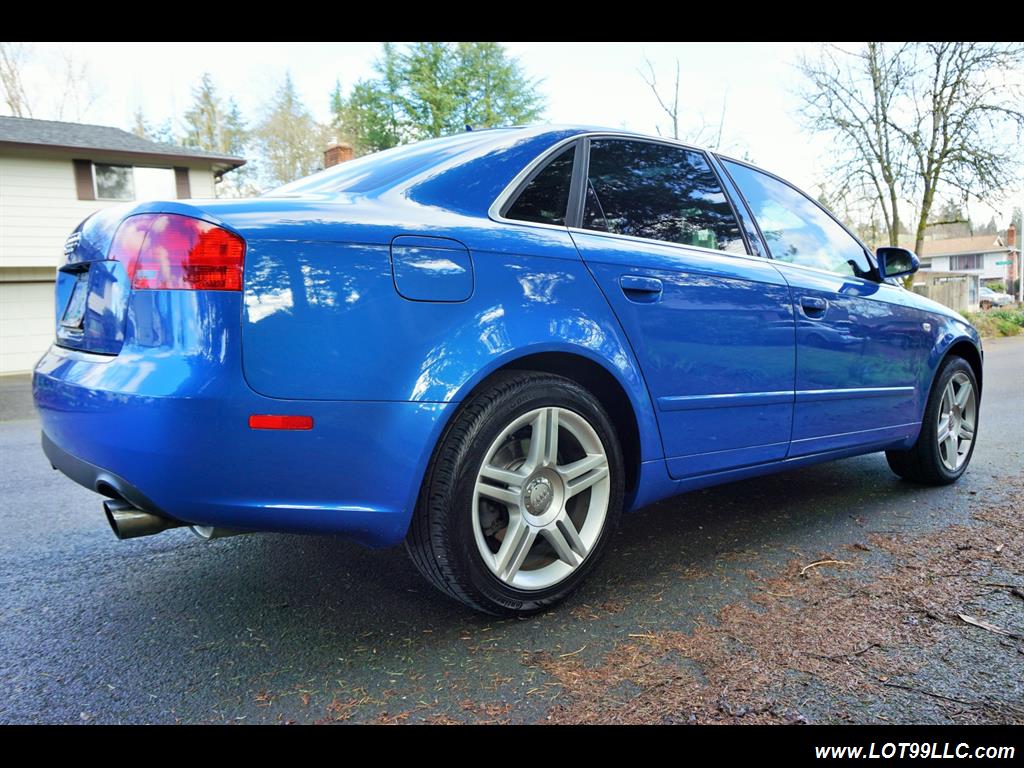 Year: 2007
Model: A4 2.0T quattro
Engine: 2.0 liter turbocharged inline-4
Transmission: 6-speed manual
Mileage: 65,269 mi
Price: $9,995 Buy It Now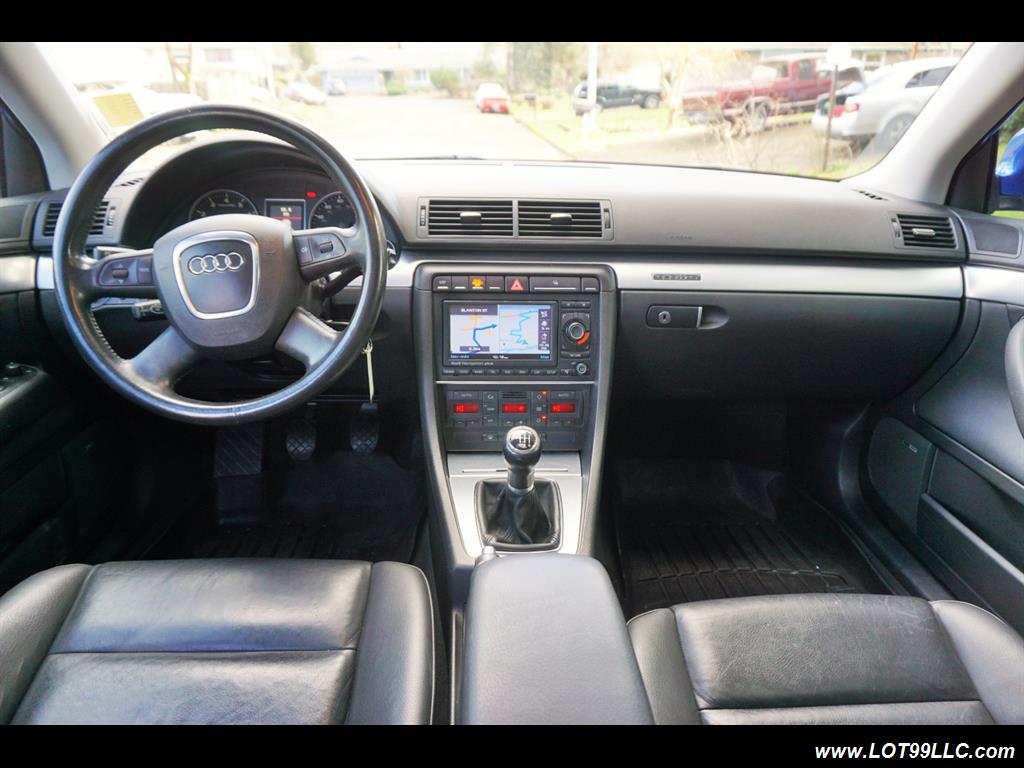 Vehicle Description
2008 *Audi* *A4* *Quattro* AWD,**** 6 Speed Manual ****, Navigation, Leather Seats, Moon Roof, 4-Cyl, Turbo, 2.0 Liter, AWD, Special Edition, Traction Control, Electronic Stability Control, Anti-Theft System, Keyless Entry, Power Windows, Power Door Locks, Cruise Control, Power Steering, Tilt & Telescoping Wheel, Dual Air Bags, Side Air Bags, F&R Head Curtain Air Bags, Fog Lights, Premium Audi Wheels With Like New Tires, EXCELLENT CONDITION IN AND OUT, MUST SEE, TRADES ARE WELCOME, FINANCING IS AVAILABLE, WE TRADE UP OR DOWN – HAVE A CAR OR TRUCK OF GREATER VALUE WE CAN HELP, RATES AS LOW AS 2.49 OAC, GOOD OR BAD CREDIT WE CAN HELP www.LOT99LLC.com 503-305-81862003 2004 2005 2006 2007 2008 2009 2011 2012 2013 STI AWD jetta Passat golf a6 Mercedes bmw 330xi 328xi 4matic 328I 330I 335I X deive 4 matic c300 c350 impresa wrx sti gti gli Volvo saab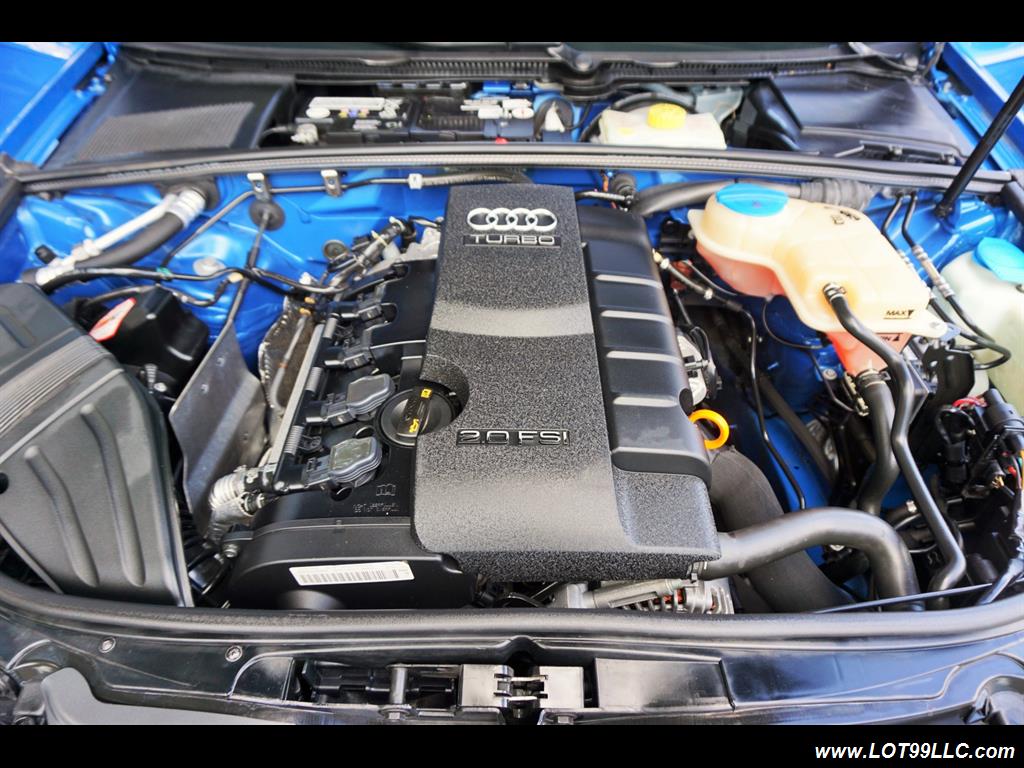 Does a low mileage Sprint Blue Pearl Effect A4 2.0T quattro make for an appealing package? If you're in to A4s, there's a lot to like here with that combination .The car also has the Premium Package (WPX, $1,900) which gave you sunroof, leather and 17″ wheels. It also has the Convenience Package (PPX, $1,900) which gave you HomeLink, a power front passenger seat, rain and light sensors, auto-dimming mirror with compass, auto-dim mirrors with electronic fold, bi-xenon adaptive headlights and trip computer. It further has the Bose Audio package (PSR, $1,000) and Audi Navigation Plus (PND, $2,100). What is interesting to me is the that this car was special ordered, but several standbys were not included; no heated seats, no headlight washers, and conspicuously absent, the 1BE sport suspension from the look of the ride height, as well as the WQB/WQX Sport Package and further PQE/PQX Titanium Package. In 2007, the 1BE suspension could be ordered separately, so I wonder why the original order didn't include it – the order of this car really has me scratching my head. There must be a larger story here – perhaps this was an ex-Audi executive car?
Condition wise, the car appears to be overall in pretty good – but not excellent – condition. There are several flaws on the interior, but most are minor. Where the problem really comes is outside. Both front and rear bumpers have sustained damage, with the front having a puncture through the plate filler that has displaced and warped the whole cover. Under the hood several covers are missing. The exhaust is not original, either and I spy a K&N Filter sticker in the engine bay so the tune may also not be original – generally speaking all signs of less than careful ownership in the recent past. I'd check for deferred maintenance too as the car is probably due for a belt change-out.
Is the package compelling at $10,000? No. You can buy a S4 for that money, or find the more impressive looking S-Line or Titanium examples which hold better resale. The color and ordering configuration is intriguing, the low miles nice and the general condition better than average (except the front bumper), but to me $10,000 is too steep for an A4 of this ilk.
-Carter