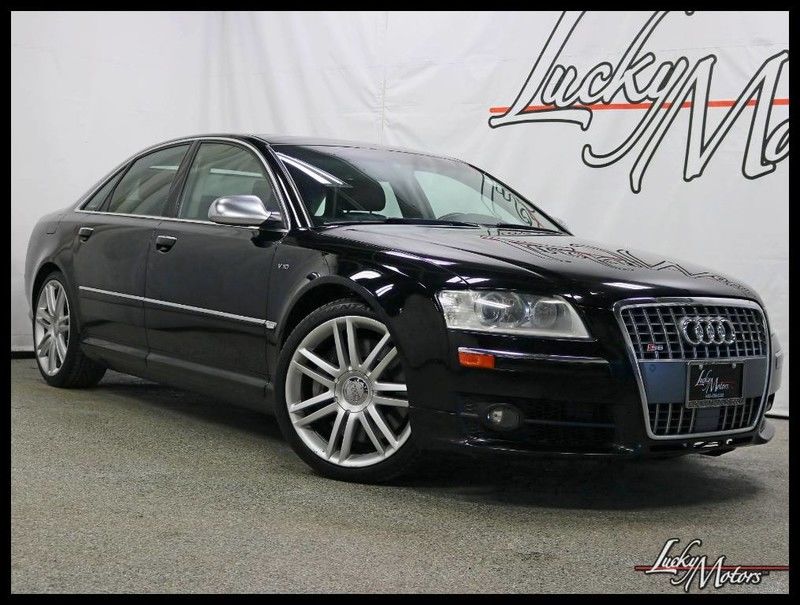 My fascination with really high mile cars knows no bounds and today's car is no different. This 2007 Audi S8 is a one-owner car that shows a little over 308,000 miles and looks like it did a quarter of that. How or why this happened, I have no idea. What I do know is that I absolutely shiver at the thought of maintaining an Audi V10 for over 300,000 miles. Just doing the quick math on the gas bill alone, 308,000 miles driven averaging 17 mpg, means this thirsty monster has consumed roughly $65,000 worth of gas in 12 years. The crazy thing is, all of the registration is just outside of Chicago. Naturally this assumes some kind of traveling salesperson, but of all the cars to pick, a giant V10 Audi? What is even more crazy is the condition of this D3. Just wait until you see it.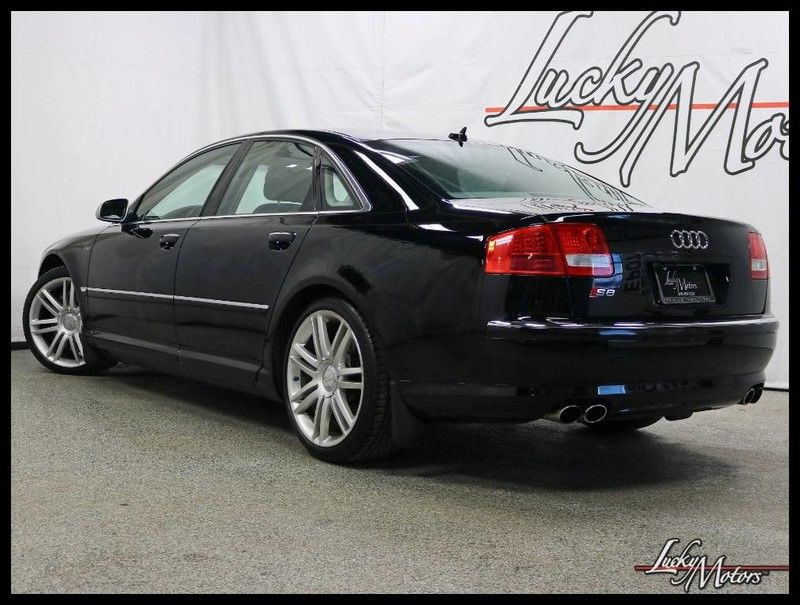 Year: 2007
Model: S8
VIN: WAUPN44E57N016024
Engine: 5.2 liter V10
Transmission: 6-speed automatic
Mileage: 308,332 mi
Price: $12,000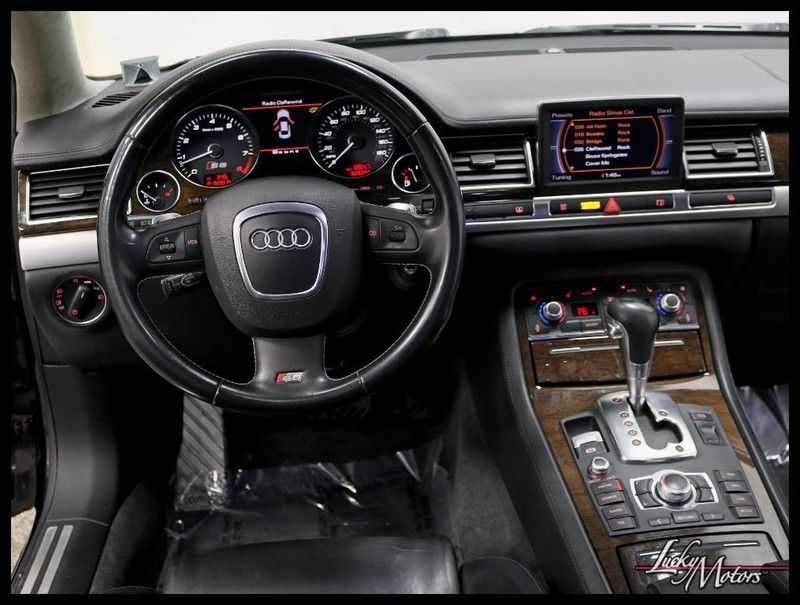 *1 OWNER*
PHANTOM BLACK PEARL OVER BLACK INTERIOR
5.2L V8 ENGINE (450hp)
6-SPEED AUTOMATIC W/ TIPTRONIC
QUATTRO ALL WHEEL DRIVE
DYNAMIC AIR SUSPENSION
**SOLAR MOON ROOF PANEL**
**PREMIUM PACKAGE ($3,500)**
– REAR VIEW CAMERA
– HEATED FRONT AND REAR SEATS
-POWER REAR/MANUAL SIDE SUN SHADES
-KEYLESS ENTRY SYSTEM W/ KEYLESS GO
**BANG & OLUFSEN PREMIUM SOUND SYSTEM ($6,300)**
AUDI MMI NAVIGATION
FRONT AND REAR PARK ASSIST
AM/FM/6CD/MP3/SAT
IPOD INTEGRATION KIT
HANDS-FREE BLUETOOTH
DUAL HEATED/POWER MIRRORS W/ L.E.D. TURN SIGNALS
4 ZONE CLIMATE CONTROL
ALCANTARA SUEDE HEADLINER
POWER TILTING SUNROOF
POWER TRUNK OPEN/CLOSE W/POWER SOFT CLOSE DOORS
BI-XENON HEADLIGHTS
20 INCH 7-DOUBLE-SPOKE ALLOY WHEELS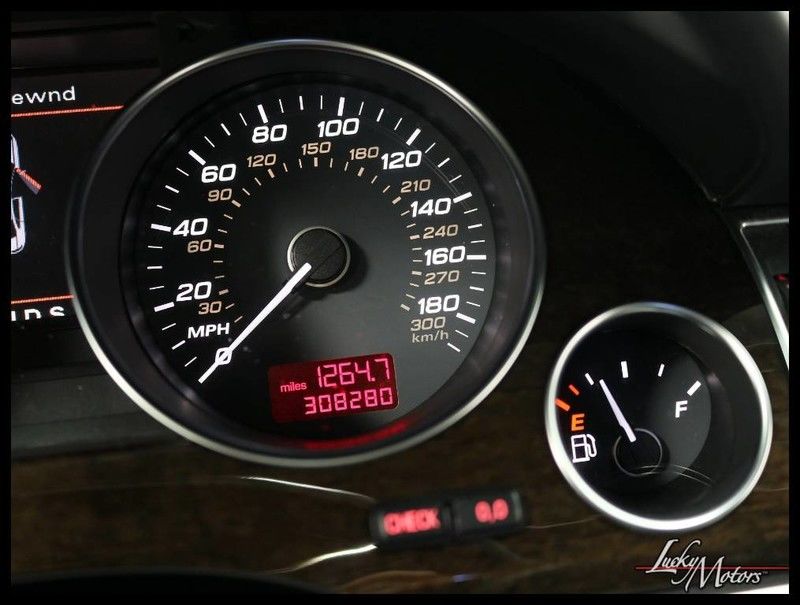 The exterior looks fine enough with no major blemishes or marks that I can see, but what really blows my mind is the interior. I thought for sure I was going to see a mess of torn up leather and buttons so worn it looks like they were painted white. However, none of that can be found. It looks like a normal used Audi with some miles on it. None of the screens have mixing pixels or lines through them, nothing at all. Either this is a testament to the S8s durability, or the original owner kept this car with an open check book. Either way, I am impressive. However, what isn't impressing me is the price.
$12,000 for this seems like awfully wishful thinking. There was literally another 2008 S8 on eBay in similar condition with 170,000 miles for just $550 more than this car. You have think that the market for this car is either a person who is an Audi technician or someone who is clinically insane. Just for kicks, I looked up what a used 5.2 V10 sells for and it wasn't all that bad at $4,000. Still, I just can't wrap my head around paying $12,000 for a high-strung Audi V10 with over 300,000 miles. Cut that price in half, then I'll think about it … maybe.
– Andrew