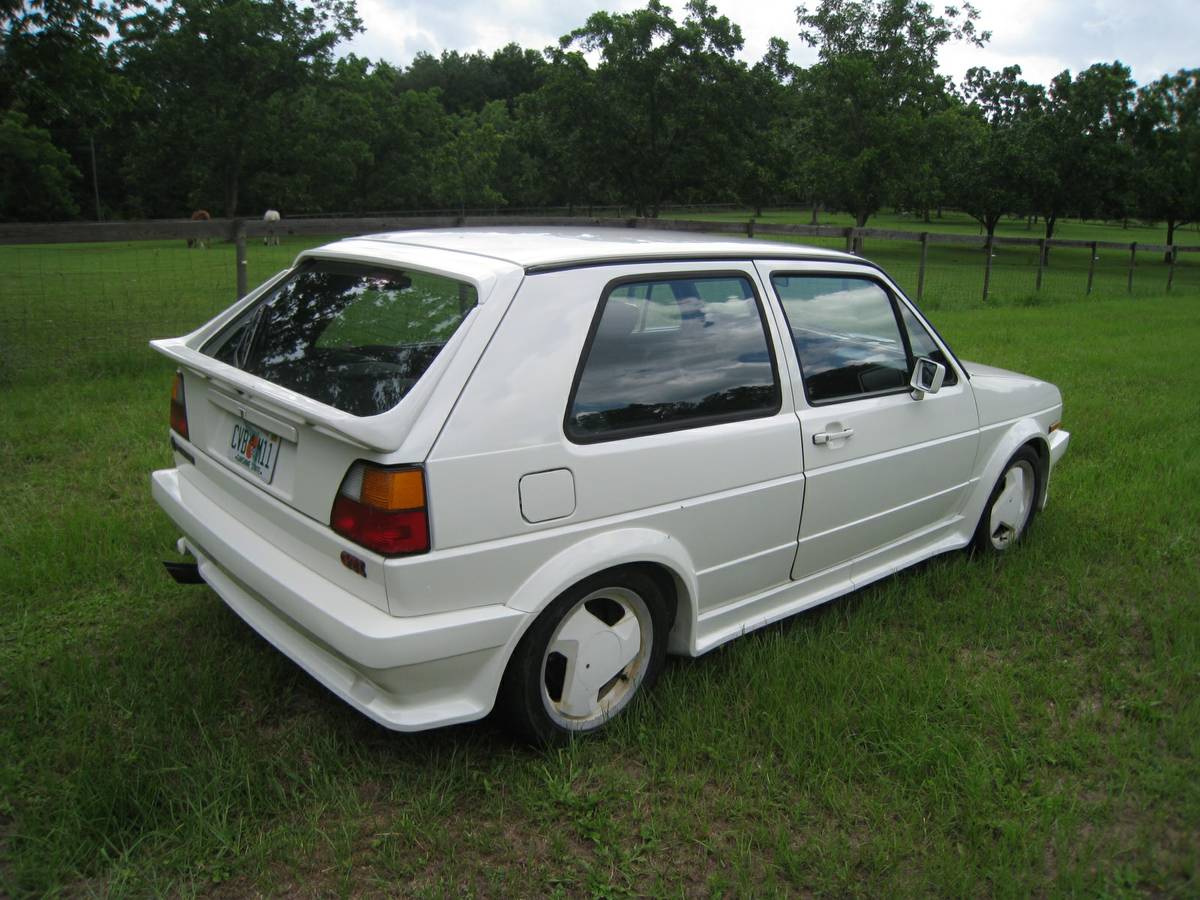 Update 5/10/19: Bummed that you missed out on this totally tubular GTI? PSYCH! Not to worry, it's back up for sale in Orlando with a $23,000 Buy It Now. Nostalgia doesn't come cheap, after all…
Recently, in my 1989 GTI post, I referenced the Radwood show in California. A celebration of all things 80s (being liberal to accept items both older and newer, too!), Radwood has become the newest and hottest show to consider. Why? Well, to head to Pebble Beach, Amelia Island or Greenwich Concours, you'll need a car of significant stature. But you can roll up to Radwood in a 4000 quattro you literally just pulled out of a field (seriously, someone did), and you'll find fans to celebrate both the model and your insistence that it's a cool car worthy of being saved. Because, ultimately, it was!
But the GTI I presented was a headscratcher because it was so expensive and subtle that most would probably walk right by. Sure, it had little details that were neat, but not THAT neat or THAT particularly 80s. But today's GTI takes 80s To The Extreme, killin' your brain like a poisonous mushroom as you ponder if anything less than the best is a felony: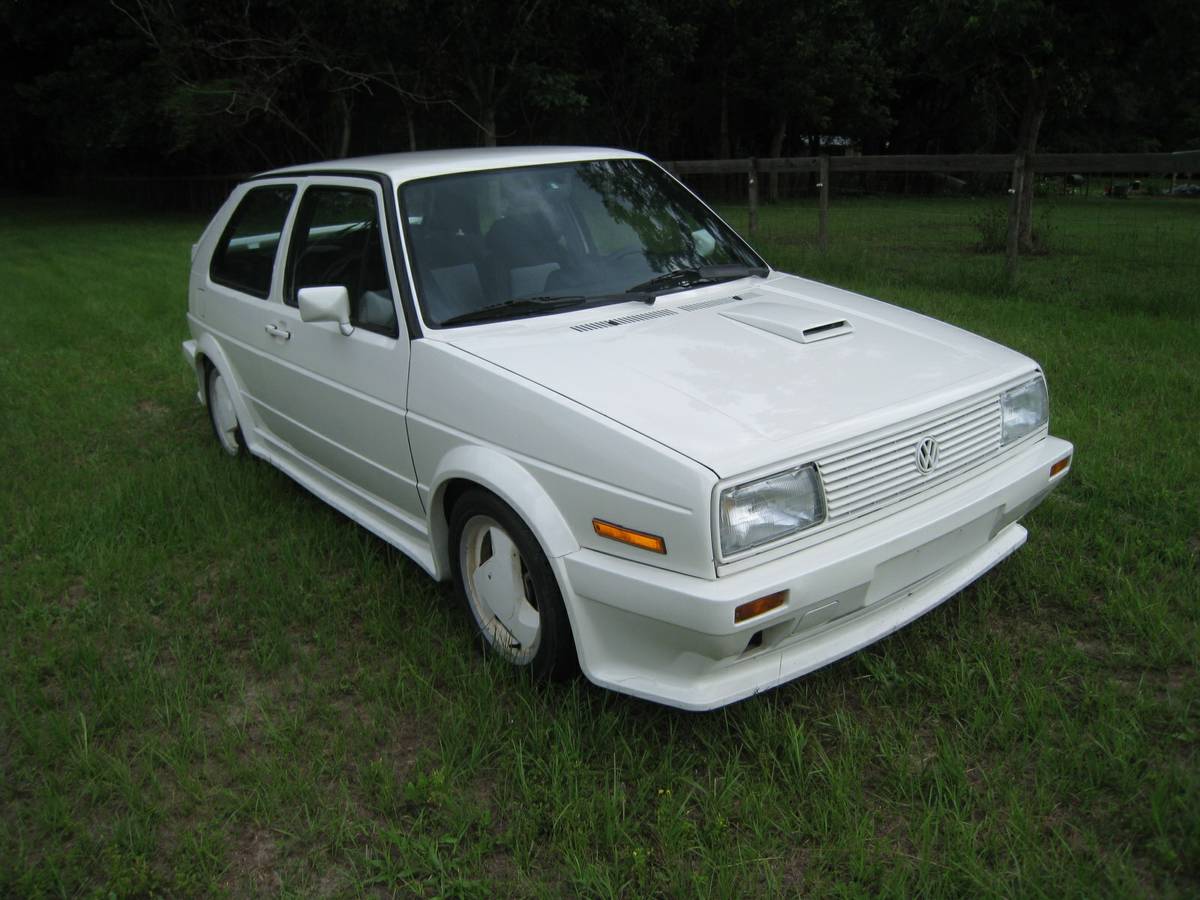 Year: 1987
Model: GTI Callaway Turbo
Engine: 1.8 liter turbocharged inline-4
Transmission: 5-speed manual
Mileage: 89,833 mi
Price: $29,995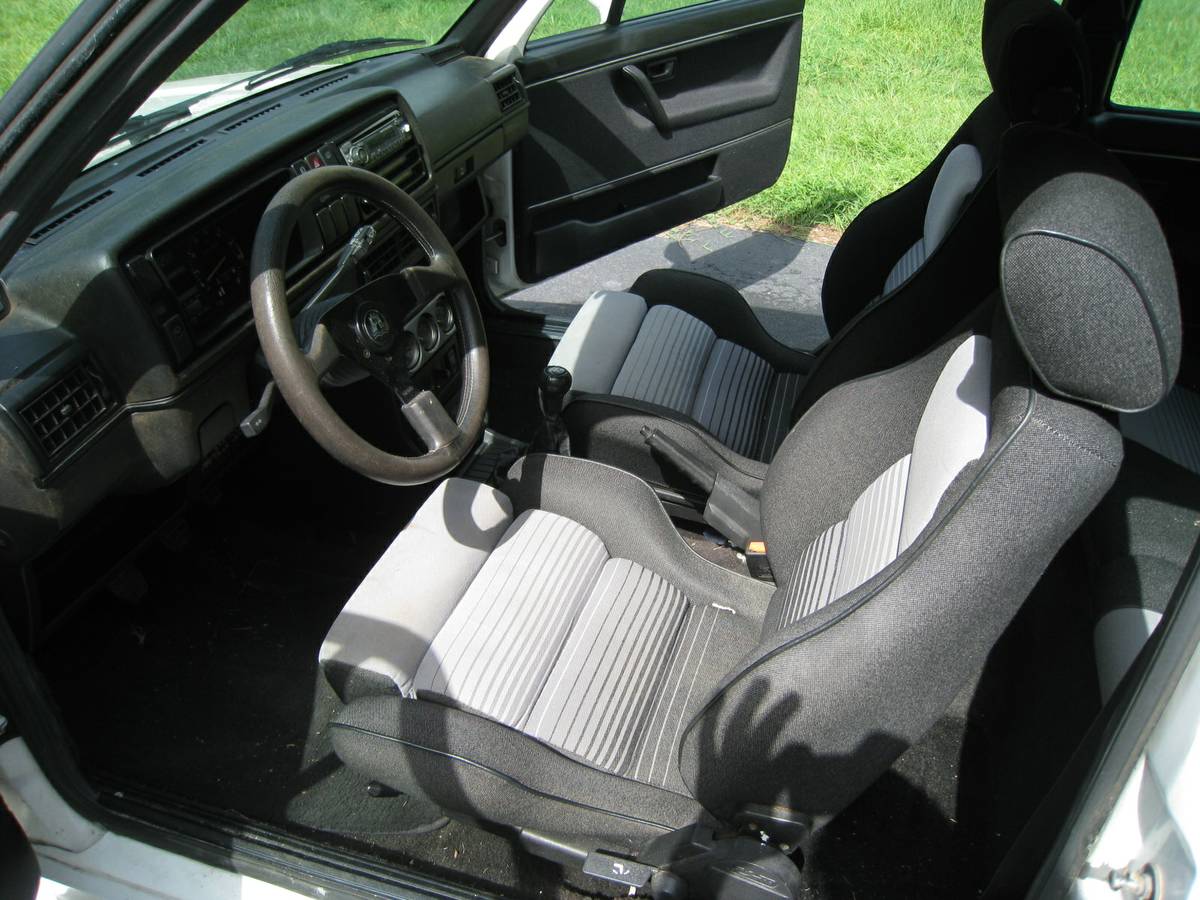 The legendary Callaway VW GTI was outdone by Neuspeed in building this one-off masterpiece (see link below). Stage II Callaway Turbo, Hella body kit, MOMO Aries road and Cobra steering wheels, Koni adjustable struts, Neuspeed lowering springs, anti-sway bars and strut brace make this car an exceptional performer and stunning daily driver. Callaway GTI's had BBS wheels and body kit… the last one sold for $23,000. Consider your offers… all these cars are either shot out or squirreled away in collectors' hands. Offered locally before the car goes to Mecum or Barrett-Jackson collector car auction.

http://www.neuspeed.com/media/attachments/VW&Porsche%20October%201987v3.pdf

Reply for complete photo package and specifications.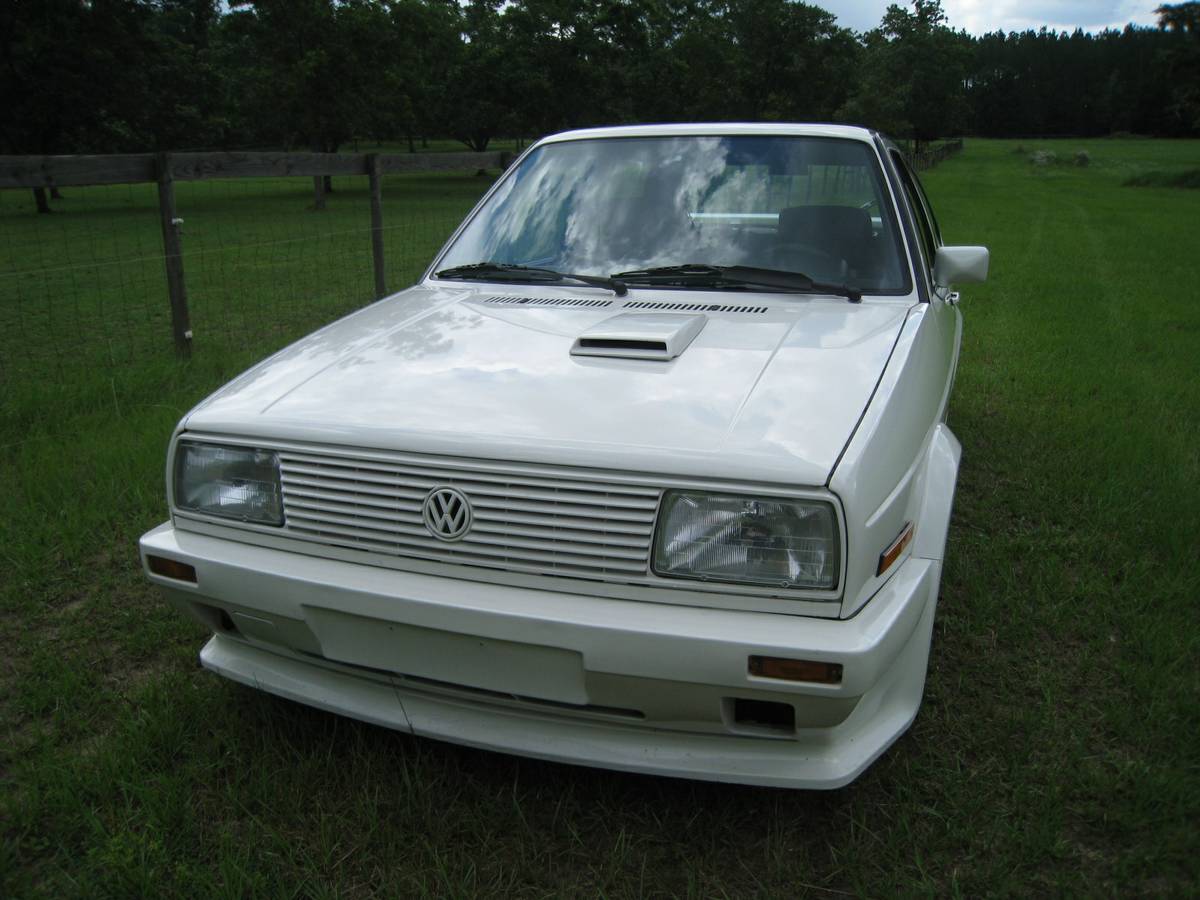 We've featured a few really well-known modified period Volkswagens previously; the Ruf Bug most recently, but also the New Dimensions Callaway Turbo Scirocco. The one which directly compares to this car, though, was the BBS Design Callaway Turbo GTI which is referenced by the seller in his description.
He's a little ambitious on his pricing; I have that car listed as sold at $21,100 after many auctions and flirting in the low 20s each time. How does this car compare to the BBS example?
I'll be brutally honest, but it's just my opinion. The BBS car was a better color, had better wheels, had a better body kit, better seats, was presented better and had half the mileage of this example. As a result, I wouldn't expect bidding to go nearly as high here. However, this car is well documented and possesses a 80s character that the '85 didn't have. Frankly, the '85 looked like a lot of GTIs out there, with with some good but common mods. This example is anything BUT common, and as a result may be equally desirable if not moreso to some. Others, some of whom might have liked the BBS-clad '85, will be thoroughly turned off here. But one thing is for certain; this is a rare, period correct car that will turn heads (for better or worse) no matter where it goes – just make sure the next Radwood South is on the list of stops for maximum crowd-pleasing reactions.
Thanks to our reader Jesse for the awesome find!
-Carter