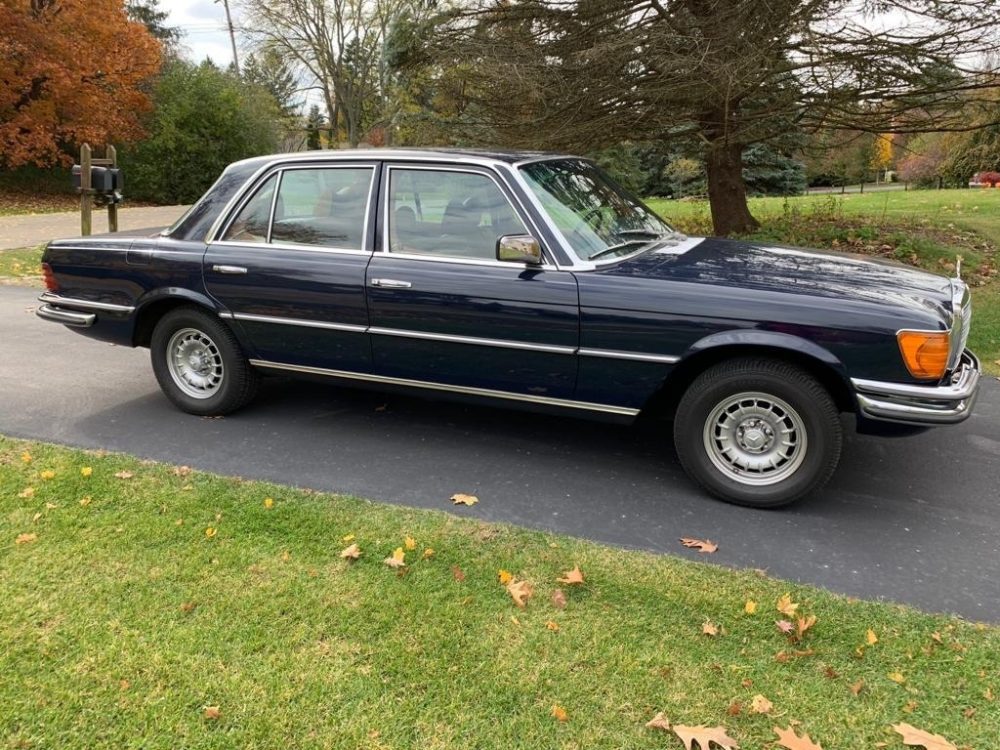 One of the more interesting facts about one of the cars I own, a 1980 Mercedes-Benz 300SD, is that they were only made for the United States and Canada. That means there are no "Euro-spec" W116 SDs running around Europe or parked in an alley somewhere in Albania. A cool little piece of car trivia, but that also means that all of the 300SDs produced were fitted with giant 5 mph bumpers and quad headlights instead of the sleek European bumpers and glass headlights. Of course that doesn't mean people haven't got creative. As you might have realized, this is exactly what is going on with today's car, a 1980 300SD up for sale in Michigan. This OM617-powered tank has all the little goodies and it surely looks like whoever owned this car had quite an affinity for it.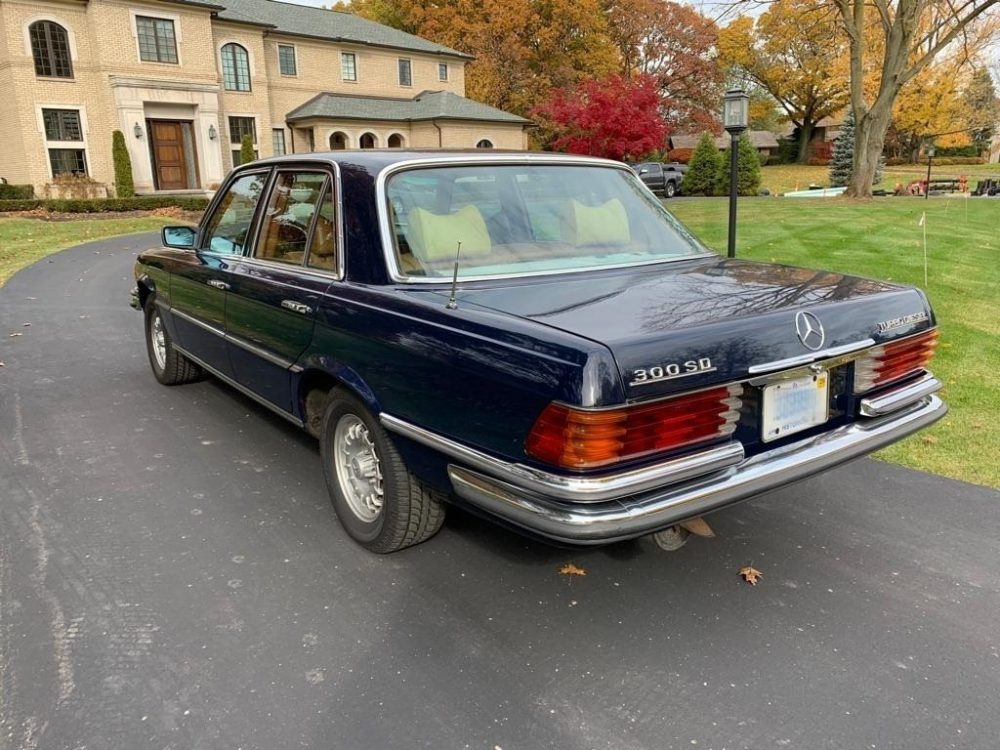 Year: 1980
Model: 300SD
VIN: 11612012017707
Engine: 3.0 liter turbocharged inline-5
Transmission: 4-speed automatic
Mileage: 175,732 mi
Price: $10,999 Buy It Now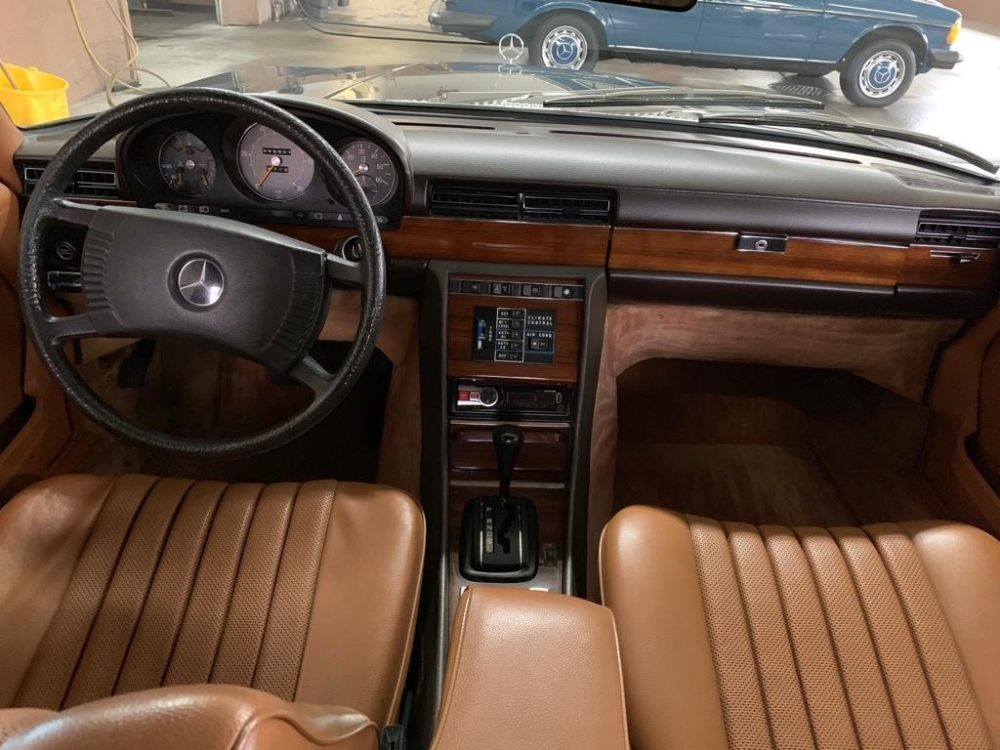 —OPTION PACKAGES—

US Model

—SPECIAL OPTIONS—

Euro headlights
Euro bumpers front/rear
Tempomat (cruise control)
Automatic Climate Control
Sunroof (Electric)
Central Locking
Lightweight Alloy Wheels
Rev Counter

Cosmetic condition:
Paint excellent all new original factory color (904)
Chrome excellent
Rubber excellent
Glass excellent
Power windows work
Car starts at first shot
Heat works
A/C ice cold
No previous rust or rust repairs

List of invoices/new parts/repairs:

valve cover gasket
transmission shifter bushings
new windshield w. gasket
oil change
battery
starter
alternator
exhaust mounts
inner our tie rods both
steering shock
driver side seat pad
rear head rests
radio
steering lock/ignition
hood pad
4 Hercules H/R4000 235/60R14
complete body/paint job
full tune up
motor mounts
reconditioned wheels
brakes
Trunk weatherstrip
All new belts
Original OEM aluminum Wiper arms

Meticulously done by a Mercedes specialist with over 20 years of experience in servicing and restoring vintage Mercedes. For any questions, please call or text: 248-635-6000

Operating condition: Runs excellent. Everything works just like it should. No mechanical or electrical malfunctions. No fault lights or error messages.

Imperfections: Sunroof needs to be serviced. Very small corrosion bubbles inside wheel wells.

What's included:
Original spare tire and jack
Original US bumpers and headlamps
Complete set of books and owner's manuals
Owners service and warranty policy booklet (stamped with VIN)
Emission systems and maintenance manual (with original service stickers)
Roadside assistance guide
EPA fuel economy rating sheet
Directory of Mercedes Benz passenger car dealers
Owner's manual
Original clear plastic booklet sleeve
ALL ORIGINAL RECEIPTS AVAILABLE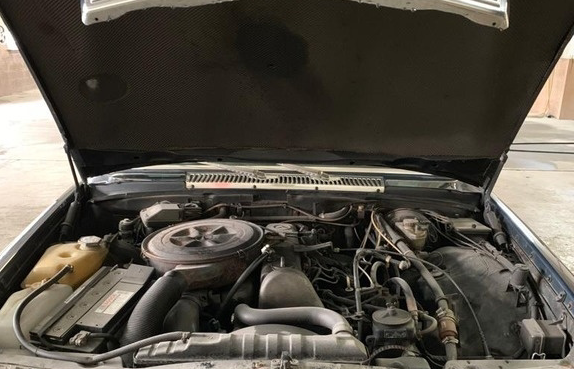 As mentioned, at some point in time the car shed its ugly headlight and bumpers and went for pieces that are far more attractive. This is a job that can be done without much issue, but the headlights aren't exactly plug and play and require a little creative wiring to get the job done. I actually bought a nice pair of these glass headlights once, but upon picking them up on my front porch I noticed they sounded like someone playing Jingle Bells inside the box and that project was dead before it even got started. The rest of the car looks really nice although I'm not too sure why the car uses 235/60 tires instead of the normal 205/70. 215 is really the widest you should go on this chassis as the suspension geometry changes a little when you go too wide and the ride can be compromised. Inside, I'm even more impressed as the rear seats look fully stuffed and firm as the W116 has a nasty habit of shedding all its synthetic fibers and leaving nothing behind but a cover and a metal frame.
How much? This car has an asking of $11,000 that makes me pause. The W116 is far from loved and flies under the radar quite a bit. Prices have remained pretty flat for as long as I can remember and will probably stay that way. You can find a handful of decent examples for probably half this price as there aren't a whole ton of people out there searching for a these or dying to get their hands on one. However, if you are someone who is, this might one of the better examples I've seen come up in a long time.
– Andrew