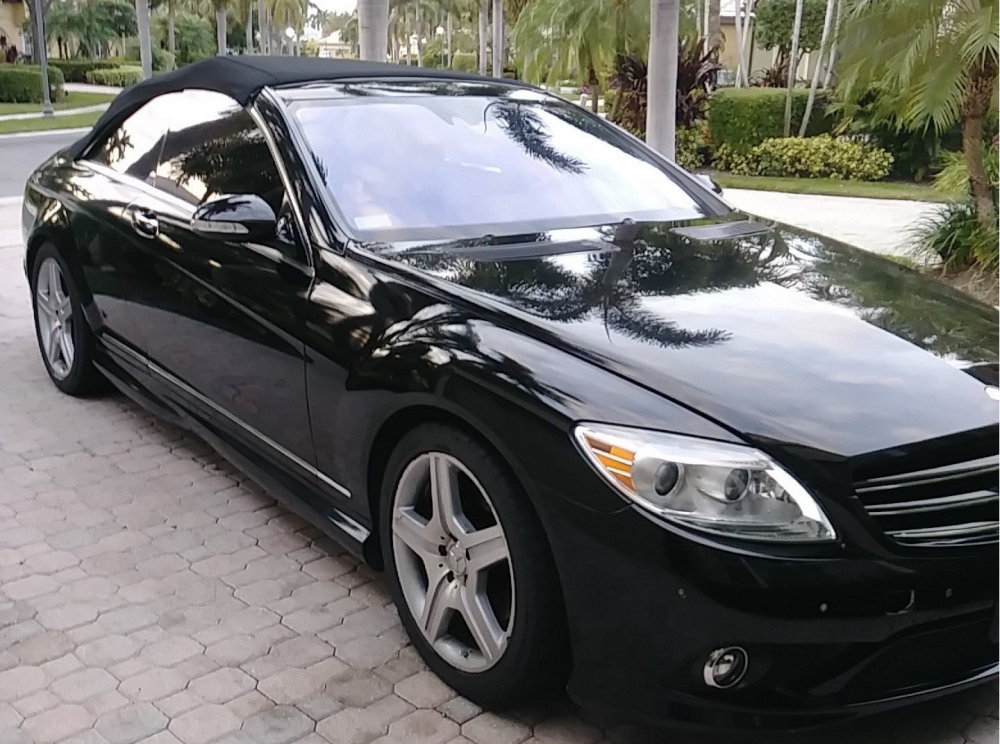 Some things never change. One of those things just happens to be people cutting the roof off Mercedes-Benz coupes and adding convertible tops. I'm not kidding. They did it with the C126, they did it with the C140 and they did it with the C215. Naturally, they did it with today's car, a 2007 CL550, up for sale in Florida. Thankfully for everyone, Mercedes started doing it themselves with the 2015 S-Class convertible that looks amazing in my eyes. The biggest problem with these conversions is that they are clunky. Adding a convertible top to a car is no easy feat and those who do it as an afterthought always face an uphill battle. It's one thing to make everything function smoothly and actually work, but it is a whole other challenge to make it look good. Most of the time when the top canvas is folded down, it creates an ungainly mass of metal and fabric sticking up behind the rear seats. This not only looks bad, but has horrible wind noise and causes visibility problems. Nevertheless, people still do it because people still buy them for whatever reason. As for this specific car? I have a no idea why anyone would ever consider it. Let me explain why.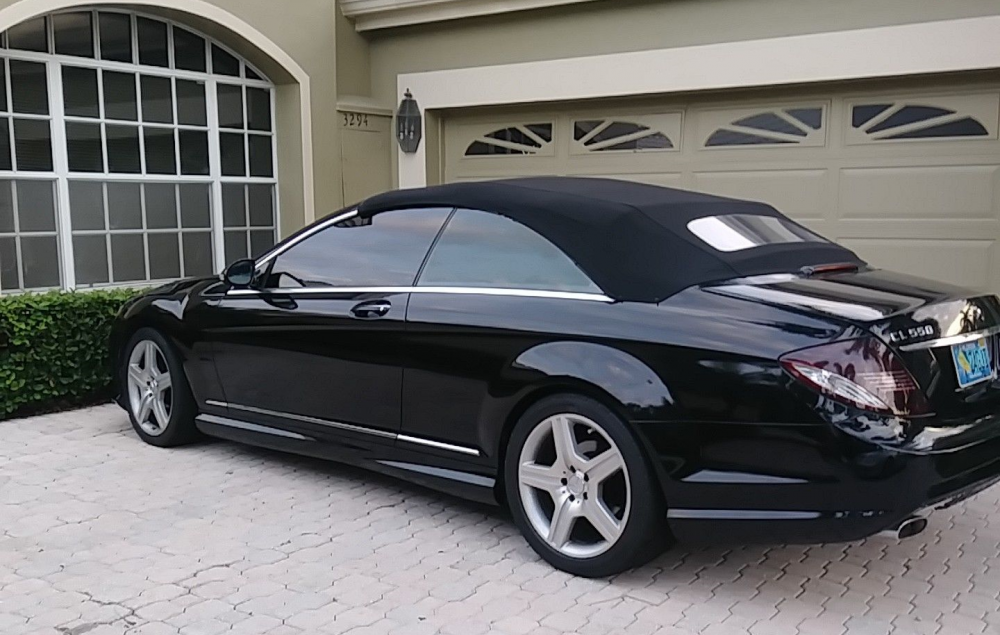 Year: 2007
Model: CL550 Cabriolet
Engine: 5.5 liter V8
Transmission: 7-speed automatic
Mileage: 38,787 mi
Price: $40,000 Buy It Now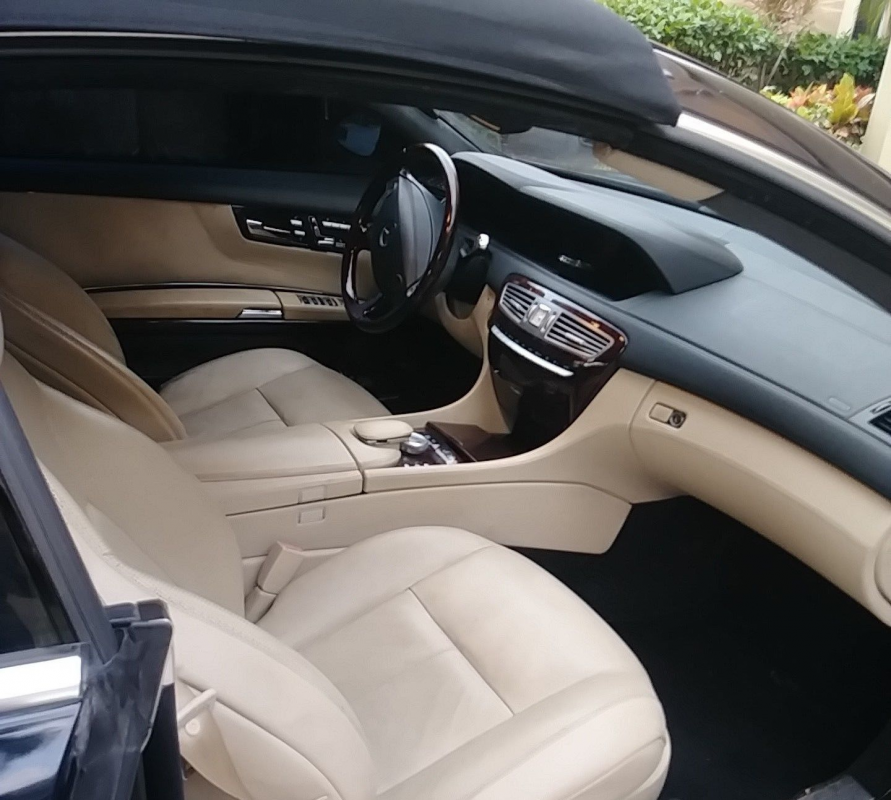 I have a beautiful 2007 cl550 convertible ,1 of 4 cars made like this,has 38k and runs drives like new ,The convertible works smooth and has no leaks at all ,everything in car works as should ,please email or send question. thank you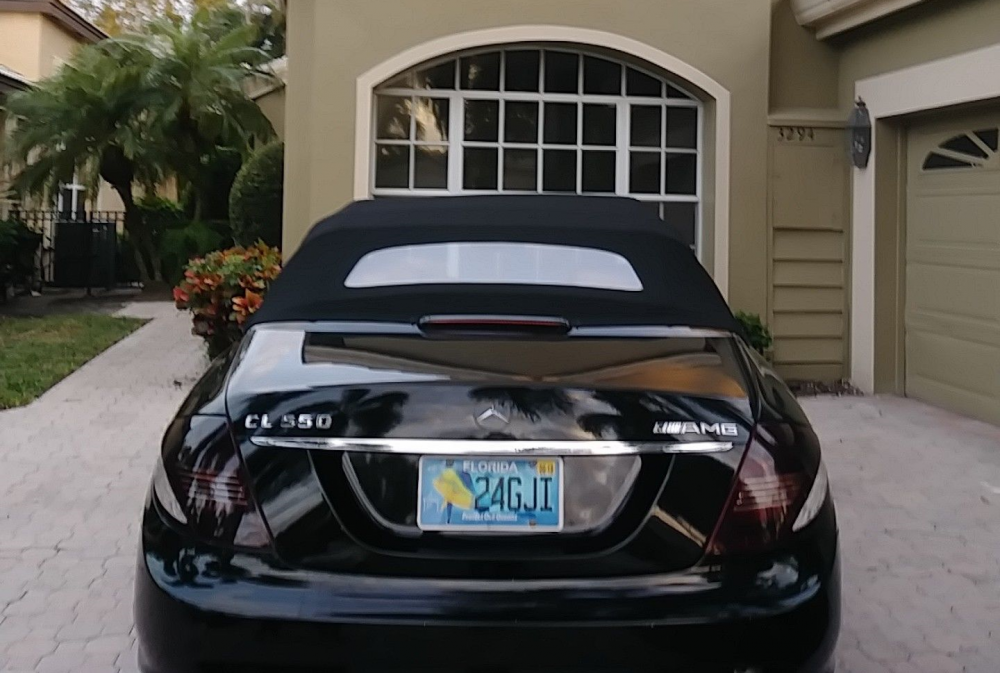 I don't dislike this car because of its terrible workmanship or it looks ugly, I dislike it because it is a terrible value. The seller is asking $40,000 for this car. That might not seem too crazy until you look at the comparables. You can pick up a 2007 CL550 right now for around $18,000. Even better, you can snag a 2007 SL550 for $16,000. You don't need a calculator to see that both of those cars combined are less than what this CL550 Cabriolet is listed for. Yes, I understand some might argue that you can have both of those cars in one package, but if you only have room for one vehicle, you shouldn't be buying a 11 year-old CL550 with a "rebuilt, rebuildable & reconstructed" Florida title.
The seller didn't take any photos of the car with the top down. This wouldn't be a big deal if it wasn't the entire point of this car. My guess is that the top doesn't fold flat into the trunk space and I'm really curious to see how it sits. Another thing to factor in is how this car reacts to losing the roof because of the loss of structural rigidity. Usually, manufacturers beef up the windshield frame construction but when you simply cut the roof off where the roof meets the glass, the whole balance of the car changes. How much? I have no idea and probably the people who built this thing doesn't either. Either way, I'm just glad we don't have to see things these things floating around anymore. I'd hate to see someone try to match a Maybach S650 Cabriolet.
– Andrew