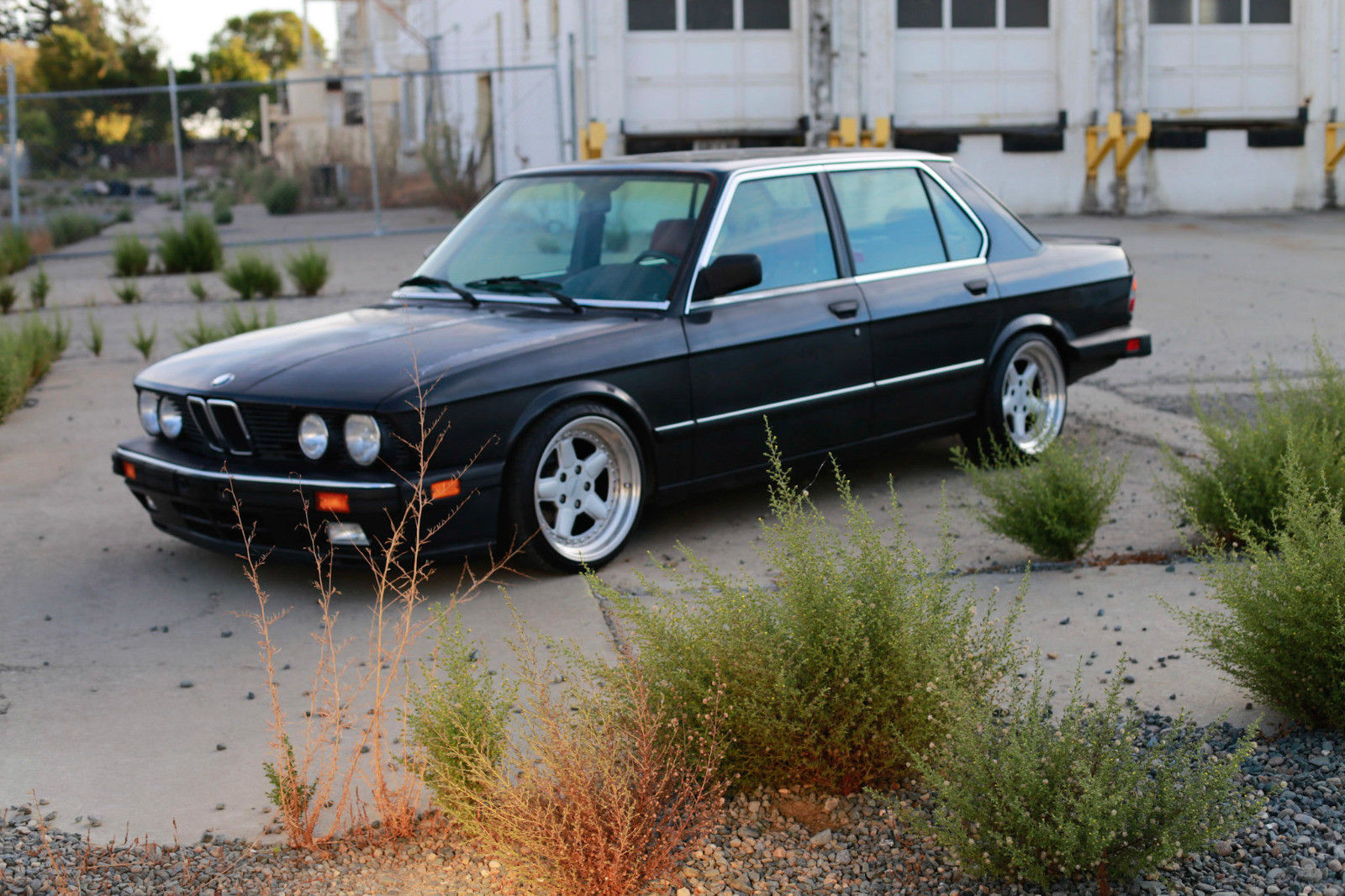 The main problem with yesterday's 745i is that, while on its own it's a neat car, you can grab many other more desirable BMWs from the same period for less money. The perfect case in point is today's 535iS. Effectively, this was the U.S. version of the M535i – a M5 without the M88/3, for all intents and purposes. BMW sold about 10,000 M535i models making it a quite successful recipe. Equivalently, the iS model was specific to the North American market and gave you the look of the U.S.-bound M5, with deeper front and rear spoilers, M-crafted sport suspension and sport seats. It, too, was quite popular – between 1987 and 1988, just over 6,000 examples sold in the United States alone, and of those, a little more than half were the preferred manual variant.
While M5 prices have gone somewhat crazy, the 535iS remains quite affordable to most enthusiasts. You get superlative handling, great looks, fantastic reliability and build quality at a fraction of the price of the Motorsport version. And when you add a few choice mods, boy do they look the part: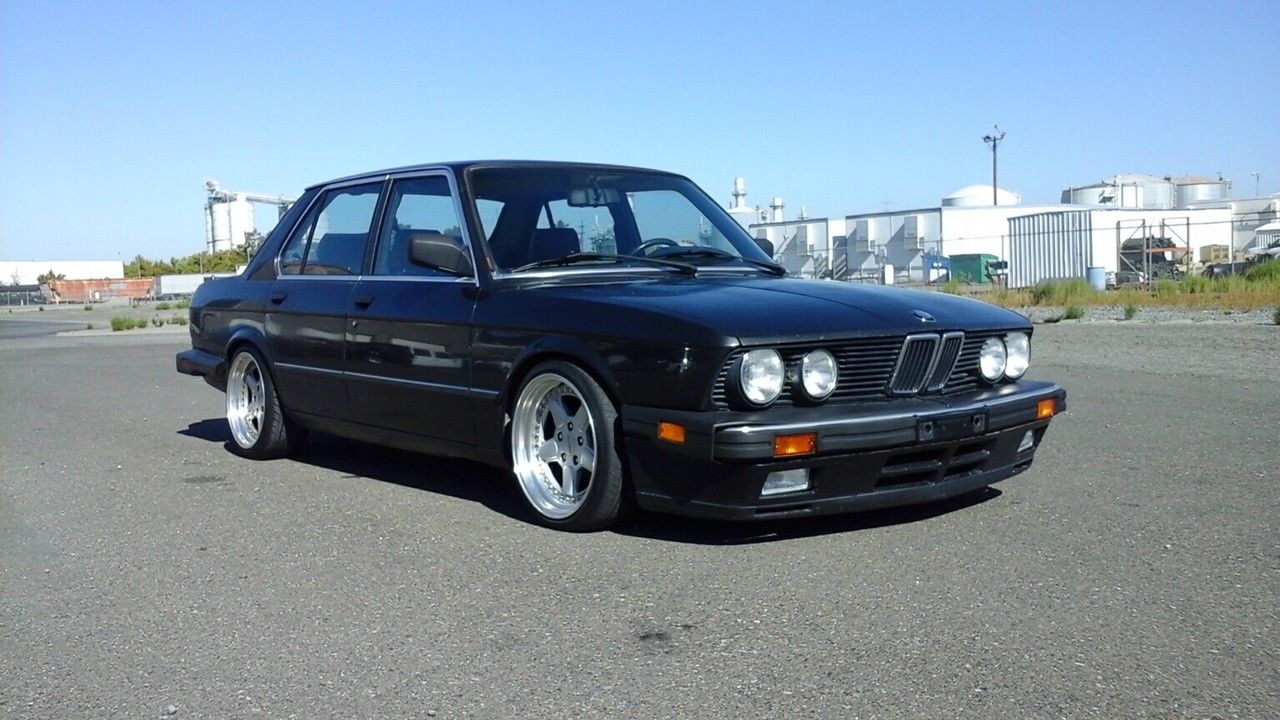 Year: 1988
Model: 535iS
Engine: 3.4 liter inline-6
Transmission: 5-speed manual
Mileage: 220,000 mi
Price: Reserve Auction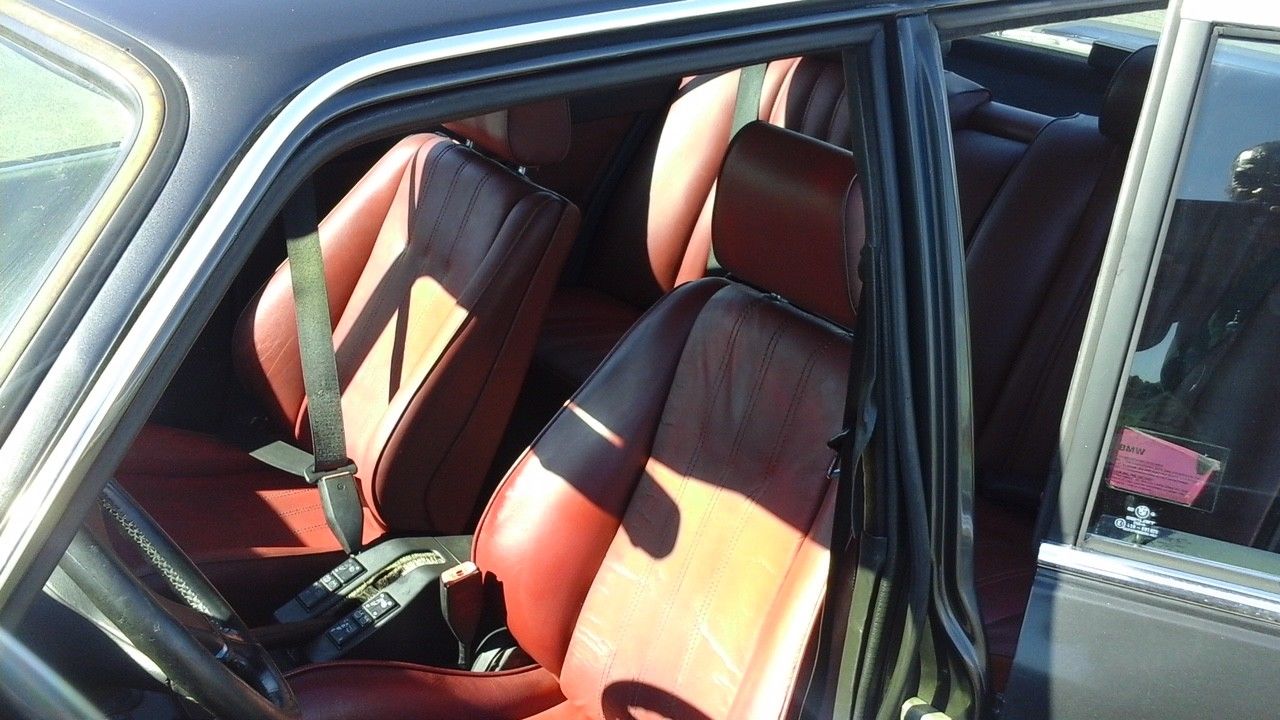 I'm selling my 1988 535is manual e28. Beautiful color combo of grey with cardinal interior. AC… works, sunroof… works… power windows… work, power seats… work. Valve job JUST done and the car runs GREAT! I daily drive it and would trust it to drive accress country! It has fully adjustible coilover on all 4 corners, has new brakes all the way around, big front sway bar, just smoged, great sounding exhaust, and sports vintage AC Schnitzer 17″ wheels. Clear coat is peeling so if you need it perfect you'll have to paint it. Personally, I love the patina!
Please please please call me with any questions. 707-656-3309 Robert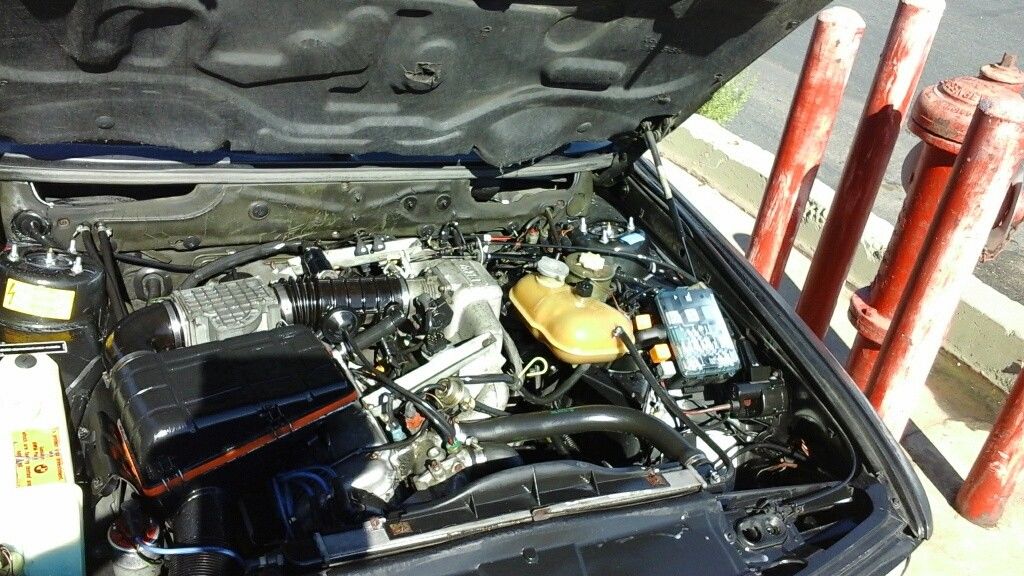 First things first, this car is obviously not stock, but a well-modified example. The AC Schnitzer wheels are a great match for the design and set off well by the lowered ride height. It sounds like the car may have an undisclosed aftermarket exhaust, too. Of course not disclosed but obvious is the switch to European specification lights – a nice, and subtle, change to the front end. The big one left out is that this car has had an interior swap. Originally it left the factory in January 1987 as a 181 Diamantschwarz Metallic over 0203 Schwarz leather. I wish the seller showed better shots of the front seats, but if I had to guess that omission is likely hiding some damage. The car was equipped with a limited slip differential, sport seats, sport suspension and M-Tech front and rear spoilers, like a majority of the 535iSs made. While some contend that all 535iS models were equipped with LSDs, there's no evidence that I've found that is 100% correct, and some don't list it in the VIN decoder options, so it's always nice to see it confirmed. Condition is overall good, the mods look to be well sorted, and the seller has done maintenance to the car that should ensure its good running for some time.
The last 535iS I looked at went a few steps farther with a full Euro M535i treatment and bid high into the teens but was quite outstanding. Craig looked at a Royal Blue example with less miles but some rust at $7,800 a year ago. And I looked at a '87 with fewer miles that reported sold for $6,800 in 2016. Bids so far have only hit $3,000 with a few days to go here, and I think the lack of detailed photos of the exterior and interior will likely hold back really strong bidding because otherwise this looks like a nice example. You could certainly do a lot worse for more money in the used BMW market.
-Carter