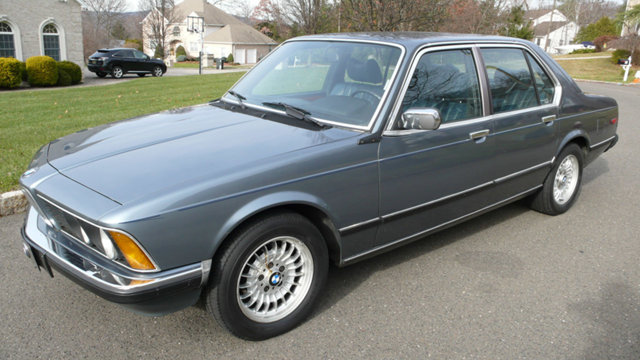 In a star-studded lineup from the 1980s, the BMW E23 certainly seems to be always the bridesmaid. I'd wager that even the E21 is more popular than the first 7-series, and that's saying something. It doesn't help that the 7, while bearing a resemblance to the other great Paul Bracq designs from the period, never quite seems to be in the right proportions – especially in U.S. form. But today's example isn't a U.S. spec model, it's the more desirable and much more pleasant to look at European model. On top of that, it's the turbocharged M102 under the hood, cranking out 252 ///Mvious horsepower and 280 lb.ft of torque to match. That was enough to propel the heavy, automatic 745i to 60 mph in the mid-7 second range and 137 mph flat out – numbers that made its competition envious. It's got lower mileage, condition is great, and overall it appears to be a very nice example. The rarity and obscurity of the model in some part outweighs the less desirable nature of the large chassis among collectors. Yet this car has failed to sell for not one, not two, but now going on five years.
So what gives? Well, there's only one reason that a car doesn't sell, and it's price. The seller of this car has had it for sale on and off again since 2013. We last looked at it almost exactly one year ago:
Perpetually, bidding runs out of steam between $5,000 and $6,000. That number seems far short of what the seller is hoping for, but we never learn much about what that amount is. A few weeks ago, the seller tried Bring A Trailer. The result? $5,000 in bids. So here we are again, a bit like Groundhog Day, with a new auction for this very nice example of an early 7:
Year: 1982
Model: 745i
Engine: 3.2 liter turbocharged inline-6
Transmission: 3-speed automatic
Mileage: 77,642 mi
Price: Reserve Auction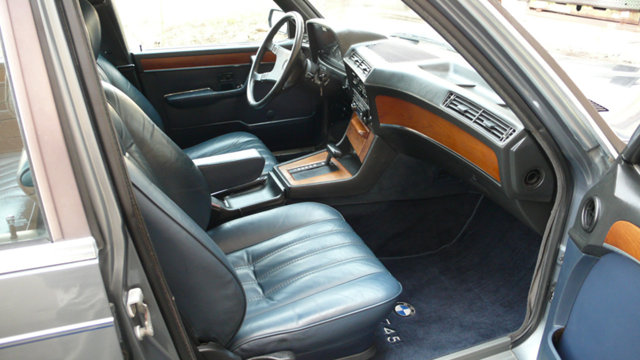 This 1982 BMW 745i Turbo shows 78k miles Vin Number is WBAFJ4109C7534409 and is powered by a 3.2-liter M102 turbo six that produced 252 horsepower from the factory. The car was imported to the US when new, and the chassis tag is stamped with the name of the original importer. I acquired the car about two years ago from a retiring German mechanic who had used it as a daily driver. European-market bumpers are fitted and reduce overall length by about 6? compared to US cars. The car retains original TRX wheels and TRX tires, which the seller states are older. The car was repainted about ten years ago, and US-market side markers have been fitted at the rear only. The car retains its original TRX alloy wheels. The interior is trimmed in blue leather with contrasting black plastic upper surfaces on the dash and door panels. The interior wood veneers are free of cracking, and 78k miles are shown on the odometer. Please read my feedback and call Jay for your best. Jay 201 232 4040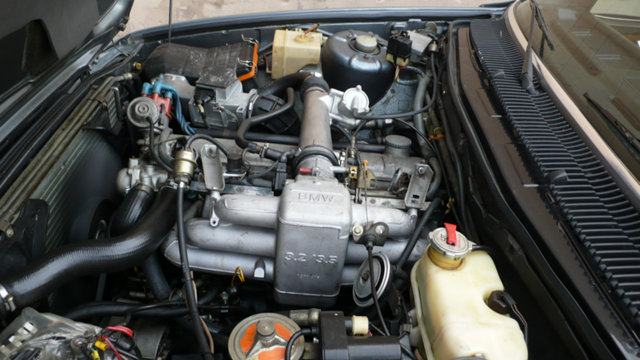 I can't quite tell if the exterior color is 149 Sapphire Blue Metallic or 178 Baltic Blue Metallic. Unfortunately, and perhaps because of the Federalization, the VIN decoder doesn't seem to work on the number provided for me. The combination with the blue leather interior and pops of wood inside are very nice and understated. Almost nothing on the listing has changed since 2016, which is to say that almost nothing on the listing has changed since 2013. Hagerty still values an excellent condition 1981 733i at 9,000, with the 'Condition 1' being listed at a somewhat unfathomable $15,800: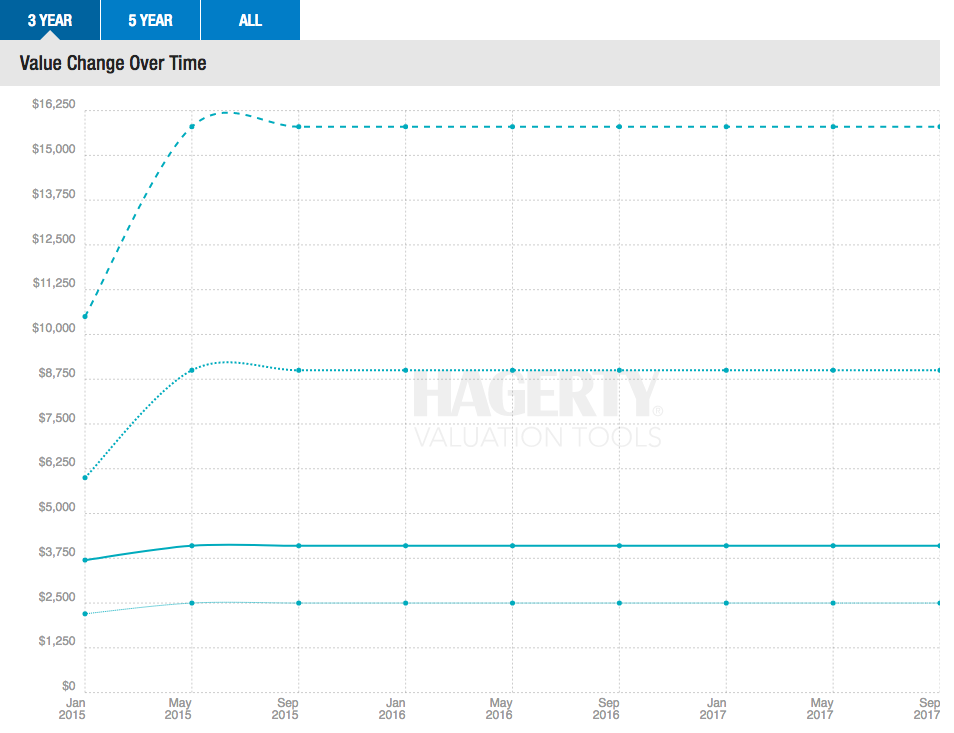 That number seems very unlikely; I certainly haven't heard of any 7s changing hands during that time for anywhere close to that amount, so my guess is that the value is based more on what people are insuring them for. With a general lack of updates, seller engagement, or any indication of how much money they're looking for, it would seem like we'll be seeing this large lady at the 2018 New Years' Ball.
-Carter