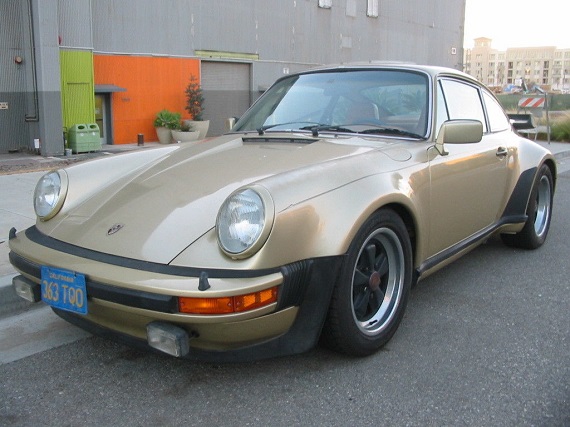 I present this car with a little bit of hesitation almost purely from the fact that it's so rare to find a no reserve auction for a model whose values have shot up so tremendously over the past year and typically when one does come around there are a lot of questions we must ask. I do feel confident that this car is what it purports to be, it is simply in need of good deal of TLC. And we should be clear that purely from a dollar standpoint this won't be a cheap buy by any means – bidding is already at $50,100 – but in a relative sense given the market for an early Turbo there may be good value to be had. Here we have a Platinum Diamond Metallic 1977 Porsche 930 Turbo Carrera, located in California, with Tan interior and 53,000 miles on it.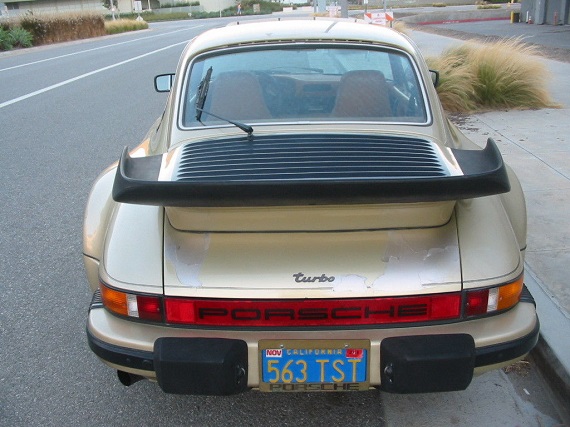 Year: 1977
Model: 911 Turbo
Engine: 3.0 liter turbocharged flat-6
Transmission: 4-speed manual
Mileage: 53,000 mi
Price: No Reserve Auction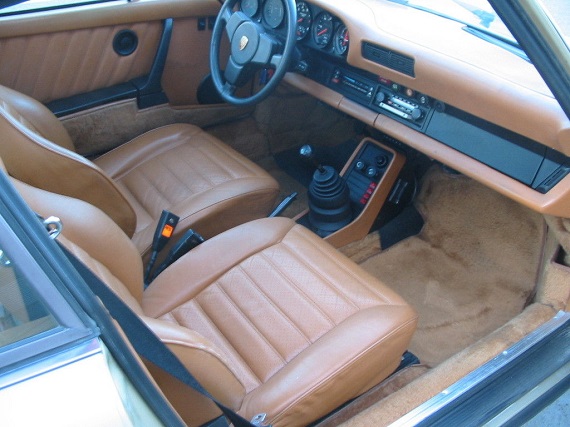 This is a very clean matching numbers blue plate California car in turnkey daily driving condition. 52,000 Miles. Mostly original paint with code 944 platinum diamond metallic . Front drivers fender and rear deck lid were repainted a long time ago and now failing. Passenger rear quarter has light checking and a minor dent kink in wheel arch lip. Zero rust, no accident damage. Doors close like a bank vault, perfect gaps. Interior is virtually immaculate and smells glorious. Some water stains on drivers door panel. Sunroof only working on manual but the motor is trying to turn so needs freeing up somewhere. Great sounding period blaupunkt stereo with amp/equalizer under dash. Power antenna. The all stock 3.0 Engine runs and drives great with no issues,very smooth quiet and powerful, its a joy to drive and listen to 🙂 4spd trans and clutch good although i would say the rubber mounts are worn and could use replacing. Excellent brakes, steering,suspension. Original dealer stamped service book, tools, jack, spare. Clean CA title. I don't want to be a delusional fool and ask some astronomical price so i'm letting the market set the number. No reserve.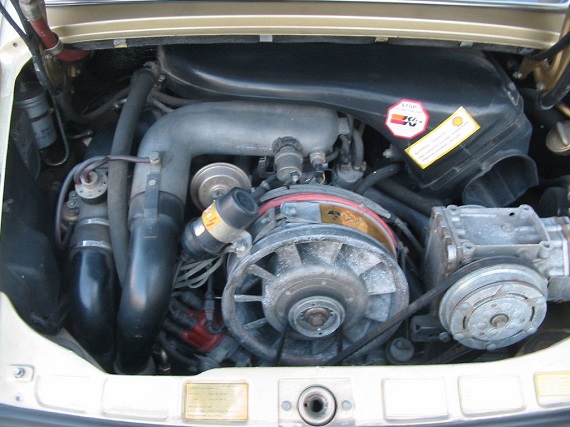 Alright, so we have somewhat of a project with this one, but from the description and the pictures much of the work may be constrained to the exterior of this 930. The paint clearly is in need of work as it looks faded and very subdued here, but Platinum Diamond Metallic can be a great looking color when in good condition. The rear decklid looks particularly poor and it isn't running its original spoiler so that entire area will need to be addressed. In other areas we see imperfections as well, but strangely the interior looks in excellent shape! I wonder if a previous owner already refreshened it or whether this is simply a case of a car that has sat around for quite a while and suffered exterior blemishes while the interior was spared. Mechanically it is stated to be in good running order, but naturally with a car like this a thorough investigation is warranted. If, and it may be a big if, the drivetrain is in pretty good shape then there may be a good deal of promise with this Turbo. The market for an early 930 has been crazy and I won't hazard a guess as to where this no reserve auction will ultimately end as there are so many variables at work, but for perspective Hagerty lists the average value of a condition 4 '77 930 at $101K. So there's our ballpark number. Whether this one gets that high I have no idea, but for an enterprising buyer willing to put in the legwork to verify this car's condition this may be one of the few chances to snag one of these for relatively reasonable cost.
-Rob