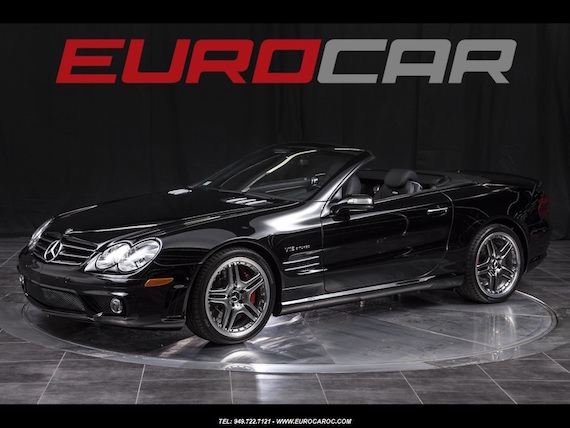 One of the things I've liked about moving back to Washington State from the SF Bay Area is that seeing rare, expensive cars is special again. Living next to the most expensive zip code in the country meant that pretty much every luxury car was the top-of-the-line model, from BMW M5s and Alpina B7s to Audi S8s and RS7s to Mercedes-Benz E/S/CLS/SL/ML/G/GL63s and 65s. I got desensitized and disdainful, scowling at the 80 year olds puttering around El Camino Real with 500-600hp on tap. The Mercedes AMG 65 models always caught my attention with their gunmetal wheels as the main giveaway besides the badges, a nearly $200k car just hanging out next to the yoga studio and completely unnoticed by the general public.
Well, they were roughly $200k when new. Depreciation hits them harder than their (transmission-limited) 738 lb-ft of torque and now this twin-turbo V12 GT is roughly a third of its original price. They're not the most attractive roadsters, but it's certainly a more balanced design than the "umm… copy-paste-update new shape here!" look of the current R231 SL. This R230 looks a bit more classic in black on black and has the Panoramic Roof option on the folding top so you can see the sky without exposing yourself to the commonfolk. Carbon fiber puts a performance veneer on the interior, but this will never be a canyon carver. It's a 604hp highway bomber, and hopefully having covered fewer than 12k miles will keep scary-expensive maintenance on the V12 at bay for a while.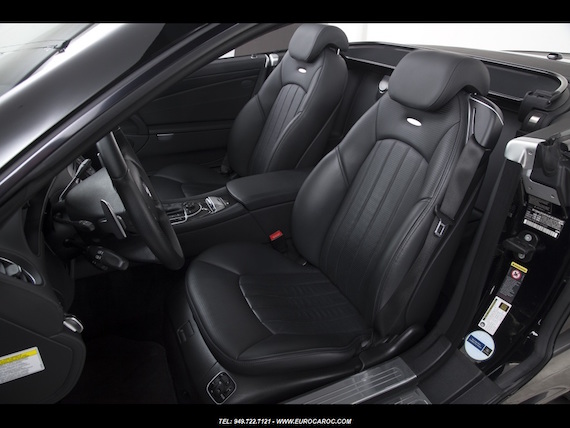 Year: 2007
Model: SL65
Engine: 6.0 liter twin-turbocharged V12
Transmission: 5-speed automatic
Mileage: 11,900 mi
Price: $69,888 OBO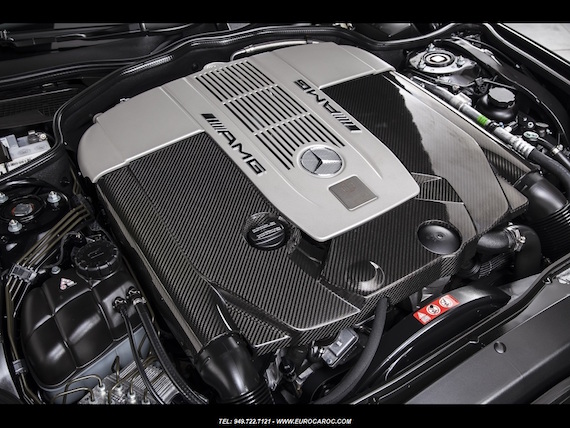 2007 MERCEDES SL65 AMG
ONLY 11K MILES
HIGHLY OPTIONED
IMPECCABLE

FEATURES:
PANORAMA ROOF
RED BRAKE CALIPERS
PANORAMA ROOF
KEY-LESS GO
CARBON DASH
WINDSCREEN
PLUS MUCH MORE…

Eurocar is pleased to present this collector quality Mercedes SL65 AMG in pristine black exterior over like new black nappa leather interior. The entire car was pampered from day one and only has 11,000 carefully driven miles. There are absolutely no issues with this vehicle. We completed a full inspection to ensure a worry free purchase. Both Carfax and Autocheck are clean as well.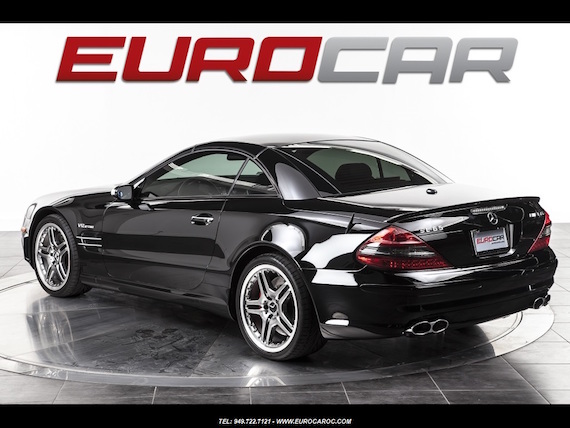 $70k is not cheap, but it's not bad for a car with an engine whose keywords and figures can only be beat by the likes of a Bugatti. Two turbos on twelve cylinders is pretty loony. It will probably just end up as a garage hibernator and boulevard cruiser in a silly-rich area, but it's fun to think about someone putting those horses and torques to good use and roasting some tires. That person will just have to accept looking like one of the grandmas in Atherton…
-NR