Whether your intention is to try to return your car towards a stock form, find some period correct aftermarket wheels or even some optional OEM wheels, there are always some great options out there to check out. Today is no exception; from the rare to see Ronal R9 for classic BMWs to the wicked OZ 3-piece wheels for AMGs, here are a few of the rare wheel sets I found for sale this week. Which are your favorite?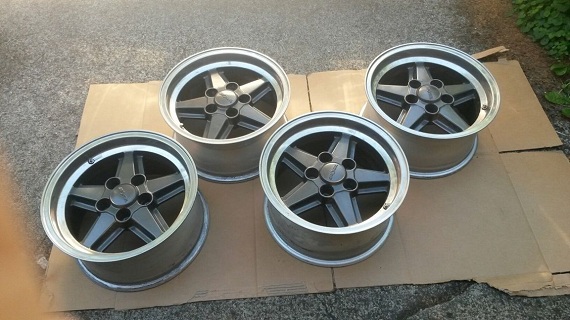 Price: $800
RARE 5X120 RONAL R9's, 16 X 8 rims Rims fit BMW and Chevy. Looks best on a BMW but fits both. Only one rim has monir scuff on the lip, as shown in attached photo. Please contact seller for more photo's if needed.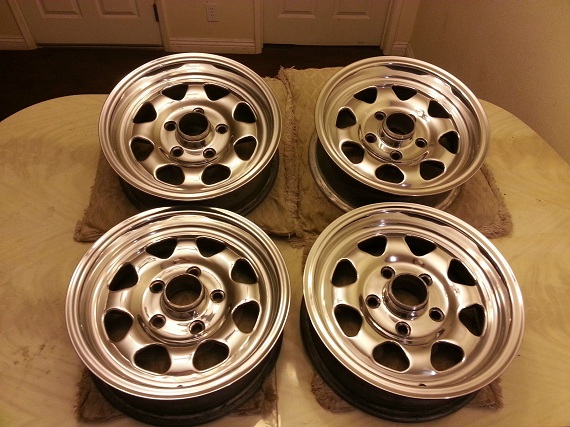 Price: $1,999.99
Rare opportunity to acquire a beautiful set of Genuine Jack McAfee wheels. This is a complete set, you don't have to go searching around for the Cragar spinners or the hard to find lug nuts. If your looking at this listing, you are probably familiar with these wheels and their history. In case you are not, these are known as the "pre-Fuchs" wheels because of their lightness and wide racing stance in the 1960s. Super rare to find and are becoming quite collectible today.

Condition:
Professionally restored to their original polished look in the 60s. These will look great on your vintage Porsche 911, 912, or Outlaw.
All four wheels are straight and spin true.

Auction is for the following:
-(4) Genuine Jack McAfee wheels
-(4) Cragar Spinners and mounting hardware
-(20) Special Lug Bolts

Casting numbers are the following:

15.00 x 5.50
PATENT PENDING
SRC 1500
LOS ANGELES CALIF.

Note: one of the Cragar Spinners is missing the Porsche emblem sticker.

Free Shipping for U.S buyers.

International Shipping rate depends on your location.
Multiply the shipping calculator value by 2 (two boxes).
Note: Pictures are for illustration purposes. Not actual rims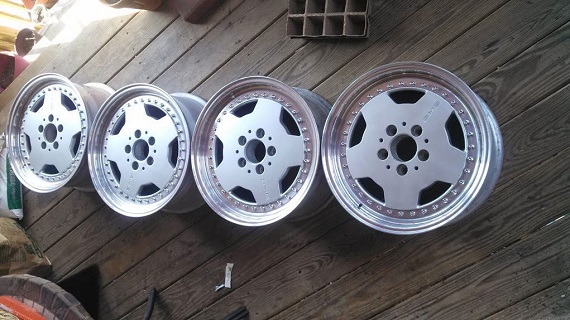 Price: No Reserve Auction
"16 x 7.5 ET31Wheels are located in Chicago.All wheels have new bolts, freshly clear-coated lips.Wheel 1: Some nicks on face, bit of discoloration on the lip, under the clear. Condition 80/100Wheel 2: Whitish-opaque water marks on lip. Condition 90/100Wheel 3: Bit of bubbling in finish on center, visible in pic. A bit of discoloration under clear. Condition 80/100Wheel 4: A bit of bubbling on the side of spokes, not visible from head-on. Condition 80/100I've been as accurate as can be regarding the condition. These are excellent wheels in excellent shape for their age."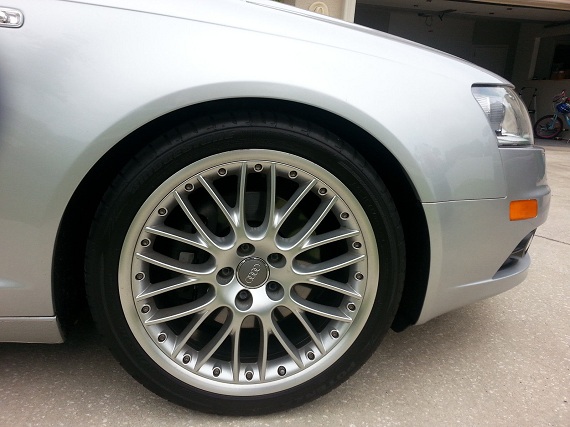 Price: $1,250
Here is my set of summer wheels and tires from my 2008 Audi A6 Wagon, with new (April 2014) Bridgestone Potenza S-04 tires with 2,000 miles on them. These are the $3,500+ OEM two-piece BBS option wheels.

Includes TPMS and are balanced ready to go.

A couple of wheels have curb rash, but it's very light and no dings, dents, bends or repairs.

These may fit other Audi models – do your research.

Pick up North Atlanta.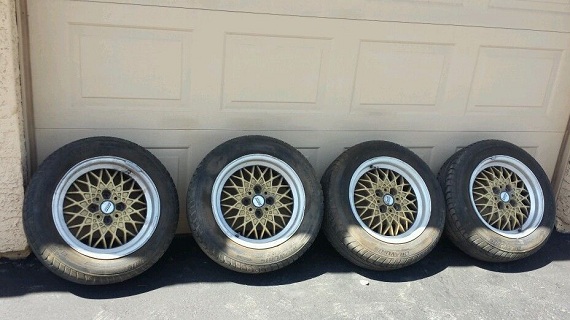 Price: $450
Up for sale is a set of rare old school BBS rims off an e30. The rims look good but the tires are not good at all. I will ship just the rims. These would make your old school car look great if you can have them repainted. Rims are all 7×15 et 25.

Please feel free to ask any other questions.

Quoted shipping is for contiguous 48 states.
-Carter