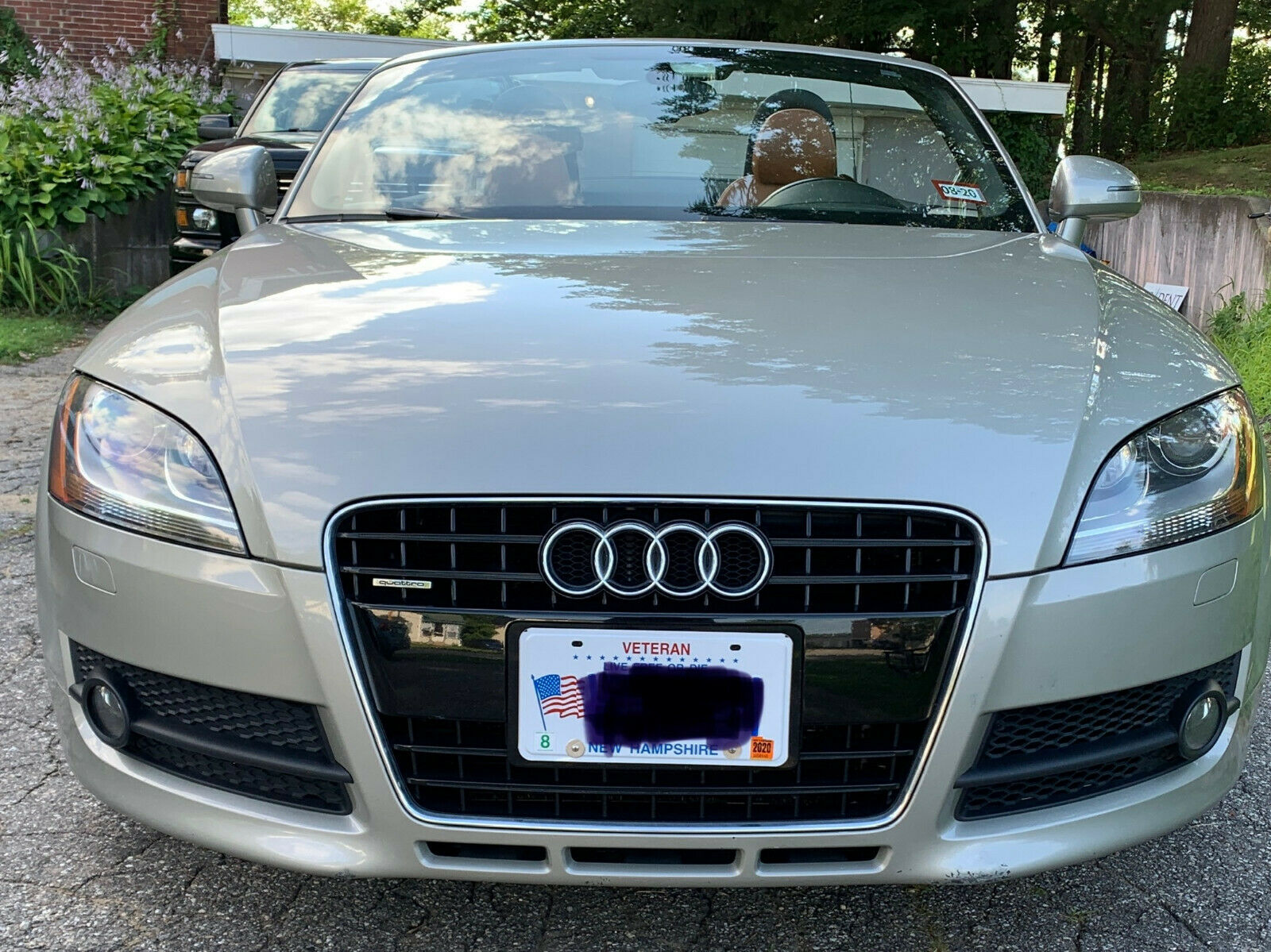 VAG's decisions on who would be able to shift their own gears have always been a bit confusing, but the period of the 3.2 VR6 is really where this came to a head for U.S. customers. In 2004, Volkswagen brought their hottest Golf (finally!) to our market, featuring the singing VR6 in 6-speed manual only form with the R32. Great, but Audi offered the same platform in slinkier TT 3.2 Quattro form. However, fans of manual shifting were overlooked as Audi opted to bring the top TT here only with DSG. This carried over to the A3 model range, where you could get a 3.2 quattro but only with the DSG box.
When it came to the next generation, VAG opted to change this formula. As it had been a fan favorite, you'd assume that the R32 would retain the same layout. But no, Volkswagen removed the manual option and the Mk.5 based R32 became DSG-only. So that would hold true in the bigger budget, typically more tech-heavy TT too, right? Wrong, as in the 2nd generation, Audi finally opted to allow buyers to select a manual in either Coupe or Roadster form: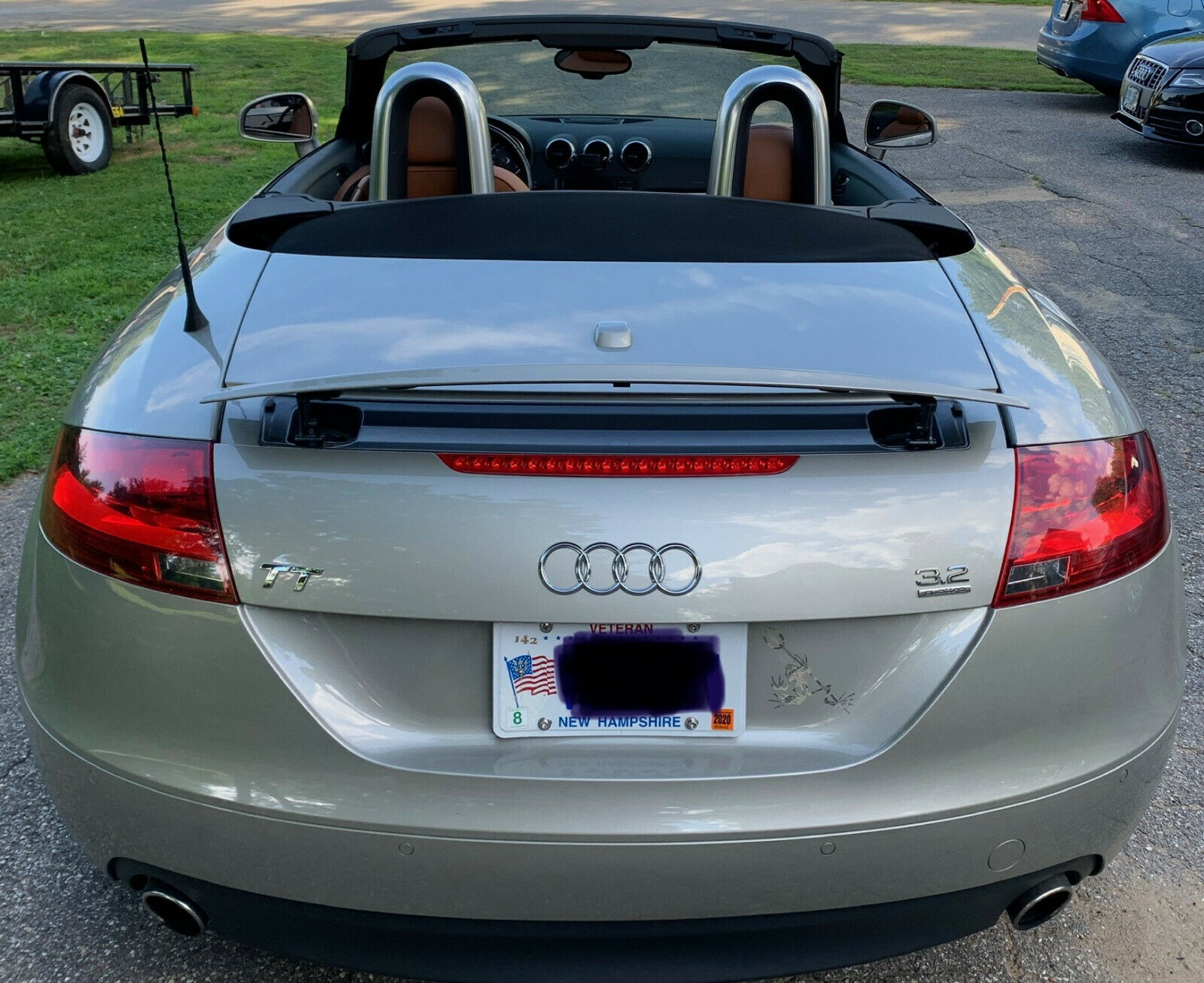 Year: 2008
Model: TT 3.2 quattro Roadster
VIN: TRURD38J881004092
Engine: 3.2 liter narrow-angle VR6
Transmission: 6-speed manual
Mileage: 90,0000 mi
Location: Laconia, New Hampshire
Price: No Reserve Auction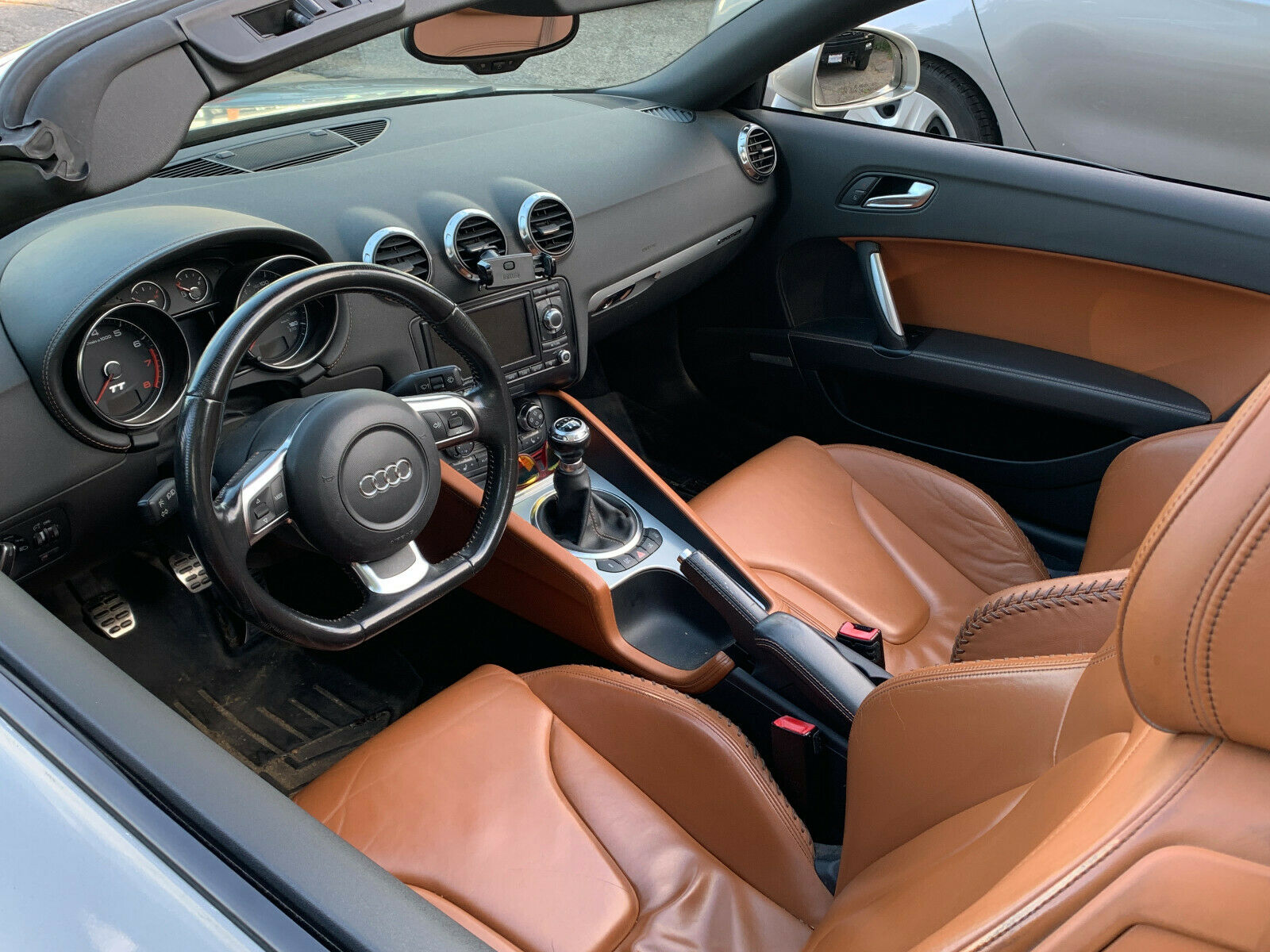 Mint Condition 2008 Audi TT Convertable. 3.2, 6 Cylinder. 6 Speed Manual. Garaged. No mechanical issues. 90k miles. Brand new top. All new shocks. Interior is mint; rare baseball laced seats. . Tires are new.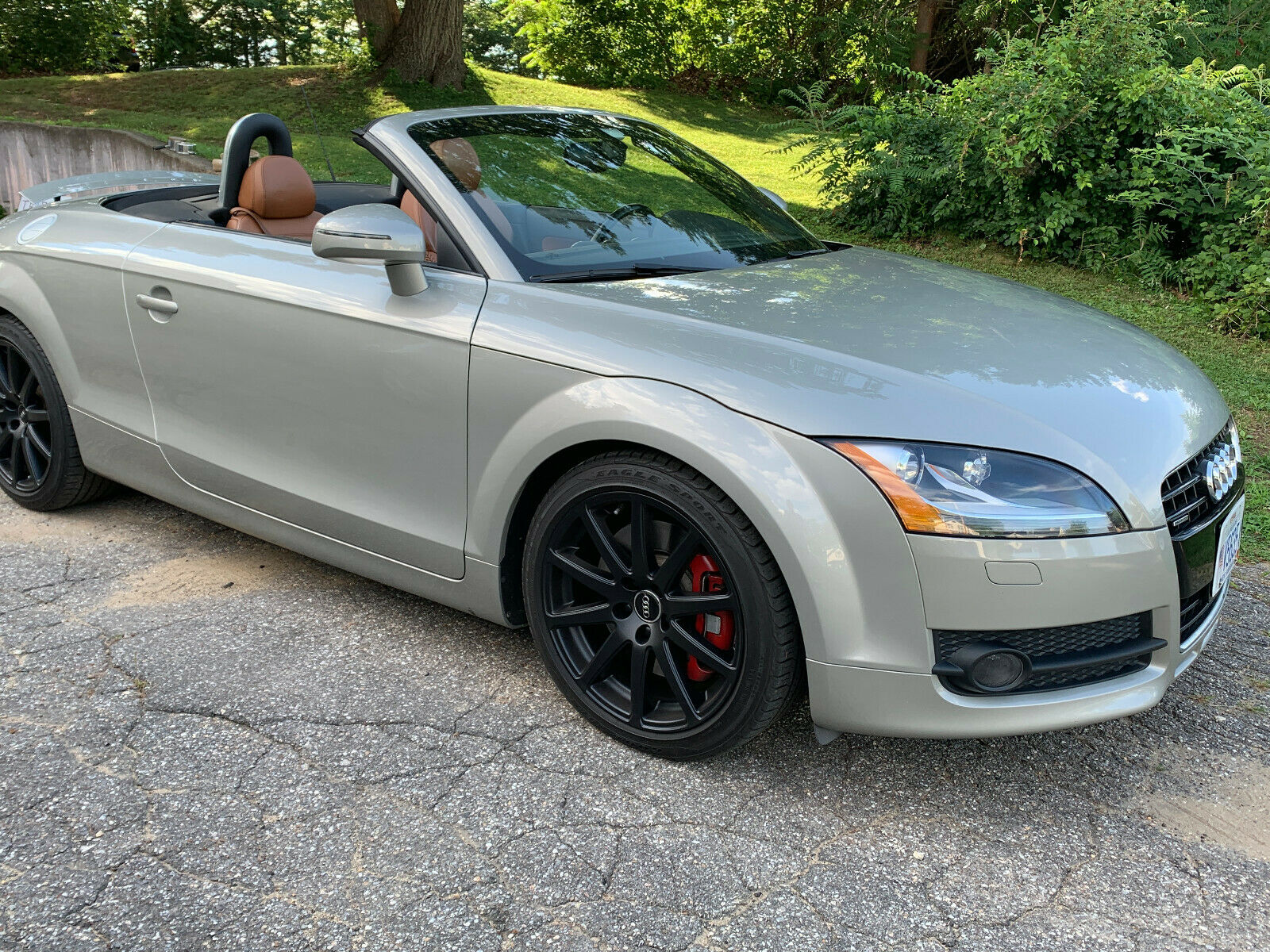 While not as desirable as the TT RS, the 3.2 hooked to a 6-speed manual is no slouch. With 250 horsepower on tap, 60 mph was about 6 glorious-sounding seconds away from you from a stop. The 8J TT also was quite a bit more aggressive-looking than the 8N, but the Roadster still manages to keep the spirit of the original Bauhaus-inspired design with relatively clean lines and a no-frills approach. This one is a great color combination, too – the Light Silver Metallic isn't all that adventurous though it looks nice, but the Madras Brown leather with baseball stitching (A $1,000 option on top of the $1,250 enhanced leather interior option) sure seems special and unusual to see. It's got the fantastic Speedline 18″ wheels too, though unfortunately they've been painted black. It looks pretty fully spec'd out – I can't quite tell, but I think I see the magnetic ride button, along with Audi navigation, heated seats, dual-zone automatic climate control, and I bet it has premium audio, too.
These cars skirt the divider between just modern enough to enjoy all the creature comforts, while still being able to do a fair amount of maintenance yourself. The starting bid is $16,000 – money that gets you into a much gutsier 335i hardtop convertible. But if you're looking for a more classic roadster experience, these TT 3.2 manuals seem like a solid option that will likely retain value in the future.
-Carter