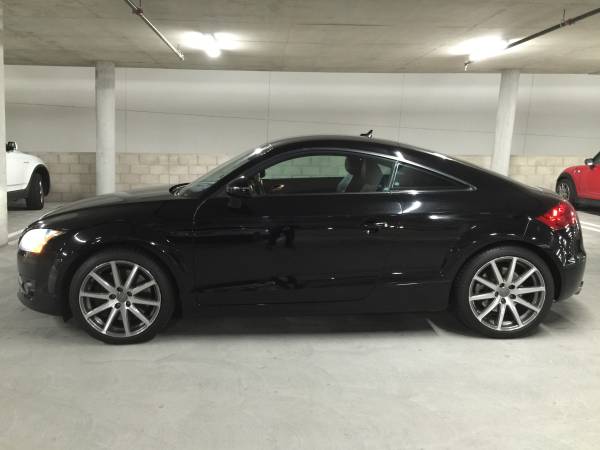 An interesting transposition occurred in the fast Golf-based platforms between the Mk.4 and Mk.5 chassis. In the Mk.4, the theoretical top of the heap was the Golf R32 and TT 3.2 quattro – both with 250 horsepower on tap from the rev-happy and sonorous VR6 motor, effectively twins under the skin – except for one significant difference. In the R32, in the U.S. that setup was available only with a manual 6-speed, while Audi opted to offer only the new DSG dual clutch transmission. When it came to the PQ5 revisions, it was expected that this would continue – but VAG threw us a loop, because the R32 suddenly became DSG-only and while that gearbox was available in the TT, you could now opt for a 6-speed manual in the 8J. True, the 3.2 was no longer King of the Hill for Audi, a crown that would later be placed upon the impressively outrageous TT RS. And long term, truth told the TT RS is probably the most collectable of the 8Js, but if you love the TT and you'd like something to tide you over until prices become more reasonable in the used market, it's worth scouring the internet for a 6-speed manual version of the TT 3.2 quattro: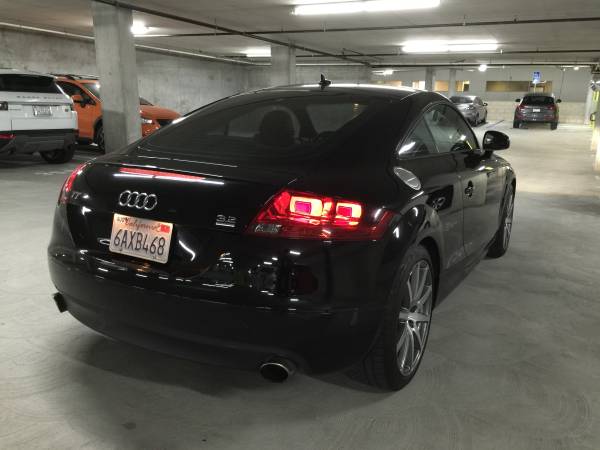 Year: 2008
Model: TT 3.2 quattro
Engine: 3.2 liter V6
Transmission: 6-speed manual
Mileage: 83,437 mi
Price: $15,699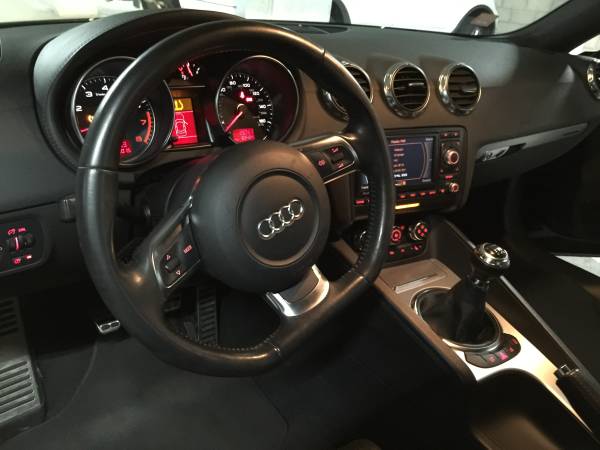 A true driver's car combined with a luxury feel! 6-speed manual, 250 hp (236 lb-ft torque). Very fun to drive, quick acceleration (0-60 in 5.1 sec). The handling is what really stands out – grips the road when cornering sharp turns and curves in the road.

Driver/passenger seats are very comfortable. Of course, it's not a car for more than 2 passengers (although the 2+2 configuration does lower the insurance premium), but I am 6'1" and feel that this car offers a surprising amount of space.

In addition to options listed in the description, also includes bi-xenon adaptive headlights and an automatic rear spoiler (elevates when you hit 80 mph). The navi/audio system accepts SD cards for music, a convenient option to store MP3s.

I am the original and sole owner. First noticed this second-gen TT in Germany when it was just released, and knew I had to check it out when I came back to the US. After test driving this (and other similar cars), I was sold on the TT. I've had many good memories with this car, and the only reason I am parting with it is because the upcoming addition of a family member necessitates a switch to a larger vehicle. Relatively low mileage bc I am on a plane almost every week for my job.

All scheduled maintenance, All records, Always garaged, Excellent condition, Factory GPS system, Fully loaded with all the goodies, Looks & drives great, Must see, Non-smoker, One owner, Satellite radio, Title in hand, Very clean interior, Well maintained

If interested, e-mail me to setup a viewing appointment.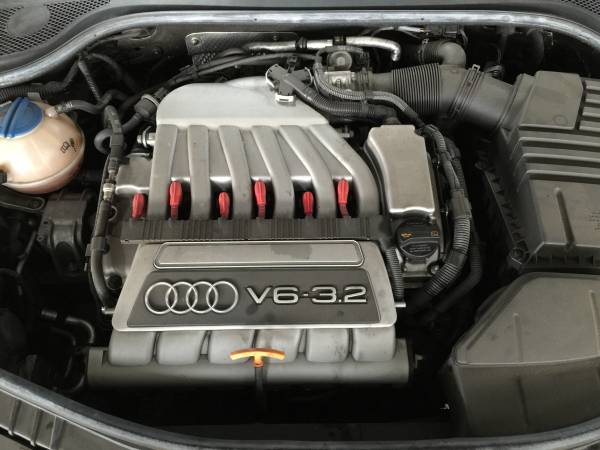 The 3.2 doesn't get the massive intake ducts and spoilers of the RS, but in many ways that makes the design cleaner and prettier. Also not as outrageous are the wheels; instead of the massive 19″ 5-arm "Rotor" wheels fit to many of the RS models, you got some lovely Speedline-made multi-spoke wheels that again really suit the design well. If the TT RS looks like a street fighter, the 3.2 looks more like a refined GT car. That carries over inside, where Audi performed its magic with some great body-hugging seats and a modern dashboard. Condition on this example looks to be very good overall; some polishing would clean it up a bit, but miles are in line with the market and so is price. As an added bonus, unlike the 3.2 V6 in the Audis, the 3.2 VR6 doesn't have the same carbon-buildup issues because it's not a direct-injection motor. And, unlike the first TT, the second generation are quite impressive in the corners, thanks to some suspension revisions, massive tires and Audi's effort to lighten the front end (as well as some computer wizardry). Black over black wouldn't be my first color choice, but it's classic and many love it – and unfortunately, there aren't many of these 6-speed manuals to choose from. For $15,000, this is one great looking and budget performance car.
-Carter