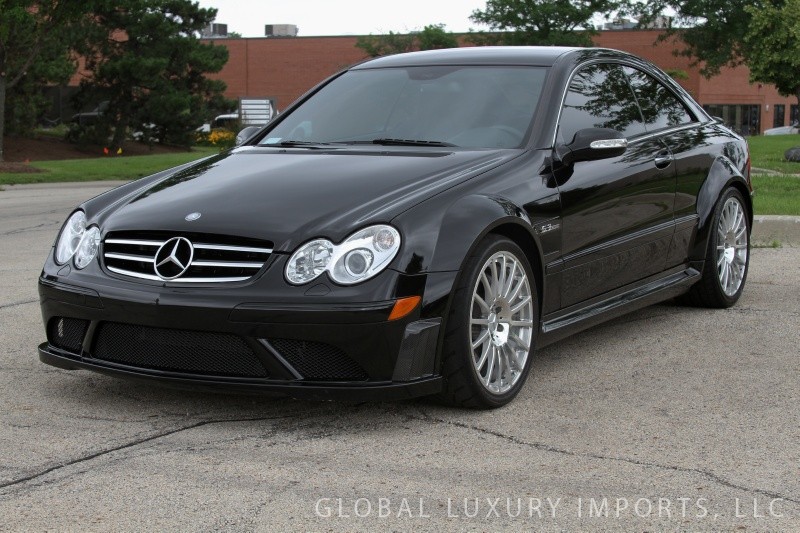 For the discerning driver who can't be bothered to own a car with only 481 hp available to obliterate his tires, Mercedes took the CLK63 AMG, a not slow car, and said, "More." Alongside the extra tire-shredding power were upgrades to the suspension, differential, body, the brakes…well almost everything. What we then had was the Black Series: a grunting, snorting, tire squealing miscreant modeled after the Mercedes F1 safety-car. While Mercedes employed a healthy dose of carbon fiber in its reworking of the Black, overall weight savings were…none. Enabling the drivetrain of this beast to cope with its abundant power actually resulted in slight weight gains. But no matter, with over 500 hp the car is still plenty quick. Because Mercedes decided that American drivers don't like a roof over their head, they chose only to import the CLK63 AMG Cabriolet to the States. Thus, the only way to get the Coupe was to buy the Black Series. Here we have a low mileage 2008 CLK63 AMG Black Series Coupe located in Illinois. And, lo and behold, it's black!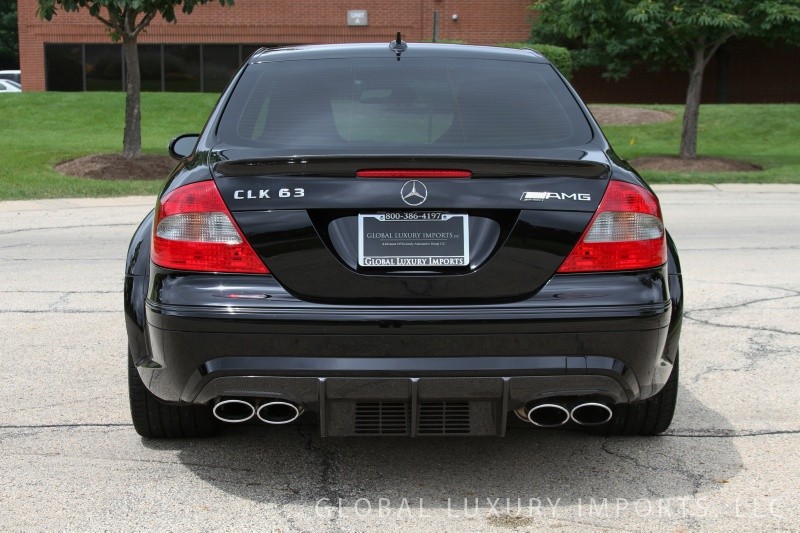 Year: 2008
Model: CLK63 AMG Black Series
Engine: 6.2 liter V8
Transmission: 7-speed automatic
Mileage: 9,415 mi
Price: Buy It Now $76,800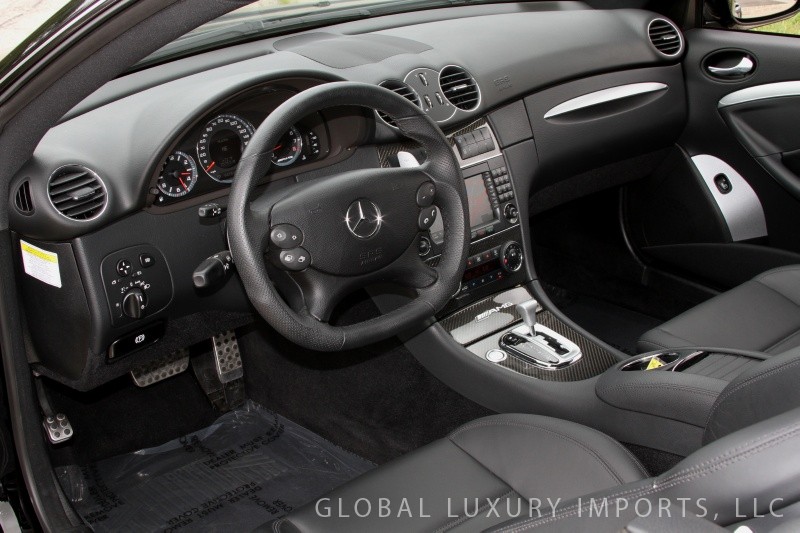 2008 Mercedes-Benz CLK-Class CLK63 AMG Black Series
2008 Mercedes Benz CLK 63- BLACK SERIES / (Fully Serviced 06/19/2013)

GLOBAL LUXURY IMPORTS LLC is pleased to present this 2008 Mercedes Benz CLK 63 AMG Black Series. This CLK 63 Black Series is finished in Black over Premium AMG Black Leather Interior. The factory equipment consists of: I pod Integration Kit. The CLK 63 AMG Black Series was previously the " Safety Car" for Formula One Racing Performance and Handling come to you through a 6.3 litre V8 with 500 hp and 465 ln ft of torque, which goes through a 7 speed AMG Speed shift transmission, with manual mode as well. Acceleration 0-60mph: 4.1 seconds. The cabin is equipped with almost every luxury item available, AMG Premium Leather, Aluminum Carbon Fiber trim, 6 disc DD with Harmon Kardon Logic 7 surround sound, DVD based Navigation and so many other items the list is too long to list. This limited edition (350 total made for the US) Mercedes Benz is far from your average Mercedes.

The 19″" rims have 265-30 tires upfront, and 285-30's on the rear. Composite Brake Rotors, Sport tuned Suspension , 3 transmission modes, bigger roll bars and higher spring rates on the suspension, all work in harmony to provide a firm ride but not harsh. The flared wheel arches (carbon fiber), ultra aggressive front and rear fascia, carbon fiber diffusers and carbon fiber rear wing give the ultra performance look that can not be missed. The heavily bolstered sport seats will keep you in place as you test the handling. 12.6 quarter mile times, 0-60 in 4.1 seconds, original MSRP of $138,750.00 all make this a real value especially with only 9415 miles.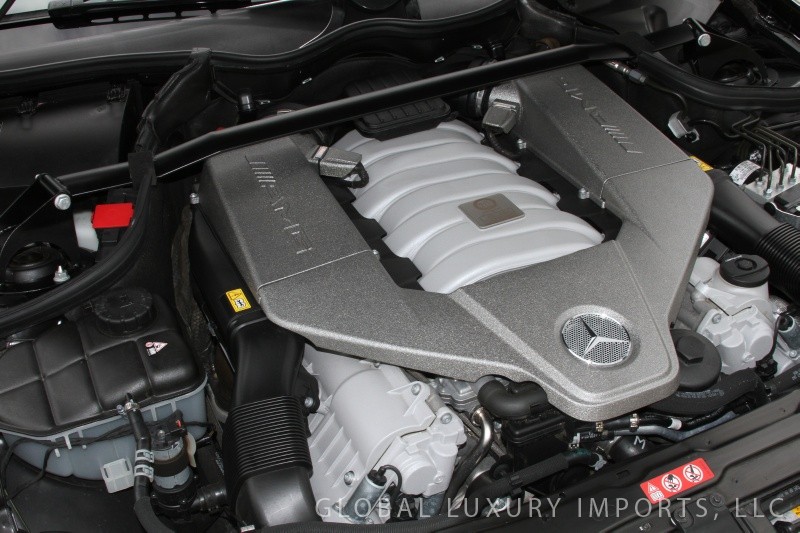 At $76,800 this car can be had at half of its original cost! And with under 10K miles on the clock, it's barely broken in. What's not to like?
-Rob