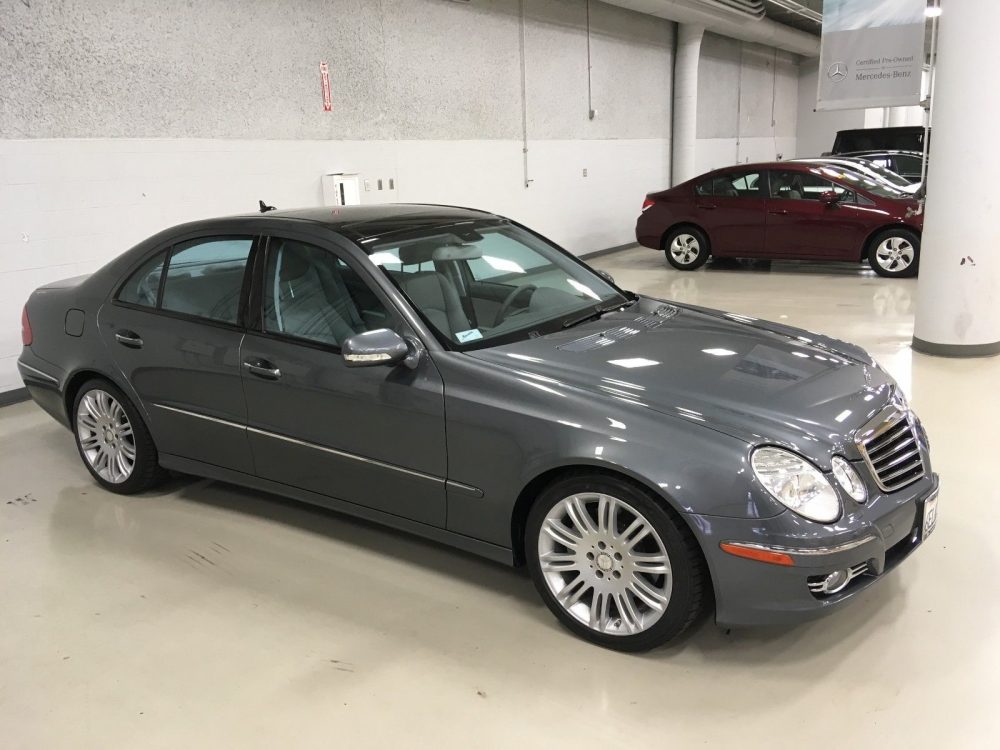 Outside of the E55 or E63 AMG, I don't really check out many Mercedes-Benz W211s. There is nothing wrong with these cars, but rather the fact there isn't much to say about them. It's a mass-produced, run-of-the-mill mid-size sedan that does everything just fine. Nothing special or unique about them. Most were bought or leased for three to five years, dumped off to the second owner who rack up the miles doing the bare minimum in maintenance to the car until the cycle repeats enough times to where you can pick one up for $5,000 at the corner lot or everyone's favorite, Craigslist. Today's car, a 2008 E350, seems to be an exception to the W211 typical life cycle. This car painted in the amazing Flint Gray, shows only 53,000 miles and is actually for sale by an official Mercedes-Benz dealer. What gives?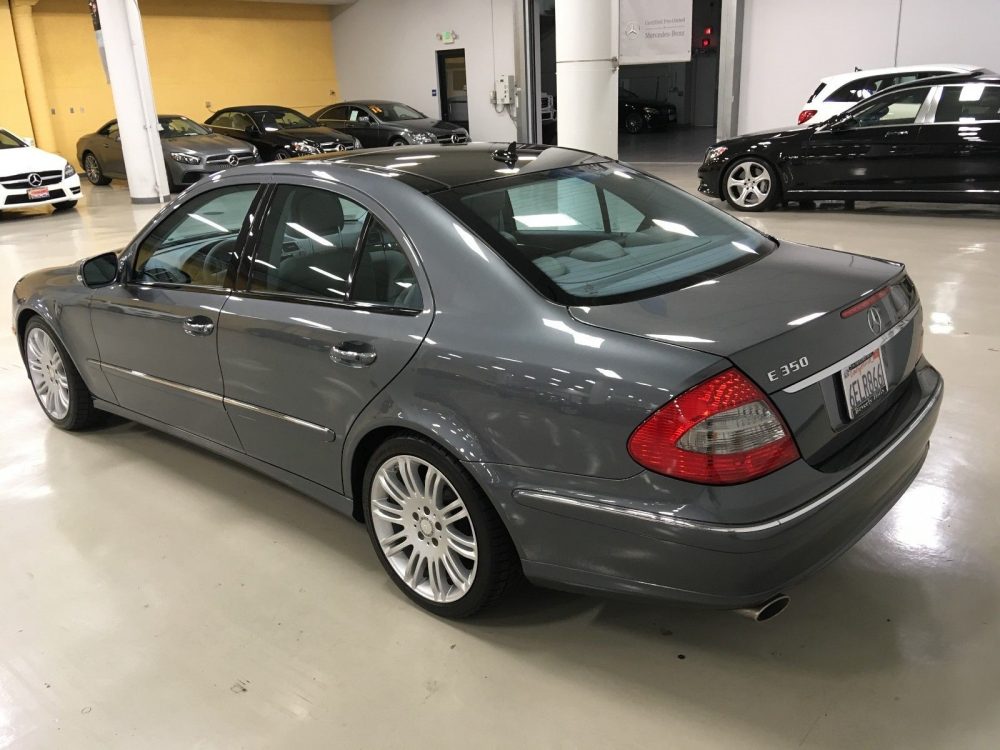 Year: 2008
Model: E350
Engine: 3.5 liter V6
Transmission: 7-speed automatic
Mileage: 57,364 mi
Price: $12,985 Buy It Now
2008 MERCEDES-BENZ E350 SEDAN

EXCELLENT VALUE

VERY LOW MILES

PREMIUM 2 PACKAGE

PANORAMIC ROOF

KEYLESS GO

HARMON KARDON SOUND

CD CHANGER

BOOKS BOTH KEYS SERVICE RECORDS

THIS WAS TRADED IN FOR A NEW MERCEDES-BENZ

Mercedes-Benz of Beverly Hills

please contact Neil Perlmuter

via text email or call

818-384-6773

nperlmuter@bhbenz.com

-AUTOMATIC

-PANORAMIC SUNROOF

-NAVIGATION

-KEYLESS GO

-SAT RADIO

-IPOD KIT

-SPORT PACKAGE

-BI-XENON HEADLIGHT SYSTEM

-HEATED FRONT SEATS

-POWER REAR SUNSHADE

-HANDS FREE COMUNICATION

-DUAL ZONE CLIMATE CONTROL

-CD CHANGER

Call Neil 818-384-6773

We work with most lenders and credit unions!!!

THIS CAR IS IN GREAT SHAPE FOR ITS AGE

VERY WELL MAINTAINED

THIS IS A VERY SAFE RELIABLE CAR IT COULD BE A GREAT FIRST TIME CAR FOR FIRST TIME

DRIVER OR A SECOND CAR TO DRIVE TO CHURCH

OUR CERTIFIED MECHANIC HAS INSPECTED THE CAR AS WELL AS SMOG CHECKED IT

THIS VEHICLE IS LISTED FOR SALE LOCALLY, THEREFORE WE RESEREVE THE RIGHT TO END THIS AUCTION AT ANYTIME AND WITHOUT PRIOR NOTIFICATION.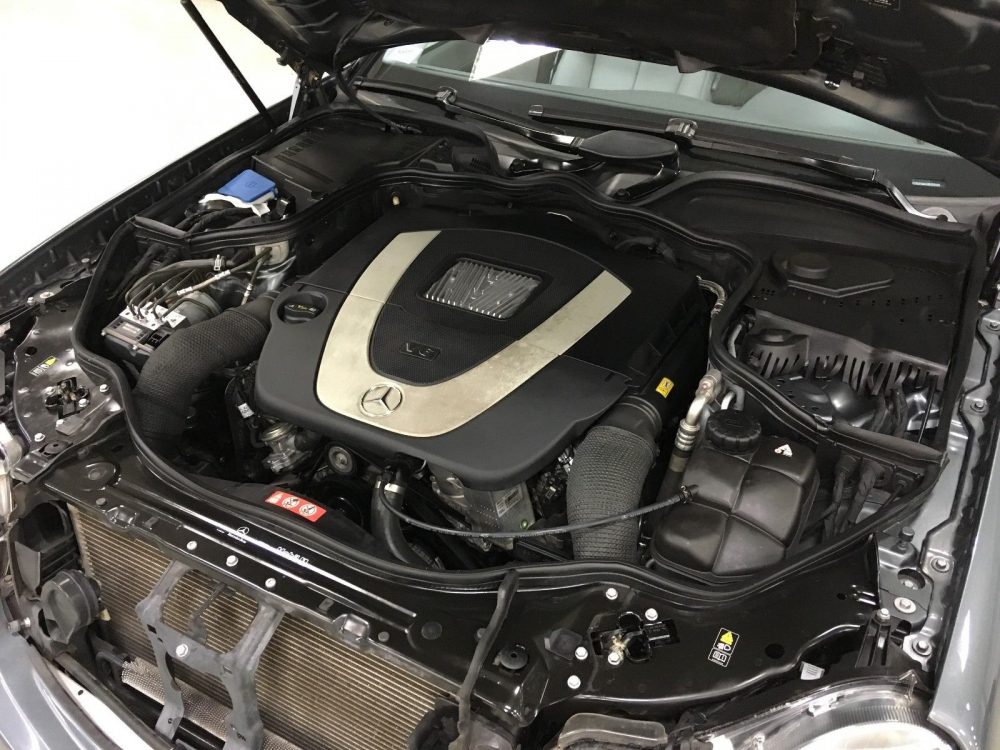 Obviously this car caught my eye because of the color combination. I rarely see a W211 in Flint Gray and I think it is one of those colors that looks better in low light as it gives it a deeper tone and depth. The interior is interesting because it has a gray dash and steering wheel, but the rest of the interior splits to a much lighter gray. It is different from what you normally see in terms of interior combinations but I can say that I don't mind it at all. I think it is much better than the normal solid tan or black. The car is equipped fairly well with bi-xenons, panoramic sunroof and 18 inch wheels, but alas is still an E350 and misses the really cool options like ventilated seats and Distronic cruise control.
I am a little puzzled as to why a high-volume dealer like Mercedes-Benz of Beverly Hills would keep a 10 year-old E350 around to try to sell. I know it has only 53,000 miles on it, but usually cars this old and this common are shipped out to auction as soon as possible. Lets face it, the typical buyer at Mercedes-Benz of Beverly Hills isn't interested in a 10 year-old E-Class, I don't care what kind of mileage is has. The price is surprisingly high as well. $13,000 for this? Market value right now is around $9,000 and given it's location, that is probably a tad high seeing you can't walk down the street in that area of California without bumping into a used luxury car for sale. I know this dealer is probably throwing a Hail Mary to see if there is any interest because sending it off to auction, but seeing as one of the selling points in the description is "THIS IS A VERY SAFE RELIABLE CAR IT COULD BE A GREAT FIRST TIME CAR FOR FIRST TIME DRIVER OR A SECOND CAR TO DRIVE TO CHURCH", I'm not too surprised as why this car is still around. Nonetheless, a cool car in a great color that I don't look at too often.
– Andrew