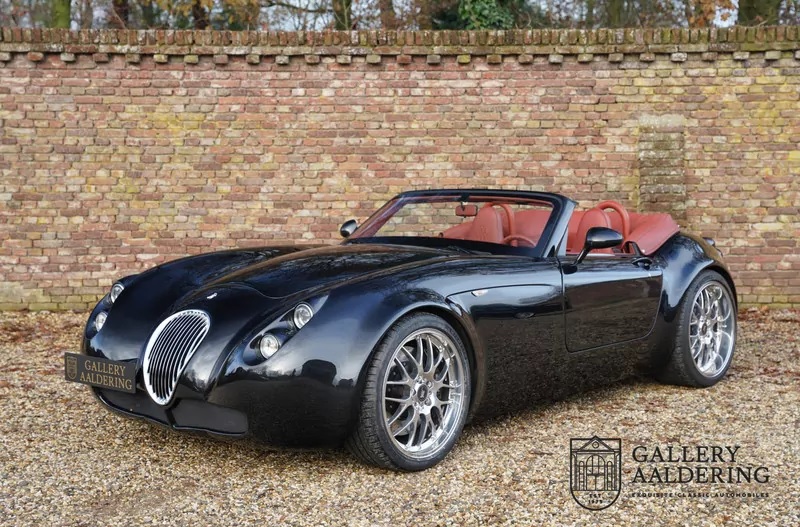 I guess lightning does strike twice. Last November I took a look at a 2008 Wiesmann GT MF4 which ended up being one of the more popular posts for the year – and that surprised me. Looking back, maybe it was because we almost never see them and most don't even know they exist. Wouldn't you have it, I bump into the roadster model of the GT MF4, the GT MF4-S. Outside of being a roadster, the biggest change is the powertrain. The popular M3-sourced BMW S65B40 is paired with a seven-speed DCT automatic gearbox. Talk about an upgrade.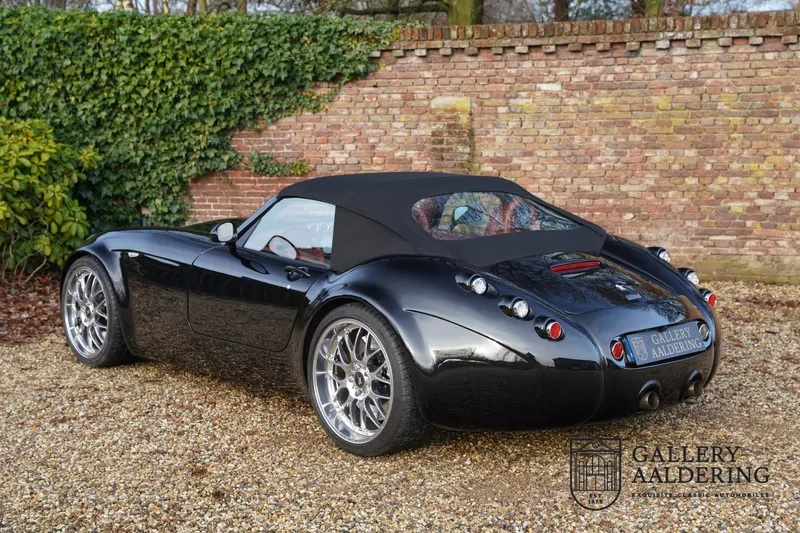 Year: 2010
Model: MF4-S Roadster
VIN: N/A
Engine: 4.0 liter V8
Transmission: 7-speed DCT automatic
Mileage: 61,593 KM
Location: Brummen, Netherlands
Price: €212.000 ($207,738)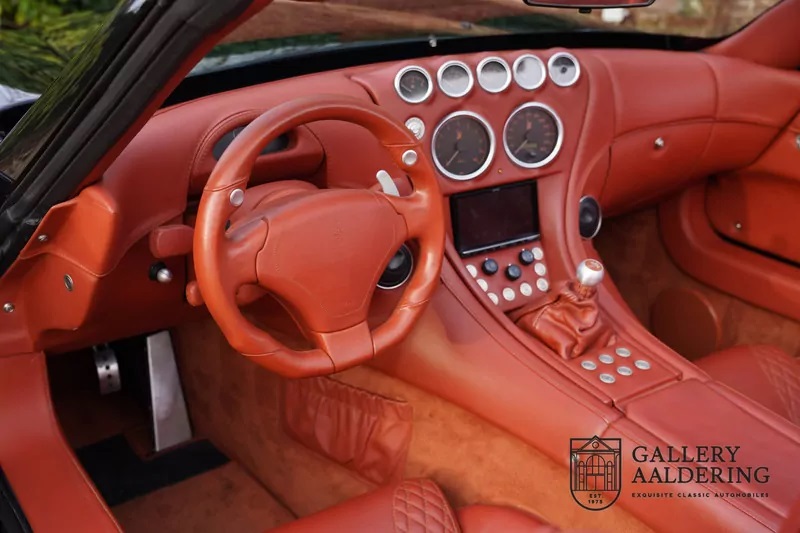 Where a small company can be big. This certainly applies to Wiesmann, the car manufacturer from Germany that has been building the purest sports cars for years, in which the essence of driving is central. Driving pleasure, experience, spectacle and reliable technology: there will be few car enthusiasts who cannot understand the idea behind a Wiesmann roadster.

Wiesmann starts producing sports cars with BMW technology in the mid-1990s. Engine and gearbox are purchased from the major German car manufacturer, with numerous six-cylinder models available. The first Roadster leaves the factory in 1993 and numerous versions follow one another under the MF model name. After exactly ten years, Wiesmann presents the MF4, which has an eight-cylinder under the long hood instead of a six. Of course, this power source also comes from BMW, it concerns the 4.8 V8 (n62) with 367 hp for the MF4 and the even more powerful 4.0 V8 (S65B40) with 420 hp for the MF4 S. Enormous amounts ​​for the two-seater weighing only 1,290 kilograms. It is therefore logical that the MF4 S, equipped with a seven-speed automatic transmission, accelerates to 100 km/h in less than 4.5 seconds and only finds that acceleration is no longer necessary at 293 km/h.

The Wiesmann we offer here was first delivered in 2010. The MF4 S, the most powerful V8, was composed in a very tasteful combination of black paint with a terracotta-coloured leather interior. The black paint finish gives the MF4 S a very powerful appearance, especially in combination with the modern, small piercing headlights that succeeded the classic round headlights of the earlier model. The Wiesmann with V8 is equipped with a 7-speed DCT automatic transmission.

We, classic enthusiasts as we are, are used to describing the condition of the body. Logical, most of the cars we offer have been on earth for a lifetime. Not this young Wiesmann, whose exterior condition can be described as 'new'. The optional 20" wheels are free of damage and the tires (245/35ZR20 front and 285/30ZR20 rear!) are still in a very healthy condition. The convertible top, which probably has not been affected by the weather elements, is also in an almost new condition.

The interior is just as beautiful. What an atmosphere, what a leather. A beautiful terracotta hue dominates everywhere you look. The steering wheel, dashboard, center tunnel, sills and door trim: really everything is made of the beautiful material of top quality. The floor covering is, almost of course, also in the same colour. The seats are of beautiful quality, with leather with nice stitching and an embroidered gecko, Wiesmann's logo.
The quality with which this interior is manufactured and the materials that have been chosen actually transcend what any small car manufacturer can do. But Wiesmann did it.
Just a digital instrument panel with the much-needed information in front of you. The car enthusiast's heart will especially beat faster from the center console that houses seven analog meters, accompanied by a beautiful start button to make the V8 come to life. Underneath a large 2-DIN screen from Alpine, equipped with all Multimedia conveniences. Furthermore, numerous beautiful touch keys for the various functions, ensuring a great dashboard.

Time to look at the engine. No classic airfilters, somewhat sweaty carburettors or beautifully polished valve covers: here you will find a very modern BMW V8, from M Motorsport. 420 hp strong and coupled to a modern DCT transmission, which can be operated with the lever or the 'flippers' behind the steering wheel. Fast, fluid and mechanical to the touch, the gearbox does its utmost to get all 420 horsepower to the rear wheels in the best possible way. We do not have to emphasize that this provides amazing driving characteristics and, if desired, can also provide playful scenes. The Wiesmann MF4 S Roadster is a car with sufficient safety systems, but at the same time also a car where you have to use your mind. If you do that, there is almost no equal to be found, in terms of experience.

We can imagine that the state of maintenance is extremely important for a potential buyer. We can completely reassure you: the car is incredibly well maintained. In recent years, no expense has been spared to keep the Wiesmann, which has only 61,593 kilometers of experience, in new condition. Invoices from recent years in which many thousands of euros worth of (preventive) maintenance, care and adjustments have been made. Think, for example, of really perfectly maintained technology, an upgrade of the multimedia system and two functional roll bars that were made of the same material as the rest of the interior. Documentation of all these matters is available, as well as many invoices for maintenance.

If we have to summarize this Wiesmann in one word, we know it: perfection!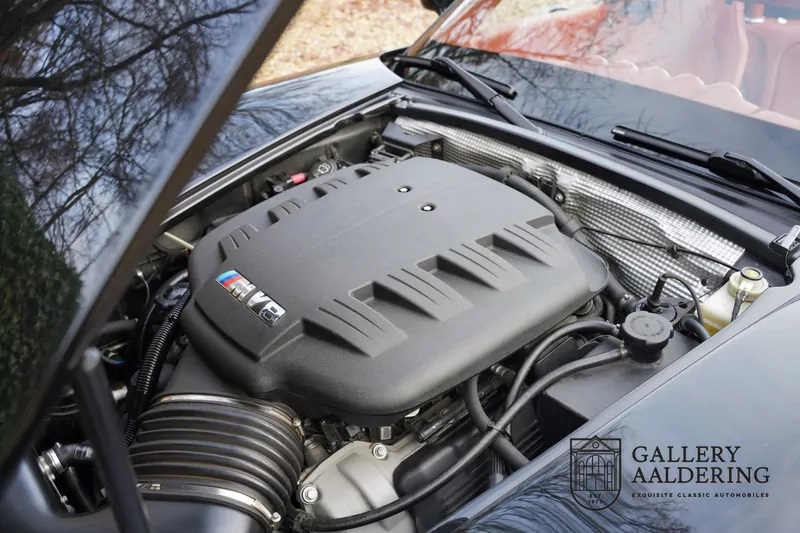 As you can see, this one is just as wild or even on another level the 2008 GT MF4. The body styling is mostly the same sans the roof, but inside you are greeted with another mile of red leather on absolutely everything. I'm surprised the gauges aren't leather. The DCT shifter is really stealthy with a simulated manual-style shifter with the production number of 032 on the top. No lack of effort here.
While the coupe in Japan had an asking price of around $133,000, this example in The Netherlands adds another $75,000 for an ask of nearly $208,000. That is a lot of money for a car that no one knows about and if anything Wiesmann-specific breaks will put you in a pinch. Not to mention any kind of accident will total this one given you aren't going to find body panels for it. While cool to see pop up, you have to be made of money to consider one of these.
– Andrew