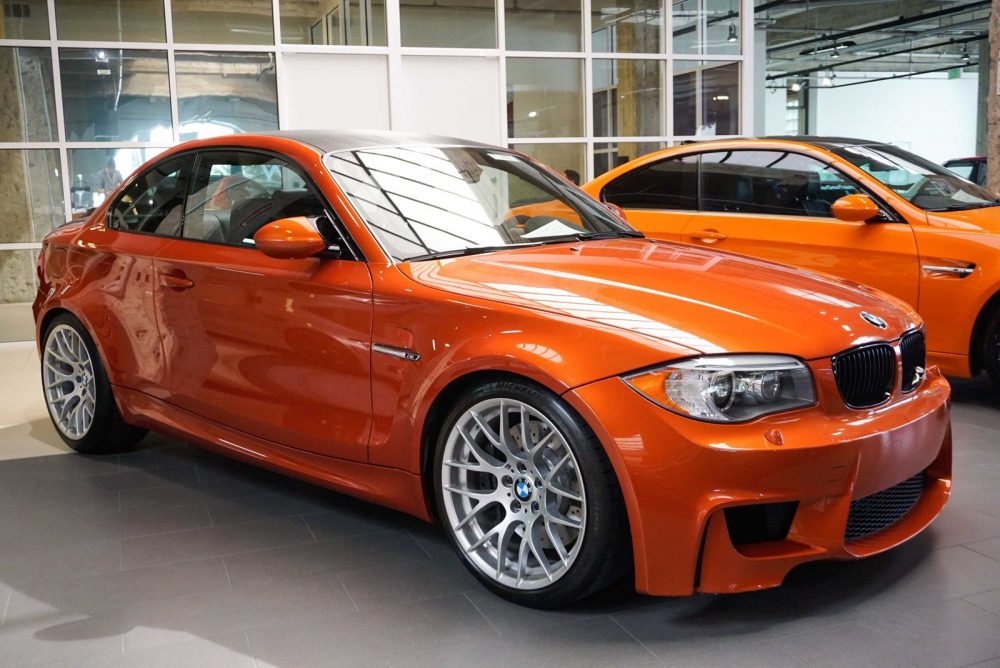 The BMW 1M is safely now into cult status. Values for used examples very rarely dip below $40,000 with the nicest one selling for tens of thousands more. Does it surprise me? Yes, a little. I think we all knew it was a really fun car, but I don't think anyone knew they'd still be trading hands close to MSRP some eight years later. Good value for money? I can't argue it. These cars are a hoot in daily driver situations as well as the track. Yeah, the N54 has its drawbacks (this example needed new spark plugs at 8,000 miles), but if you stay on top of things, nothing is too severe. Today, I came across an example painted in signature Valencia Orange with just over 10,000 miles. Even better, it was for sale at a BMW dealer in San Francisco. Great news, right? Nope. You aren't prepared for how much they are asking for this car. Trust me.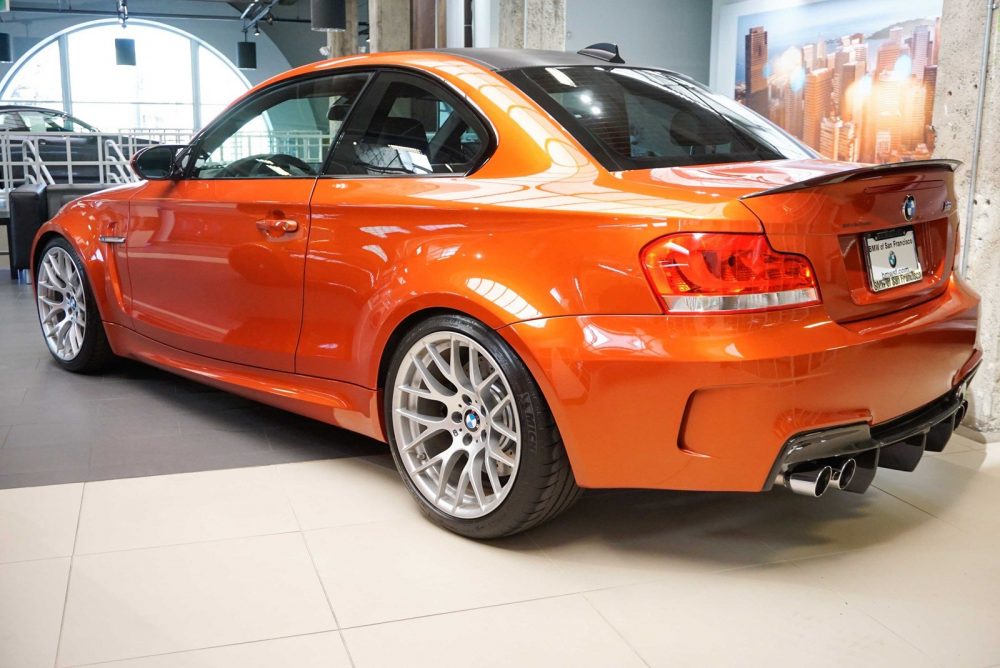 Year: 2011
Model: 1M Coupe
VIN: WBSUR9C5XBVP76086
Engine: 3.0 liter twin-turbocharged inline-6
Transmission: 6-speed manual
Mileage: 10,677 mi
Price: $100,000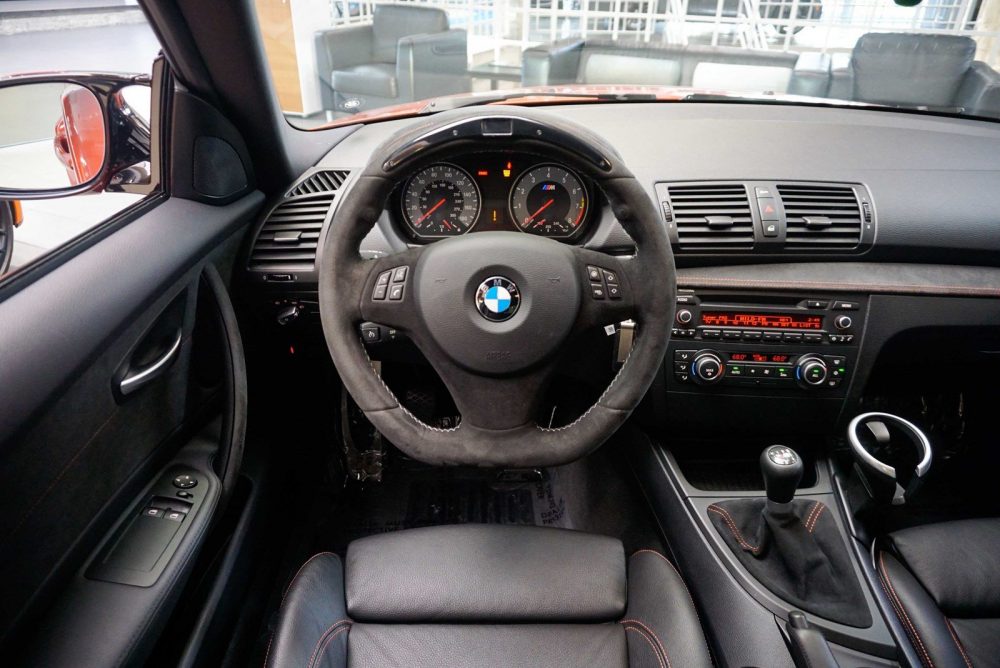 Description
Black Boston Leather Seat Trim,Valencia Orange Metallic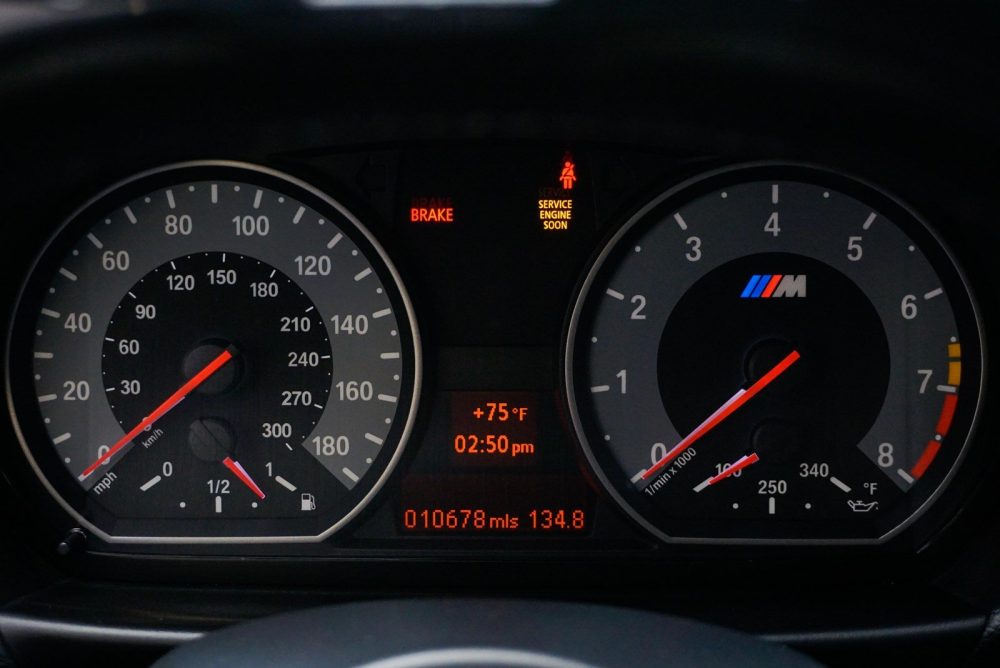 I know everything is crazy expensive in San Francisco, but this is outrageous. We've literally seen many times what these cars do in an open market auction and none are near $100,000. The 1,200 example only fetched $77,000 a little under two months ago and that is as close to a new car as you can get. This is nothing more than BMW San Francisco trying to cash in on some clueless tech money that walks in the door. Thing is, who is going to buy this car without checking the market first? A logical question to ask is "I wonder what other examples are selling for?" Then seeing it isn't near $100,000 as you begin to run for the door. I understand that this is the dealer's car and they can ask for whatever they want for it. That is totally fine. But at the same time, don't be surprised when everyone calls you crazy for doing so. I know I'm probably not the only one doing it.
– Andrew