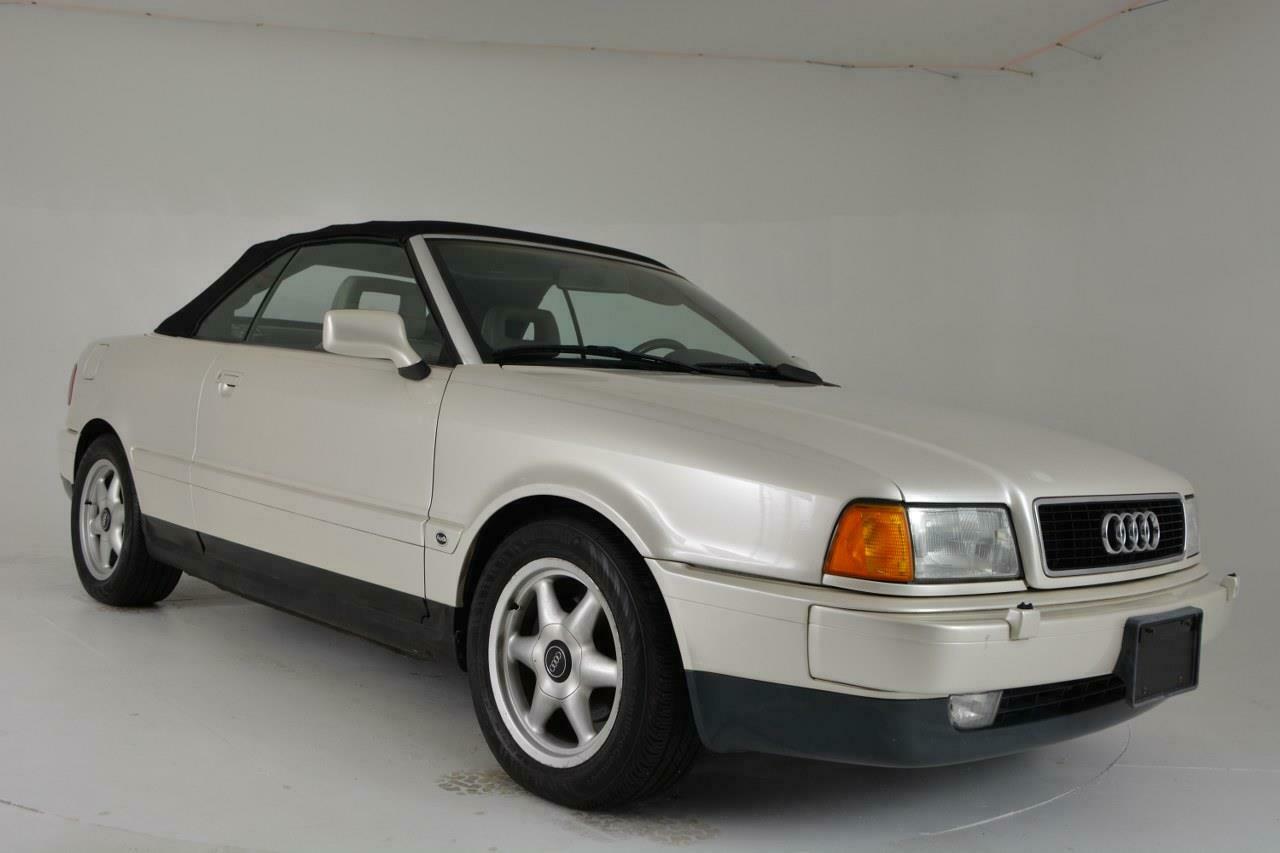 Looking for a performance car? This isn't it. It's also about as far from a classic Audi as you could get in the U.S. market; there was no turbo, no inline-5, no manual and no quattro drivetrain. But the B4 Audi Cabriolet was ironically the last 1980s holdover for the company, and it survived until somewhat amazingly 1998 here, with the basic chassis construction from 1985. To the end, it remained a competent and handsome convertible, a conservative alternative to the more expensive Mercedes-Benz drop-tops and the flashier BMWs. The Cabriolet really only came in one configuration here, with the 2.8 liter V6 linked to the 4-speed automatic driving the front wheels. On the fly, this was a fine setup and certainly potent enough to rustle your hair, though it was far from lighting it on fire. Pricing at the end of the run was surprisingly high at $34,600 base price. Added to that were the packages many came with for the 1998 model year; Premium Package added a power roof, burled walnut wood trim; Kodiac leather seat upholstery, remote locking and alarm. To make it more palatable to most of the country, the "All Weather Package" added heated front seats, heated windshield washer nozzles, and heated door locks. Also optional for the end of the run were the Votex Speedline Competition 16″ 6-spoke alloy wheels and even high backed sport seats; both (especially the latter) are very rare. Of course, the Cabriolet is rare full stop, with only 5,439 sold here between 1994 and 1998, or roughly 1,000 per a model year. This '95 is one of 1,087 and might be one of the best left: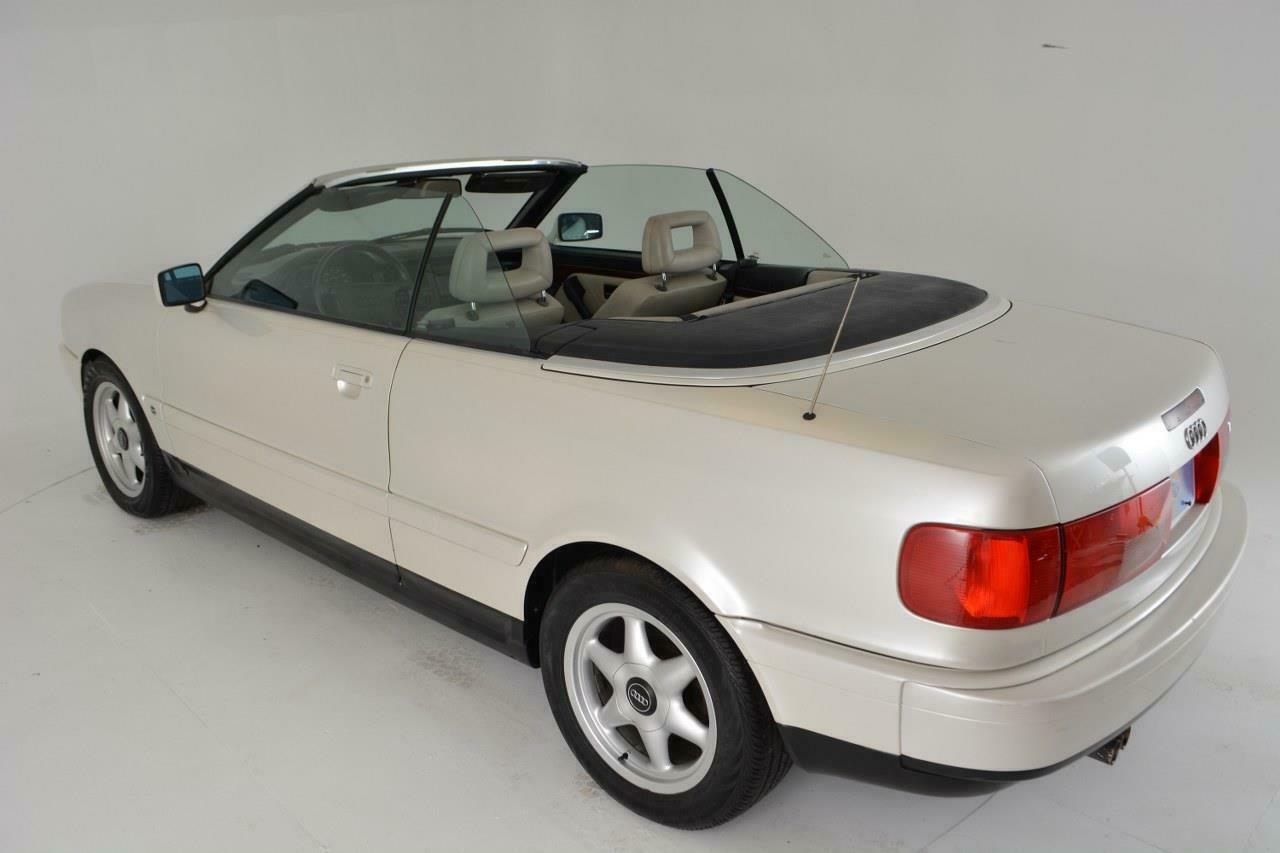 Year: 1995
Model: Cabriolet
VIN: WAUAA88G3SA001431
Engine: 2.8 liter V6
Transmission: 4-speed automatic
Mileage: 43,469 mi
Price: $ 7,500 Buy It Now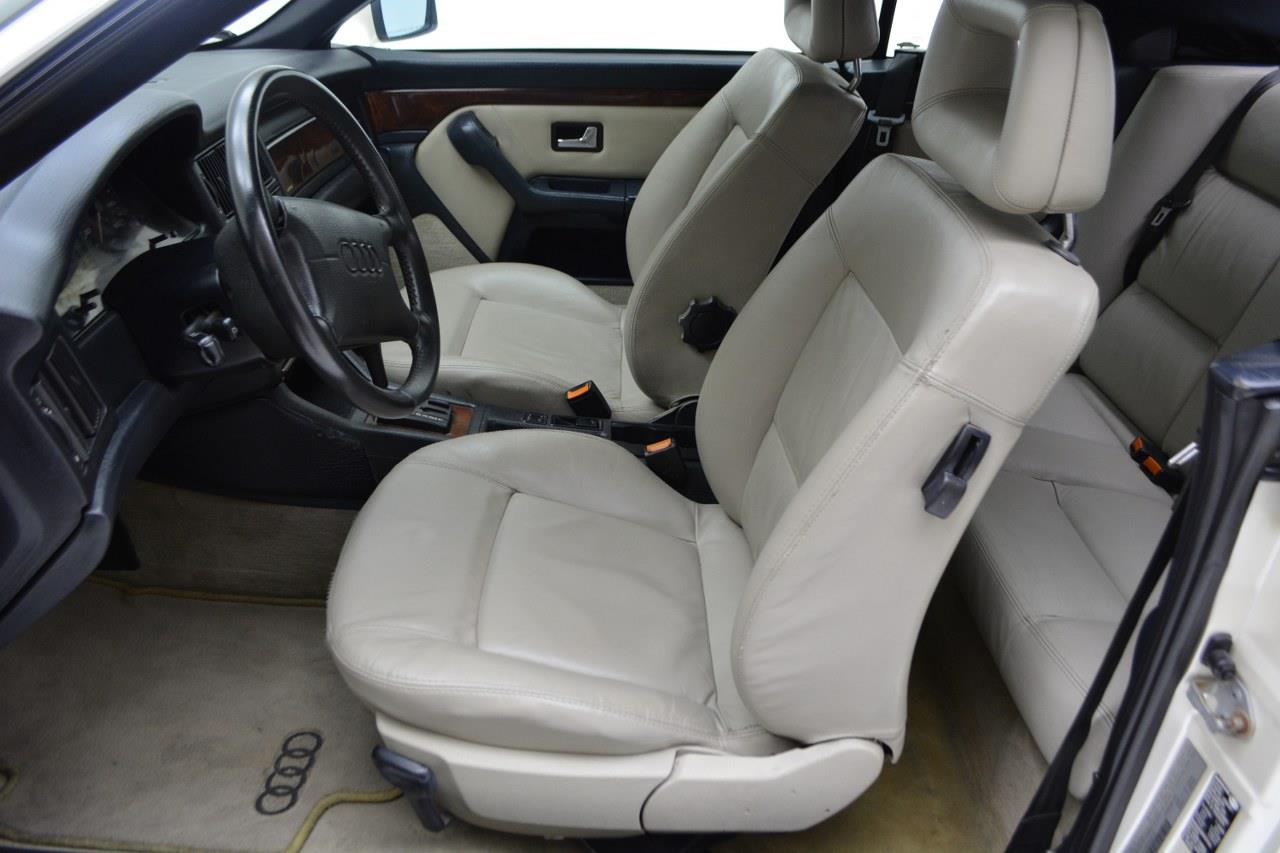 Vehicle Description

This 1995 Audi Cabriolet is finished in pearl white over beige leather and was sold new in Florida, where it remained with its original owner until moving to New Jersey in 2013. Power is from a 2.8-liter V6 mated to a 4-speed automatic transmission driving the front wheels. The car was acquired by the us from its second owner in 2018 and shows just over 43k indicated miles. A fluid change was recently carried out. This Cabriolet is offered with manuals, a stamped dealer service booklet, a Carfax report, and a clear Pennsylvania title.

Pearl white paint is shown up close in several photos provided below, which also show scuffs on the front bumper and other imperfections. The Carfax report indicates a rear-end impact with another vehicle in 1995, though no other details are available.
Factory alloy wheels are fitted with Continental ContiPro Contact tires. Photos show the black canvas soft top in both its raised and lowered positions.
Leather upholstery was standard for the 1995 Cabriolet, and heated seats were optioned on this example. Carpets are covered with Audi embroidered floor mats. Driver and front-seat passenger airbags were featured for 1995. The dash retains a factory Audi Gamma cassette stereo, and just over 43k miles are shown on the odometer.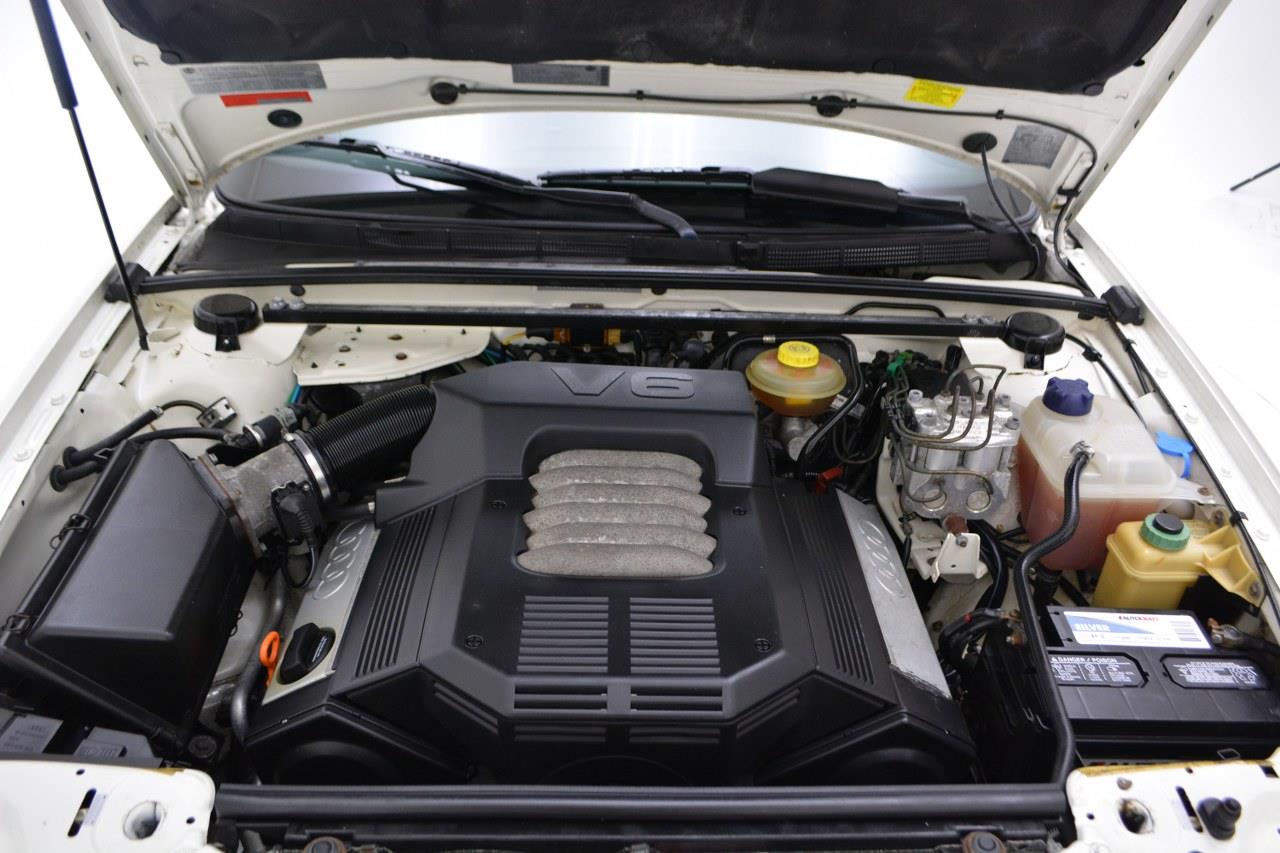 The Audi Cabriolet might be the least popular modern Audi made in the used market. Considering the number of unpopular, or at least notoriously unreliable (correctly or incorrectly) Audis out there, that's saying something. For one, I think it's unjust, but I think it's understandable. There was no all-wheel drive option, unlike the two models that replaced it (The B6 cabriolet and the TT cabriolet) – nor was there a manual option, which at very least was available in the sportier TT. On top of that, the B4 chassis was quite old by 1995, and Audi decided to retire it with the exception of the holdover Cabriolet. This worked for the quirky and cute Volkswagen Cabriolets, both of which outlived the demise of their hardtop chassis, but it made less sense with the Audi.
Worse for the B4 Cabriolet, it's not exactly expensive to get into compelling alternatives. There's the natural duo I just mentioned; for the same money as this car's asking price, it's certainly possible to find a sportier TT 225 6-speed Convertible or a nicer, much newer A4 3.0 quattro Cabriolet. There's competition from BMW, as well – you can find M3 Convertibles for the same money if you look, and of course Mercedes-Benz offers you the classy R129 SL – early examples of which can still be found for the same money. In short, there aren't a lot of great reasons to buy an Audi Cabriolet unless it's really cheap, which this one isn't exactly. But it's still pretty to look at and with under 45,000 miles there aren't likely many left like this. It's a shame, really, since the lack of appreciation for this pretty drop-top will ultimately lead to its demise. Still, even as a fan of this chassis and model in particular, there's just no way I'd part with $7,500 for one.
-Carter