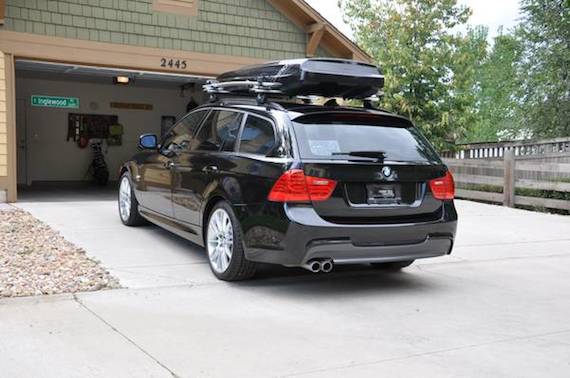 Without question, this car is high up on my list. The E91 BMW 3 series Touring with a 6-speed manual gearbox. A old childhood friend of mine just scooped up a 6-speed manual E91 Touring and loves it. His wife wanted an SUV, but luckily he won that round. We featured another 328i Touring, but this 328i x-Drive Touring, brought to our attention by our friends at BlythBros. is the stuff that dreams are made of for estate fans. Black over Oyster leather, M-Sport package, 6-speed manual. Does it get any better than this, folks?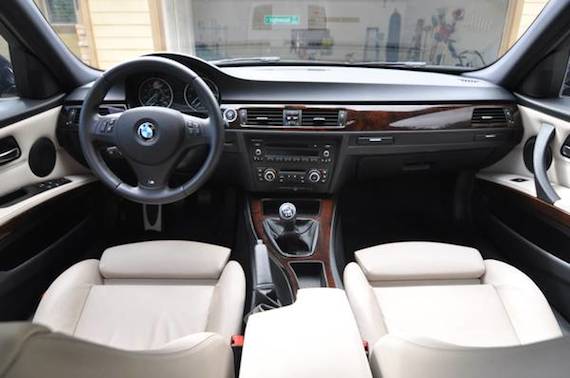 Year: 2011
Model: 328i x-Drive Touring M-Sport
Engine: 3.0 liter inline-6
Transmission: 6-speed manual
Mileage: 25,000 mi
Price: $37,500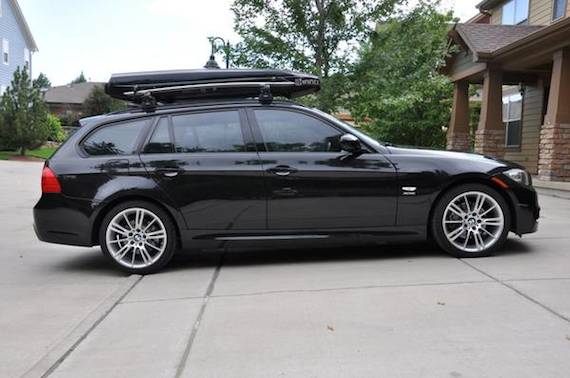 Selling a very rare 2011 BMW 328i touring (wagon) with the desirable X-drive AWD, a MT6 manual transmission and the impossible to find M-Sport package. This car has a clean accident free Carfax and has always been a Colorado vehicle before recently moving back to the midwest. Currently, the car has only 25,xxx miles and is rarely driven as I work remotely from home. I looked for this car religiously on a daily basis for over a year before I found one and I can tell you they are extremely hard to come by – especially with the staggered 18″ M-Sport star wheel package this one has! The interior is the two-tone black and white (oyster) with a black headliner, sport seats and perforated leather M-Sport steering wheel and shifter. This car is loaded with everything you need and nothing you don't (eg – iDrive system). I am only getting rid of this car as I need more room and will probably pick up an SUV. Car is located right outside Milwaukee; unfortunately, nobody in WI seems to appreciate rare euro sport wagons – therefore, I am listing it in MSP where people seem to appreciate these vehicles.

The rack system is not included, however if you really want it we can negotiate, as it does look phenomenal being all top of the line components. Tires are all season and have less than 3k on them. This is truly a unicorn – the last of the manual euro wagons EVER to grace our shores. If you're a BMW enthusiast looking for a low mileage example with the best of the best packages in impeccable condition, this is it.

I am aware of what KBB pricing is – please factor in how rare this car is as well as the fact that KBB assigns less value to a manual transmission when we all know that a manual AWD wagon is worth probably 3-4k more just based on supply and demand. The M-sport package this car is set up with truly makes this car and sets it apart from any other 3-series wagon you'll find. If you are looking to pay KBB on a 328 wagon, you should look for the base package with an automatic transmission – even then, other examples will be going for more than KBB due to supply and demand.

This is truly a one-of-a-kind vehicle – therefore, I ask that you do not low ball on the price. I have come across only two other examples matching this in the US over the past 15 months; both with higher miles. Both quickly sold – one for 37k and one for 44k; therefore, this is fairly priced in between the other examples I've found. If I cannot get a decent price for the car, I'll probably keep it and drive it into the ground as I love the fact that you never see another one like it, and it handles like a dream! This car is still under bumper to bumper warranty until late in 2015. Please let me know if you'd like to set up a showing or test drive and I would be happy to accommodate – thanks in advance!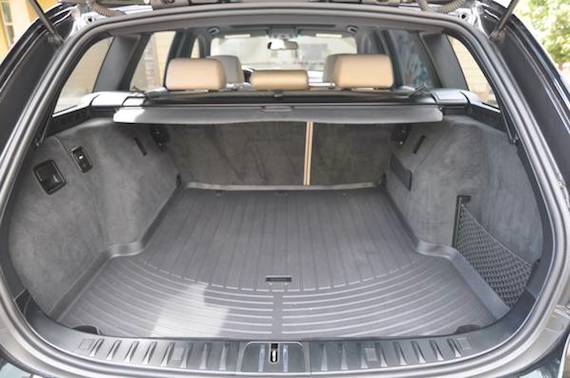 There are cheaper ways into an E91 Touring with a manual gearbox, but rarely will you come across one with the goodies seen here. It's not common that I come across a car with everything I want on it and nothing I don't. Well, I found it right here. Everything down to the color combination is exactly as how I would have ordered this, my BMW Touring dream. Sure the price is high and will undoubtedly lead some to balk, but there's no denying the rarity factor. I'd love to have a crack at every car we feature on GCFSB, but if I had the money and the space right now, I would be on a plane to Wisconsin as we speak to make this mine.
Who knows if BMW will come to their senses and ever offer US customers a five-door with a manual gearbox anytime soon? Until then a car like this, with the balance of the factory warranty, is as close to a new one as you can get.
-Paul