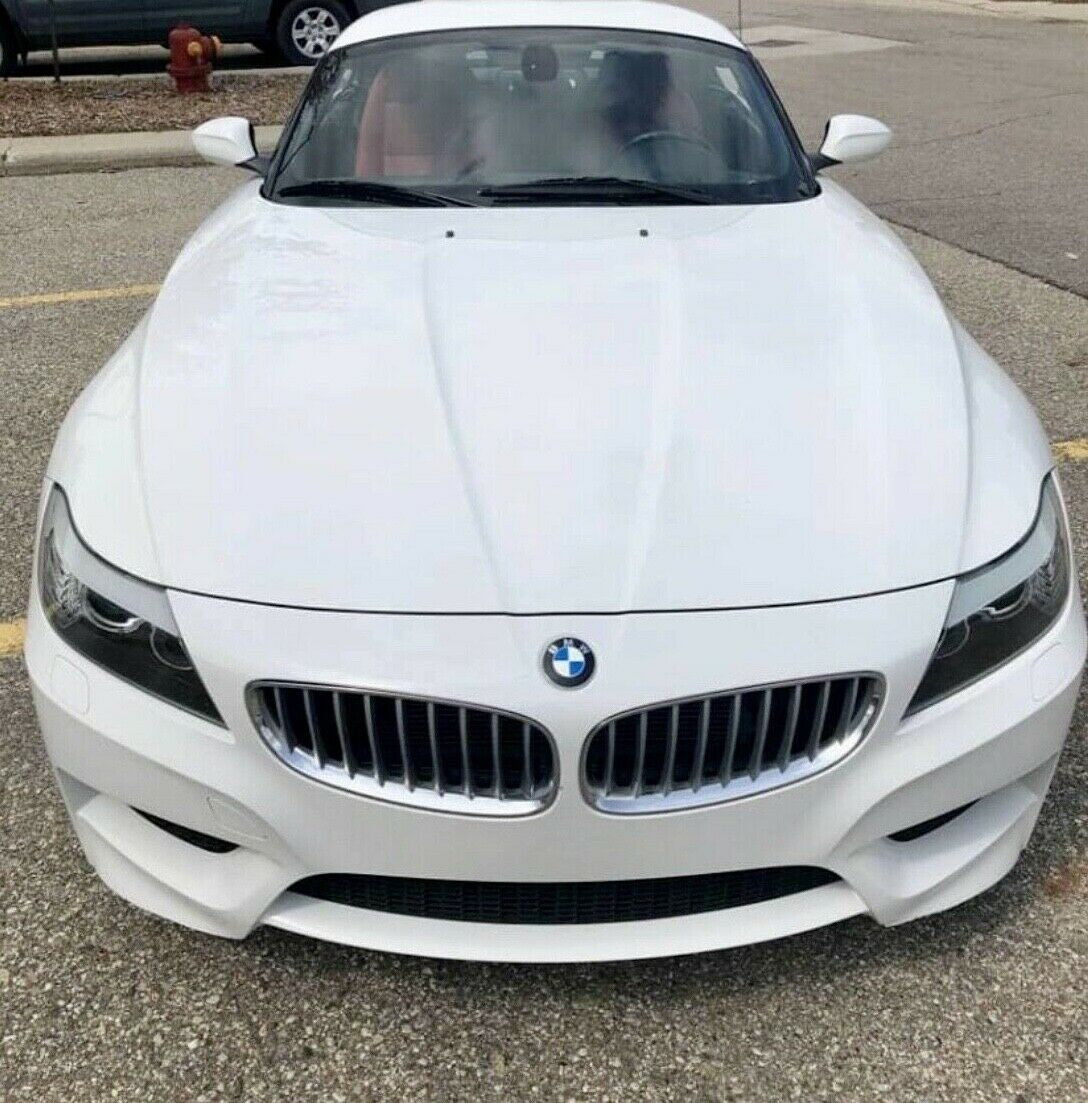 BMW's naming convention went all wonky (even wonkier, perhaps?) after 2010, as they moved away from the previous 'iX' moniker to the new 'xDrive' nameplate. To make normal models seem equally special, or perhaps to keep German badge makers employed, they then introduced a new model option – 'sDrive'. While you might at first think this stands for 'sport', you'd be wrong. In fact, the 'sDrive' is like Audi's 'FrontTrak' – a fancy name for a two-wheel drive model. Does that automatically mean rear-drive? No. You can, for example, get a brand new 2020 BMW X1 sDrive, which means front-wheel drive, but ostensibly the name is associated with the rear-drive-only Z4 roadster, as we see here.
The revised E89 Z4 launched in 2009, and gone were two things – the M variant, and the coupe, which was replaced by a folding hardtop design. Europe got a plethora of engine choices, but in America we got two, essentially shared with the E8x series – the sDrive3.0i and the sDrive3.5i. As with the E8x and E9x series, the "3.5" wasn't actually a 3.5, but the twin-turbocharged N54 under the hood. Unlike both of those other models, though, the N54 was not replaced with the N55 single-turbo motor after 2010. Instead, the N54 soldiered on. Also unlike the E8x and e9x models, while there was a 'is' model launched that turned up the twist to 1M levels of power, in the Z4 that engine choice could only be had with a seven-speed DCT gearbox. That means that this car was the most potent form of the E89 you could get at the time with a manual transmission: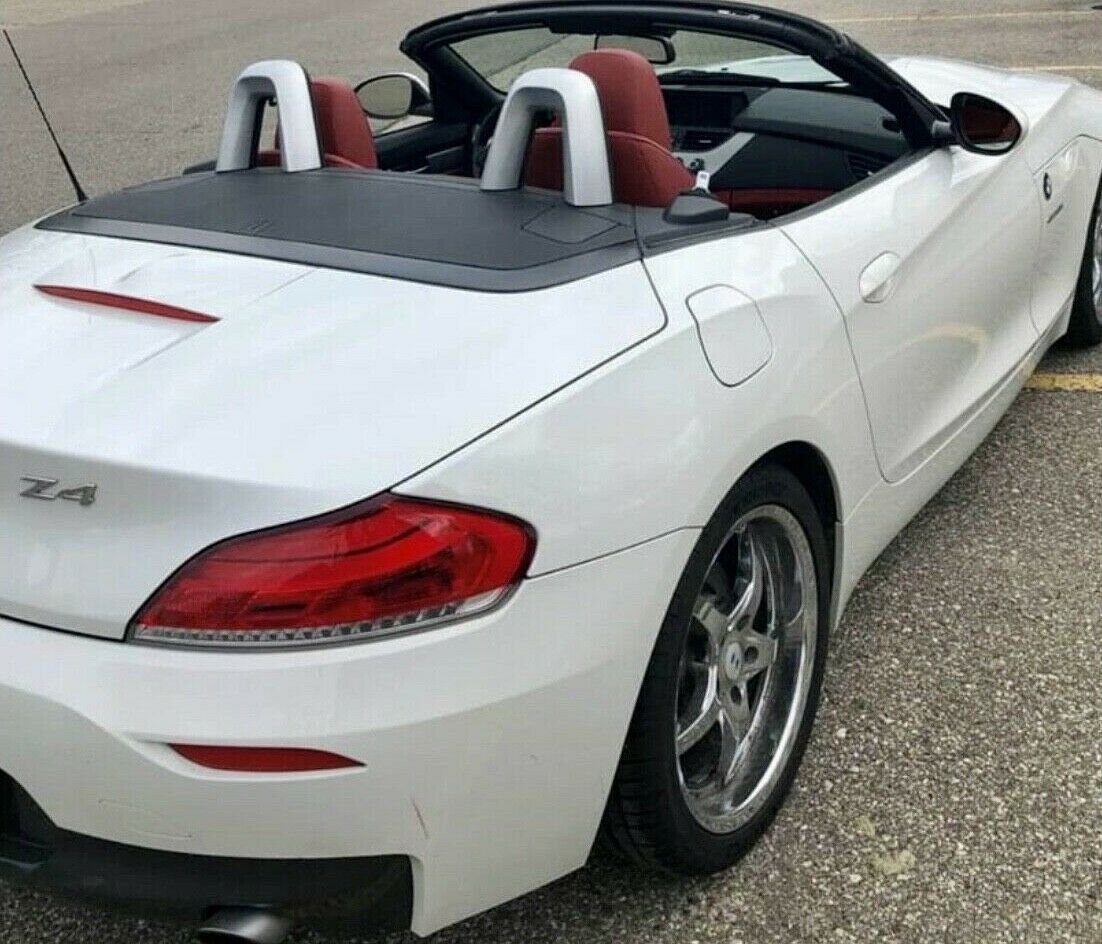 Year: 2011
Model: Z4 sDrive 35i
VIN: WBALM7C53BE382710
Engine: 3.0 liter twin-turbocharged inline-6
Transmission: 6-speed manual
Mileage: 35,000 mi
Location: Portsmouth, Virginia
Price: $28,500 Buy It Now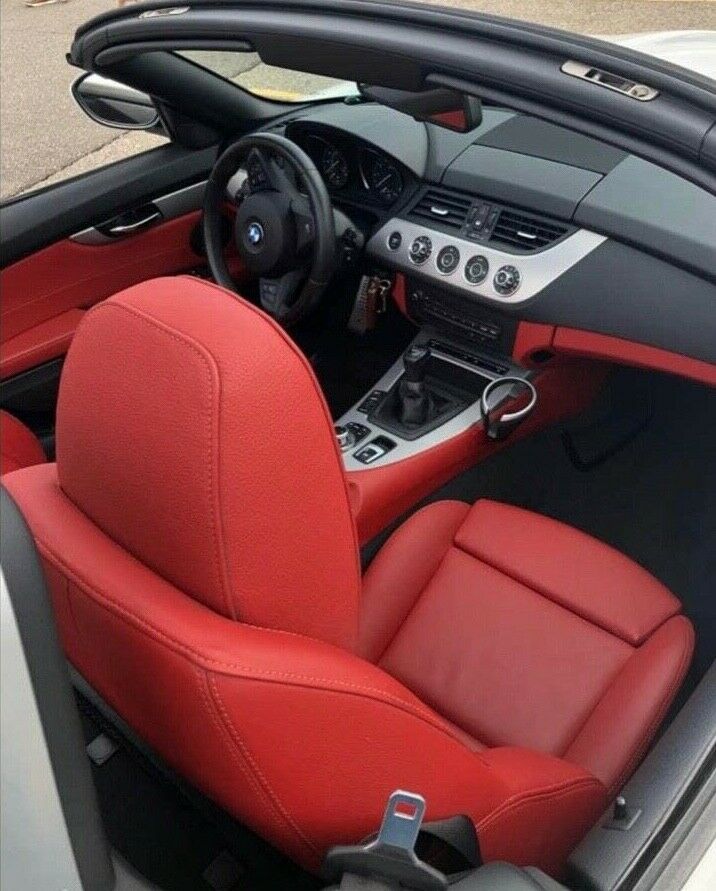 For sale is my 2011 E89 BMW Z4 Sdrive35i Hardtop convertible roadster

3.0 V6 Twin Turbo N54 motor

RWD

Color: Alpinweiss 3 – 300
W/
Red M interior

A few features this car has listed below

1CA Selection Cop Relevant Vehicles
1CB Co2 Content
1CD Brake Energy Regeneration B
216 Servotronic
248 Steering Wheel Heating
249 Multi-function For Steering Wheel

2VB Tyre Pressure Indicator
2VF Adaptiv M suspension A
302 Alarm System
319 Integrated Universal Remote Control
322 Comfort Access System
337 M Sport Package
430 Interior And Exterior Mirror Packa
431 Interior Rr Vw Mirror W Aut Anti-d
459 Seat Adjustm., Electr. W. Memory
481 Sport Seats F Driver/front Passenger
488 Lumbar Support Driver/front Passenger
493 Storage Compartment Package
494 Seat Heating F Driver/front Passenger

100% stock

For tuners, This car can make great power either with Fbo or a big Single turbo conversion, these can make upwards of 1000hp on the stock motor

Car has potential to be a cruiser or a full on race car if wanted

M series sport package

Carbon fiber package

Manual transmission

Driven less then 5k miles a year

Was a BMW show car when purchased by the first owner.

Car is well kept, due to circumstances I will be selling a few cars

Clean title

Zero accidents

Serious buyer/inquiry only

Price is firm

PLEASE DO NOT WASTE MY TIME
IF YOU HAVE NOT RETRIEVED FUNDS BEFORE CLICKING BUY IT NOW, I AM RELISTING THIS VEHICLE DUE TO THIS EXPERIENCE.
FIRST PERSON WITH CASH IN HAND OR CERTIFIED CHECK WILL WIN THIS VEHICLE.

Is the E89 Z4 the answer to your dreams? I guess that depends. One could make an argument that it was less quirky than the E85 in its design, which moved closer to the SL-class with its folding hardtop. Performance from the N54 is stout; owning a E82 and E46 at the same time, the driving experience is very different, but the numbers don't lie – on the fly, the N54 is the equal of the S54 in most normal driving situations. It even makes nice sounds. Is this the one to get? Well, I guess that depends on a lot of things. The photos seem pretty poor, though the Alpine White over red leather is a nice and unusual combination to see on these. But as we saw with the last BMW convertible I looked at, there are a lot of options in the mid 20s, including M3s. Want a smaller package? The 135i was available in a convertible as well, and you could get the 'is' power package and upgrades with a manual too. Mileage is certainly lower here and the wheels could be returned to stock relatively easily, but the presentation will need to be kicked up a few notches and the price would need to come down to make this one really appealing, I think.
-Carter