Warning!
This post is in our archives. Links in this post may have been updated to point to similar cars available to bid on eBay.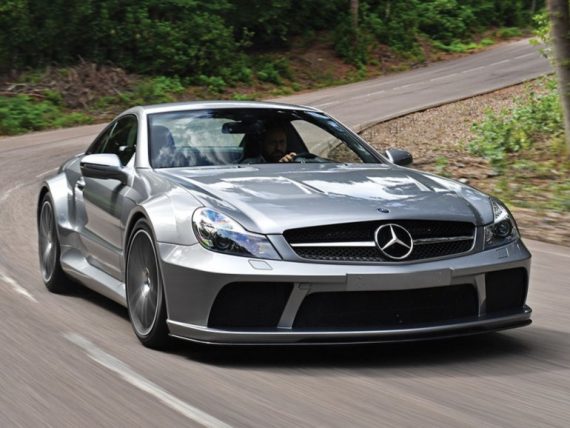 We live in a world where the show rarely matches the go. But when those do match up, it's a wonderful and almost certainly a very expensive thing. That's what the Mercedes-Benz SL65 AMG Black Series is: show, go and expensive. With an increased track width of 3.8 inches up front and 3.3 inches in back, 661 horsepower with 738 pound-feet of torque all wrapped up in a price tag of near $300,000, this thing is as bonkers as they come from Mercedes-AMG. So let's take a look at this SL65 Black Series across the pond.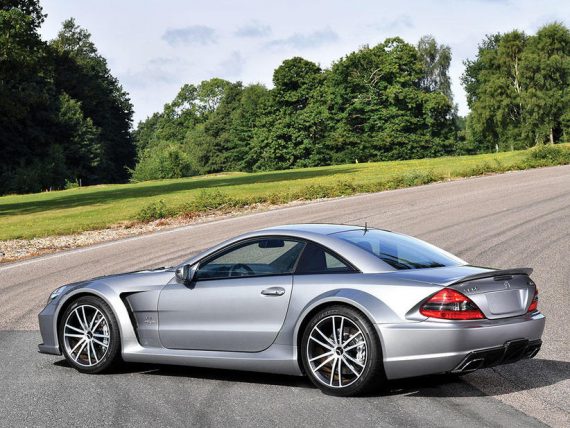 Year: 2011
Model: SL65 AMG Black Series
Engine: 6.0 liter biturbo V12
Transmission: 5-speed automatic
Mileage: 2,360 km (1,466 mi)
Price: Auction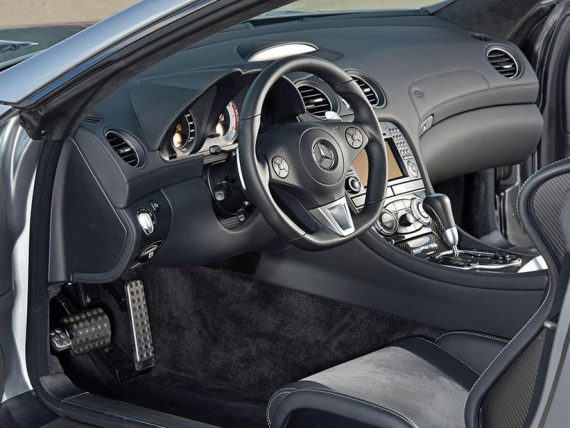 To be OFFERED AT AUCTION at RM Sotheby's London event, September 7, 2016.670 bhp, 5,980 cc SOHC V-12 engine with twin turbochargers, five-speed AMG Speedshift automatic transmission, four-link adjustable suspension with coil springs and shock absorbers and multilink adjustable rear suspension with coil springs and shock absorbers, and four-wheel disc brakes with ABS. Wheelbase: 2,560 mmOffered from the private collection of a Mercedes-Benz enthusiastOne of only 350 examples producedSingle ownership and just 2,360 kilometres from new; recently servicedA modern day AMG icon presented in flawless conditionIncredible twin-turbo V-12 performanceSince its early days of collaborating with Mercedes-Benz, AMG's products have developed a reputation for being exceptionally powerful and ideal for rocketing down the Autobahn at exceptionally high speeds. For the petrolhead executive looking for rapid transit in style, there could be no better option than an AMG-powered Mercedes-Benz. At the top of the AMG range was the SL 65 AMG. With a hand-built, twin-turbo V-12 engine and a cabin awash in leather and just about every automotive luxury one could imagine, it was the perfect balance of horsepower and comfort. However, AMG's engineers had more tricks up their sleeves for those looking for even more power. If the 'standard' SL 65 AMG was Dr Jekyll, the Black Series edition would be Mr Hyde. Mercedes-Benz and AMG stripped the car of its usual luxury necessities and ratcheted up the intensity of the car as much as possible. The only parts it shared with the SL65 AMG were the doors and the side mirrors. The hardtop was replaced with a fixed roof, and a massive rear wing was fitted to the back of the car. All body panels were replaced with new carbon-fibre–reinforced plastic panels. These huge fenders made the Black Series an incredible 4.5 inches wider at the front and 4.1 inches wider at the rear, offering a much more menacing stance. In European specification, the SL 65 Black Series shed 340 pounds over the SL 65 AMG through the prolific use of carbon fibre, removing the side airbags and the standard electronic braking system, and fitting lightweight racing seats. Lurking under the Black Series' bonnet is a 6.0-litre twin-turbocharged V-12 that produces an incredible 661 brake horsepower and a massive 738 foot-pounds of torque, making it the most powerful Mercedes-Benz ever produced at the time, 57 brake horsepower over the standard SL 65 AMG, also thanks to slightly larger turbochargers. Mercedes-Benz estimated the car's 0–62 mph time to be 3.8 seconds, and while the top speed is electronically limited to 199 mph, it could undoubtedly go much faster than that if unrestricted. Offered from single ownership, this SL 65 AMG Black Series was delivered new to Italy, where it was purchased by its current owner, an avid collector of the finest Mercedes-Benz and AMG products. Finished in Paladium Silver with a Black Nappa interior in leather and Alcantara, it has remained in his collection ever since, accumulating just 2,360 kilometres from new. Following a recent service, it remains ready for the open road or for track-day outings.With only 350 examples built worldwide, these cars are seldom seen and have already proven to be highly desirable to collectors not only for their rarity, but also for their phenomenal performance. Presented here as a virtually as-new example, this Black Series would be an exciting addition to the stable of even the most crazed horsepower junkies. To view this car and others currently consigned to this auction, please visit the RM website at rmsothebys.com/.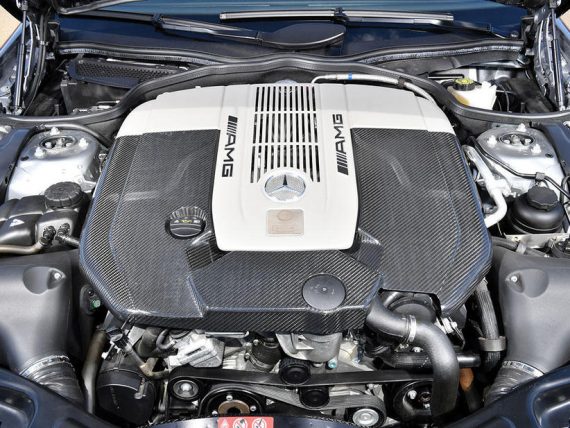 The reason I chose to feature this car over a North American-spec Black Series is because they managed to make it even better because well, the grass is always greener. AMG figured out how to slice off another 340 pounds of the vehicles weight by deleting the side airbags, swapping out the door panels with carbon fiber and using one-piece carbon fiber seats instead of the watered down seats the North American versions got. AMG says this car will do 60 mph in 3.8 seconds officially but I'm willing to wager that you might be able to slice a few tenths off that time thanks to a conservative spec-sheet report and some warm 325/30 ZR-20 tires.
So what is this sinister thing going to run you? Well, the Black Series cars hold their value extremely well compared to the regular SL65 AMG. A non-Black Series 2011 SL65 will set you back about $100,000 — probably a little less. This car? I'd guess it's going to run well over $200,000 and wouldn't be surprised if it heads towards $250,000.
-Andrew