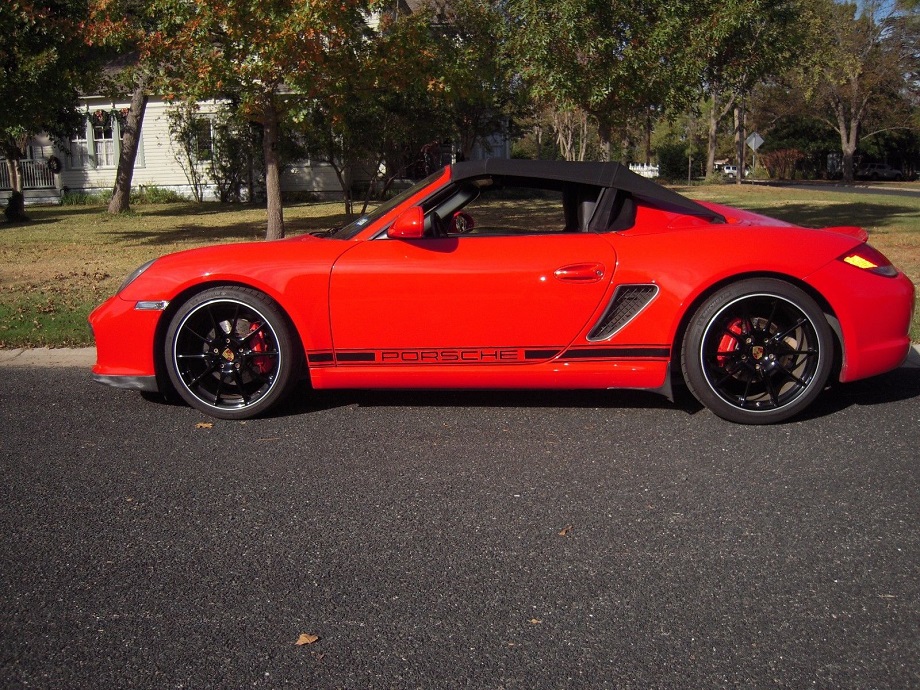 I write-up a lot of Porsches, but very rarely post about the Boxster. And most of those very infrequent examples are of the Boxster Spyder. So it probably shouldn't come as a surprise that this Boxster post also is a Spyder.
Given that I actually am a big fan of the roadster genre it's a little strange that I don't feature the Boxster more often. After all, I own a 2-seat convertible and I love it. These are cars that tend to be light and nimble, almost always rear-wheel drive and with a manual transmission. And while they rarely have been the most powerful cars on the market there's typically enough power on tap to get some serious enjoyment out of it.
The Boxster, being a Porsche, has long been one of the more luxurious roadsters on the market. It's also suffered seemingly endless criticism for basically being not as good as a 911. Whether it was the nature of the car or simply a function of purposeful decision-making by those at Porsche, the early models probably could have been sportier. Over time those criticisms either have dwindled as the Boxster was made a better and more powerful car or they shifted to the Cayman where the "not as good as a 911" remarks make more sense.
The Spyder, released by Porsche for the 2011 model year, sought to solve most of the criticisms through the tried-and-true performance method: remove weight (a 176 pound reduction) and add power (up to 320 hp, 10 more than the Boxster S). In a roadster this is an especially important formula since the entire experience was to center on no frills sporting from the outset. The Spyder does that very well.
Here we have one of the rarely seen color options: a Guards Red 2011 Porsche Boxster Spyder, located in Texas, with 50,391 miles on it.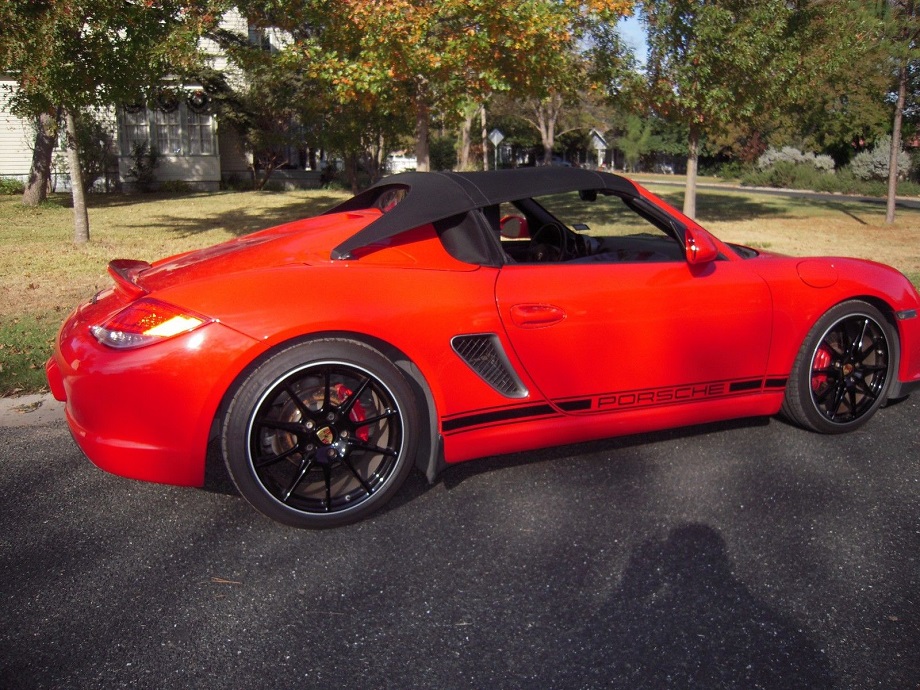 Year: 2011
Model: Boxster Spyder
Engine: 3.4 liter flat-6
Transmission: 6-speed manual
Mileage: 50,391 mi
Price: Auction ($45,986 Buy It Now)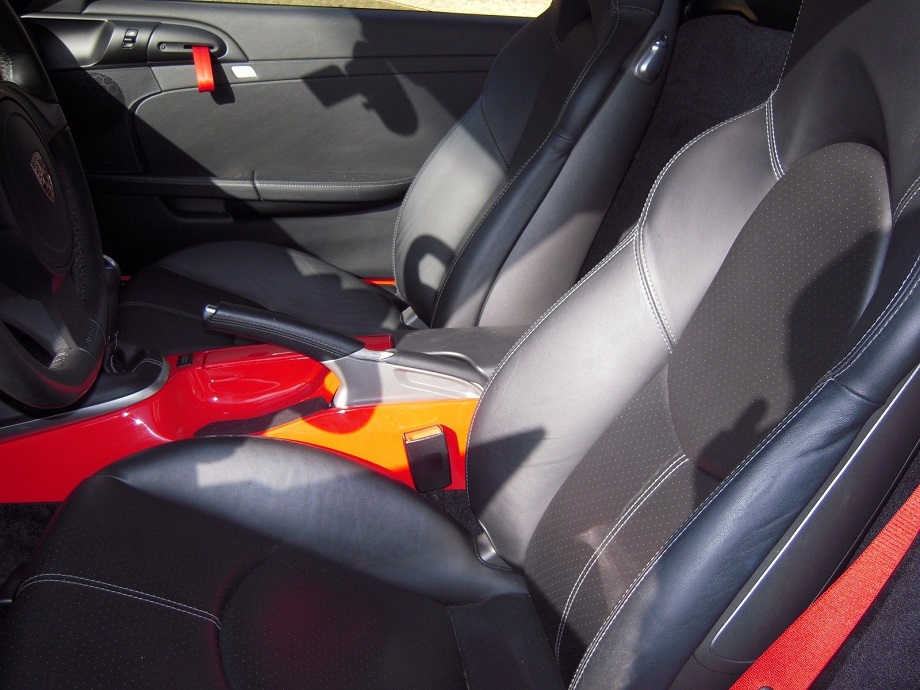 I am listing my 2011 Porsche Boxster Spyder for sale-something I never expected to do. A friend just offered to sell a 2004 Porsche 911 Anniversary Edition low mileage queen from his Father's estate. So, I am anxiously listing my beloved near perfect Spyder on the chance I may be able to acquire my most other cherished car- the 2004 AE.

If you are viewing this listing, I don't need to tell you about the Boxster Spyder- you already know. About 890 Boxster Spyders were imported to the US in 2011-2012. They were designed for the Porsche enthusiast that wanted the minimal
accessories and the most performance. And the Boxster Spyder delivers.

There is not enough space in this listing to describe the driving experience in this car. This is the first water cooled Porsche I have owner and it has made me a believer. The options on the car are a factory short shifter, black painted wheels, Automatic Climate Control, Sound Package Plus, Sport seats, and PSM.

The condition of the car is near perfect.

If you have any questions, please contact me at 512-635-5832.
Thanks for viewing my listing.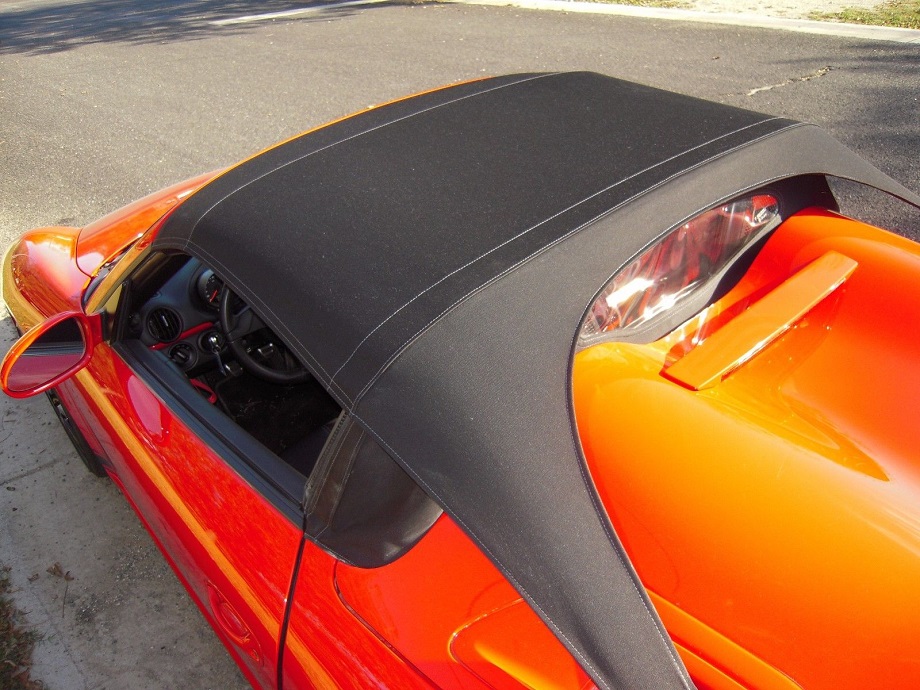 I see the Spyder in Guards Red so infrequently that I had forgotten the color was even available. They almost all seem to be silver, white, or black so when one comes along in any other color, but especially in a Porsche mainstay like Guards Red, then we must take notice. Even though the mileage on this Spyder is higher than what we typically see the condition still looks good. The Guards Red paint certainly has retained its pop and it should stand out nicely in any crowd. We don't see much of the interior, but the seats look in pretty good shape. They're sport seats, which is nice, but not the full-bucket seats that were available. This one also had the A/C and radio options selected so the weight savings won't be quite as great as they could be, but there's still a nice reduction over other Boxsters.
We aren't told much about its history so some inquiries will have to be made, but it looks good and even with 50K miles it's not an old car. Hopefully any and all questions can be answered by the seller. As someone who writes about 911s all the time the $46K asking price seems pretty great given the modern performance and precision these Spyders can provide. Given the higher mileage, perhaps it can even come down a little.
-Rob