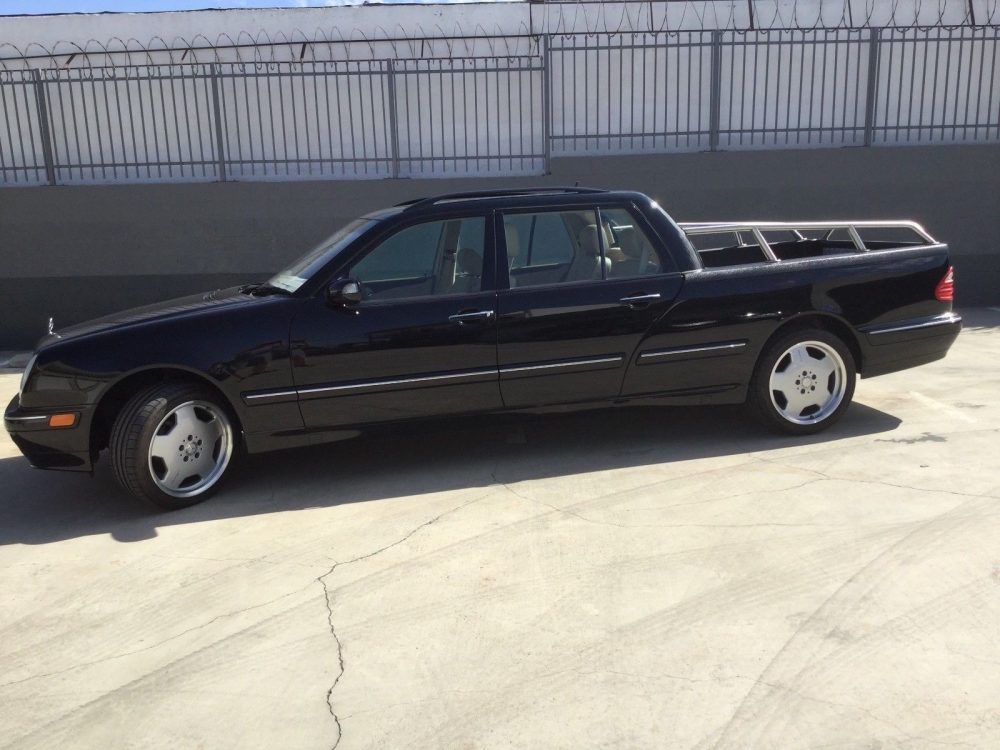 Oh, goody. It is tough to put into words how excited how I am for this one today. As you might have noticed, this is a 2000 Mercedes-Benz E320 "Pickup Truck". This job was done by the custom builders at Binz, a company in Germany that produces work on par with that of the Mercedes-Benz factory. I've actually looked at one of their creations before, but none as clean at this one today. What is interesting is that this W210 started life as a E320 estate and then was converted to the pickup. The amazing thing is that Binz just didn't slap a bed on this thing and call it a day, they actually went above and beyond on every single detail. Despite being built in Germany, this thing is actually for sale on US soil in California. So let us dig into this sedan with some extra cargo capacity.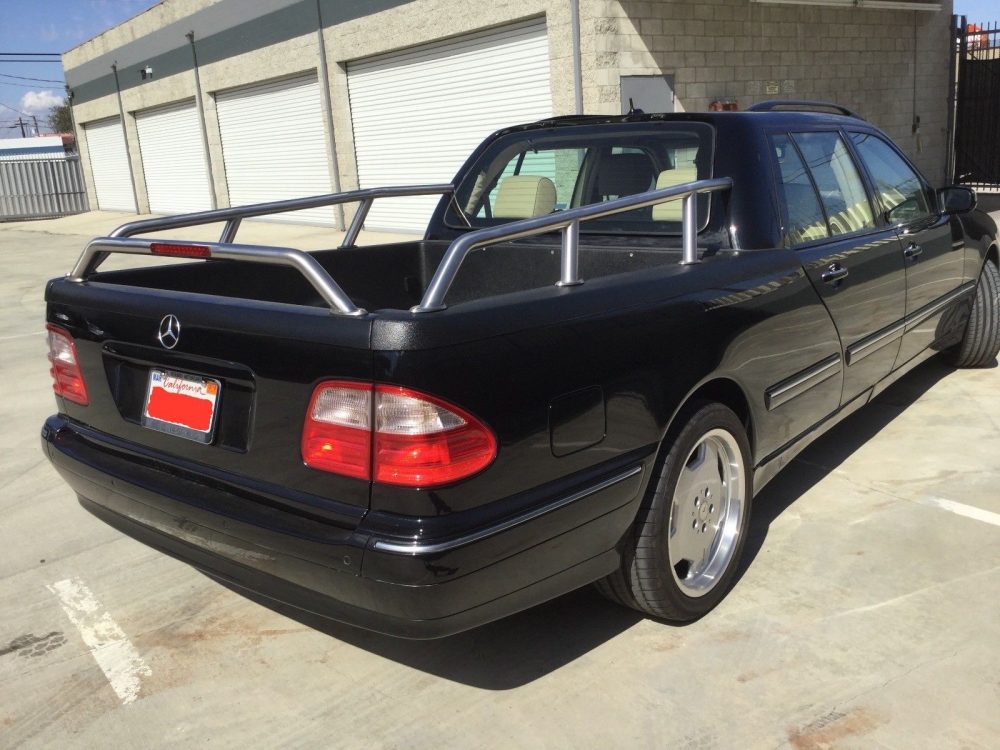 Year: 2000
Model: E320 'Pickup Truck'
Engine: 3.2 liter V6
Transmission: 5-speed automatic
Mileage: 20,990 mi
Price: Reserve Auction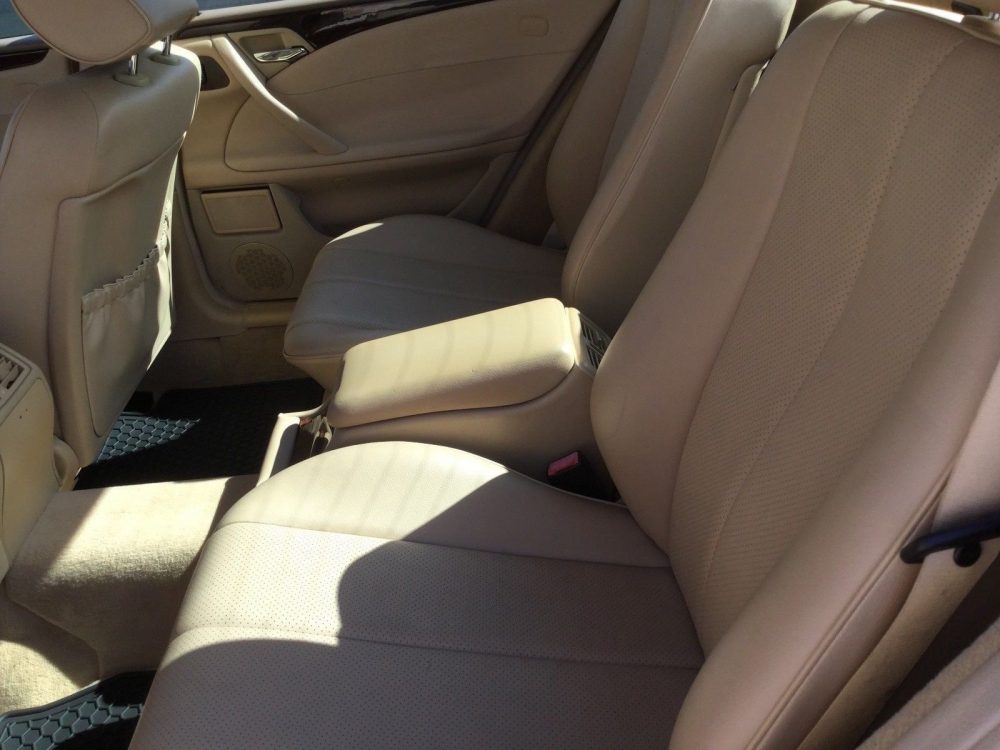 This Mercedes pick up was built at the Mercedes Benz and Binz factories in Stuttgart. It has all the conveniences of a Mercedes E Class and the utility of a pick up truck. It is fully loaded with Parktronic, MB phone, COMAND/NAVI, power reclining rear seats, rear console mini refrigerator, roof rails, aluminum diamond plate bed and LED lighting in the bed rails. Over $49,000 alone spent on the conversion in 2000.
This is truly a unique factory, hand-built Mercedes with the highest build quality. The attention to detail and craftmanship is simply unsurpassed. Here is a chance for the most particular buyer to own this unique, factory-converted Mercedes Benz pick up truck. Don't miss this opportunity.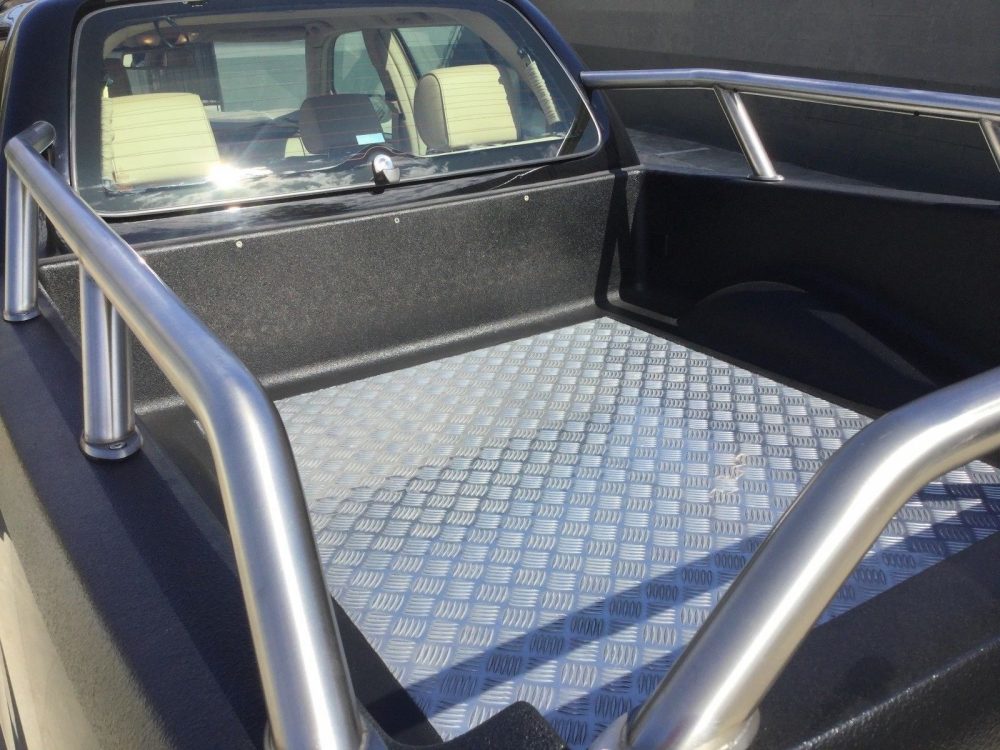 Lets start on the outside. The wheelbase looks like it was lengthened by at least three feet and an entire custom body panel was made (along with custom trim) to perfectly match the rest of the car. The rear tailgate looks like it is the bottom half of an estate hatch but I'm sure there was some custom work that had to be done to make a perfect fit with the bed. As for that bed, it looks really well done. I'm not a giant fan of the diamond plating and the stainless steel bars on the sides of the bed, but I trust Binz on this one for what is best for building one of these. Just to top it off, it looks like the reused hatch glass from the estate to fit it perfectly in the rear window. Just another cool detail to try to keep it as OEM as possible.
Now inside is where this really gets interesting. It's fairly similar to any other W210 up front, but the back seats are where they had some fun. They took two more front seats and a front center console and added them into the back seats to create a captain's chair setup instead of the normal bench seat you would get in a W210. Even more, that second center console is now a mini-refrigerator of all things. Totally not needed, but again, who I am to argue?
As for price? I have no clue. This is as unique a W210 I will probably ever see and the craftsmanship is there to match. The seller says this conversion cost $50,000 back in 2000 and I don't argue that one bit seeing as how much custom work needed to be done. But what is it worth today? I guess it depends on how many people want it. It's not like you can just pull a number out of thin air because to a lot of people this thing has no value because it is really long and what good is a W210 pickup truck anyway? Others might look at it as a rare collectible that might be a one-of-one piece. The 21,000 miles is a good sign for this thing and the overall condition looks great. But really? What problem does it solve and what use could you possibly need it for? I will be watching the end of this auction really close.
– Andrew