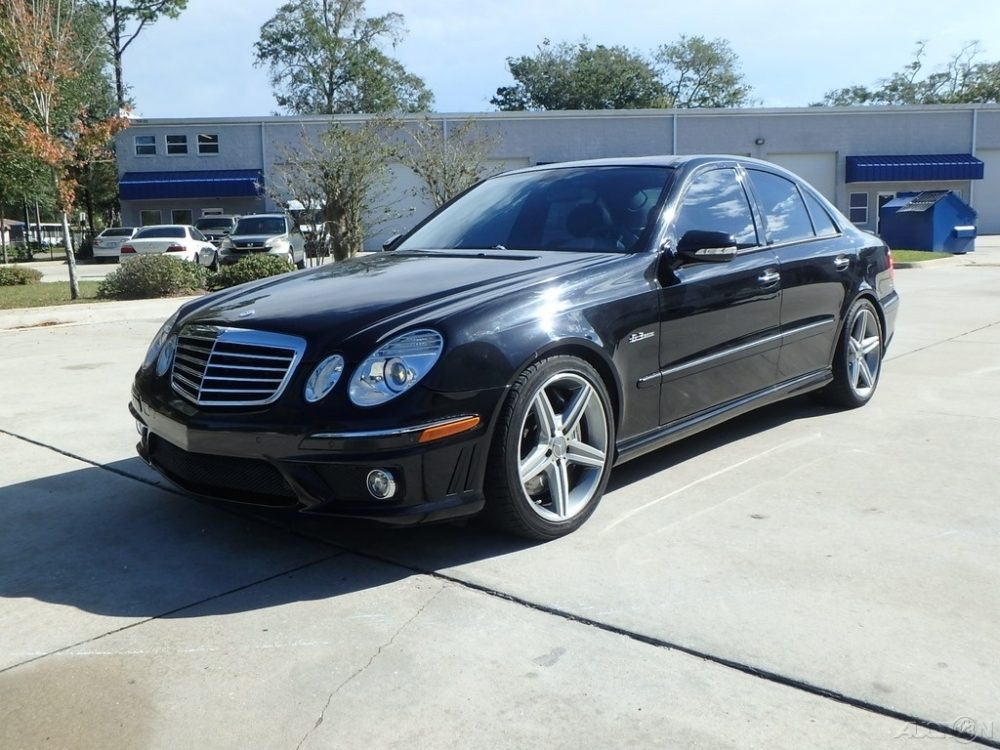 Now that everyone is in holiday shopping mode and searching diligently for a good deal, I'd thought I'd throw this one out there. This is a 2007 Mercedes-Benz E63 AMG for $12,000. No, it isn't smashed in the rear and you just can't see it like some tricks some other eBay auctions try to pull. This is a perfectly functioning 6.2 liter V8 monster that normally trades around the $20,000 mark. Yes, it is $12,000 for a reason, but the pluses for this car might just outweigh the minuses. Let me explain.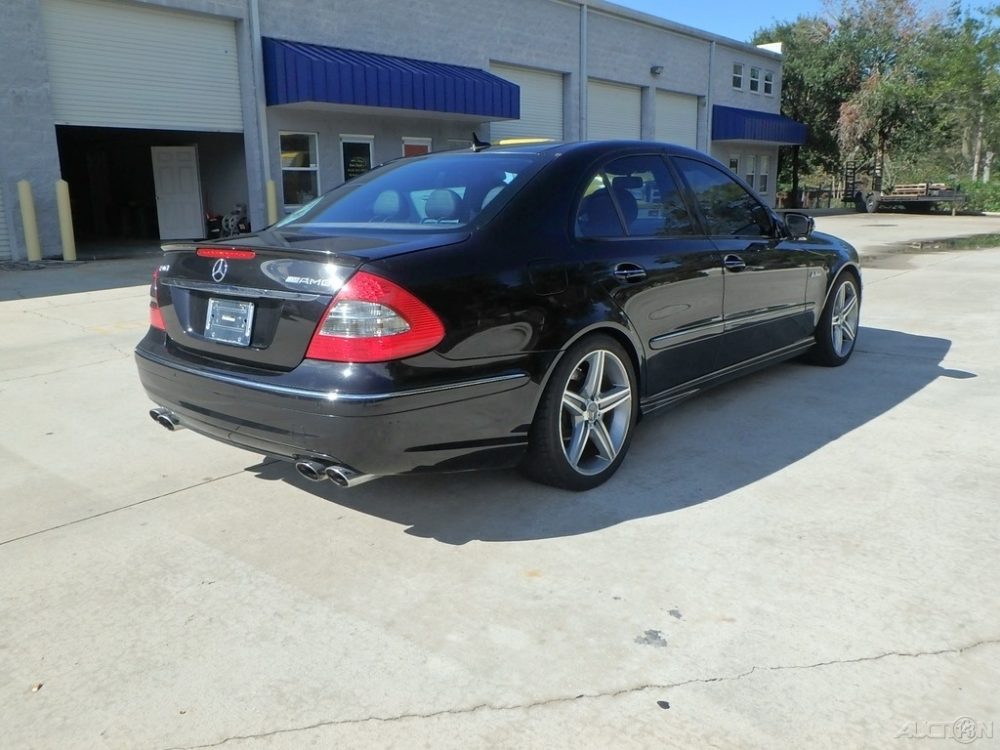 Year: 2007
Model: E63
Engine: 6.2 liter V8
Transmission: 7-speed automatic
Mileage: 124,076 mi
Price: Buy It Now $11,950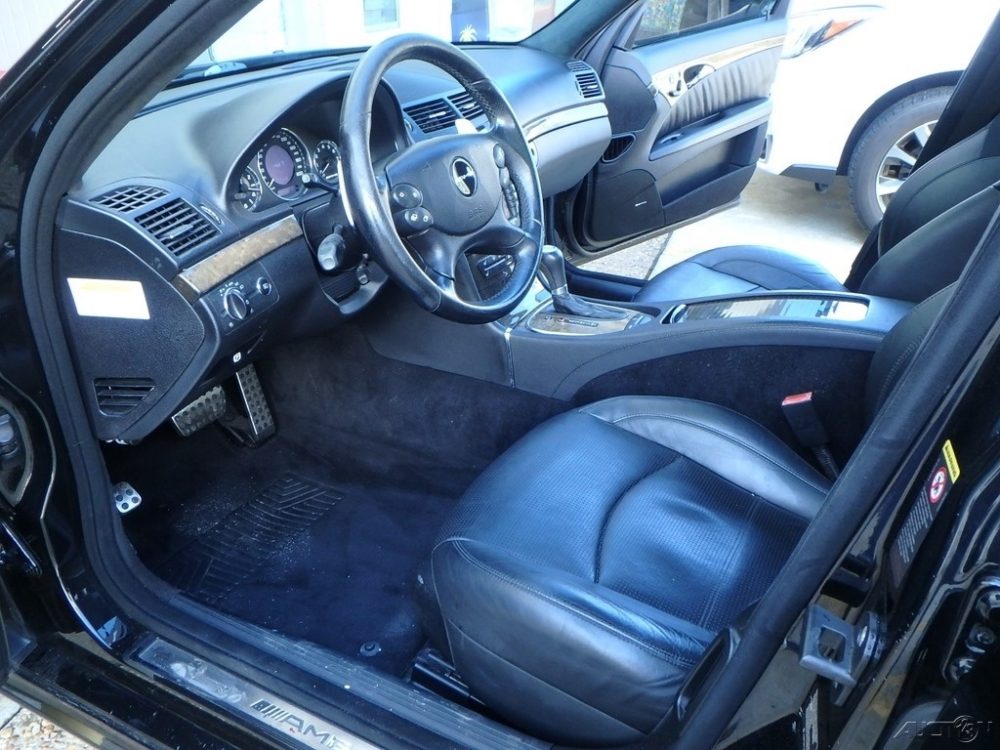 WHEELS

FACTORY 18 INCH ALLOY AMG WHEELS

TIRES

70% FRONT TIRES

70% REAR TIRES

MATCHING GOODYEAR TIRES

VEHICLE DESCRIPTION

(WE WILL STATE OUR OPINION OF THIS VEHICLES CONDITION AND OPERATION, THIS IS ONLY OUR OPINION!)

THIS IS A 2007 MERCEDES AMG E63 SEDAN, ONLY 124K MILES, IT HAS THE 507 HP 6.3 LITER V8 ENGINE, CARFAX INDICATES AN EXCELLENT SERVICE HISTORY, THIS AMG 63 HAS HAD THE CAMSHAFTS AND TIMING SYSTEM UPDATED AND REPLACED AT 6K MILES, THIS IS A KNOWN WEAK POINT ON THE AMG 63 SERIES ENGINES AND THIS ONE HAS HAD THIS EXPENSIVE ($12K-$14K) SERVICE PERFORMED AT A MERCEDES DEALER, THIS IS A REAL AMG NOT A CLONE, AMG ENGINES ARE HAND BUILT BY ONE AMG MECHANIC AND THEN SIGNED BY THE PERSON THAT BUILT THE ENGINE, LOADED WITH AUTOMATIC TRANSMISSION WITH STEERING MOUNTED PADDLE SHIFTERS, PI PKG, PII PKG, SPECIAL ORDER BLACK PREMIUM LEATHER, AMG COUNTOUR SEATS, SPORT SUSPENSION WITH ELECTRONIC ADJUSTABLE DAMPENING SYSTEM, POWER GLASS PANORAMIC SUNROOF PANELS, NAVIGATION SYSTEM, GREAT SOUNDING OPTIONAL HARMON KARDON LOGIC 7 SURROUND SOUND AM FM CD STEREO SYSTEM WITH CD CHANGER AND SIRIUS SATELLITE RADIO, REAR SPOILER, XENON ADAPTIVE HEADLIGHTS WITH HEADLIGHT WASHER SYSTEM, FOG LAMPS, POWER DRIVER AND PASSENGER SEATS, MEMORY PKG, INTERIOR LIGHTING PKG, TILT WHEEL, CRUISE CONTROL, KEYLESS START AND ENTRY SYSTEM "KEYLESS GO", HEATED AND VENTALITED FRONT SEATS, POWER TRUNK CLOSE AND OPENING, PARKTRONIC SYSTEM, ANTI LOCK BRAKES, TRACTION CONTROL, PICTURED IN PHOTOS ARE PICS OF THE CARFAX REPORT AND LIST OF INSTALLED OPTIONS, ALSO COPY OF MSRP WHICH WAS OVER $93,705

EXTERIOR IS CLEAN, ONE GREAT LOOKING COLOR COMBINATION RARE BLACK EXTERIOR WITH BLACK LEATHER INTERIOR, EXTERIOR COLOR IS OBSIDIAN BLACK WHICH IS A RICH BLACK METALLIC COLOR PAINT, ONE OF THE BEST LOOKING BLACK PAINTS ON THE MARKET, NO RUST, NO DAMAGE, THIS IS ONE SHARP LOOKING AMG, HAS TYPCIAL NICKS AND SCRATCHES FROM AGE AND USE, VEHICLE HAS BEEN WELL CARED FOR AND GARAGE KEPT, PAINT SHINES LIKE NEW

INTERIOR IS CLEAN, LOOKS TO HAVE BEEN WELL CARED FOR, NO RIPS OR TEARS, AMG SPORT SEATS ARE COMFORTABLE AND OFFER GREAT SUPPORT, INTERIOR QUALITY FIT FINISH AND STYLING IS SUPERIOR IN AMG BRANDED PRODUCTS

RUNS AND DRIVES GREAT, ENGINE RUNS GOOD AND TRANSMISSION SHIFTS SMOOTH, NO WARNING LIGHTS ILLUMINATED, ALL AMG ENGINES ARE HAND BUILT AND PRECISION MADE CREATING THE ULTIMATE PURE PERFORMANCE ENGINE, WITH JUST ONE PERSON RESPONSIBLE FOR BUILDING THE ENGINE FROM START TO FINISH AND THEN THAT SPECIALIST SIGNS THEIR NAME TO THE PLAQUE STAMPED ON THE ENGINE, ONCE YOU DRIVE AN AMG MERCEDES YOU WILL BE HOOKED AS THEY ARE PRECISION PERFORMANCE AND ONE AWESOME DRIVING VEHICLE, BY FAR ONE OF MY FAVORITE VEHICLES TO DRIVE, PRESSING THE THROTTLE ON AN AMG PERFORMANCE VEHICLE WILL GIVE YOU THE THRILL AND SMILE OF A LIFETIME, THE AIR SUSPENSION ON THIS VEHICLE IS WORKING PROPERLY AND VEHICLE WAS JUST SERVICED AND READY FOR TRIP HOME

LOOK! THE NADA BOOK VALUE IS $16,750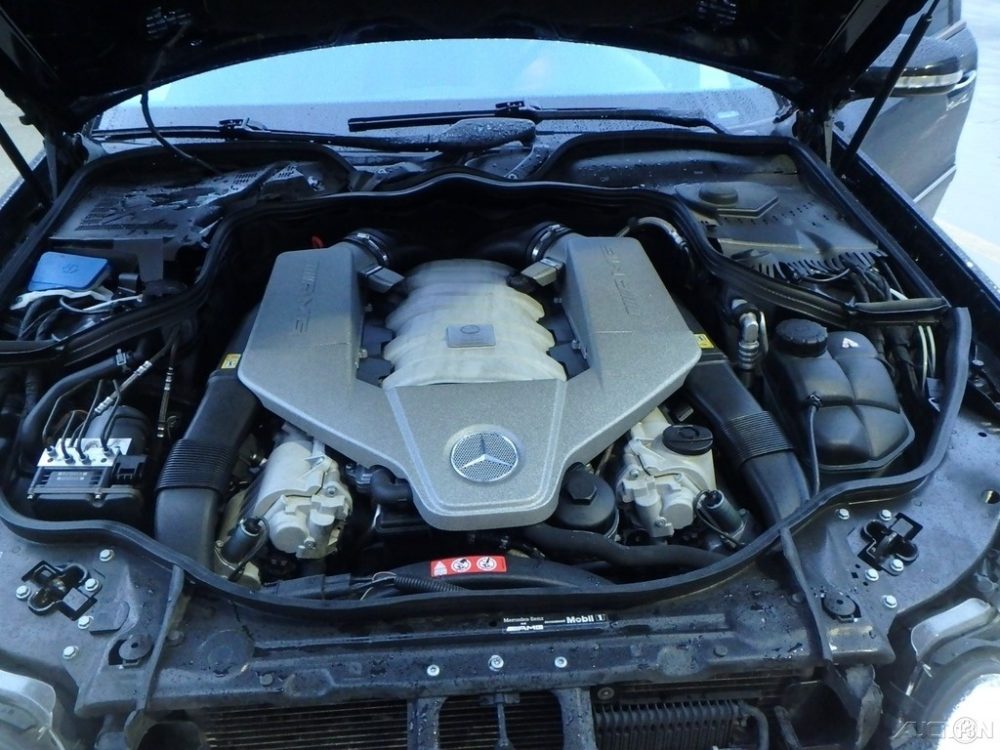 So this car is a classic good news/bad news example. Lets start with the good news. This car already had the infamous M156 headbolt issue fixed. That is great news because you don't need to worry about that $10,000 elephant in the room. You can drive in peace of mind knowing that you won't be waking up one day and having the dreaded "check coolant level" warning message then have your stomach drop. The other good news is that this car doesn't look half bad. I can't find any real major issues that I can see and everything looks well enough. Now the bad news. According to the paperwork disclosed, this car was in some type of rear end accident. It is kind of vague, but at least they are up front about it. Other things I noticed are the paint is in pretty poor shape with swirling and scratched, the interior has a tiny bit of wear, the steering wheel badge is aftermarket and the Comand system has some random lines running vertically through it. If you can live with all that, then not a huge deal.
So $12,000. Worth it? I'd say so. This is a really good way to get into a M156 car without a ton of money needed and still have fun. The headbolt job already being done is worth it alone to me over say a car in better condition without the accident. You can easily use this as a daily driver if you wish and not have to worry about it cosmetically that is if you can deal with the MPGs that the M156 returns. Otherwise, these cars aren't too bad to live in terms of reliability and maintenance. Yes, it is still a modern AMG car, but nothing insanely expensive. So if you save enough money doing all your shopping, how about this car under the tree for Xmas?
– Andrew