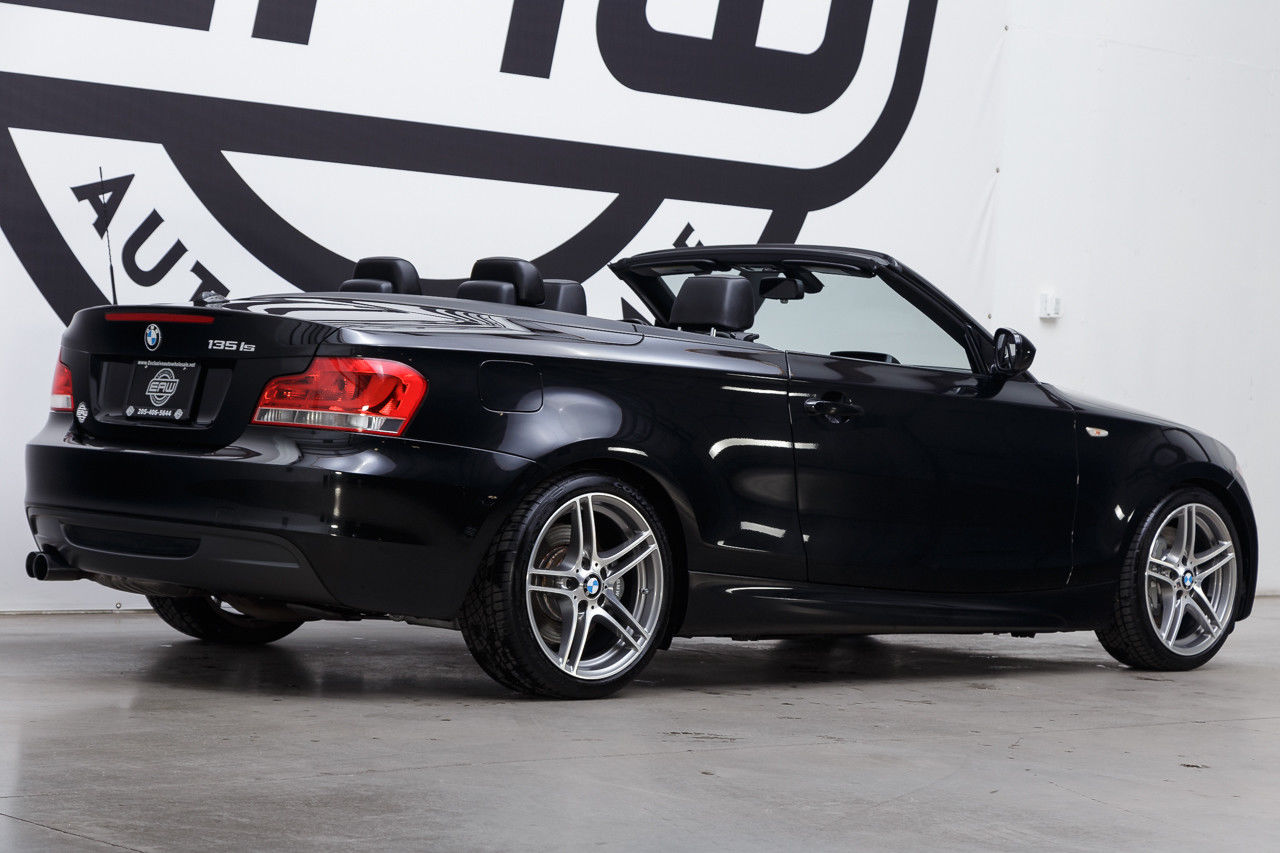 Recently, I've looked at two BMW 135i M-Sports. It's a bit easy to be confused by the monikers of various models over 135i production. All 135i models came with most of the sport features that you'd associate with what BMW traditionally had labeled "M-Sport" models, but in the case of the 135i the actual M-Sport name was only given to models with option code P337A, which gave you Style 261 wheels and an anthracite headliner. Making it even more confusing is that when you decode VINs on non-M-Sport models, the term M-Sport pops up in S704A – the suspension – of all 135is.
Ready to be more confused? For its last model year, the M-Sport was dropped and replaced by this model – the 135is denoted by code P7MFA. The 135is had few changes from previous models; outwardly, they are virtually identical to the prior year's M-Sport. Or, for that matter, they're basically identical to any other 135i. There are two ways to identify the 2013 outwardly; one is the single "s" added to the back, and the other is the wheels. Like the M-Sport, one main difference was the new S2NFA M Double Spoke Style 313 wheels shared with the 335is. While they were 19″ on the E9x, they were 18″ on the 1 and carried the same size 215/245 tires as the prior years. Dynamically, there was a small change. Still carrying the N55 single-turbo inline-6, the last model year got the bump in power that was optional on 2012s. The remapped ECU gave you 20 more horsepower and 17 lb.ft of torque – not a big gain, but a gain nonetheless.
So here's a 135is to consider, and since we've looked at Coupe 6-speeds the last few rounds, I went for a E88 Convertible equipped with the 7-speed DCT this time: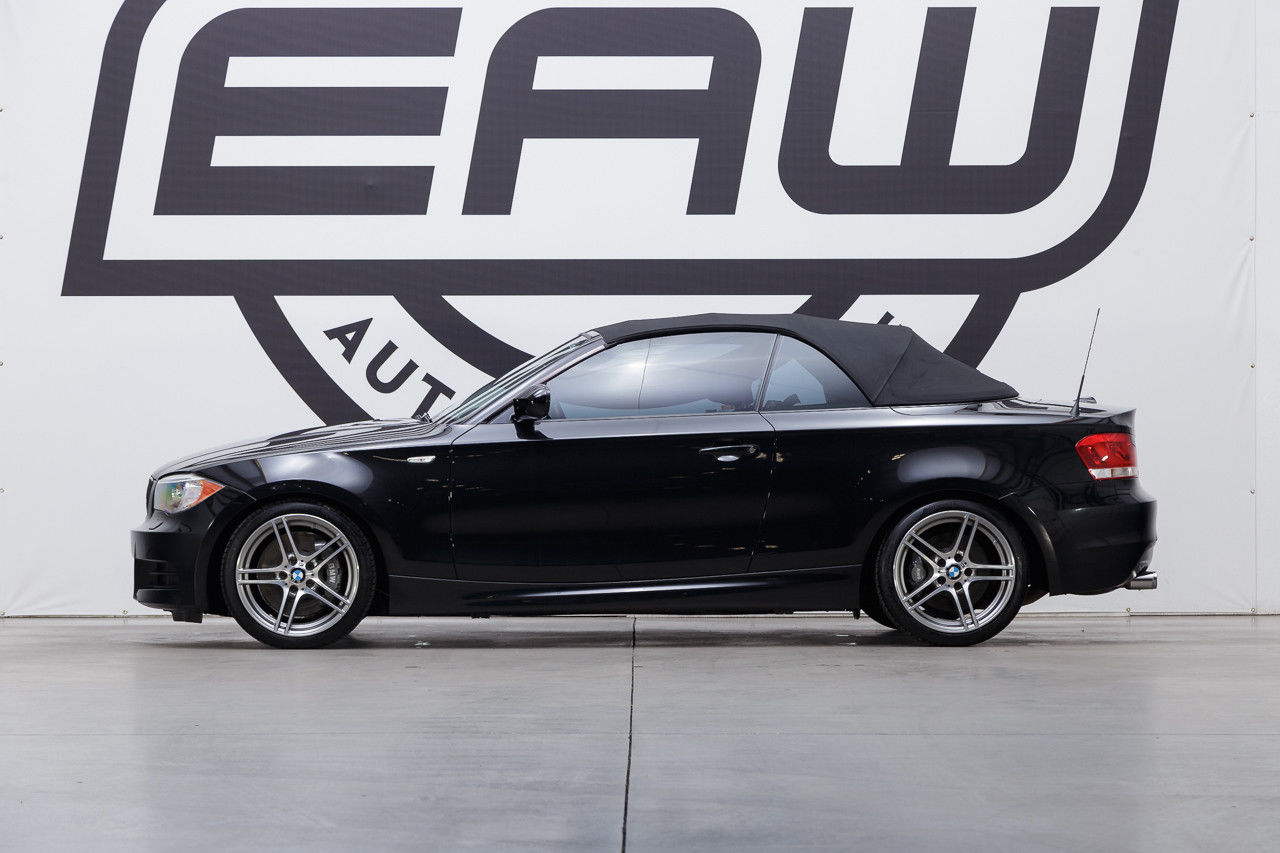 Year: 2013
Model: 135is
VIN: WBAUN7C54DVM27030
Engine: 3.0 liter turbocharged inline-6
Transmission: 7-speed dual-clutch automatic
Mileage: 60,026 mi
Price: $20,697 Buy It Now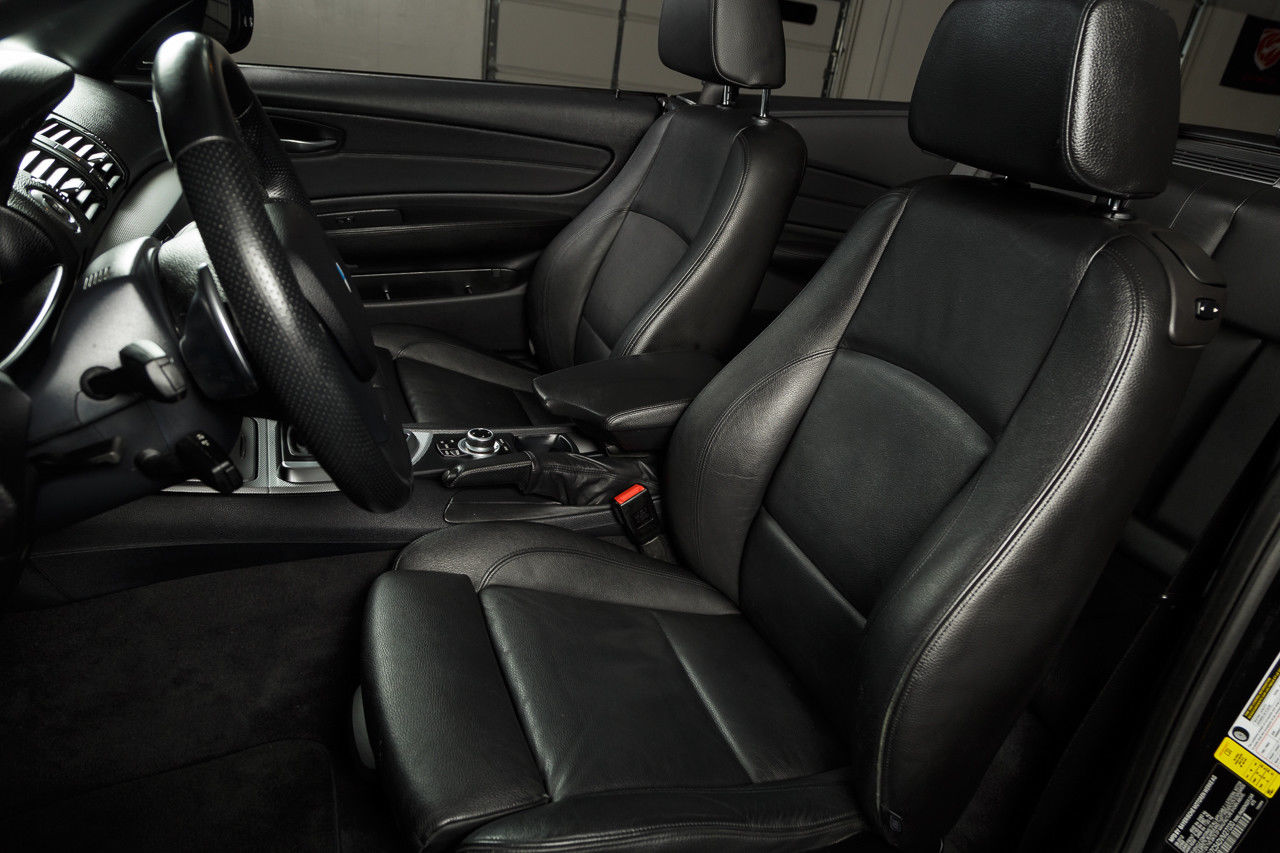 VERY NICE BMW 135iS CONVERTIBLE M-SPORT PACKAGE NAVIGATION LEATHER HEATED SEATS POWER TOP LOCAL ALABAMA CAR TRADED IN AT A NEW CAR STORE NON SMOKERS CAR VERY FUN TO DRIVE EXHAUST. CLEAN CARFAX CLEAN AUTOCHECK. IT'S THE RIGHT ONE. Visit Exclusive Auto Wholesale online at to see more pictures of this vehicle or call us at 866-276-7488 today to schedule your test drive WE ARE FULL DISCLOSURE & PRIDE OURSELVES IN DESCRIPTIONS AS OUR BUYERS ARE OFTEN OUT OF STATEOR BUYING ONLINE & ARE RELYING ON US TO DESCRIBE THE CARS ACCURATELY TO GIVE THEM THE CONFIDENCE THEY NEED TO BUY CARS FROM US BASED ON THE PICTURES WE PROVIDE & THE DESCRIPTIONS WE WRITE. WE ARE NOT PERFECT WE ARE GONNA MISS SOMETHING MINOR HERE & THERE BUT WE FOCUS ON BEING 100% PRECISE & ACCURATE. WE ARE LOOKING FOR LIFE LONG RELATIONSHIPS TO BE BIRTHED FROM EACH & EVERY SINGLE CAR DEAL. WERE JUST A FEW NORMAL LAID BACK GUYS WHO GET PAID TO DO WHAT WE LOVE BUY & SELL CARS OVER THE INTERNET. AND WE GET TO PLAY WITH SOME REALLY COOL TOYS WHILE DOING IT!! ALL TRANSACTIONS ARE SUBJECT TO A $499.00 DOC FEE PLUS TAX & TITLE TRADE INS ARE WELCOMED. WE LOOK FORWARD TO MEETING YOU & WE ARE BEYOND BLESSED TO HAVE THE OPPORTUNITY BY HELPING YOU GET THE CAR OF YOU'VE BEEN DREAMING OF!!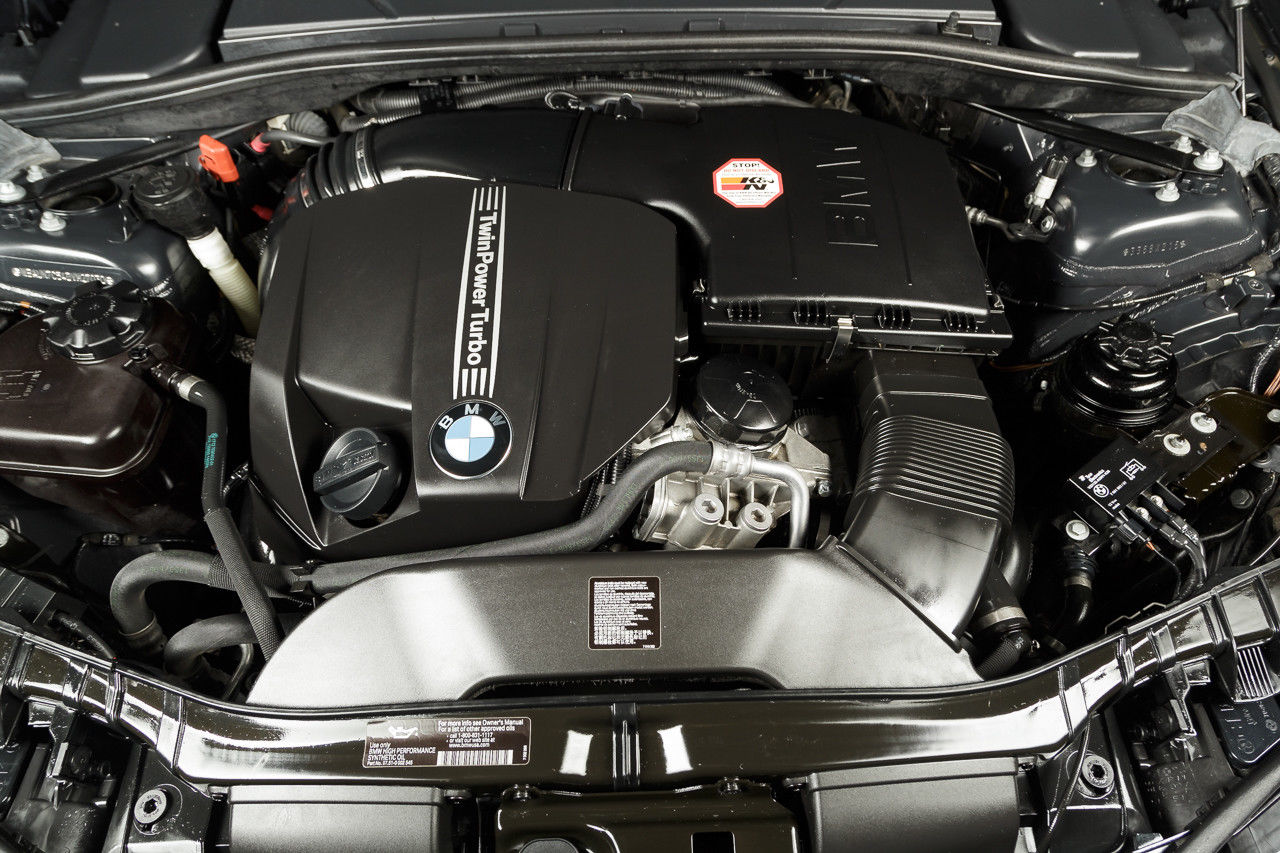 Presented in Black Sapphire Metallic (475) with Black Boston leather (LWSW), this 135is looks quite a bit more menacing than the prior two I've looked at. Miles are lower and condition seems to be really good overall. This car has the optional iDrive with Navigation, auto dimming mirrors, power seats with lumbar support, digital compass mirror, voice control, Harman Kardon, and a few other goodies. It also appears that it was "enthusiast" owned, since there's a K&N sticker on the air cleaner box and it appears to be wearing the optional M Performance exhaust (which I don't believe was standard on the 135is, and is denoted by the staggered polished tips). They've also added what may be BMW Performance black grills.
All in all, this is a special little convertible. Is it worth more than a 335is Convertible? I'm not sure it is. The 335is has the benefit of slightly sharper looks, more rear seat room and that slick folding hard top, and you can get one for about the same money as this car. I found a 2011 with 20,000 fewer miles for close to the same price, for example. The 135is is a bit more hard to find than the 335is, and a manual would likely be preferable to most. But key would be a PPI on any of these cars over mileage and price, so find one that's well cared for and you should have a fun driver!
-Carter