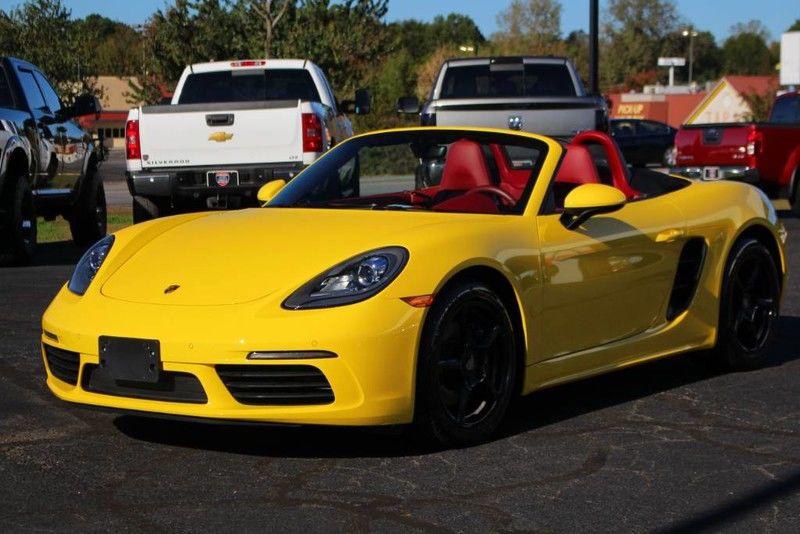 I keep coming back to this 2017 Porsche 718 Boxster. It's very eye-catching. I like eye-catching. It's pretty new so still looks in nice shape and the price, while probably not really discounted enough relative to new, isn't too bad. You get an outstanding open-roof performance car for not a ton of money. As someone who's always looking at 911s that's a nice thing to see.
But the reason I keep coming back to it and why I'm just now posting it both stem from its eye-catching nature. I love a bright red interior; I love a bright yellow exterior. Combine them and…I'm not so sure. Bright colors always are walking a fine line between exciting and garish. For me this one crosses that line and I don't know that it works. But that line is highly subjective. For some a bright yellow car always will seem overly showy no matter what; for others it works just fine. So while this may not work for me, it might work for you. There's no doubt it'll turn heads.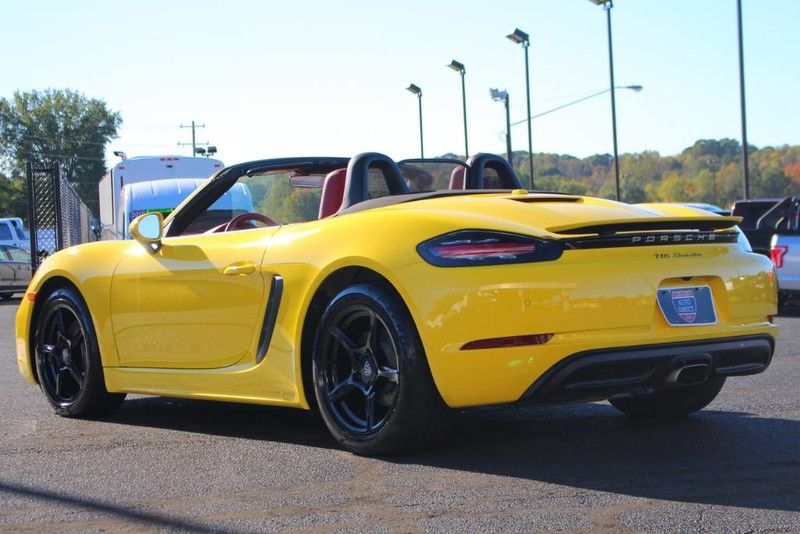 Year: 2017
Model: 718 Boxster
VIN: WP0CA2A81HS220631
Engine: 2.0 liter turbocharged boxer-4
Transmission: 6-speed manual
Mileage: 6,303 mi
Price: $53,599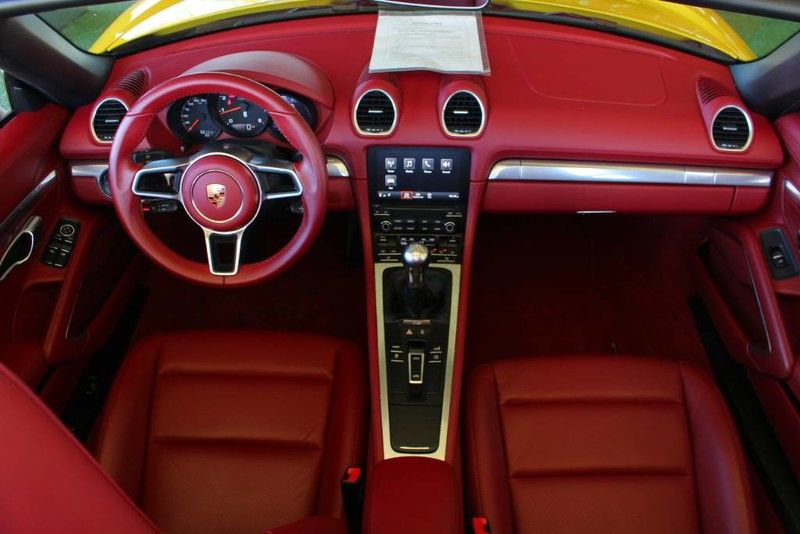 2017 Porsche 718 Boxster
718 Boxster 2-Door Convertible Coupe
6-Speed Manual RWD
2.0L Turbocharged
Red Leather Interior
Navigation
Back-up Camera
Dual Climate Control
Dual Heated Seats
Power Convertible Top
Traction Control
Hands-Free Calling
Keyless Entry
Panic Alarm
18″ Wheels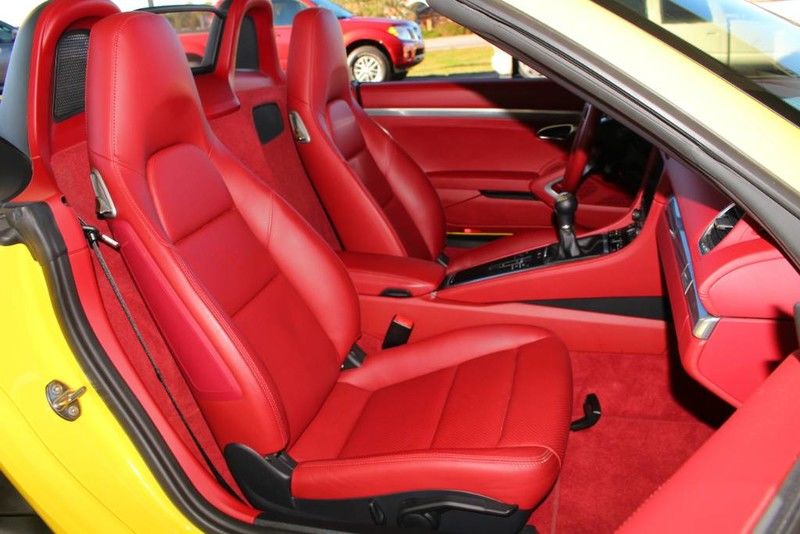 I believe this is the first of the new 718 Porsches I have featured. Like with the 911 all now are turbocharged, in this case utilizing a compact 2.0 liter boxer-4 to send 300 hp to the rear wheels through a 6-speed manual transmission. This isn't the higher horsepower Boxster S, but the 300 horses do a well enough job of scooting things along. Like its predecessor, the Boxster's forte is its driving dynamics paired to that open roof. The 911 receives most of the Porsche accolades for very good reason, but if I wanted a Porsche for top-down driving I think I'd only consider a Boxster.
Other than the flashy colors this Boxster is pretty standard. There aren't a bunch of options added in to inflate the price and that's somewhat reflected in the $54K asking price we see attached to it now. As I noted above, I don't think that's quite enough of a discount relative to its $60,530 MSRP when new given that it already has 6,303 miles on it. A quick search shows that this Boxster was listed at a previous dealer for a hair under $50K previously and I wonder if this seller simply is trying for a quick flip. That $50K price seems much more what I'd expect and given the likely narrow market for a Boxster in these colors I think you should be able to get it for close to that.
-Rob