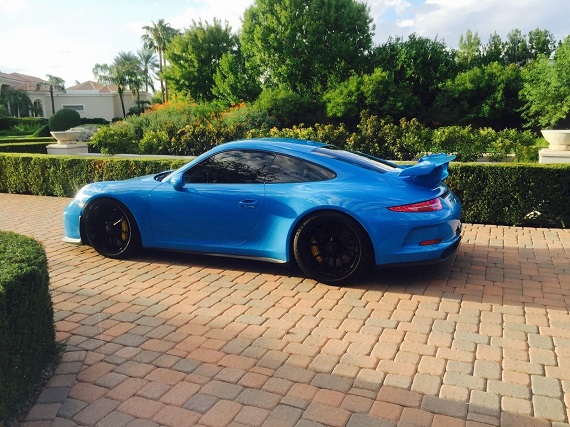 Every iteration of Porsche's 911 GT3 seems to push the boundaries on what we think is possible from a performance perspective from a road car. The GT3 RS then extends those boundaries even further, but usually with the sacrifice of some of the day-to-day usability. With each new model Porsche manages to produce more power from a seemingly confined package while increasing road-holding and other performance benchmarks, but with little apparent sacrifice. Even as a variety of jurisdictions develop increasingly more stringent emissions standards that make it seem impossible for cars such as these to continue to exist, let alone improve, the GT3 manages to do just that. And the example we see takes all of that exceptional Porsche engineering and wraps it in one of the best colors in the 911's long history. Here we have a paint-to-sample Mexico Blue 2014 Porsche 911 GT3, located in Arizona, with 3,200 miles on it.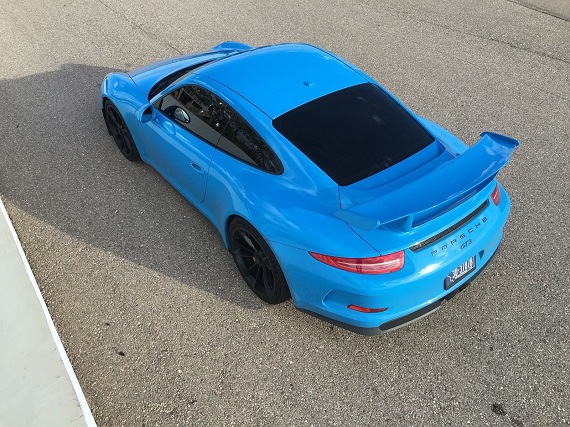 Year: 2014
Model: 911 GT3
Engine: 3.8 liter flat-6
Transmission: 7-speed automatic
Mileage: 3,200 mi
Price: $179,950 Buy It Now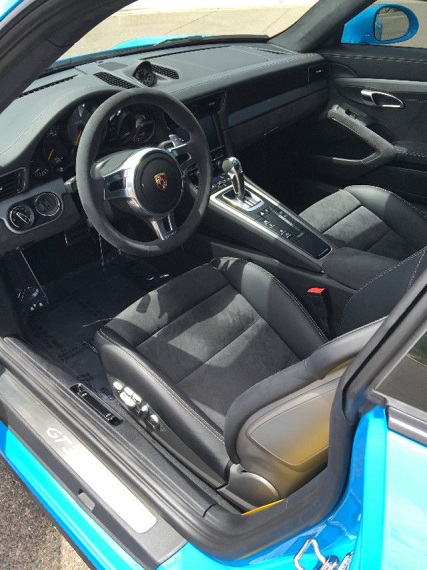 Super rare Paint to Sample Mexico Blue 991 GT3, Clear bra. Private Seller, no AZ sales tax. PCCB. Title in hand.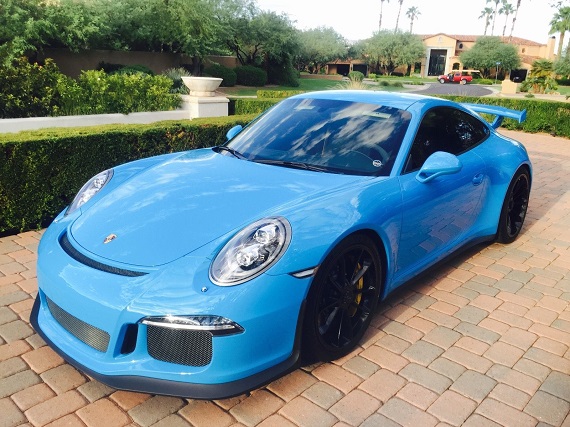 The seller hasn't really given us much in the way of description or pictures, simply letting the car speak for itself. In this case, that's fine since any interested buyer will know what the car is, it's still fairly new, and the most basic selling point is the paint. Mexico Blue is one of the earliest in a long line of pastel blues Porsche has offered and the combination of that super bright color along with its early introduction by the marque makes it a highly sought after choice in the rare cases it comes up. I don't know how many examples for the 991 GT3 currently exist in this color; I've only heard of a handful being made for the 997. As one of the colors I've always enjoyed this one is a stunner. Plaster it on a GT3 RS and then we'd really have something as this is one of the rare cases where all of the vents and wings and other odds and ends of the RS would help break up and provide contrast to that vibrant paint. But even here on the more subdued GT3 it's really eye-catching. The asking price represents quite a markup over its price when new so you'd have to really like the color to go for it, but it should always stand as one of a few and you may never see another one on the road.
-Rob