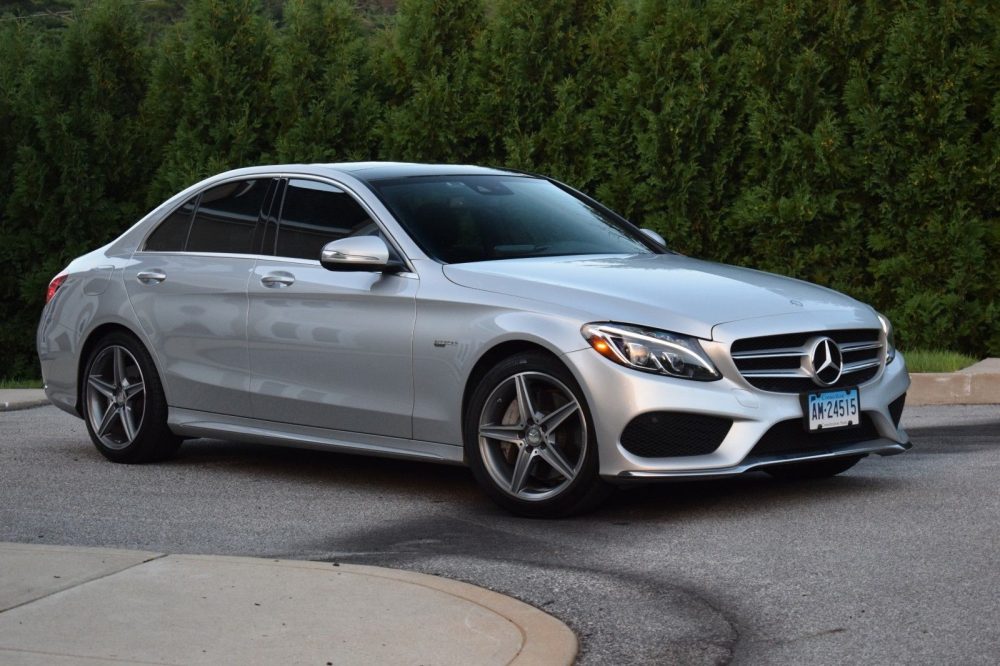 Outside of some exceptionally rare or select AMGs, I don't really feature a lot of new Mercedes-Benz cars. One big reason is that while this stuff is cool and all, they aren't all that interesting to me. Another big reason being is that they are all quite common and you can just head down to your local dealer and dodge sales representatives until they figure out you can't afford anything. After they realize that, their brain tuns to them saying "Have you ever considered leasing a car?" while you scurry away. Don't get me wrong, there is nothing wrong with these newer cars, but for me, I enjoy my aged vehicles.
Today, I happen to come across a newer, non-AMG, C-Class that peaked my interest because of two things. First being it offers surprisingly great performance numbers and second, it's amazing depreciation for being only a few years old. This 2015 C400 up for sale in Connecticut is probably the best bargin W205 on the market right now, if not the best bang for the buck newer Mercedes. Let me explain why.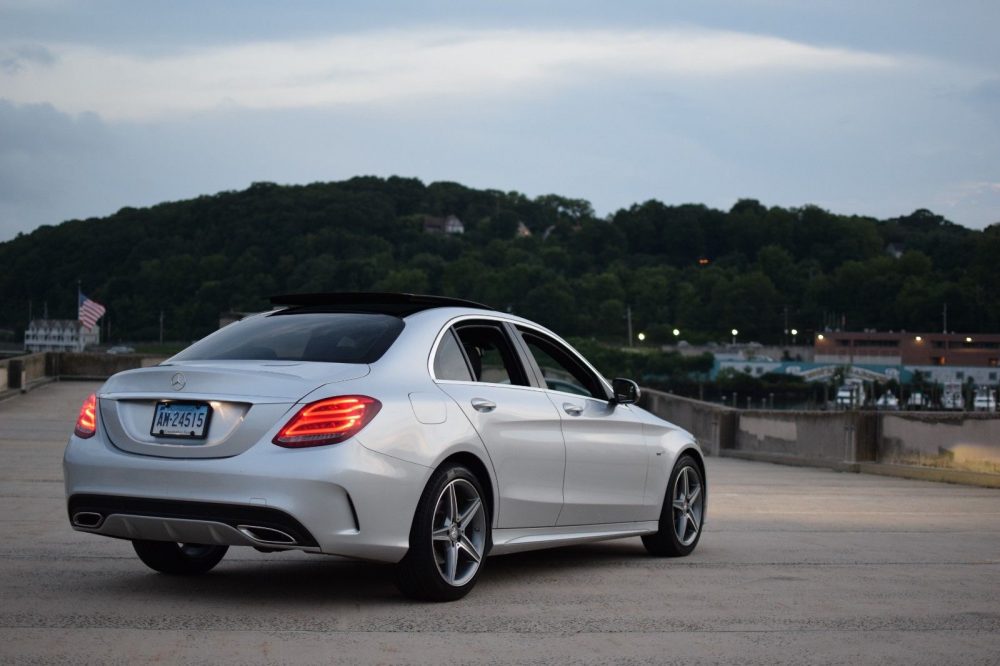 Year: 2015
Model: C400
Engine: 3.0 liter twin-turbocharged V6
Transmission: 7-speed automatic
Mileage: 57,909 mi
Price: $27,880 Buy It Now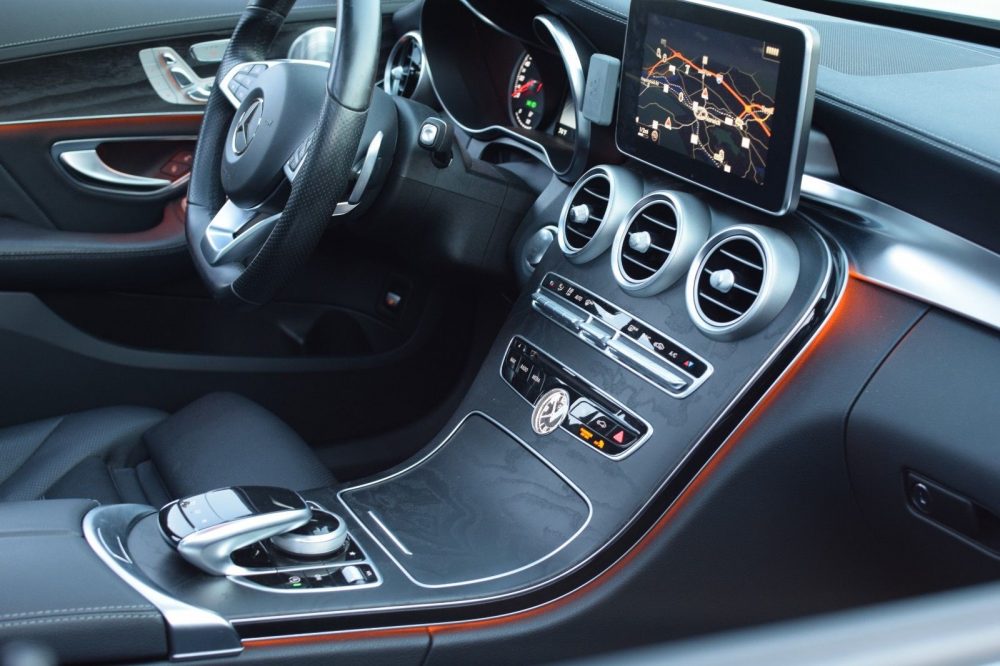 FOR SALE

2015 Mercedes-Benz C400 4Matic

VIN: 55SWF6GB5FU032471

MSRP: $58,495

Mileage: 59,288

A great opportunity to get this car for half its original sticker price. Not your average C-class. AMG performance without the high maintenance costs!

Specs:

Twin Turbo 3.0L V6 (M276 motor used across many Mercedes vehicles)

329 hp. 362 lb-ft

0-60mph in 4.6 seconds

21/29 MPG

Service History:

Adult owned and dealer maintained. I am the 2nd owner and purchased from BMW Gallery of Norwood, MA. The original owner traded it in to the dealership with about 48,244 miles on the clock in immaculate condition (the plastic wrap from the factory was still on the passenger door sills). It literally looked like a brand-new car inside. Full service records are available at any Mercedes dealership up to 50,000 miles. I personally performed the most recent oil change myself as these V6 motors are incredibly easy to do yourself. Rest assured, I am a motorcycle mechanic and have been working on cars since before I could drive so I perform all service myself, on all of my vehicles.

Option Packages:

Irdium Silver Metallic $720

Blind Spot Assist $550

318 Interior Package: Leather Upholstery w/ Heated and Ventilated Seats $2,300

319 Lighting Package: Dynamic LED Headlights w/Active Curve, Interior Amb. Lighting $800

320 Multimedia Package: HD 8.4" Color Display, COMAND $2,690

Panorama Sunroof $1,480

Power Rear Sunshade $440

AMG Appearance Package with 18" AMG 5-Spoke Alloy Wheels

Run-flat Tires

Black Ash Interior Wood Trim

Burmester Premium Sound system (incredible by the way)

VIN Etching $300

What makes this car so special?

Well its got the styling of the C300 but an AMG motor in it. For those that don't know, the C400 was made for one year where it was replaced with the C450 AMG in 2016. Same motor with a different tune. A few years later they introduced the C43 AMG which is also the same motor with a different tune again. Both of these cars are still $10-20k more on the used market but have nearly identical performance to this car. I was tempted to buy a tune for it but never got around to it. For about $1000, you can gain about 80hp and over 100lb*ft of torque. Other cool features include 4 independent LED headlights that move when you put your turn signals on or come up to a curve in the road. Ventilated leather seats (which are hard to find). Most models feature a synthetic leather. Nice looking flat bottom steering wheel compliments one of the nicest interiors in a car I have ever seen. Also, the panoramic sunroof is awesome. The backseat feels so much bigger when you have a sunroof right above your head.

Why are you selling it if its such a great car?

Well, I am purchasing a new home and have a lot of upcoming projects that I'd like to spend the money on instead. If I could, I would not be selling it.

Does it have any flaws?

Yes just 1 thing. The passenger side rear speaker cover on the door is dented from a friend of mine getting out and pushing the door open by the speaker cover. I will be replacing it before it is sold but due to the sound system being a Burmester (very high end German brand) the cover was ordered from Germany and has not arrived yet. The cover is machined stainless steel with laser etching.

Yea, but how is it on gas?

Surprisingly good for the performance. On my daily commute, I get 33mpg which is mostly highway. Since I purchased it my overall average is 29MPG.

Will you ship the car?

Sure, after its paid in full. I can arrange the shipment and get you quotes.

Can I come test drive it?

Absolutely, bring the cash for me to hang on to and you can go for a spin. Otherwise, I will do the driving and take you for a ride.

Will you trade for my straight piped Subaru with mudflaps, coilovers and a roofrack?

Ummmmm, no. I'll trade for cash or cashiers checks only.

The windows look tinted, are they?

Yes. 35% tint is professionally installed on rear and side windows.

Please feel free to message me for more info or give me a call/text! Thanks for looking!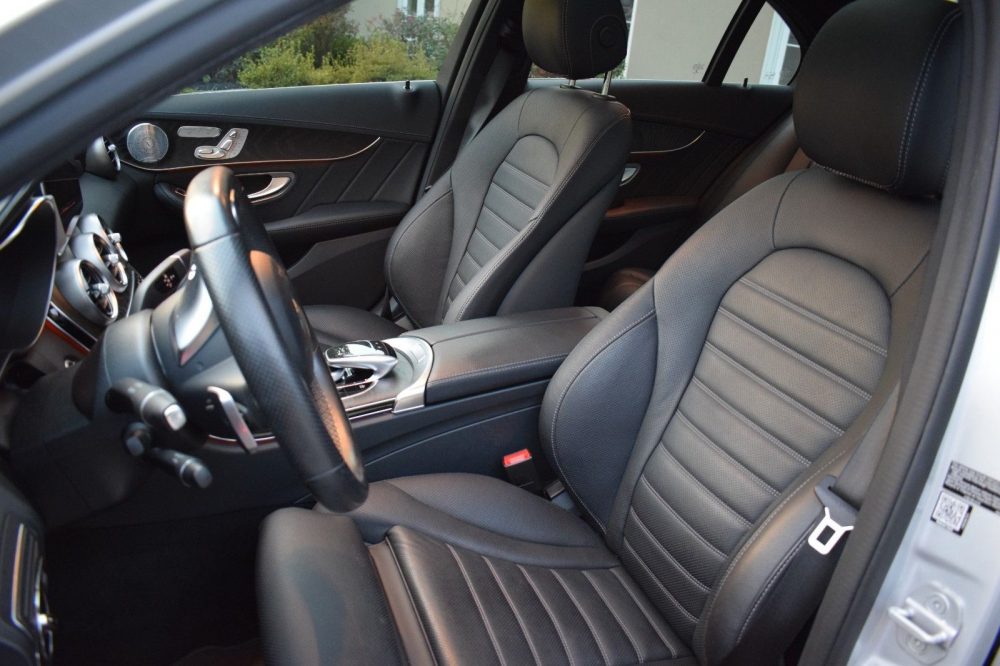 Think of this car as the BMW 335i of the Mercedes world. For whatever reason, the C400 was blessed with a 3.0 liter twin-turbo V6 that made 329 horsepower and 362 lb-ft of torque. Good numbers for sure, but since this is a 4Matic car, you can get it to 60 mph in about 4.6 seconds. On top of that, you get a great looking car both inside and out. Yes, some of the materials will remind you that this is still a C-Class, but Mercedes did a nice job to offer really premium stuff like dynamic LED headlights that curve and Burmester audio equipment. This car was optioned out to over $58,000 when it was new and you can see why with its vast equipment list that the seller spells out.
As big as that $58,500 was when new, only three years later it is offered at $27,880. That means in a little under three years, this car has lost 53% from it's selling price. That is crazy to me on a C-Class. I've said this before, we probably wouldn't buy any German car if we wanted to make the best possible financial decisions when buying a car, but this one just makes my head spin. This is obviously great news for anyone in the market for a car like this, but you have to wonder if this value free fall will continue. A quick look around at other W205s for sale tells it probably will, but if you wanted a fast, under the radar Mercedes without AMG prices, this one wouldn't be a bad choice.
– Andrew