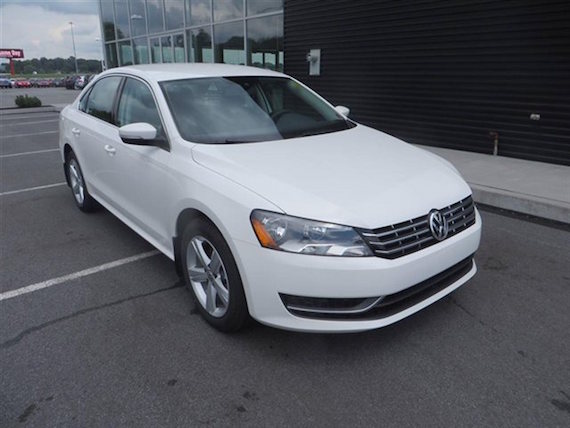 I don't like this car. Volkswagen just had to go ahead and build a fat Passat for US customers, instead of carrying on with the existing European Passat, didn't they? There are two things, however, that I like about this 2015 Passat we see here. First, it's a diesel. Second, it's equipped with a 6-speed manual gearbox. Turns out a visit to VW.com revealed that you can't specify a manual gearbox in a new Passat anymore. In the wake of the diesel emissions scandal, you can't opt for a diesel engine, either. So thanks loads again, Volkswagen, for neutering your product range even further for 2016. If it's a diesel Passat you want, at least there are a few more leftovers hanging around out there, such as this one for sale in Pennsylvania.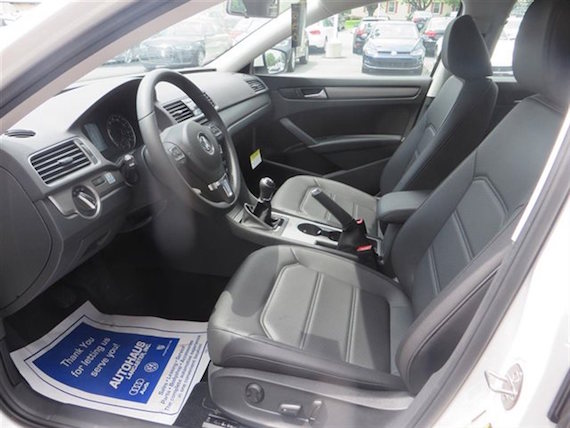 Year: 2015
Model: Passat TDI SE
Engine: 2.0 liter inline-4
Transmission: 6-speed manual
Mileage: 0 mi
Price: $24,491 Buy It Now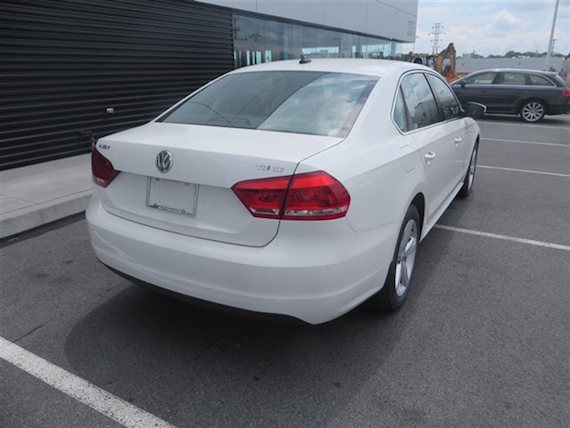 2015 Volkswagen Passat TDI SE. Offered in Candy White exterior with Titan Black leatherette interior. Features include leather-wrapped multifunction steering wheel, heated comfort front seats, air conditioning, cruise control, power central locking system with remote, automatic headlights, rearview camera system, Premium VIII touch screen radio, Sirius satellite radio, Bluetooth, media device interface, splash guards, roadside assistance kit, Monster Mats, heavy duty trunk liner, 17 inch alloy wheels and much more. Please contact one of our sales professionals today and let us show you how easy it is to own a Volkswagen from Autohaus Lancaster.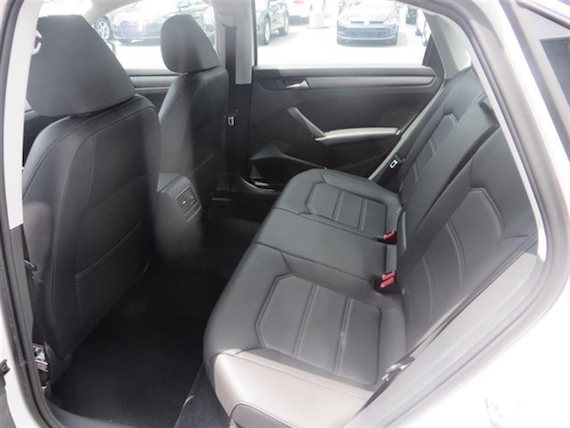 I'm curious as to the number of leftover TDIs Volkswagen still has hanging around. Volkswagen halted sales of certain diesel models last September after the scandal hit, so I'm assuming the TDIs they had in stock have eventually made their way onto the market like this car. The uninformed might shy away from them, but there's nothing wrong with these machines. Other manufacturers have gotten pinched for cheating emissions regulations, such as Cadillac back in 1995. Given most of the US buying public's aversion to cars with three pedals, I'd say with a bit of negotiation, someone could get a decent deal on a Passat unlike any that could be specced for 2016.
-Paul