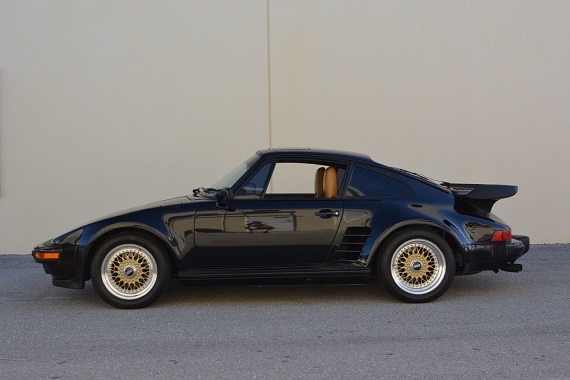 I'll return now to one of my favorite divisive cars, a Slantnose Porsche 930. The 930 itself, of course, is much beloved and admired. Remove the iconic 911 front end and replace it with the 935-derived Slantnose and reactions become more mixed. For some, like myself, it's the perfect complement to the 930's sometimes diabolical dynamics, bringing an extra note of aggression to an already aggressive car. It's also over-the-top in its style in a way that seems fitting for this Turbo from the '80s. At least on the 930 Coupe. But I do understand the dilemma and why some may not care for it. Either way, the factory examples tend to be pretty highly prized on the 930 market and the example here might serve us as a useful barometer for how that market is currently holding up. The price is very high, but the condition looks quite good and the mileage is pretty low so there should be some interest. So here we have a Black 1987 Porsche 911 Slantnose Coupe, located in Florida, with Beige leather interior and around 18,300 miles on it.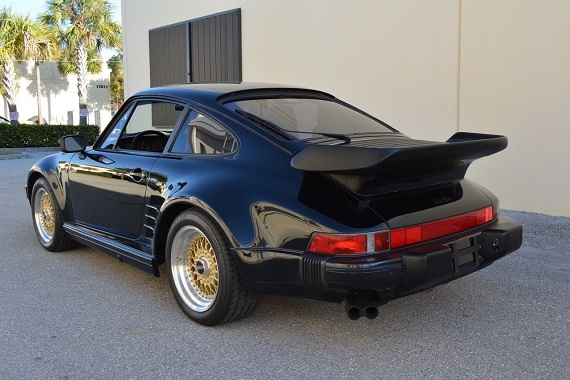 Year: 1987
Model: 911 Turbo
Engine: 3.3 liter turbocharged flat-6
Transmission: 4-speed manual
Mileage: 18,300 mi
Price: $185,000 Buy It Now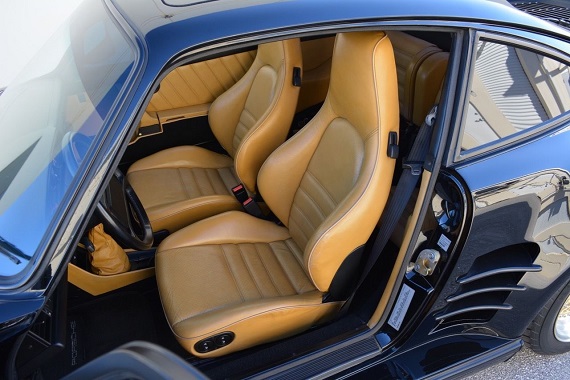 Will consider a partial trade. This is a factory Slantnose (505) Code. 1-owner, all service history, all manuals, tools, factory Fuchs wheels included. Highest quality no disappointments. More photos available upon request. See my other 1989 Turbo on Ebay.

Phone: Nine five four – two nine nine – six three zero eight.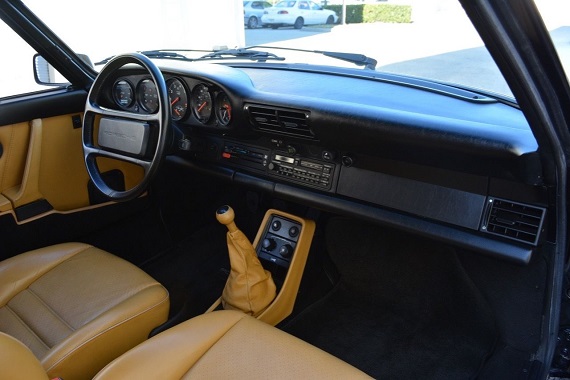 Normally I would love these BBS wheels, but on the Slantnose they just don't look right. I'm not sure what it is, maybe they're a little too classy for a car that certainly isn't trying to fool anyone. The sale does include the Fuchs that came standard so this isn't really an issue, just more of a data point. Other than that important piece of information we don't have a ton to go by from the ad. It's said to be one-owner and well documented, which are obviously points in its favor, and it presents quite well. From there this 930 is left to speak for itself. Naturally, at this price we'll want validation of the seller's claims and verification of the originality and mileage. If everything checks out then the price may not be bad, but after a sharp rise the 930 market appears to have retreated some so we'll have to see whether this will have any takers. Not long ago I'd have assumed this would disappear quickly, now I'm not so sure.
-Rob