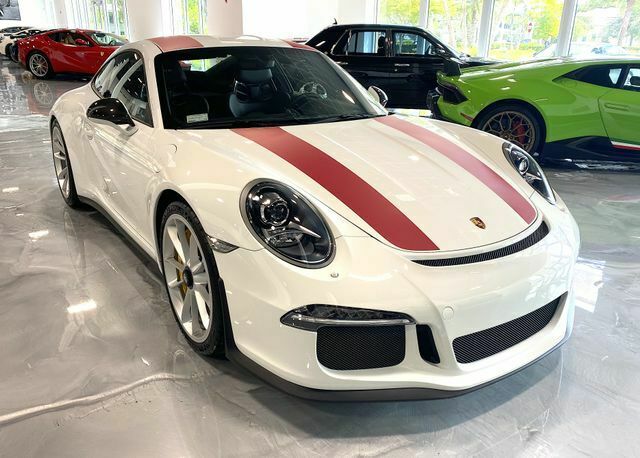 Where have you gone, 911 R? In terms of value, of course. The most heavily speculated Porsche 911 in a long time had a wild ride of instant value rise up to $600,000 and sometimes $700,000, only for it to crash and burn after Porsche announced a GT3 Touring with a 6-speed manual. Suddenly, we were seeing sale prices on 500-mile cars for only $35,000 over sticker, not $350,000. Still, there are few enough 911 R examples out there that dealers can collude to keep prices high, until a private owner needs money and decides making $50,000 for doing nothing is good enough. Today's example, a car with 2,000 miles up for sale in Florida, still has a giant asking price.
Year: 2016
Model: 911 R
VIN: WP0AF2A90GS195222
Engine: 3.8 liter flat-6
Transmission: 6-speed manual
Mileage: 2,053 mi
Location: Boca Raton, Florida
Price: $339,900 Buy It Now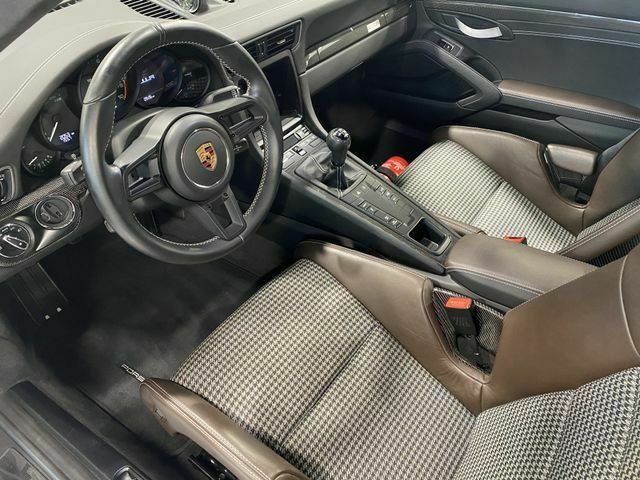 2016 Porsche 911R. one of 991 made. White with red stripes and brown and black tartan interior. 2053 miles.

This is a one owner car that is in perfect condition and loaded with all the right options including single mass flywheel and front axle lift.

Leather interior in black/Tarpan brown Luggage net
Extended range fuel tank Air conditioning
Single Mass Flywheel Light design package
911R limitation number Sport Chrono package
Front axle lift system Floor mats
Fire Extinguisher Sport design mirror upper trim in Carbon Fiber
Seat belts in black Headlight cleaning cover in White
911R stripes in red Door sill guards in carbon fiber, illuminated.
Authentic leather Windshield top tint
Side stripes with Porsche script in red Aluminum model designation plaque
BiXenon headlights in Black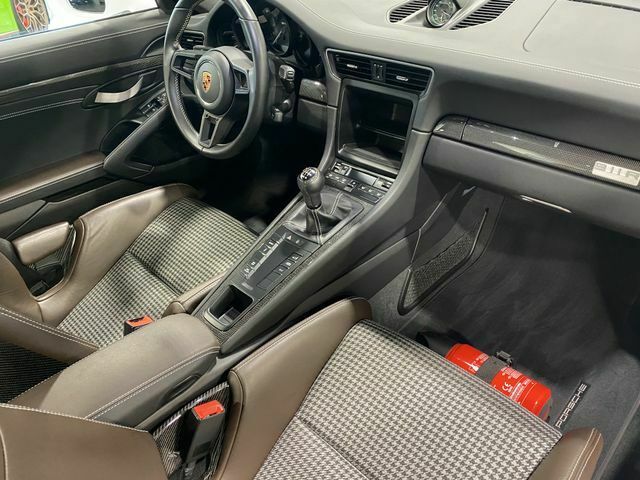 Don't get me wrong, I love the 911 R. I love that it's unsuspecting. I love that you can option it to bare bones. I love that Porsche even considered building this because they certainly didn't have to. However, I don't believe it is worth $130,000 over sticker. Not with the GT3 Touring existing for under sticker. This example seems to be one of the stripped models with just the front-axle and radio. The only thing "special" about the car in terms of specs is the brown buckets with matching houndstooth inserts. That is it.
Like mentioned, this one is $339,900. Why? No idea. It is a completely made up number that really has no legs to stand on if you try to justify it with comps. There area few for sale in Europe right now a little under this price, but again, that is totally a shot in the dark. I'm sure if you started turning over enough rocks you'd find some private owners willing to sells theirs with the first number starting with a 2.
– Andrew