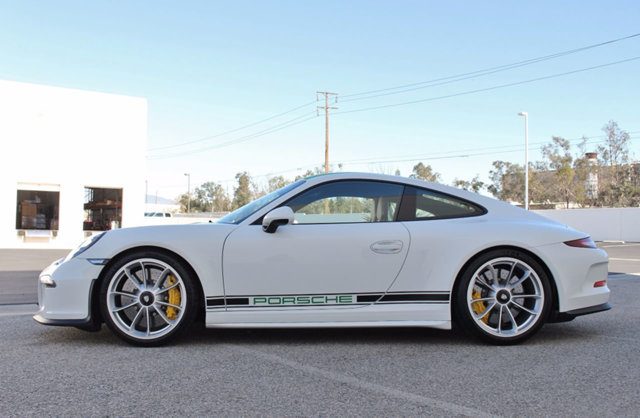 I've kind of been waiting for this. In fact, I'm surprised it's taken this long. But one of the 991 2016 Porsche 911R has finally found its way to eBay. One look at the asking price and it'll be clear why I'm surprised it took this long. No matter.
Here it is: the 500 hp, rear-drive, 6-speed manual equipped, extremely limited cousin to the GT3 RS. Gone are the many vents and the rear wing of the GT3 RS. Also gone is the requirement that it be equipped with PDK (it's not even available), which was one of the criticisms leveled at Porsche upon the RS's release. In fact, the R kind of looks like any other 991 Carrera Coupe – though it has stripes and is clearly more muscular – and I think that's kind of the point. While I'm sure it will function quite well on a track (though most will never see even a moment of track time) the track version of the 911 already exists. The R is an alternative. Oh, and it's lighter.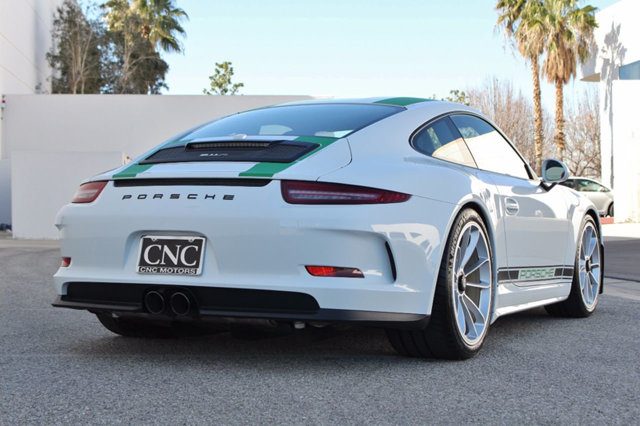 Year: 2016
Model: 911R
Engine: 4.0 liter flat-6
Transmission: 6-speed manual
Mileage: 542 mi
Price: $659,991 Buy it Now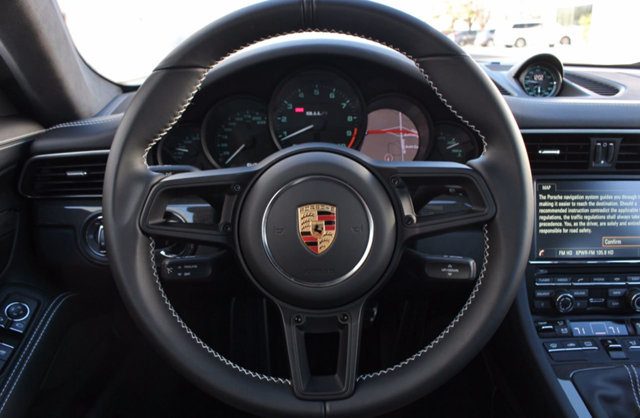 2016 Porsche 911R in White Green Stripes / Only 542 Miles / 991 911-R 911 R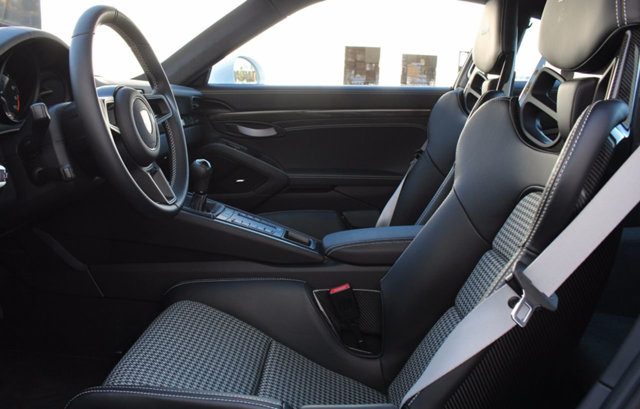 The seller has gone the route of no description, a not uncommon practice with a car like this that pretty much speaks for itself. Though there were some options available on the R so prospective buyers will want to know at least that much. This one does appear to have A/C and a radio, two options that make the R more livable though may not be options that a prospective buyer is interested in having. Other than those items and that it's White with Green stripes, we can't tell much else. Of course, opportunities to own any 911R will be rare and fleeting so getting fussy about options may not be something anyone has a choice about. Though I have to wonder how fleeting if they are priced like this. Even with some options I'd imagine most builds would come in around $200K so asking $660K attaches quite the premium. The 911R is sure to have a place in a Porsche collection and will show good value down the road, but I'd think only the few PTS cars that were made can command such silly prices at this point.
-Rob