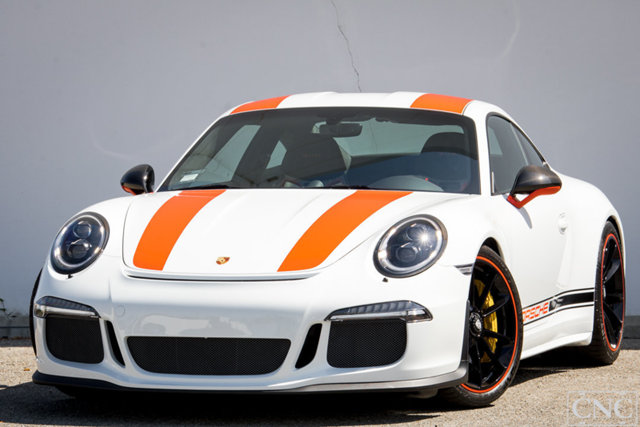 The announcement that the 911R would be making its return was met with plenty of excitement. The iconic R hadn't been seen since the '60s and while there have been plenty of cars to wear an RS badge there's still something about that R by itself that denoted something of importance. In this case, that importance also meant a fairly limited allocation (991 in total) and all were snapped up quite quickly by those who were offered the opportunity of purchasing one. Essentially a GT3 RS with manual transmission and no wing, the R promised to be the understated driver for those who didn't necessarily prioritize ultimate lap times, but still wanted the most Porsche could offer in naturally aspirated form.
Like many of Porsche's smaller production track models it didn't take long for the R to pop up for sale by those hoping to immediately capitalize on its rarity and the difficulty of getting on the short list of initial buyers. Prices were very high and while they have gradually come down they remain very high. With the R the uniqueness of a particular car matters. It matters now and it will matter down the road. If you're going to spend all of this money on a car that will spend most of its time being looked at rather than being driven, then it needs to have parts to look at that will set it apart.
While it doesn't have a classic PTS color, this 911R does come with a few stylistic alterations that should accomplish that goal. Do you like orange accents? If not, this isn't the R for you. If you do, then this one should provide what you need.