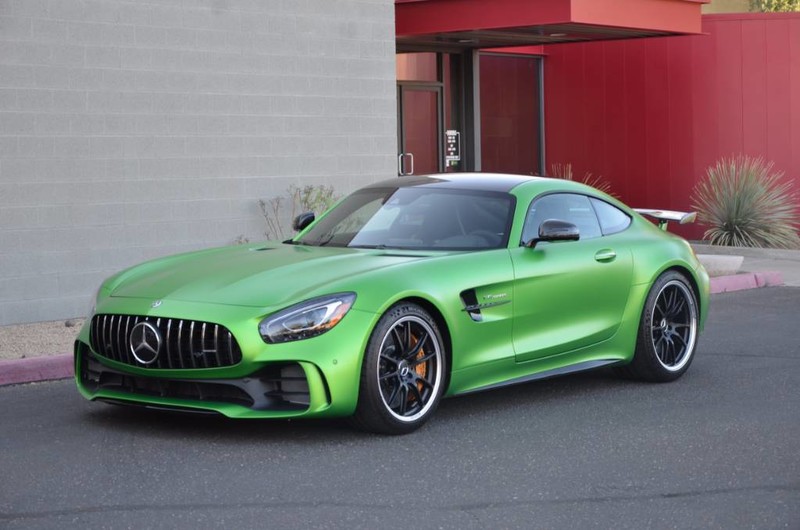 The green monster is finally here. The Mercedes-AMG GT R is the bonkers version of the already really good AMG GT. Yes, it has 577 horsepower and does 0-60 in 3.4 seconds, but this car isn't about straight line speed. The funny thing is, it's not a pure track car either. Yes, it has four-wheel steering, Michelin Pilot Sport Cup 2 tires, carbon ceramic brakes, active aerodynamics and a bunch of other crazy things that did get it around the Nürburgring in 7 minutes and 10 seconds, but it is also very heavy. Heck, car magazines have been even comparing it directly to the Porsche 911 GT3RS. So what is it then? I like to think of it as more of a "do it all" car. Want to daily drive it? Sure. Want to lay down lap times with it? It'll handle anything you can throw at it. Want to go crazy and drift it? It'll gladly do that also. It's just a car like this really doesn't have a defined role. You can have your cake and eat it too. That's the purpose of this GT R. Fear not, because if you are looking for a track car, the AMG GT3 is on the way.
Year: 2018
Model: AMG GT R
Engine: 4.0 liter twin-turbocharged V8
Transmission: 7-speed automatic
Mileage: 42 mi
Price: $259,500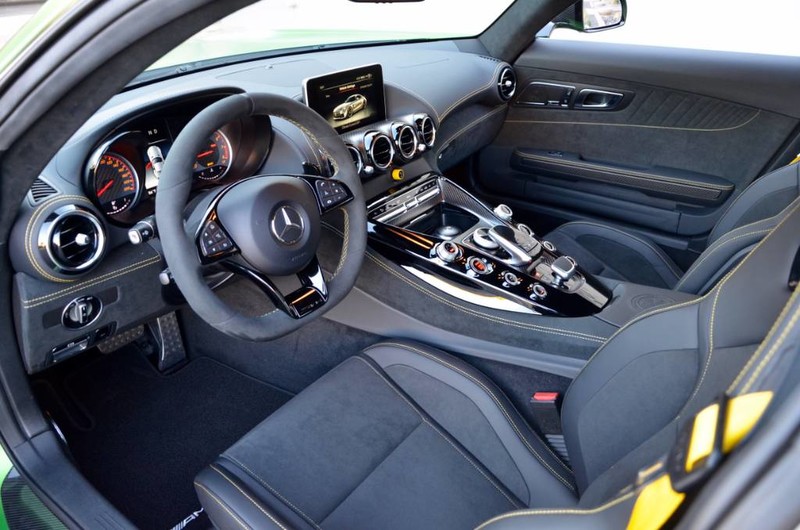 2018 Mercedes Benz AMG GTR only 42 miles brand new car just and available for purchase. This is a real deal car that is available for purchase right now. Loaded with all the right options and finished in Green Hell Magno! Financing and leasing options are available.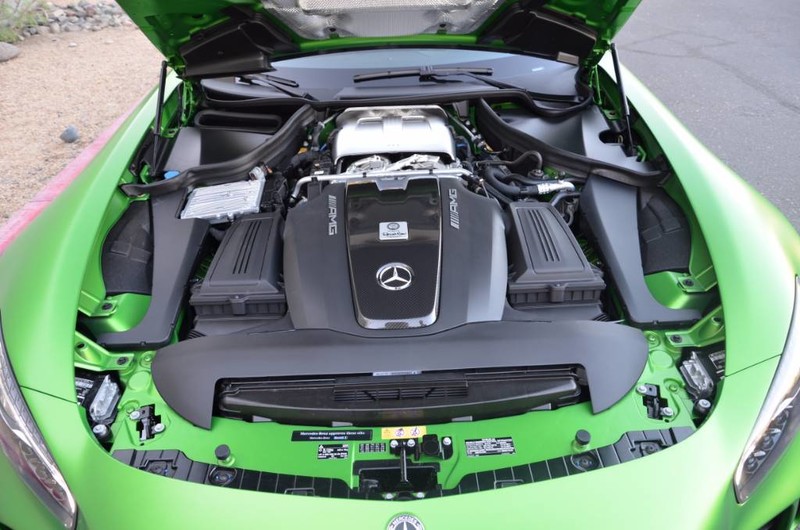 I personally love this thing. You'd never think a crazy green would suit a car like this, but it works. It is overly aggressive and sounds sinister, you can't help but not notice this car. Even in all black, you aren't missing this GT R drive by. Inside, the yellow seat belts and stitching are a cool detail that look good and the piano black trim mixed with carbon fiber details finish this car off perfectly like you'd expect from a six-figure Mercedes. How high are those six-figures?
This dealer is asking a crazy $260,000 for this GT R. Customers have been taking delivery of these in the $180,000 range but even loading this car up with all the expensive options like the carbon ceramic brakes (that this car has) you'd still be hard pressed to break to the $200,000 ceiling. These are extremely rare and I doubt many dealers are getting more than one, let alone any, but this looks like it's been marked up about $60,000 just for the hell of it. If this dealer can get that, more power to them, but the market for one of these is really small. Export maybe?
– Andrew