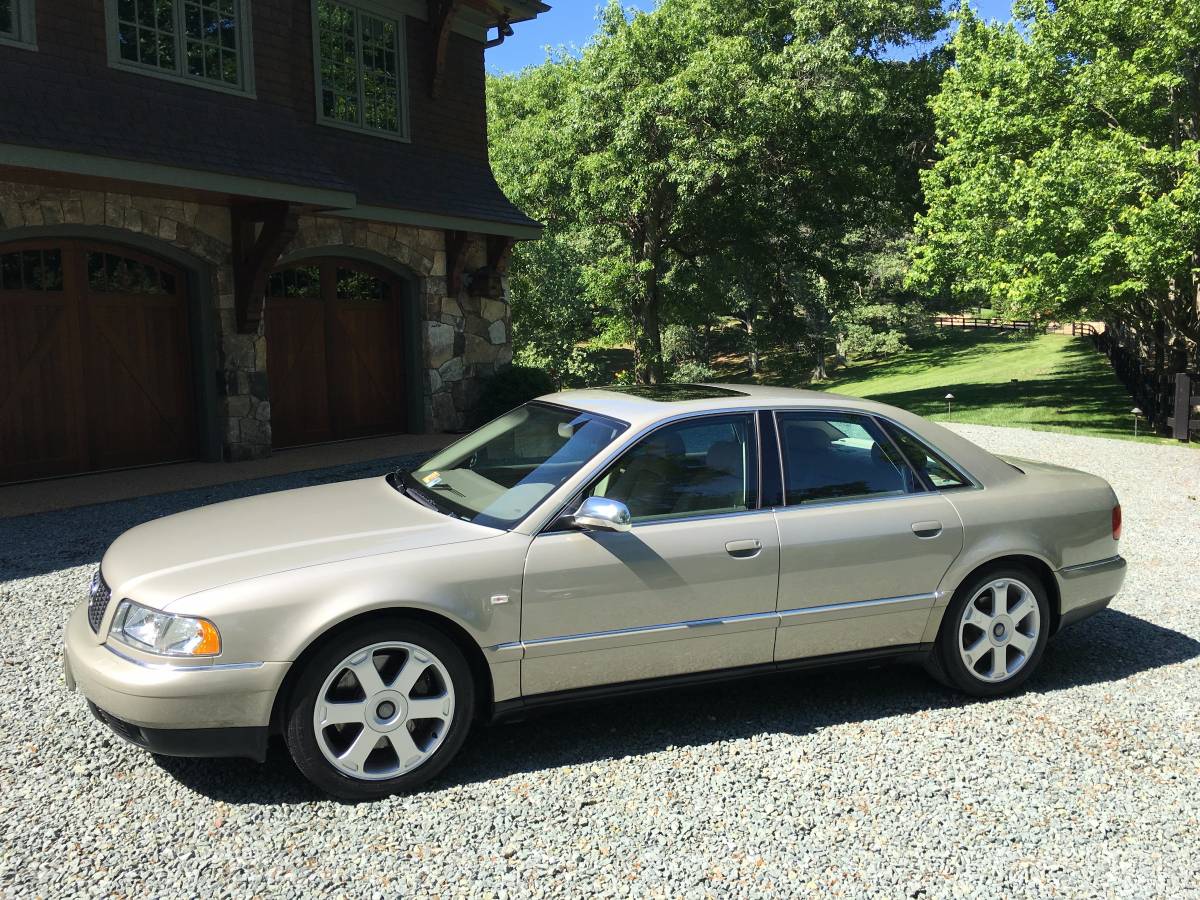 If you follow these pages, it goes without saying that I'm a pretty strong Ingolstadt devotee. My first car was an Audi 4000CS quattro and since then I've owned an astounding 9 models along the way. But that doesn't mean I buy everything from the company hook, line and sinker. Indeed, I've been less than impressed with many of the newer models. Sure, sometimes they look slick, go like stink or are really pretty inside. But would I want to own one? In most cases, no – outside of a few very select models, I don't really desire to own much post 'Y2K'.
One exception to that rule – and it's literally and figuratively a huge exception – is the S8. Everything about this car was just spot on to me. In an age when increasingly the offerings from the competition were unattractive and overly complicated, the S8 was to me the last of the great original quattros. It was an analog offering in a digital age; simple, blunt force from a 360 horsepower V8 in front driving all the wheels with a luxurious driver-oriented cockpit. Sure, there were plenty of computers. Probably there are too many. But compared to the new luxo-suites? The D2 seems downright cart-like. And the proportions of the car were just perfect; lowered, menacing stance, huge yet delicate-appearing wheels, just the right amount of bling, yet an understated car which easily fades into the background. So even though I'm still probably a long way from ownership, I often find myself dreaming about being behind the wheel of one.
The pool of candidates that remain is beginning to dwindle; the newest of the D2 S8s is on the verge of being 15 years old and parts are already getting hard to source. As a result, if you want to get into one of these cars, you'll want to find the best one available.
Here it is.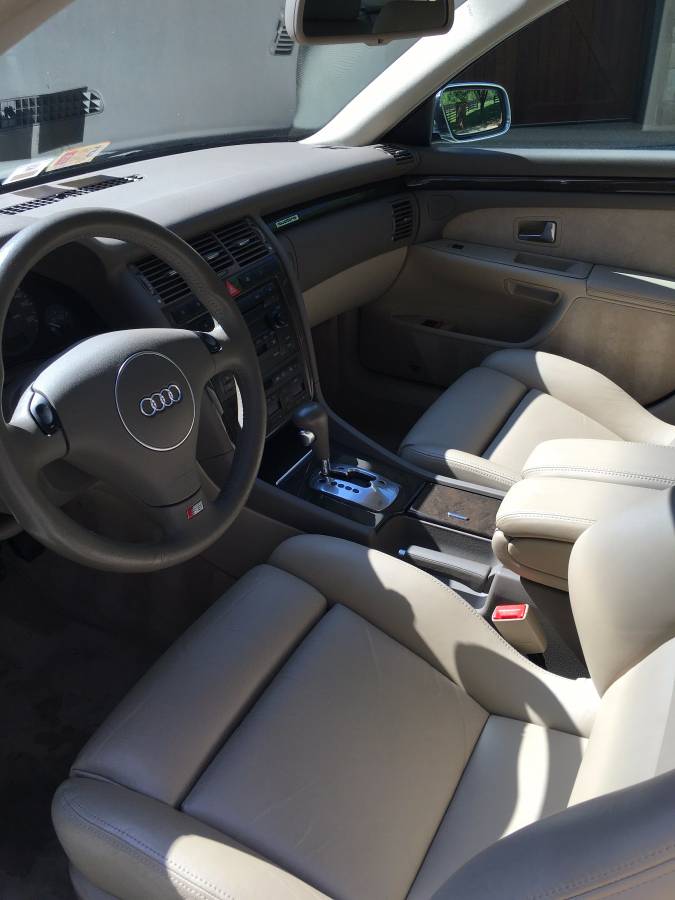 Year: 2002
Model: S8
Engine: 4.2 liter V8
Transmission: 5-speed automatic
Mileage: 13,332 mi
Price: $22,900 OBO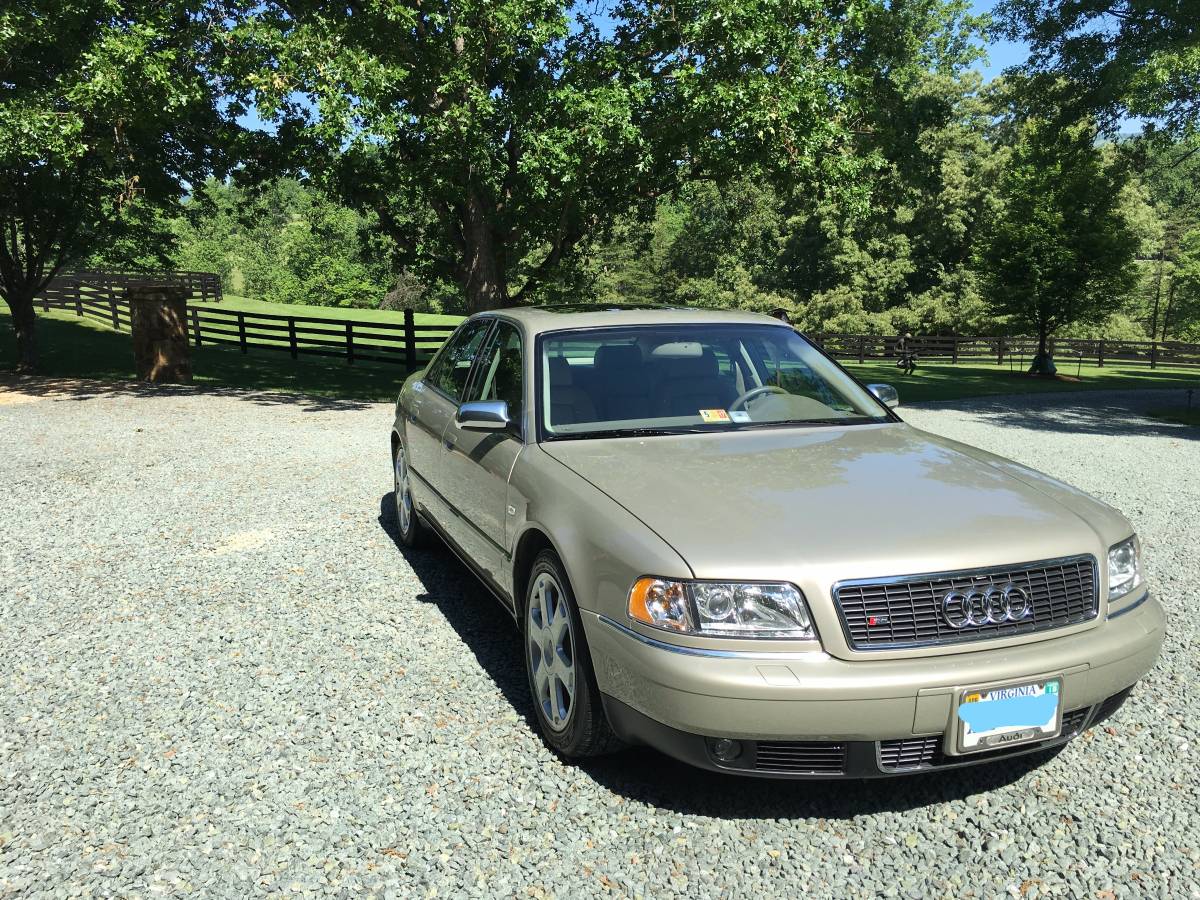 This 2002 Audi S8 is in mint condition and has sat in the garage for the last 13 years with a monthly drive into Charlottesville and back. Recently serviced at the Audi dealership. Also just passed VA state inspection last week, so hoses and tires are good. This vehicle is immaculate.

Moonroof, front and rear heated seats, 18″ rims, California approved emissions, multi-CD, A/C is very cold, runs perfect.

It has 13,332 original miles. There were only 300 or so of these imported into the U.S. from 2001-2003. Original owner. No accidents or smoking. Always garaged. Perfect title, no liens or salvaged and always well maintained at the Audi dealer.

I ran a successful design business and the S8 was not conducive for the business, I preferred driving my minivans, so the Audi was only used to drive into town occasionally.

$22900, serious inquiries will only be responded to. CarFax available upon request.

No dealers, as well already have plenty of replacement vehicles.

Thank you.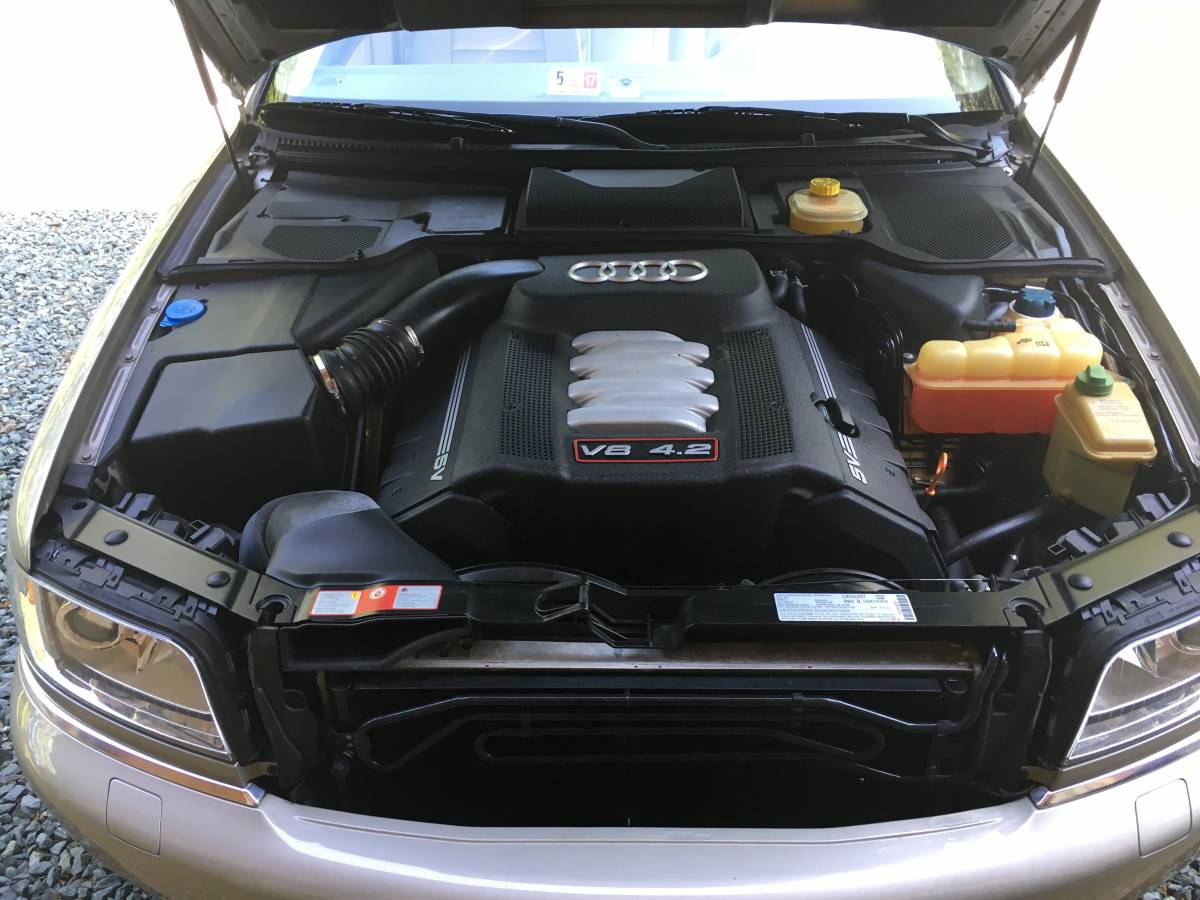 Though not listed, I believe that the color is Canvas Beige Metallic. The other tan, Alpaka Beige Metallic, has a much more bronze tone than what is shown here. The interior is definitely Ecru. It looks visibly like just about the twin of the car I wrote up last March, but that one had a many more miles though it was in nearly equal condition and Melange was a 2001-only tone. Compare that with the Alpaka 2002 I wrote up in 2015, and you'll see the color difference. Throughout, the car's condition is outstanding and basically appears near new. The seller overstates the rarity of the S8 – 300 were imported in 2003 alone – but still these are very rare cars to come across and this one is likely the best in the country. Before buying you'd want to check that the timing belt was done and it likely needs a full range of fluid changes from date rather than use. Those are bargaining points, though condition and history trump other considerations on these cars. Pricing? Well, if the perfect 2001 Melange/Ecru I looked at last year was worth the best part of $18,000, it stands to reason that one with only 1/3 the mileage should be worth more. Is that number $23,000? That brings this car into direct competition with some big guns like the E39 M5 and a bunch of fast Mercedes-Benz models. While I'd consider this car to be equally or more desirable in some cases, not everyone will – and certainly in a beige tone this car lacks some of the pizazz of the dark blues, the menace of the blacks and the stealth of the silver. Yet you also can't deny this might just be the best one available, and it's certainly nice to dream about having such a car in such condition.
Thanks to our readers John and Richard for sending this stunning example in!
-Carter