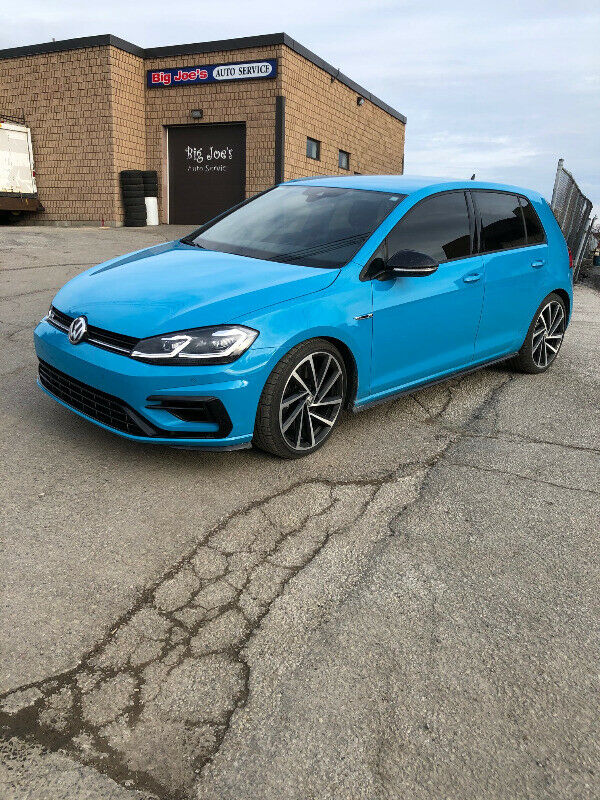 We here at GCFSB are fans of colorful rides. And we've certainly seen our fair share of Porsche PTS rides or BMW's Individual paint work. Audi even comes to the pages occasionally with its Exclusive program, or Mercedes-Benz and its designo tones. But if you're a VW fan? Well, until recently, you were pretty hard up. But in 2018 Volkswagen announced it would do fans a solid and offer its range-topping Golf R with their Color Spektrum Program which would give you the choice of not one, not two, but some 40 different shades.
Of course, there's a catch. The Golf R is already pretty pricey at $40,000 with few options. Tack on the Spektrum option and you're paying another $2,500….and…..waiting. Few of these cars were ordered, meaning that if you really want one you either need to pony up or be very lucky. But an '18 in the fetching but oddly-named '91 Blue' came up for auction with a seemingly very low entry price. What's the rub?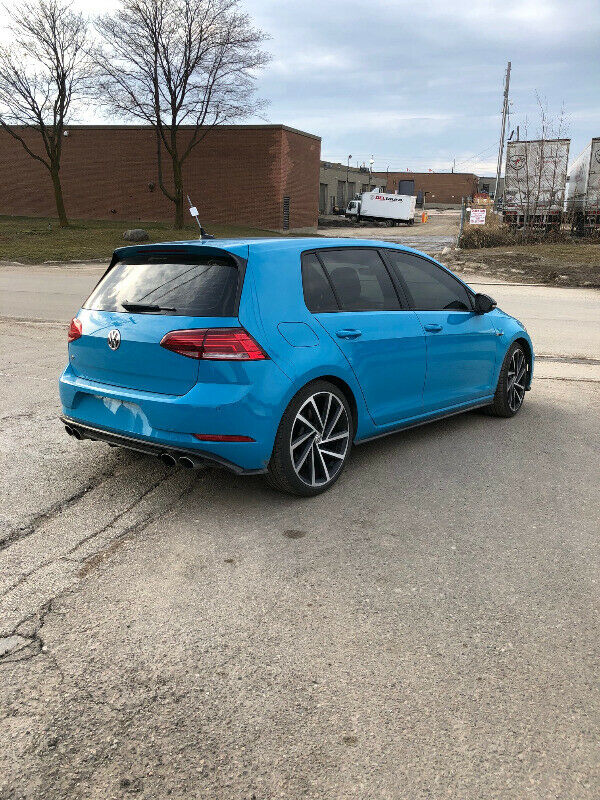 Year: 2018
Model: Golf R
VIN: WVWWF7AU5JW221613
Engine: 2.0 liter turbocharged inline-4
Transmission: 6-speed manual
Mileage: 25,000 mi
Location: Mississauga, Canada
Price: Auction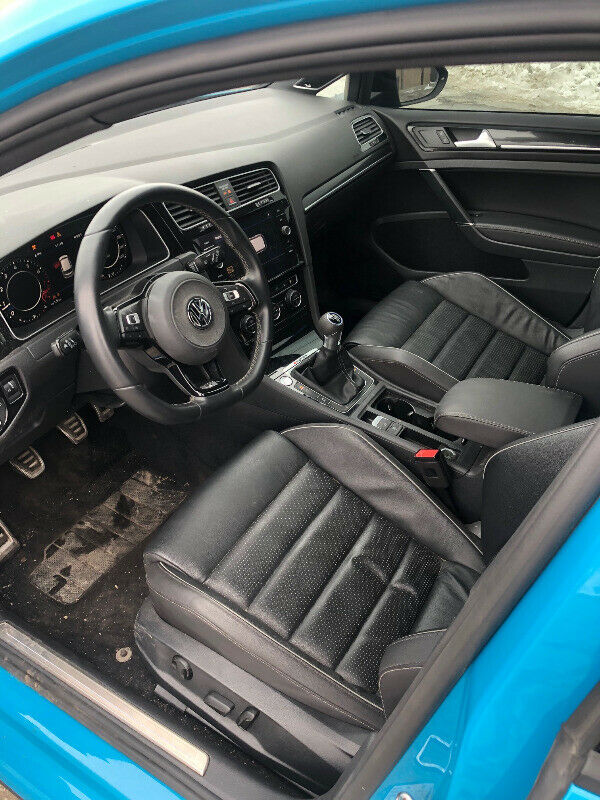 for sale we have this very rare 2018 volkswagen golf R in special order 91 blue colour. the wait list for this colour is almost 2 years and only around 2 have been sold in ontario for 2018 in this colour and manual transmission. with leather seats, navigation with the new virtual cluster available starting on the 2018 golf R and all other features you would expect from a high end volkswagen, this is the all wheel drive version of the golf.

driver assist package- blind spot warning, lane keeping assist, front and rear parking sensors.

upgraded euro spec OEM Volkswagen headlights, so you wont have the ugly orange light on the side. custom royal blue front seat belts.

vehicle has a rebuilt title due. to. a very small accident to the front end, all. bolt on parts, zero frame damage and all brand new original Volkswagen parts were used for repairs. vehicle has passed all government structural inspections.

price is plus hst and licensing

Eagle Motor Sales Ltd and vehicle appraisals D-5 1849 Mattawa ave Mississauga Ontario L4X 1K5

BY APPOINTMENT ONLY PLEASE CALL 647 201 5837 WITH ANY QUESTIONS OR TO BOOK AN APPOINTMENT.

VEHICLE CAN NOT BE EXPORTED TO THE UNITED STATES, BUT CAN BE EXPORTED TO ANY OTHER PROVINCE IN CANADA AND THE REST OF THE WORLD.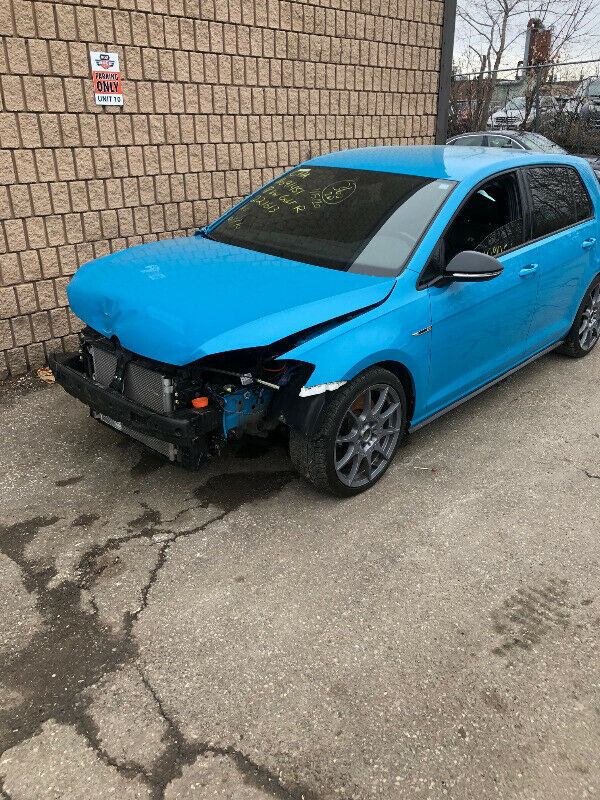 Yup, you guessed it. First off, it's not local. And second off, it's been crashed – hard enough to grant a salvage title. On a pretty new Golf R with a strong residual market, that must have meant substantial enough damage that the car could not be fixed easily. That value normally should lie around $33,000, and I'm not an insurance agent or a math wizz, but figuring around 75% value for repairs is the 'total' threshold, that means this R suffered around $25,000 retail worth of repairs.
Yikes.
Is it a cool color? Yes. Is the listing a bit lazy? Yes. Would I pass? Unless you're looking for a bright-toned track rat, you better believe it.
-Carter