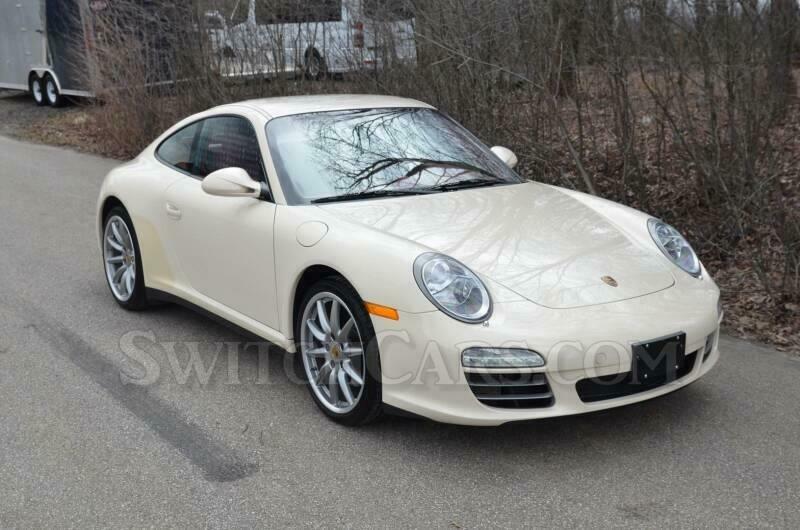 Last week I took a look at a very interesting 2007 Porsche 911 Turbo that garnered some discussion and even some people saying they really like it. Outside of the optional and very expensive carbon ceramic brakes, it looked like a pretty standard 997 Turbo. Then you peeked inside the windows and knew this wasn't your typical example that dentist in the nice part of town leases every three years. No standard black leather here, this was Palm Green. Granted, a very subdued green, but still not something you'll see everyday nor, for that matter, almost ever. Personally, I loved it. Give me the slightly-wild color combos everyday.
Wouldn't you know, our friend at Switch Cars just happened to have another 997 in a seemingly restrained exterior color but a wild interior. Brace yourself, this one is a little bit more loud than Palm Green.
Year: 2010
Model: 911 Carrera 4
VIN: WP0AA2A97AS706298
Engine: 3.6 liter flat-6
Transmission: 7-speed Doppelkupplung automatic
Mileage: 81,500 mi
Location: Twinsburg, Ohio
Price: $42,980 Buy It Now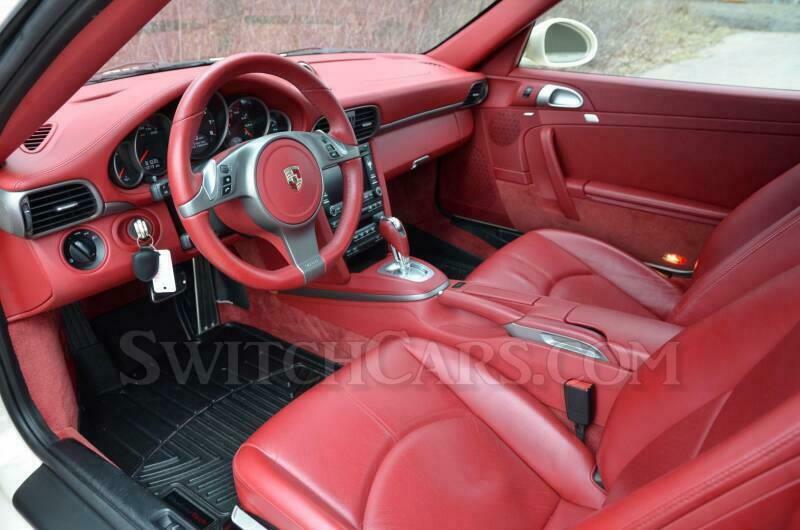 Check out the incredible specs on this 911. We purchased this car directly from the original owner, and it blew our minds. This is, without a doubt, one of the cleanest, most well maintained cars we've ever seen. The mileage is just a number on the odometer, but this car looks like a pampered 25k mile car. The interior is essentially flawless, and the exterior is all original paint and shows just some minor stone chips on the front end. The owner serviced it fanatically and a summary of services is below. The options list is equally as impressive, and in Cream White over Carrera Red it is incredibly unique and a very rare combo. If you're looking for a car that's exceptional both in condition and specifications, this is it. The car comes with two keys, books, original window sticker, complete service records, Weathertech rubber mats and the original carpet floor mats.Service Summary: 2011 – Oil/Filter change x2 2012 – Oil/Filter change x2 and Brake flush 2013 – Oil/Filter change x2, Brake flush, spark plugs 2014 – New battery, Oil/filter change, brake flush, differential and PDK service (60k miles) 2015 – New rotors and pads 2016 – Oil/Filter change x2, drive belt replaced, Brake flush, coolant flush, new tires and 4-wheel alignment 2017 – Oil/filter change 2018 – Oil/filter change 2020 – Oil/filter change, Brake flush, inspectionFactory Options: Cream White Carrera Red Natural Leather Porsche PDK Self Dimming Mirrors Heated Front Seats Heated Steering Wheel Bluetooth Sport Chrono Package Plus Navigation Module for PCM Bose High End Sound Package Floor Mats in Interior Color Leather Multifunction Steering Wheel Universal Audio Interface LED Door Pocket Lighting Defroster Air Vents Leather Fuse Box Cover in Leather Rear Center Console in Leather 19-inch Carrera Sport Wheel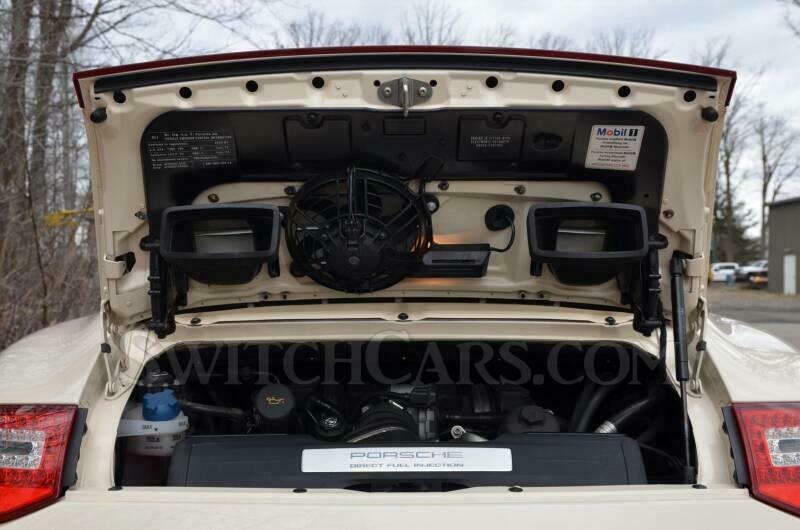 Yeah, this one is a little more in your face. Cream White over Carrera Red is just not very subdued at all.. Cream White is very much a creamy looking color and not very common at all, then combine it with the Carrera Red, and you have yourself a unique one. It is interesting to note that this is a 997.2 C4 with the PDK gearbox, so there was some restraint if this was a custom order. It even looks like this might have been a daily driver judging by the nearly 82,000 miles – which honestly is great to see. I think the 997.2 with the PDK is about as sublime as you can get for the money in terms of a daily driver. Even better, there's a pile of service records and no real issues to speak of.
The price on this one is a reasonable $43,000. No price adjustment either way for the color combo, just an example price on condition and mileage. If you are really into these colors, go for it. Not my first choice, but I wouldn't fault anyone for owning this one. Curious to see if this is as tolerated as much as the Turbo last week. My guess is that it isn't.
– Andrew