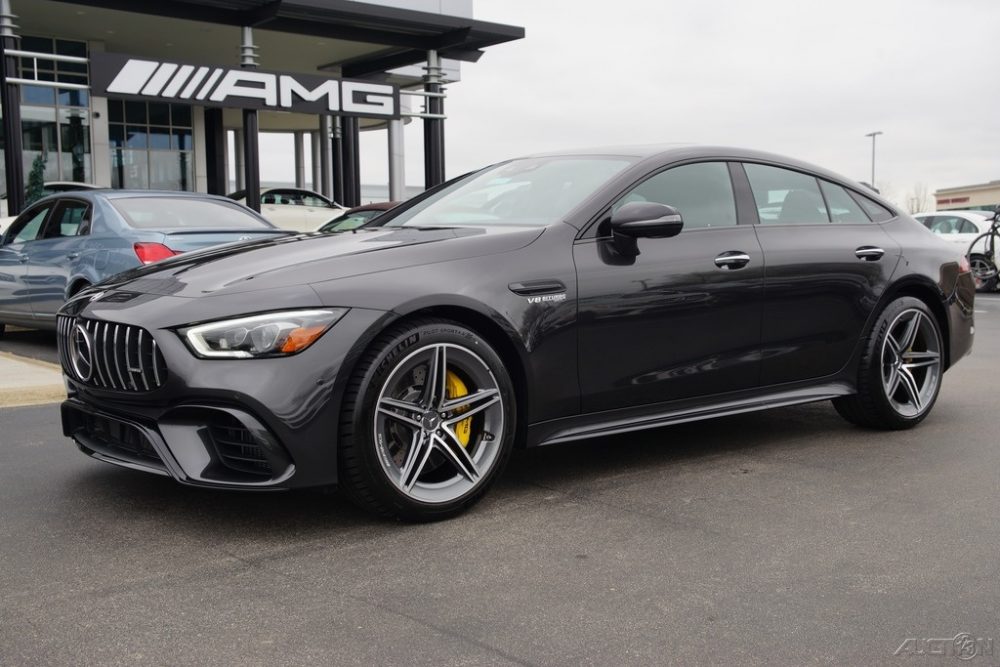 I have to give Mercedes-Benz credit, they sure how figured out how to milk a chassis. In 2015, they released the AMG GT Coupe, which was soon followed by the GT S, GT C, GT R and now this, the GT 4-Door Coupe. Unlike all those other models, the GT 4-Door Coupe really isn't a AMG GT despite Mercedes touting that it is. This car rides on its own chassis, called the X290, and is a mash-up of the GT, E-Class, CLS-Class, S-Class and the S-Class Coupe. Seriously, the parts sharing is crazy on this thing. I can't even keep track of what is borrowed from other cars and what is new for this model. To go even further, there will be five different models of the GT 4-Door with the GT43, GT53, GT63, GT63S, and upcoming GT73. Are we lost yet?
The first model, the GT63, hit dealer lots last week and the YouTubers are already cooking up their click-bait video titles getting people to think they bought one of these beasts. When I say "beast", I actually mean it. Despite it looking like a slightly smaller CLS, the 4-door does 0-60 in 3.3 seconds and has a top speed of 193 mph. The GT63S? 0-60 in 3.1 seconds. That's as fast as a new Porsche 911 GT3. Goodness knows what kind of the numbers the GT73 will put down. The thing is, all this speed and technology is pricey. Very, very pricey.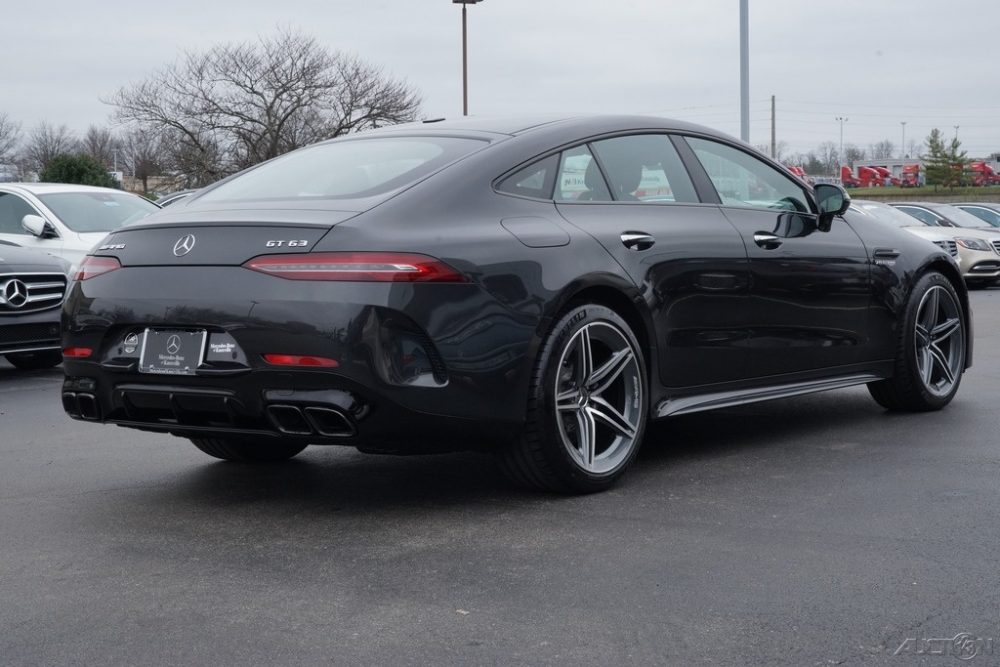 Year: 2019
VIN: WDD7X8JB4KA001891
Model: GT63
Engine: 4.0 liter twin-turbocharged V8
Transmission: 9-speed automatic
Mileage: 15 mi
Price: $153,080 Buy It Now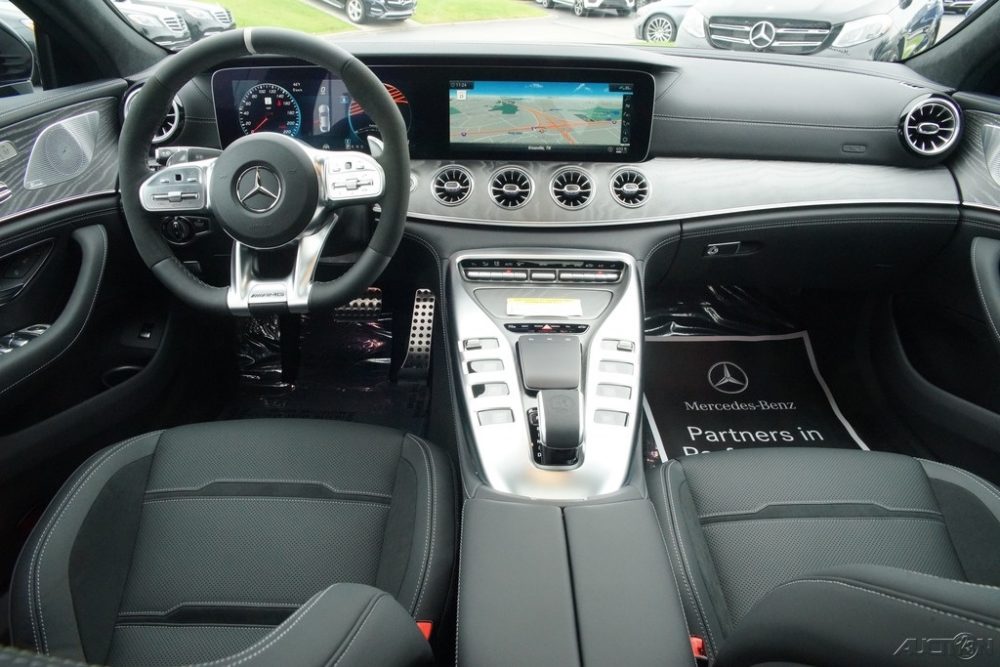 Just arrived and ready for delivery!

The Mercedes-AMG GT series brought profound excitement to the everyday road. Now the engineers in Affalterbach have expanded the thrills with a four-door variant.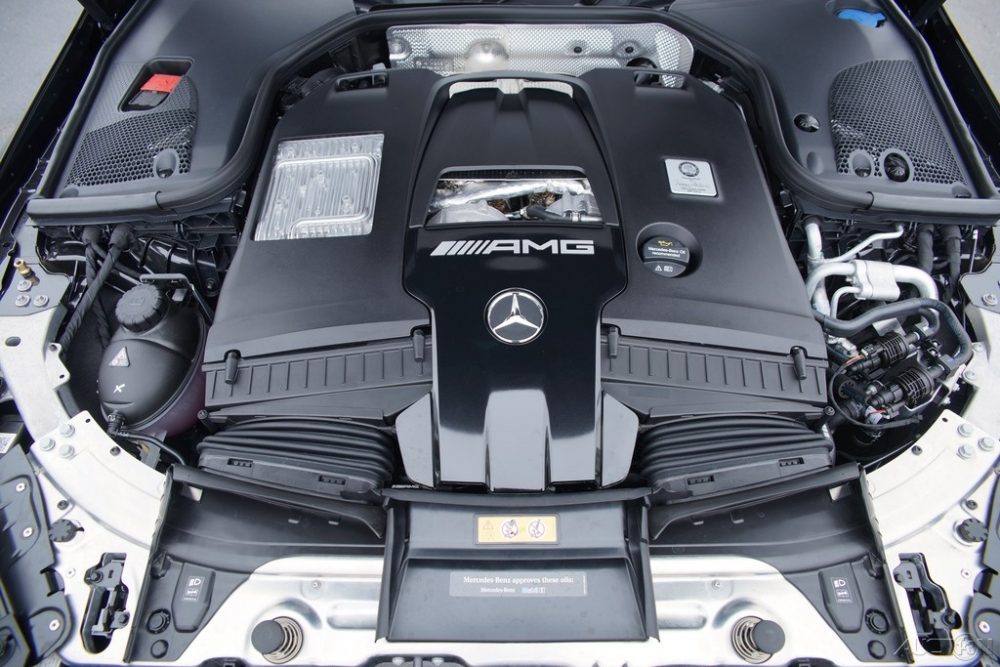 Taking a peek inside the car, you can see how it is a bunch of stuff you recognize from across the model range with the center console being unique to this car with its eight buttons spread wide and the gear selector positioned pretty far back. There is nothing is this interior too radical about it and certainly doesn't scream "this car can make you nauseous." Outside, this car is actually styled quite conservatively as well in terms of how a lot of cars look in 2019. It could easily pass just as another Mercedes sedan and not a borderline supercar. Under the hood, the twin-turbo M178 is straight out of the GT R that makes 577 horsepower and 590 lbâ‹…ft of torque. Get ready to see this engine is about everything for the next few years.
So how much for all this? Well, the base price for the GT63 is $136,500 but with a handful of options, this one checks in at $153,080. Hardly a bargain, but this is the reality of new blisteringly fast cars unless it has the badge "Corvette" on the rear of it. This is a true "do it all" kind of car with 4Matic all-wheel drive, four seats, amazing tech and enough power to run with the Italians that cost twice as much. I don't think we'll be seeing a ton of these out roaming the streets, but when you do, at least you'll know what it is capable of.
– Andrew